Venison Wellington with Bacon Onion Bourbon Jam
Beef Wellington is a classic dish of beef tenderloin, coated with mushroom duxelles (don't worry, it's just a fancy name for button mushrooms that have been finely diced in a food processor and cooked in butter with shallots, garlic, and thyme) and occasionally a liver pate, then wrapped in puff pastry and baked. It makes for a stunning presentation at a holiday party and is as delicious as it is beautiful. Try it at your next get together.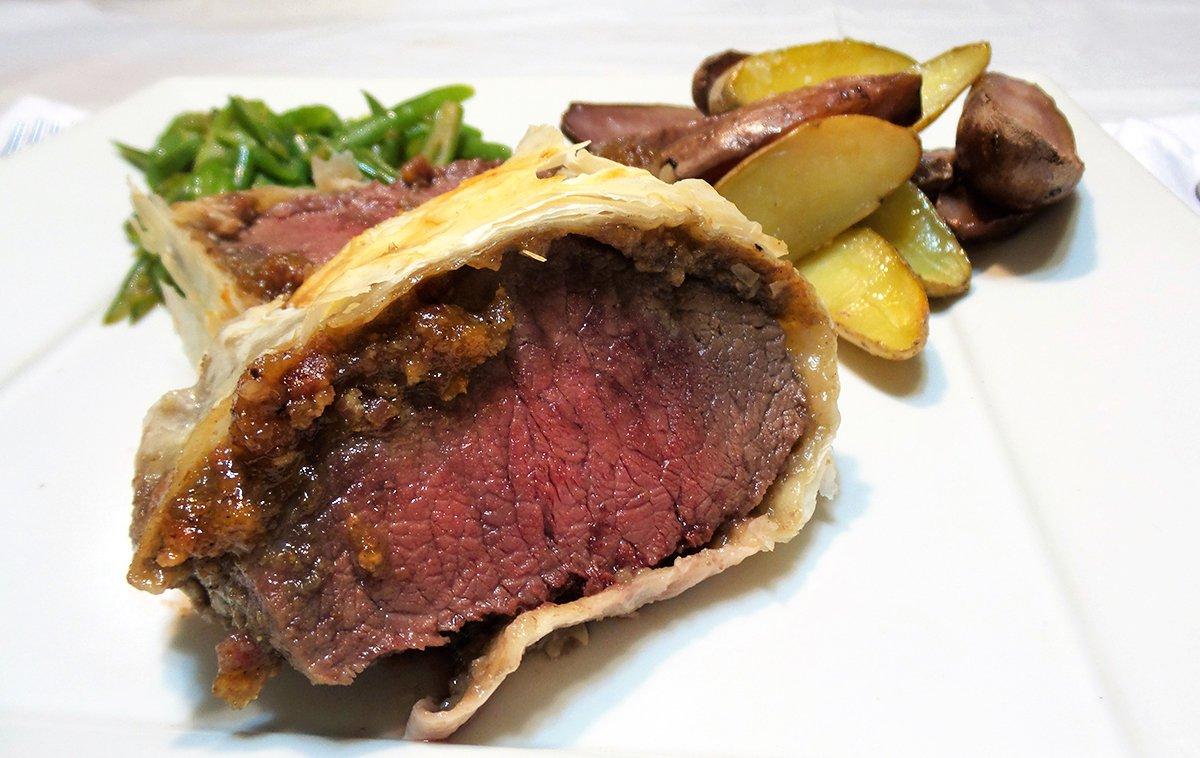 Try this one at your next get together. I bet even your non-game eating guests are going to love it.
Ingredients
Bacon Onion Bourbon Jam
5 large sweet yellow onions, sliced
1 pound good bacon, diced
1/2 cup brown sugar
1/2 cup Evan Williams Bourbon
2 teaspoons salt
1 teaspoon black pepper
Mushroom Duxelles
1 pound button mushrooms, finely chopped in a food processor
½ stick of butter
2 tablespoons finely diced shallot
1 teaspoon finely chopped garlic
Leaves from 2 sprigs of fresh thyme, chopped
2-3 pound section of venison backstrap, trimmed
1 package frozen puff pasty, thawed
Salt, pepper, and Cavender's Greek Seasoning to taste
Cooking Instructions
To make the Bacon Onion Bourbon Jam, start by rendering the bacon down in a heavy pot. Cook the diced bacon slowly, until crisp. Don't worry about the bits sticking to the pan, they will come up later and add flavor to the jam.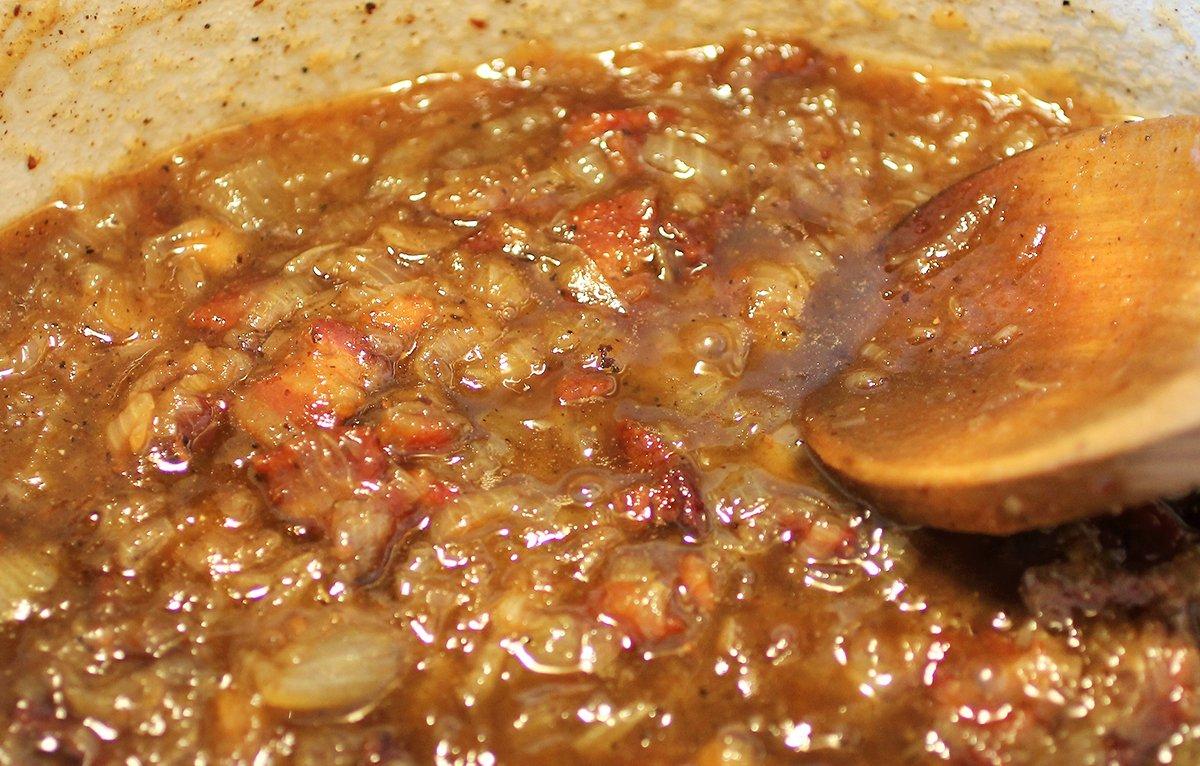 For the Mushroom Duxelles, add the button mushrooms to the food processor and pulse them till finely chopped. Add the shallots and garlic and thyme, then pulse a few more times till they are mixed well. Melt the butter in a saucepan and add the mushroom mixture. Cook over medium heat for 10 minutes until all moisture is gone and the mushroom mixture is soft. Season with salt and pepper and allow to cool.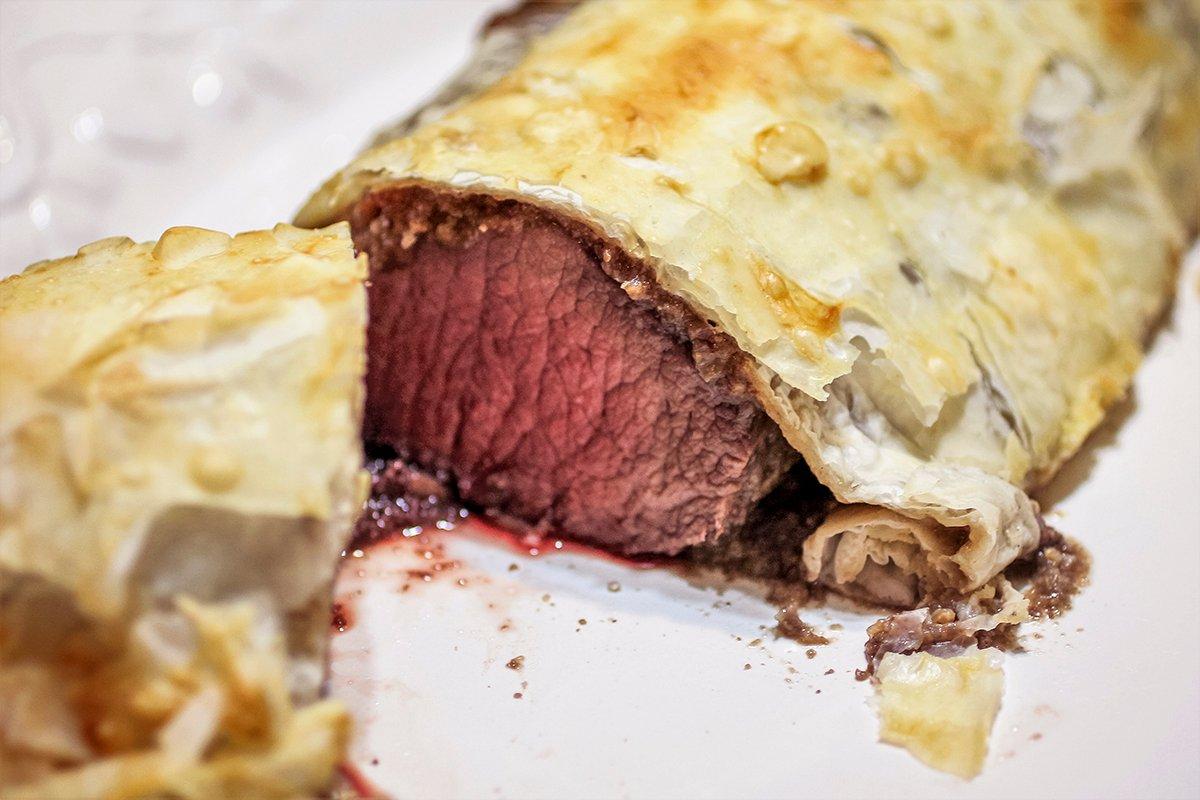 To assemble the Wellington, unfold the puff pastry onto a floured surface. Add a layer of mushroom duxelles and bacon jam to the center of the pastry. Lay the backstrap down the center of the pastry. Top the venison with more of the mushroom mixture and bacon jam. Carefully roll the pastry completely around the backstrap. Brush the top of the pastry with beaten egg.
Bake the Wellington at 350 degrees until the center of the meat reads 135 for medium rare, usually around 30-35 minutes.