Wild Blackberry and Bacon Baked Brie Recipe
Around here, summertime means blackberries. One of our favorite blackberry dishes is this baked brie topped with a blackberry and bacon sauce. Serve it up with a charcuterie board and some crackers, sliced baguette, or both, for a light meal or a party appetizer your friends will talk about for days.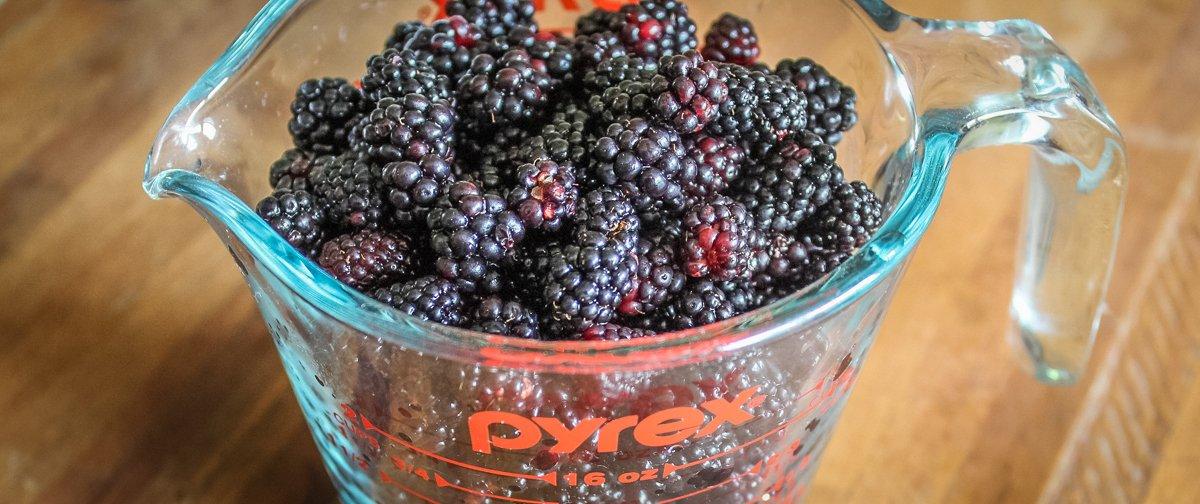 We bake the brie in a glass pie dish so that we can go straight from oven to serving without changing dishes. Any ovenproof, shallow dish will work. You are only baking the brie for 15 minutes to soften it, then spooning the sauce over the top.
The sauce is a perfect blend of sweet from the fresh berries and the Pileated Forest Maple Syrup, with just a bit of saltiness from the bacon and tartness from the balsamic vinegar. A splash of gin gives it a slight juniper bite.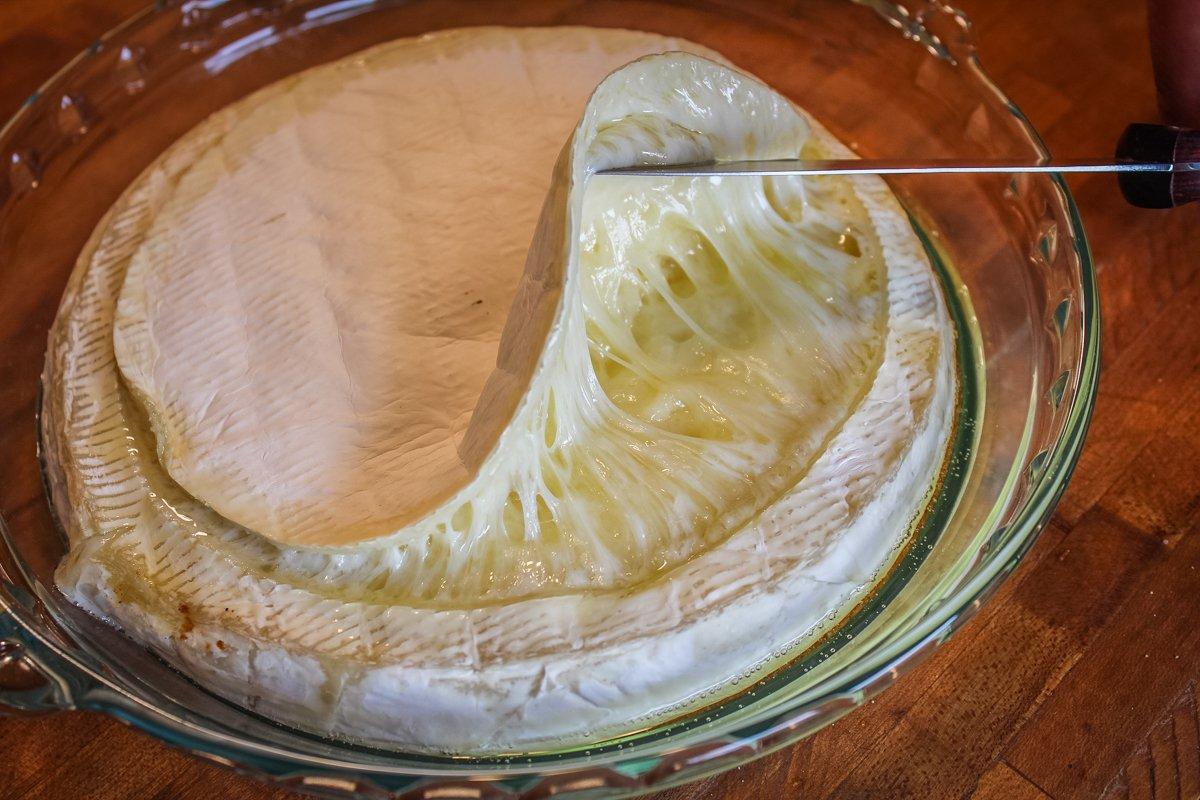 To prep the brie before baking, come in from the outer edge of the wheel a quarter inch or so and make a shallow cut with the tip of a sharp knife. After baking, use the knife to lift the inner portion of the skin to expose the melty cheese.
Ingredients
1 8-inch wheel of brie (about 2 pounds)
Sauce
2 cups of fresh blackberries
¼ cup maple syrup
4 slices of bacon, diced
3 tablespoons balsamic vinegar
2 tablespoons minced shallot
2 tablespoons gin
½ teaspoon minced ginger
¼ teaspoon cinnamon
1 ½ tablespoons corn starch stirred into 2 tablespoons of water to make a slurry
Cooking Instructions
Prep the brie by placing it in a shallow baking dish and by making a shallow cut through the top skin around the outer edge. Bake the brie in a 350-degree oven for 15 minutes.
While the brie bakes, add the bacon to a skillet over medium-high heat. Brown the diced bacon until crisp. Remove and reserve the bacon and drain all but one tablespoon of the bacon grease from the skillet. Reduce the heat to medium and add the minced shallot and ginger to the pan. Sauté for three to four minutes or until the shallot is translucent and cooked through. Add the remaining sauce ingredients except for the cornstarch slurry and gin.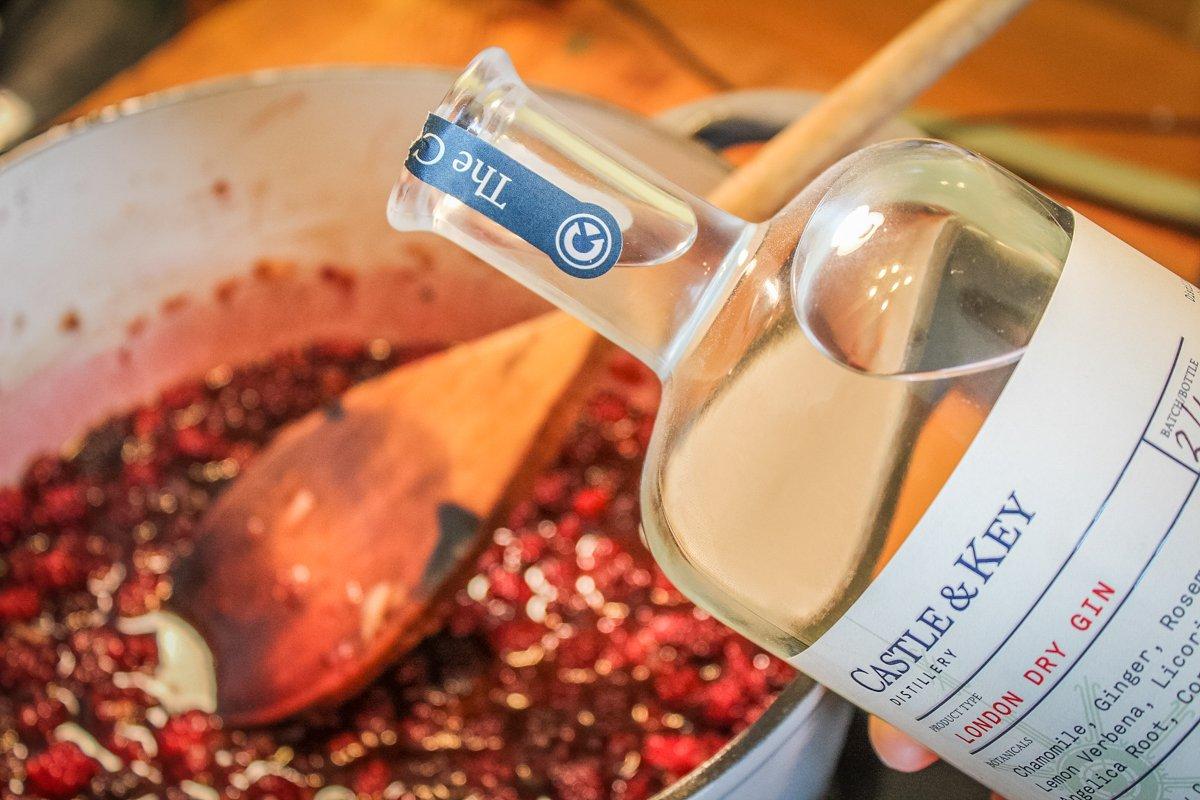 Add a small charcuterie board to make the dish a light meal or a large appetizer.