Wild Turkey Katsudon Bowl Recipe
Katsudon is a popular Japanese dish with katsu (panko-crumbed, deep-fried meat) soaked with sweet and savory broth, cooked with eggs and placed on top of a bed of plain rice. It's the perfect way to use up leftover fried wild turkey breast, but it's so tasty you might want fry some up just for this recipe.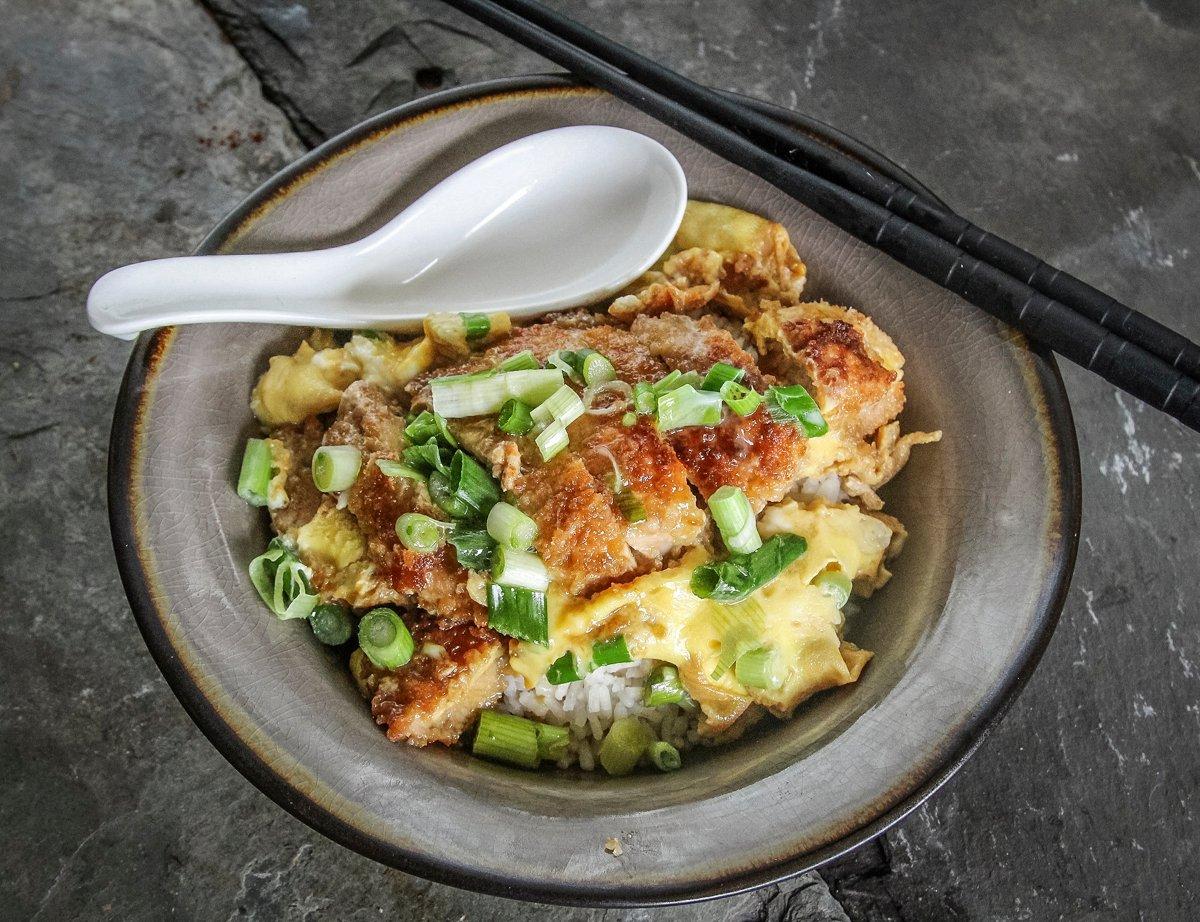 In Japan, the dish is normally made with either leftover fried chicken or pork, and it's a popular way to make a quick and filling lunch or dinner. If you are using leftover fried turkey, total cook time on the dish is less than 10 minutes.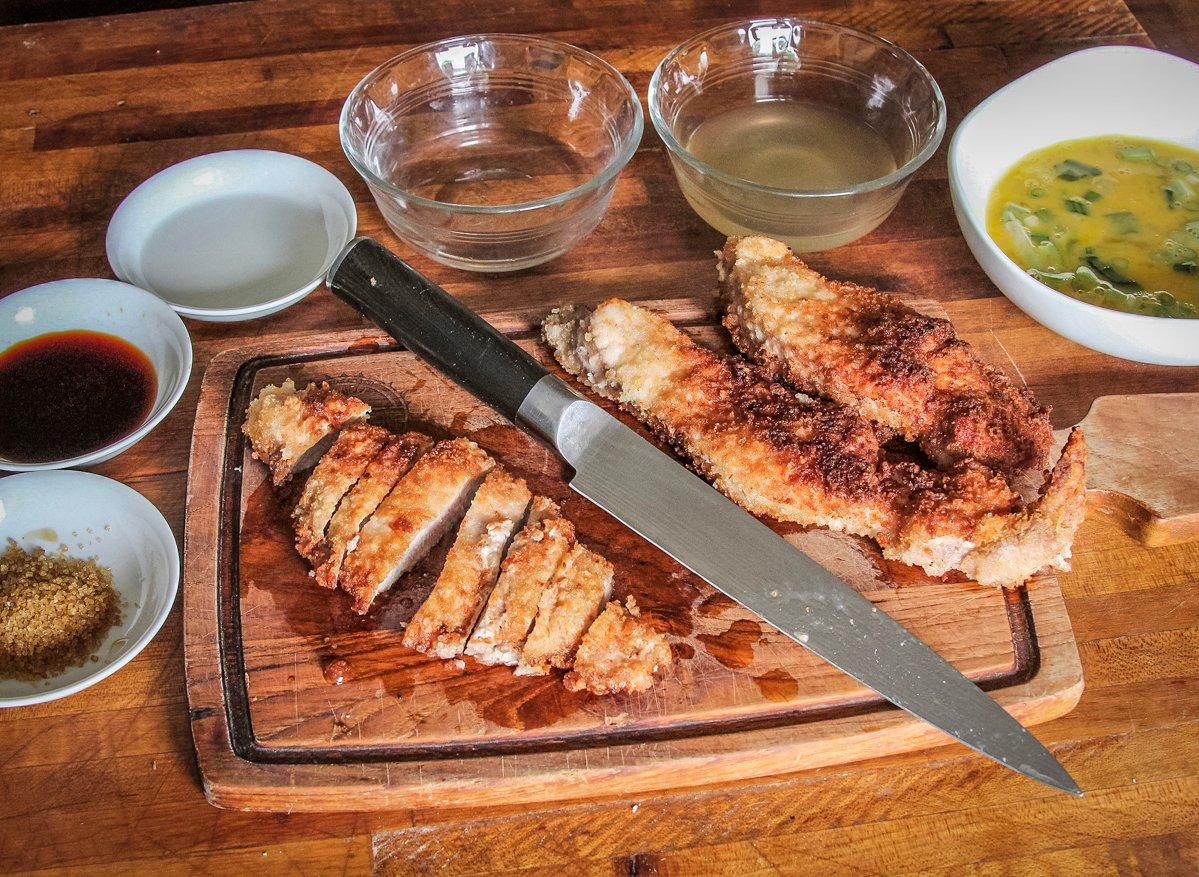 The traditional base for katsudon is dashi stock, a savory broth packed full of umami flavors from kelp, dried bonito flakes and dried shitake mushrooms. If you have an Asian market nearby, you can find dashi in cans or bottles. If not, you can make your own from countless recipes on the internet, or you can use a rich chicken or turkey broth as a substitute.
Ingredients
Per Bowl
3- to 6-ounce portion of wild turkey breast, dredged in flour and panko bread crumbs and pan fried, then sliced
1/2 cup Dashi or Chicken Broth
1 tablespoon soy sauce
1 tablespoon sake
2 teaspoons sugar, white or turbinado
2 teaspoons mirin rice wine
2 eggs, beaten
2 scallions diced, plus more for topping
1 cup cooked white rice
Katsu sauce for finishing, optional
Cooking Instructions
Step 1: If you are starting with raw turkey breast, slice it into 1/2-inch-thick cutlets, across the grain. Dip each cutlet into a mixture of 1/2 cup flour and 1/2 cup panko bread crumbs. Pan-fry in hot oil for five to seven minutes per side or until just cooked through and golden brown on the surface.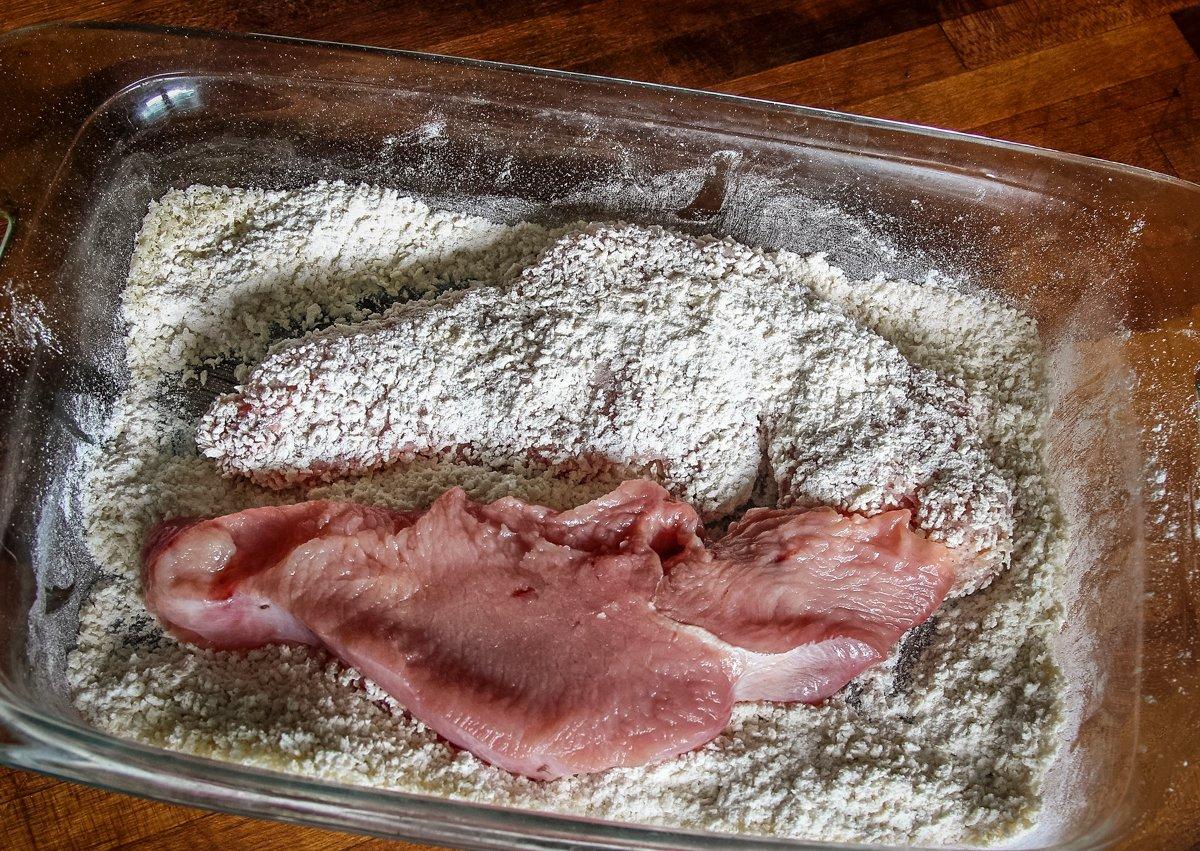 Step 2: In a shallow skillet with a tight-fitting lid, combine the dashi, sake, sugar and mirin. Bring the mixture to a boil. Gently lower in one of the sliced fried turkey breast cutlets. Reduce heat to a simmer, and cook for three to five minutes.
Step 3: Mix two diced scallions into the beaten egg. Gently pour the mixture over the turkey and into the simmering broth. Cover the pan and steam for 90 seconds.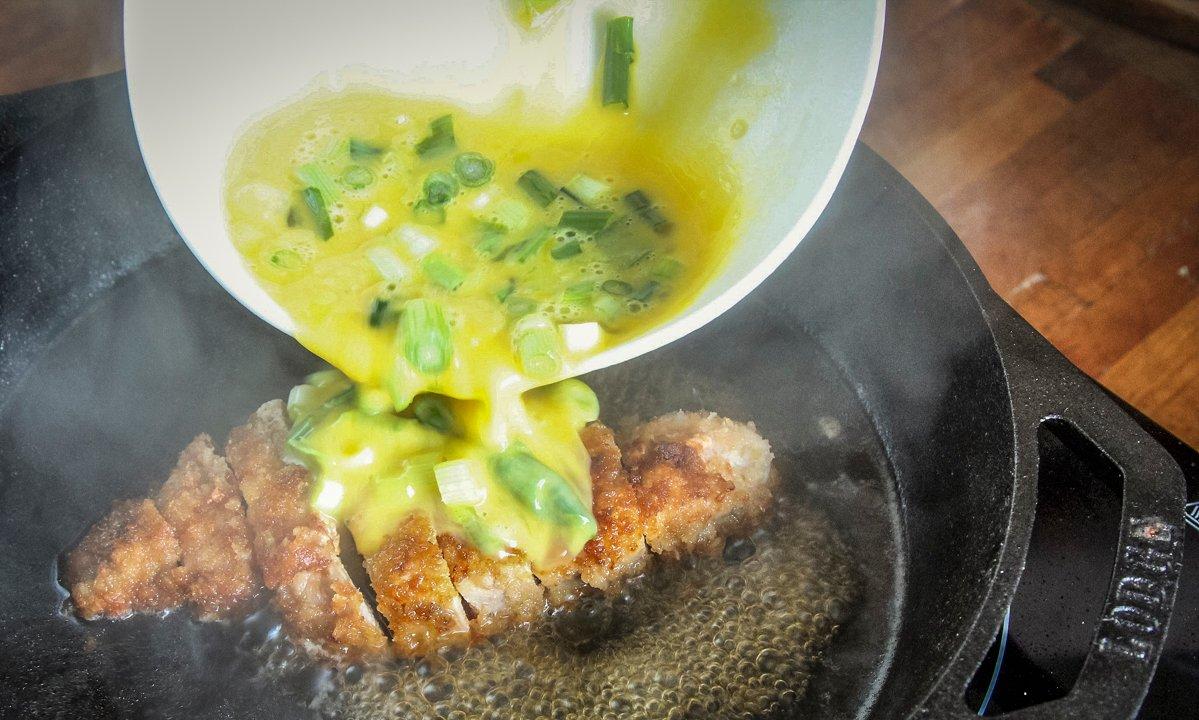 Step 4: Add 1 cup cooked white rice to the bottom of a large bowl. Carefully pour the contents of the pan, broth and all, into the bowl over the rice. Top with additional diced scallions and katsu sauce, if desired.