Wild Turkey, Sausage and Potato Dutch Oven Recipe
This is one of our favorite one-pot camp recipes. Wild turkey breast slowly simmers in the Dutch oven with spicy andouille sausage and fingerling potatoes while you kick back and relax. I like to do some of the prep work at home by cutting up the turkey and sausage and vacuum sealing them to toss in the cooler before heading out.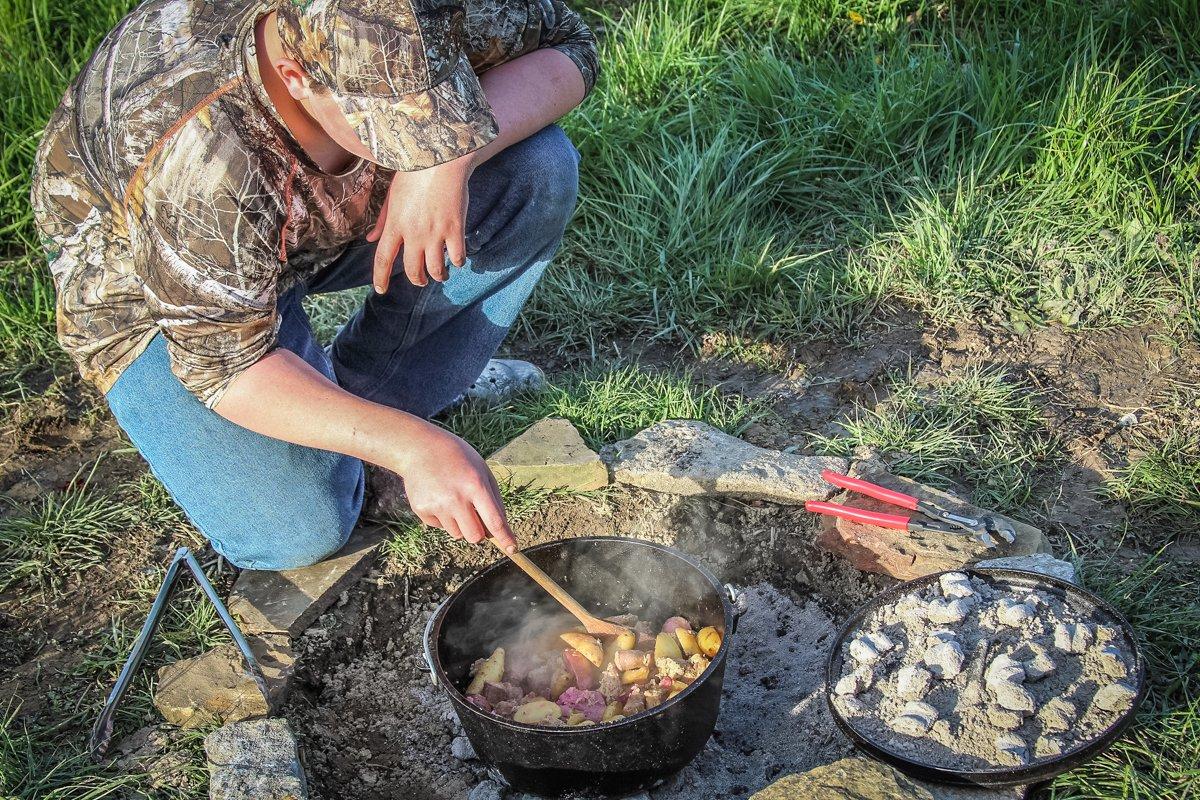 Cook it over a camp fire or use charcoal briquettes, either work well. Adding a few coals or briquettes to the top of your Dutch oven cooks from both directions and speeds the cooking process. The drippings from the spicy sausage season the potatoes and turkey perfectly. This method works with a wide variety of ingredients as well. Don't be afraid to mix and match it to your family or hunting buddy's liking. We often add peppers, onions and mushrooms to the pot.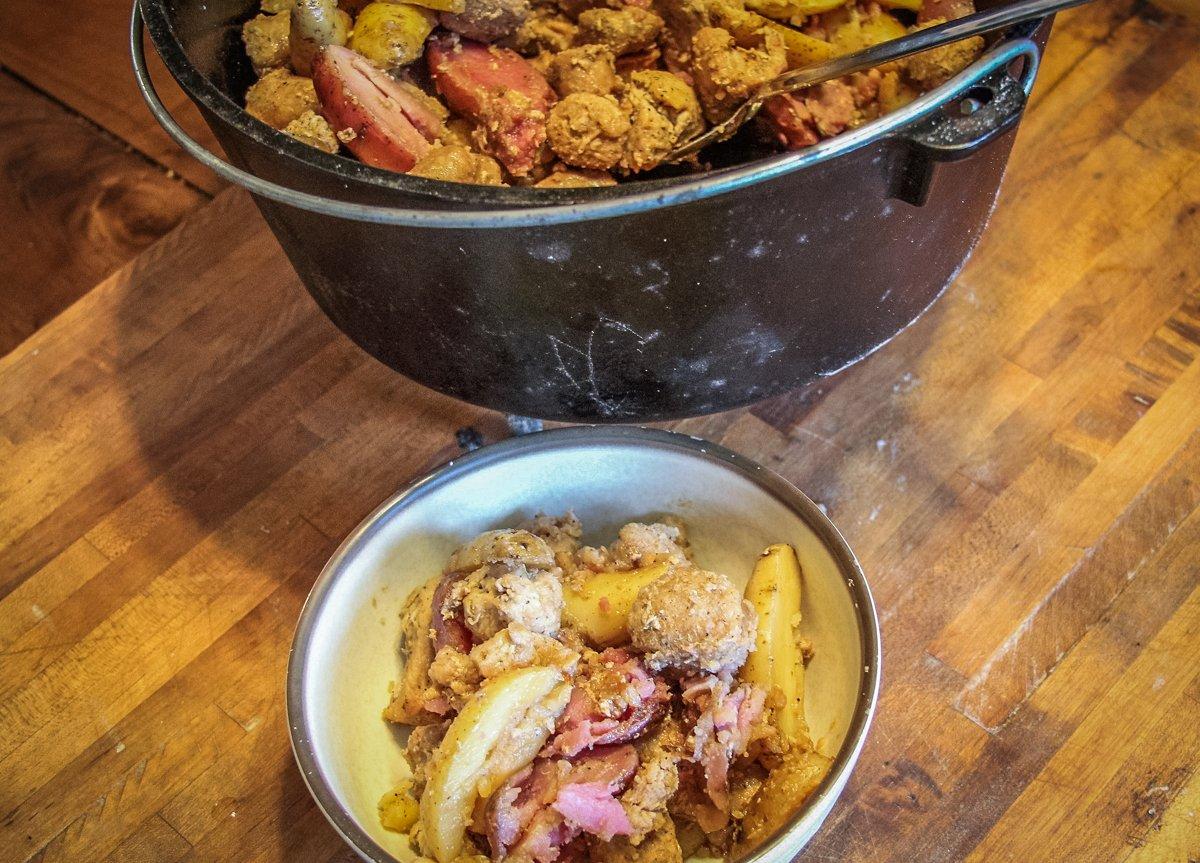 Ingredients
1 side of a wild turkey breast, cut into bite sized chunks
2 pounds andouille sausage links, cut into chunks
3 pounds of potatoes, halved or quartered
Salt and pepper
Traeger Rub
Oil or butter
Cooking Instructions
Start by heating a bit of oil or butter in the bottom of the Dutch oven. Add the sausage and turkey pieces. Stir well. Season well with salt, pepper and Traeger rub. Place the lid on the Dutch oven and cook for 15 minutes, stirring a time or two during the process.