Wild Turkey with Sun-Dried Tomatoes and Mushrooms in Cream Sauce
Looking for something a little rich and decadent to make with wild turkey breast? (It works with pheasant or grouse as well.) This recipe features a cream sauce with sautéed mushrooms, sun-dried tomatoes, and lots of Parmesan cheese. It fits the bill.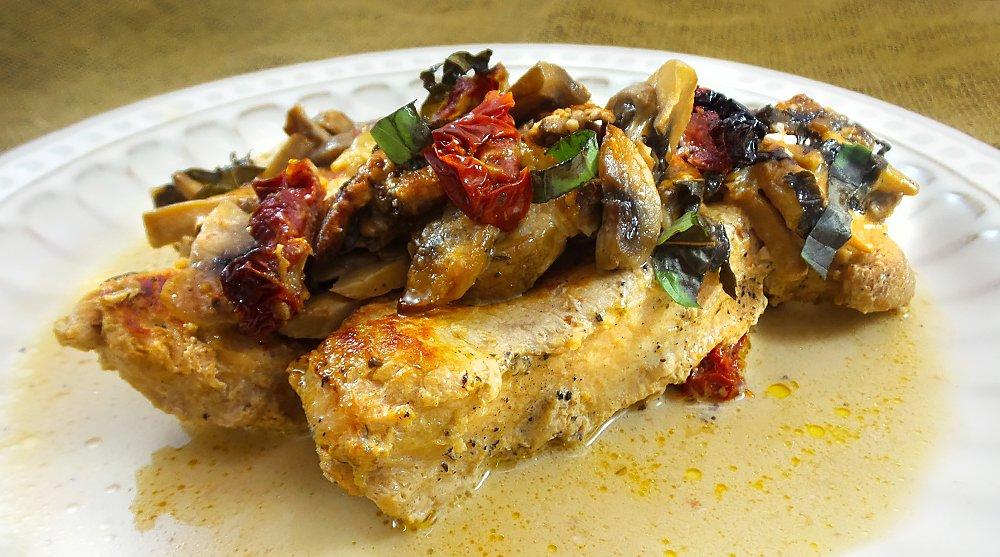 Make this one the next time you have friends or family over and want to introduce them to wild game or just impress them with a rich and indulgent dish that tastes like you spent way more time on it than you really did.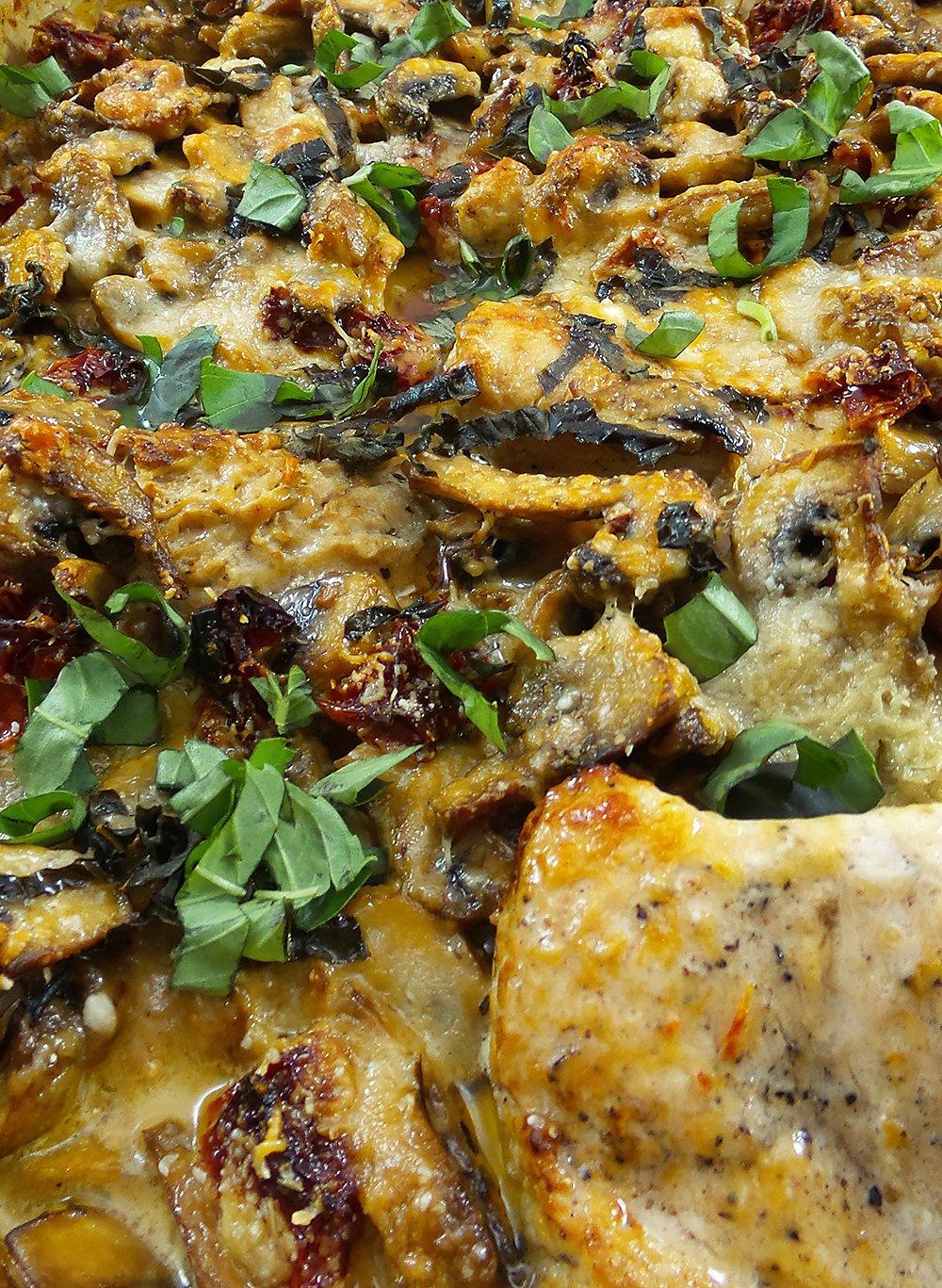 Ingredients
1 side of a wild turkey breast, cut into steaks
24 ounces mushrooms, sliced
Kosher salt and freshly ground black pepper, to taste
Half stick butter, divided
3 cloves garlic, minced
½ teaspoon red pepper flakes, or more, to taste
1 cup chicken broth
1 cup heavy cream
1/2 cup sun-dried tomatoes in olive oil, drained and chopped
1 cup freshly grated Parmesan
1/2 teaspoon dried thyme
1/2 teaspoon dried oregano
1/4 teaspoon dried basil
1/4 cup basil leaves, chiffonade, optional
Cooking Instructions
Start by preheating the oven to 375. Season the turkey well with salt and pepper. In a skillet, melt half the butter over medium-high heat. Add the turkey steaks, a few at a time, to the hot butter. Brown the turkey for three to four minutes per side. Don't overcrowd the skillet, if it is packed too tightly the turkey will steam more than brown. Move the browned turkey steaks to a baking dish as soon as each batch is finished.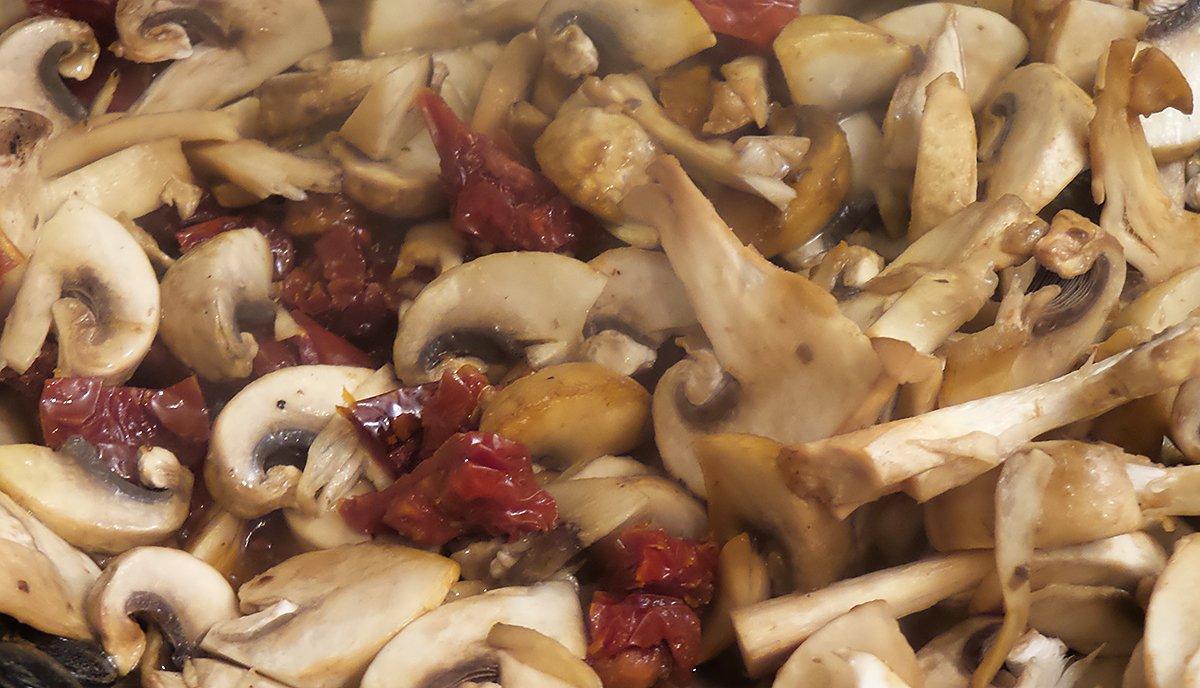 Once the turkey is done, add the remaining butter to the pan and sauté the mushrooms and sun-dried tomatoes. After five minutes, add the garlic and other spices. Continue to cook, about five more minutes, until the mushrooms are tender. Pour in the cream and chicken broth and bring to a light boil, stirring constantly. Check the sauce for flavor and add salt and pepper to taste. Cook the sauce for five to seven minutes till it thickens slightly.
Pour the sauce over the turkey in the baking dish. Sprinkle on the cheese and move the dish to the oven. Bake for 20 to 25 minutes. Remove the dish from the oven and sprinkle over the basil chiffonade (small, thin strips) for garnish.