Creamy Garlic Turkey Tenderloin Pasta
I've mentioned before that I prefer to peel off the tenderloin section of our wild turkey breasts and freeze them separately from the main section. There are a few reasons why this just works better, including that the tenderloins usually separate anyway when you are cooking an entire side of the breast meat. The separate tenderloins make the perfect addition to a quick and easy dinner like this one-skillet pasta dish. I normally freeze both tenderloins from a bird together and figure one tenderloin per person when I'm planning a meal.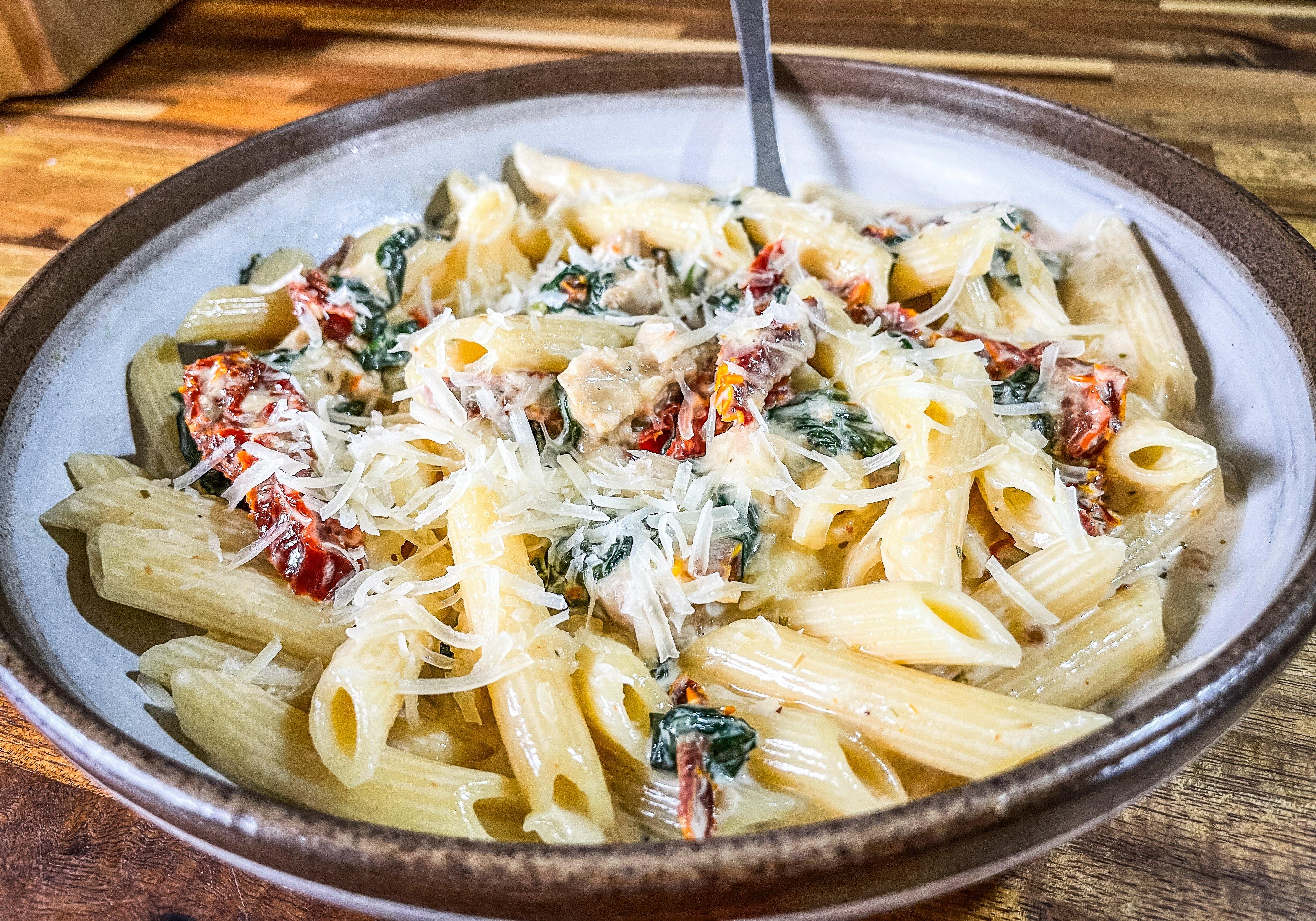 This creamy pasta dish made with wild turkey tenderloins is the perfect weeknight family meal.
The most important step when prepping the tenderloin is to remove the large tendon that runs down the center. Simply use a fillet knife to trim the meat from the tendon on each side of the tenderloin. Once you've done that, just slice the turkey into bite-size strips for the recipe.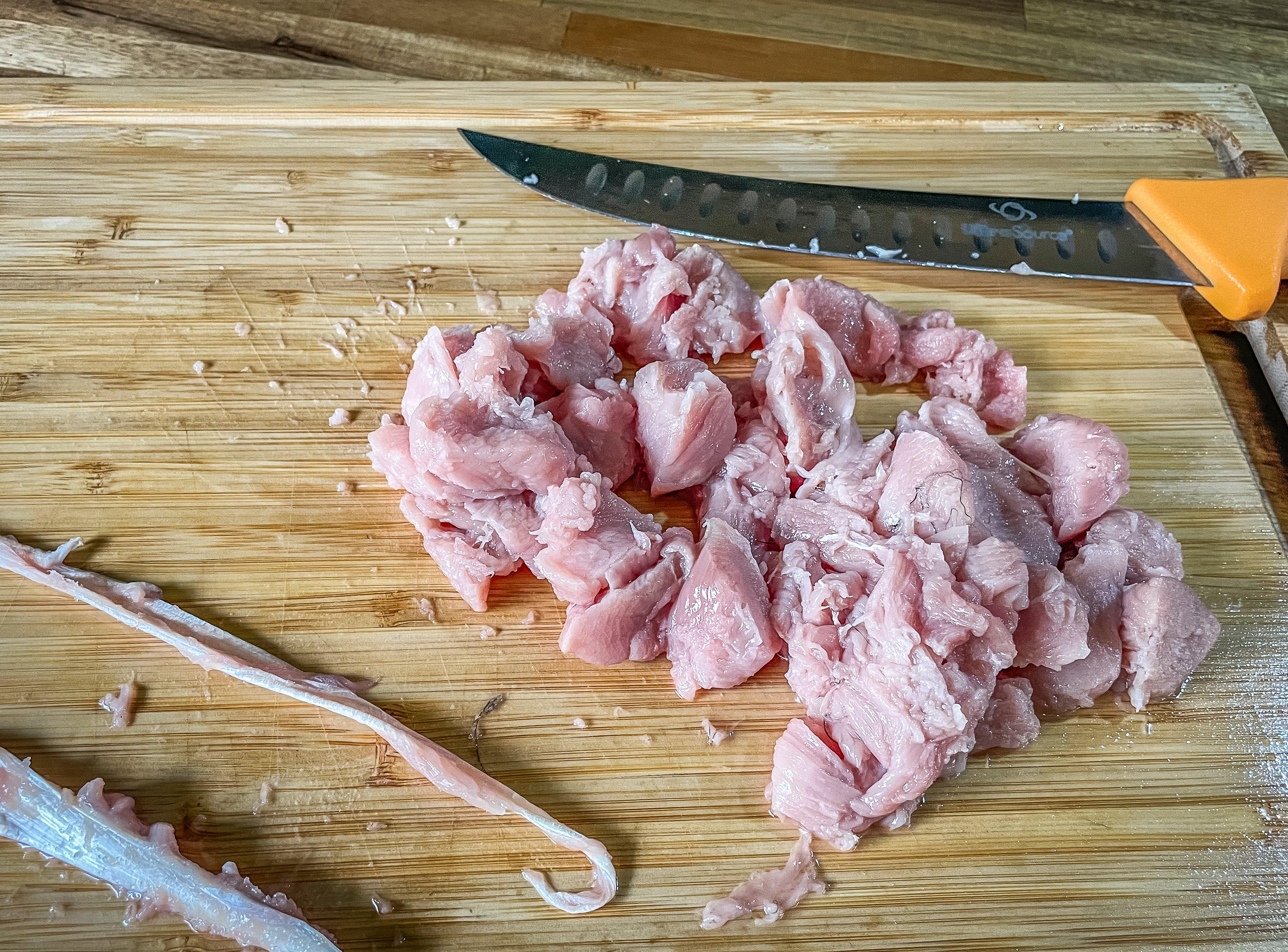 Remove the central tendon from the tenderloins, then slice the meat into bite-size pieces.
You'll see that the recipe calls for ½ cup Parmesan cheese, but like most recipes that call for cheese or butter, that's a general guide. Just listen to your heart and make it as cheesy as you like.
Start by adding your pasta to boiling, salted water. Heat 2 tablespoons of olive oil in a large skillet over medium-high heat. Season the sliced turkey with half of the dried Italian herb blend, salt, and pepper.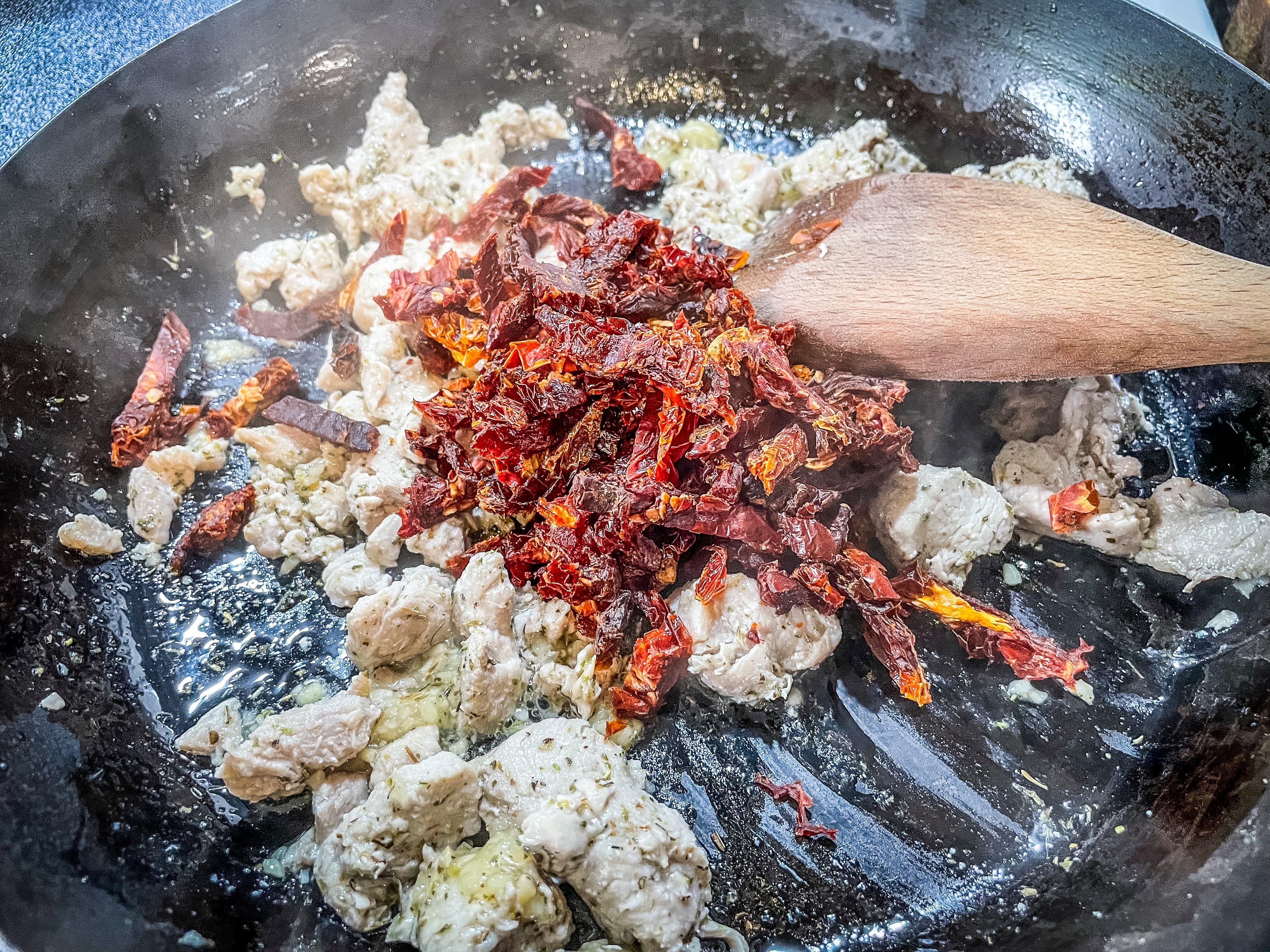 Sauce the seasoned turkey and add the sun-dried tomatoes.
Once the oil is hot, add the seasoned turkey and sauté it until it is just cooked through. Add the remaining Italian seasoning, garlic powder, paprika, minced garlic, sun-dried tomatoes, and butter. Stir well. Add the spinach and cook until the spinach is wilted and reduced.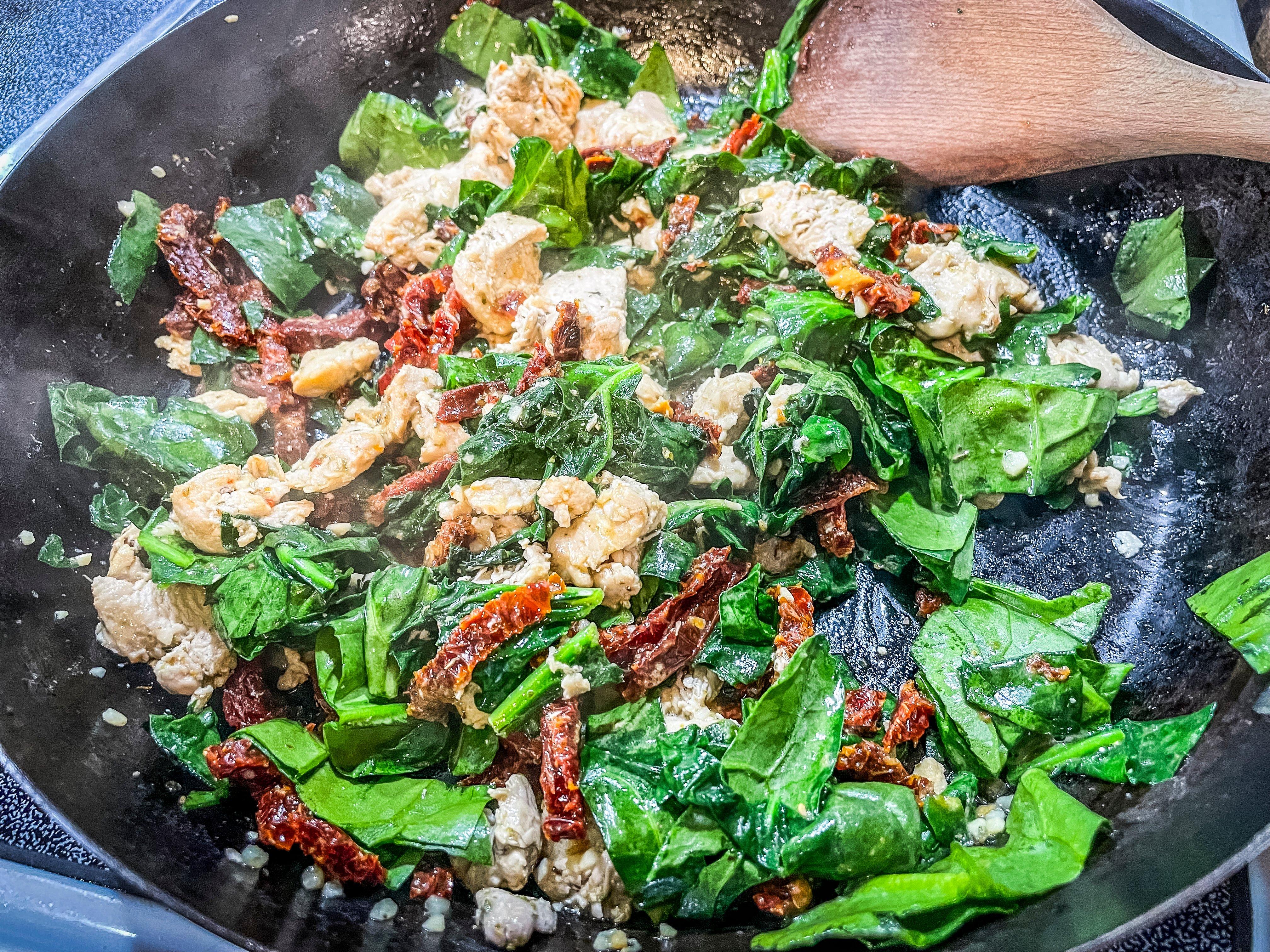 Add the spinach and sauté until it is wilted.
Slowly stir in the heavy cream.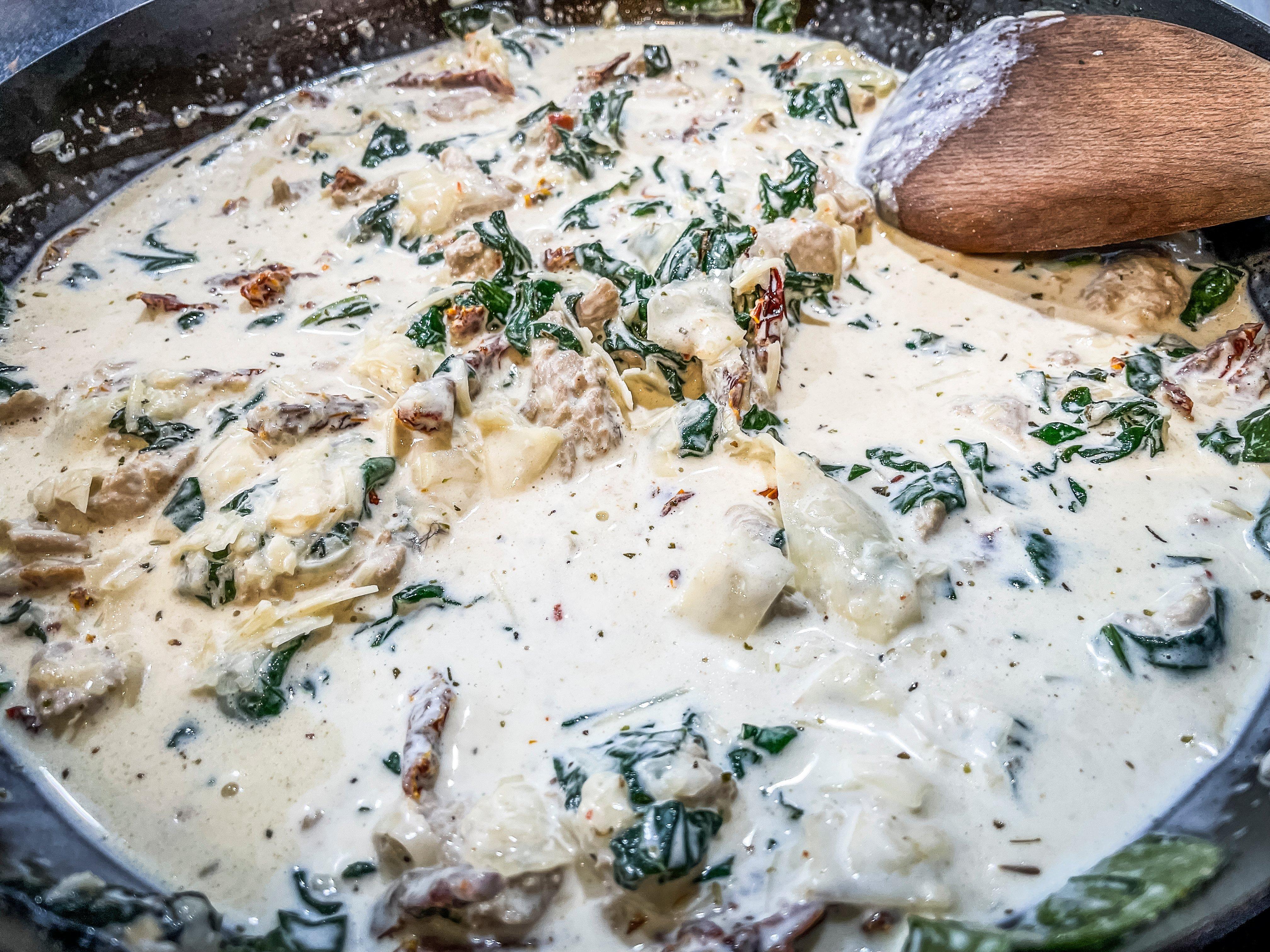 Add the cream and the Parmesan cheese.
Add the Parmesan cheese.
Drain the cooked pasta and add it to the skillet. Stir well to combine. Garnish with additional Parmesan cheese, if desired.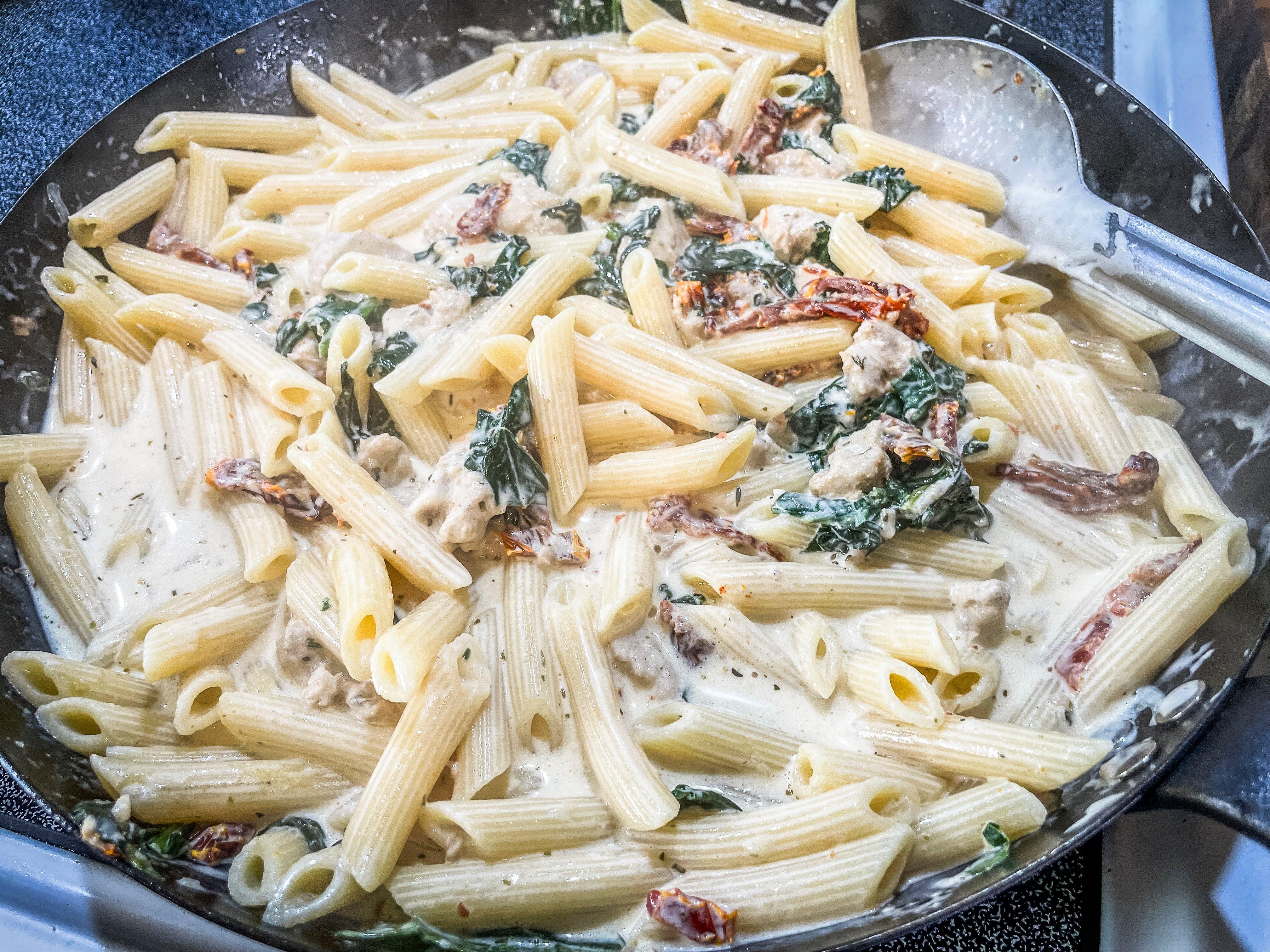 Add the pasta to the pan and stir to coat with sauce.
Ingredients
2 wild turkey breast tenderloins, sliced into bite-size pieces
10 ounces dry pasta (any kind)
2 tablespoons olive oil
1 teaspoon Italian seasoning, divided
Salt and pepper to taste
1 teaspoon garlic powder
1 teaspoon paprika
4 cloves garlic, minced
3 ounces sun-dried tomatoes, julienned
1 tablespoon butter
2 cups spinach, chopped
2 cups heavy cream or half-and-half
½ cup Parmesan cheese, shredded or grated