Dove Stuffed Texas Twinkies
I readily admit to not being a top-notch shot with a scattergun. I envy those hunters who can knock down a limit of doves in under a box of shells. It always seems to take me a few more. Since I have more time and money invested than some on a per-bird basis, I take particular joy in a good dove dinner.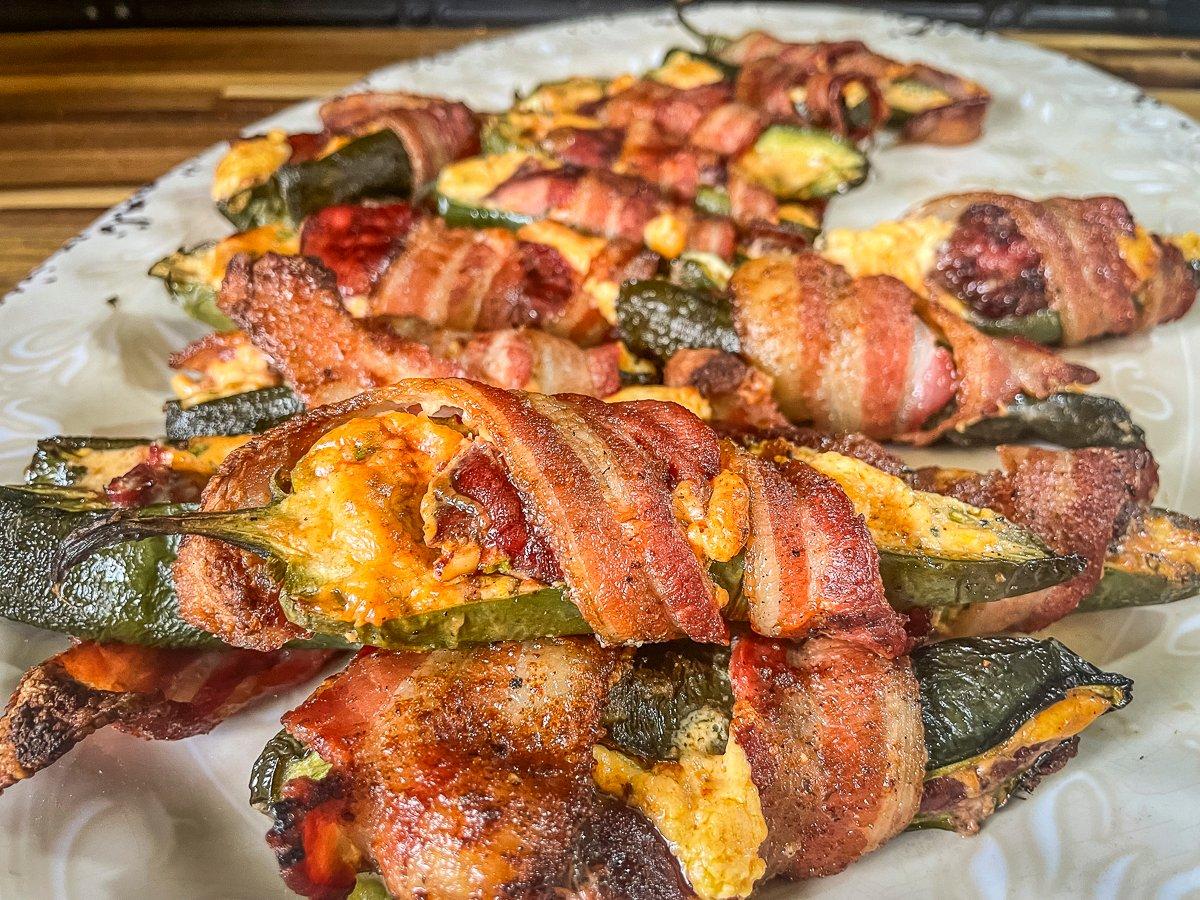 Make your hard-earned doves count with a tasty meal like these stuffed peppers.
If you were to poll dove hunters on a favorite recipe, I'd be shocked if the classic dove popper didn't blow everything else out of the water. We've done dove poppers before — simple boneless dove breast topped with a bit of onion, jalapeño, cream cheese, or all three, then wrapped in bacon and grilled. That flavor combo is fire, and after you've eaten one or two, it's easy to see why poppers are everyone's favorite.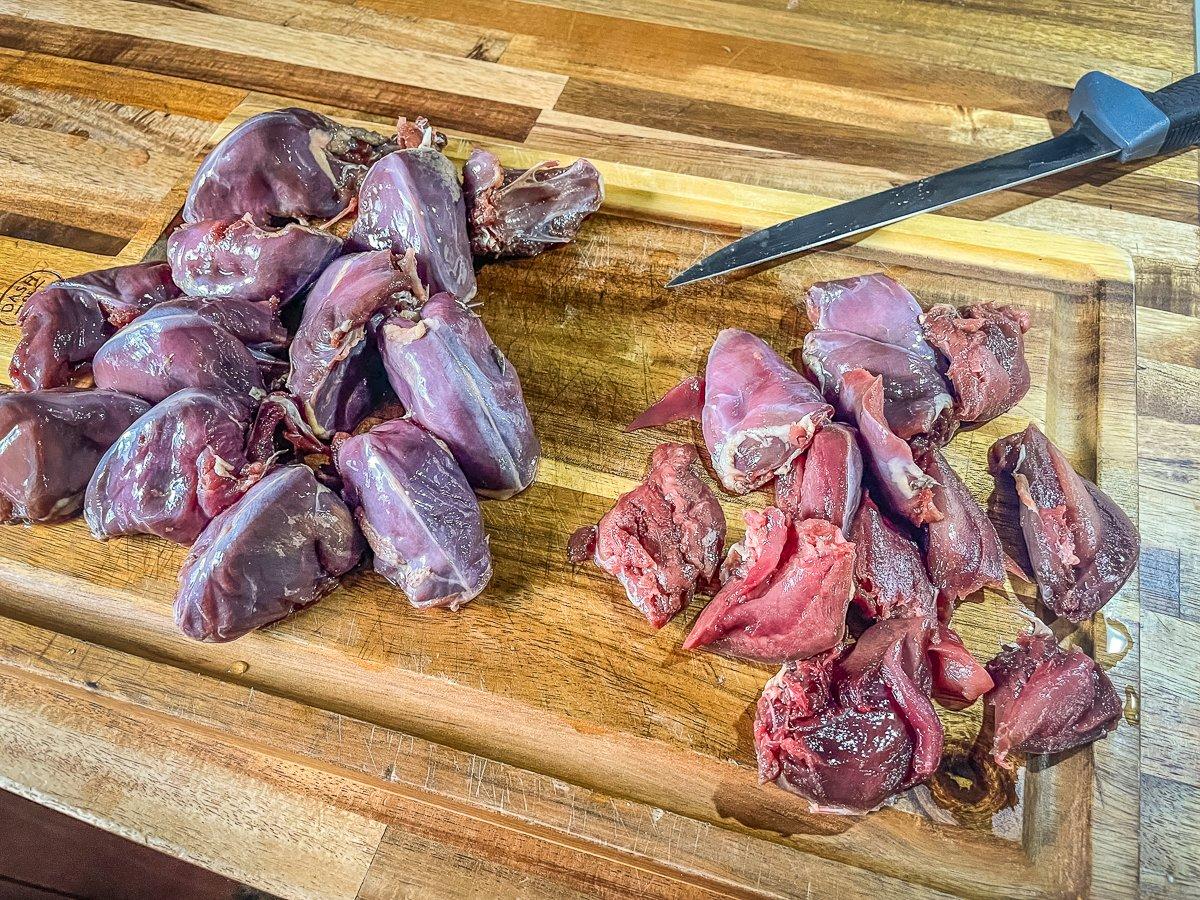 Boneless dove breast fillets are a fine replacement to the smoked brisket in a traditional Texas Twinkie.
A similar crowd-pleaser is the Texas Twinkie. That's a jalapeño stuffed with a bit of cream cheese, smoked brisket, and, sometimes, a bit of cream cheese to mellow the heat from the pepper. This recipe combines the two, replacing the brisket with a boneless dove breast, or two if your peppers are big enough.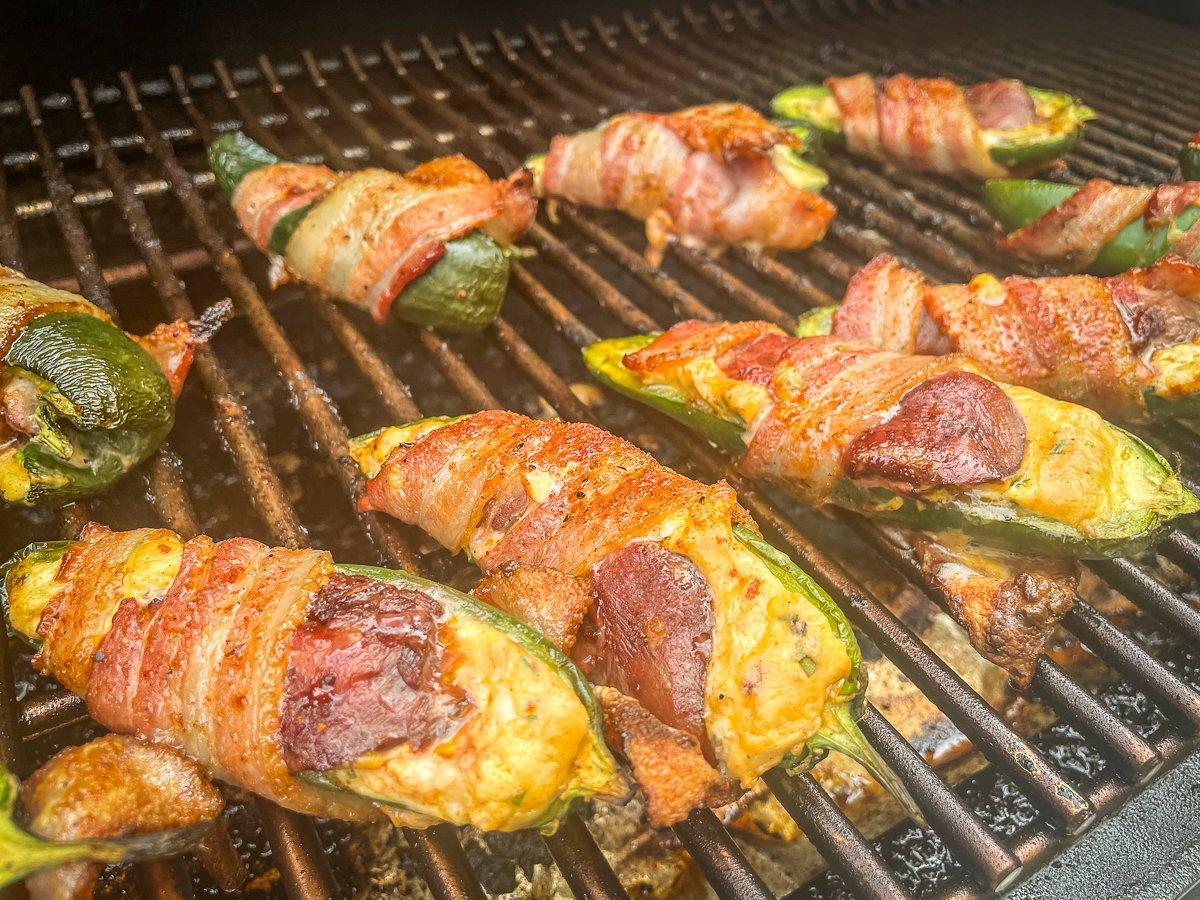 Grill the peppers until the bacon is cooked through.
You can go traditional with large jalapeños or cut the heat just a bit by using Anaheim or poblano peppers. Since I was serving these to a mixed crowd, I went the milder route. Choose the pepper that fits your favorite heat level, but the process is the same.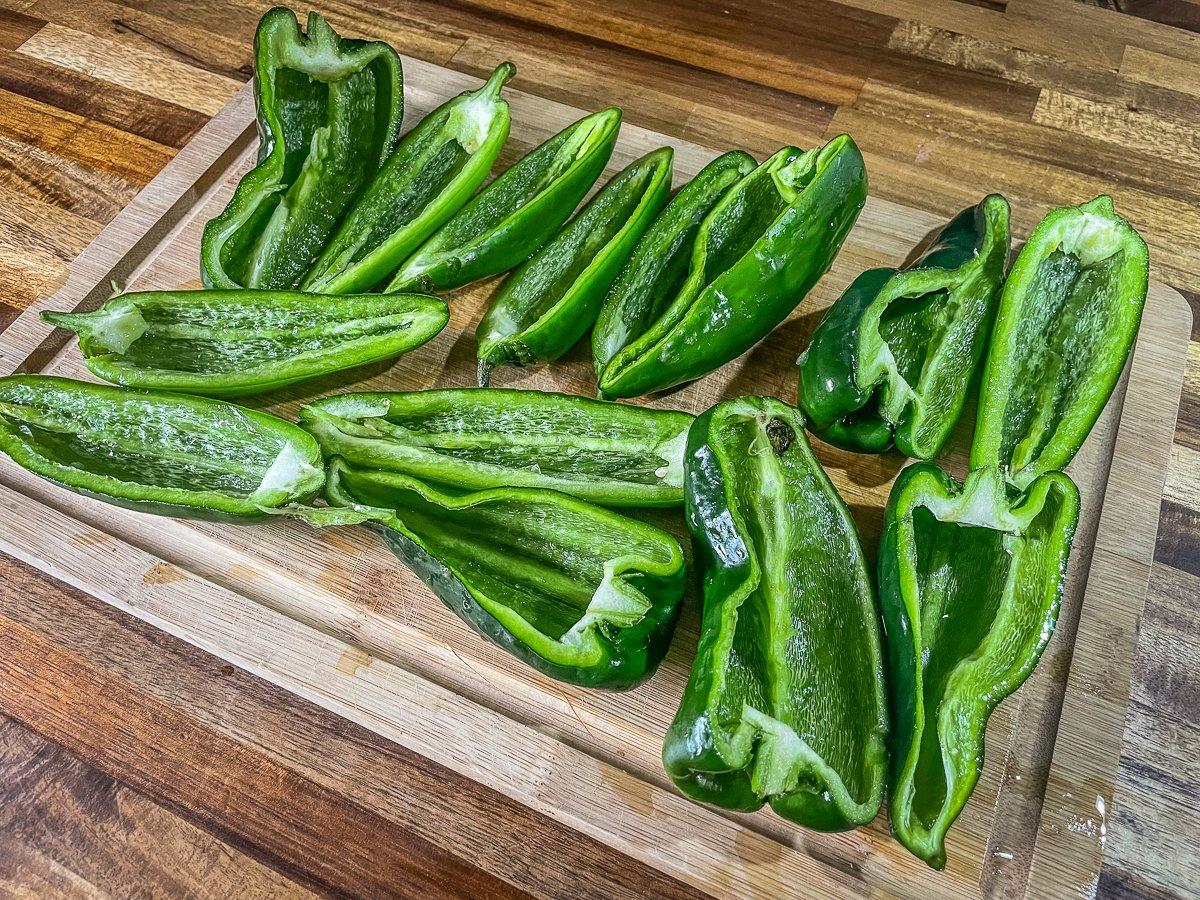 Using a mixture of peppers like jalapeño and poblano allows your guests to choose their desired heat level.
Mix the shredded cheddar, BBQ rub, and chives into the cream cheese and set aside. Slice the peppers in half, lengthwise. Scoop out the seeds and ribs. The more seeds and ribs you remove, the less heat in the finished dish.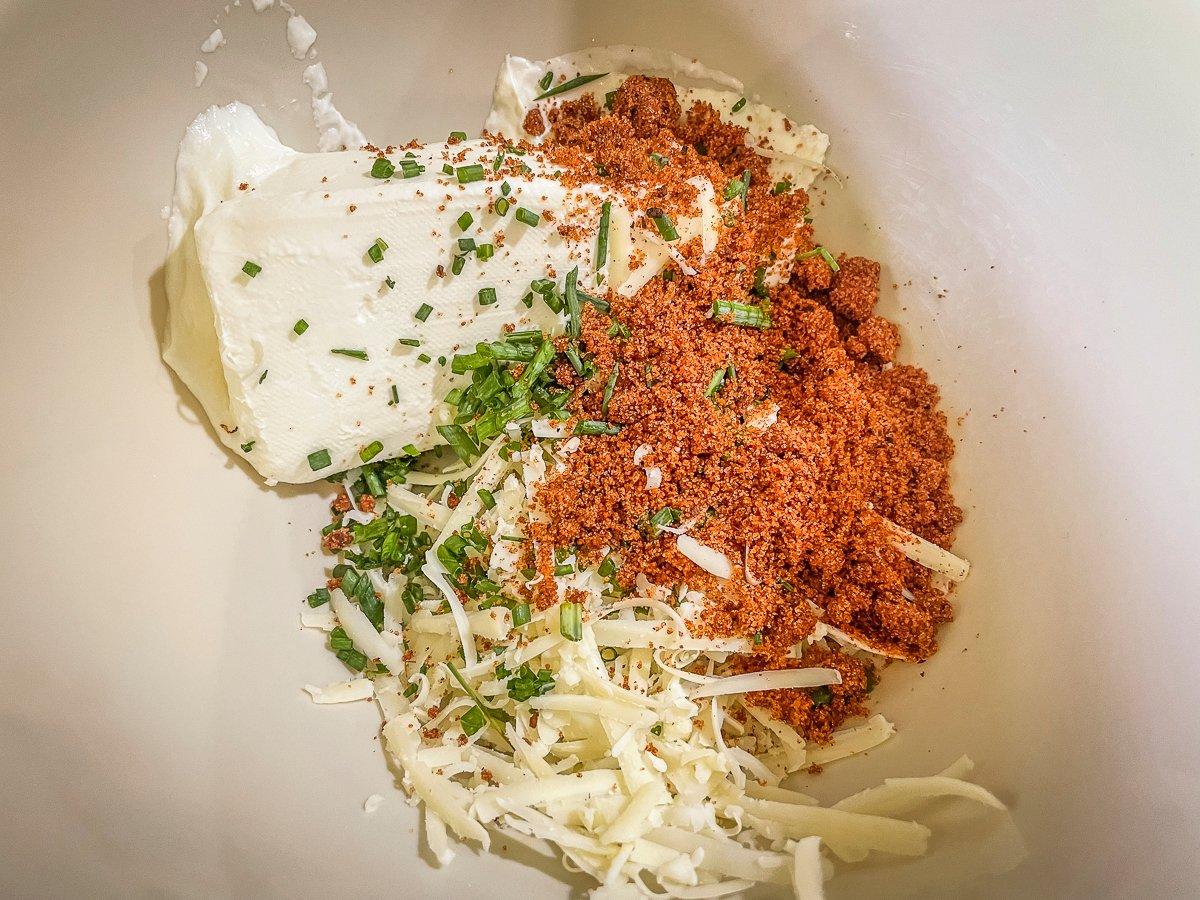 Blend the cream cheese, chives, BBQ rub, and shredded cheddar.
Once all of your peppers have been halved and hollowed, add a spoonful of the cream cheese mixture down the length of each pepper. Top the cream cheese with either one or two sides of dove breast meat. Big peppers will easily hold two; for smaller peppers, stick with one.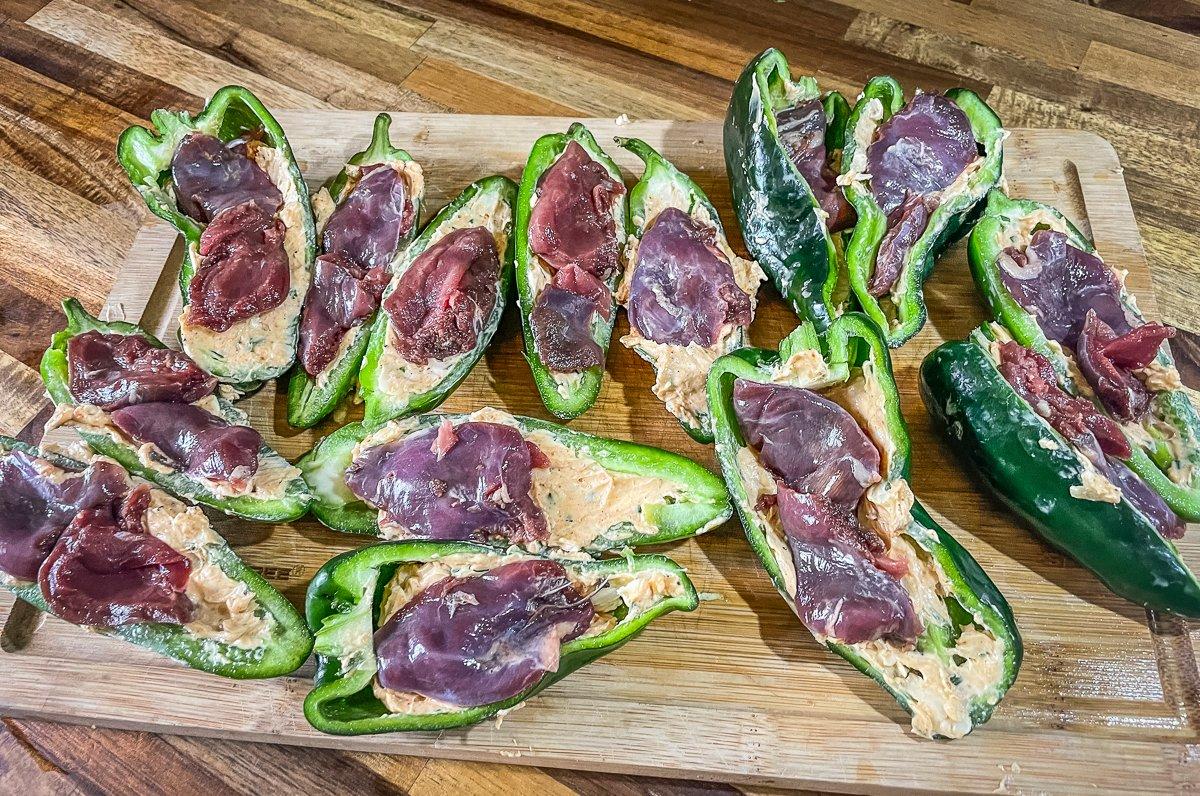 Fill the peppers with the cream cheese mixture, then top with a dove breast or two.
Wrap the peppers with a slice of bacon. Use thin or regular bacon for this one. Thick-cut bacon takes too long to cook, and your dove can overcook.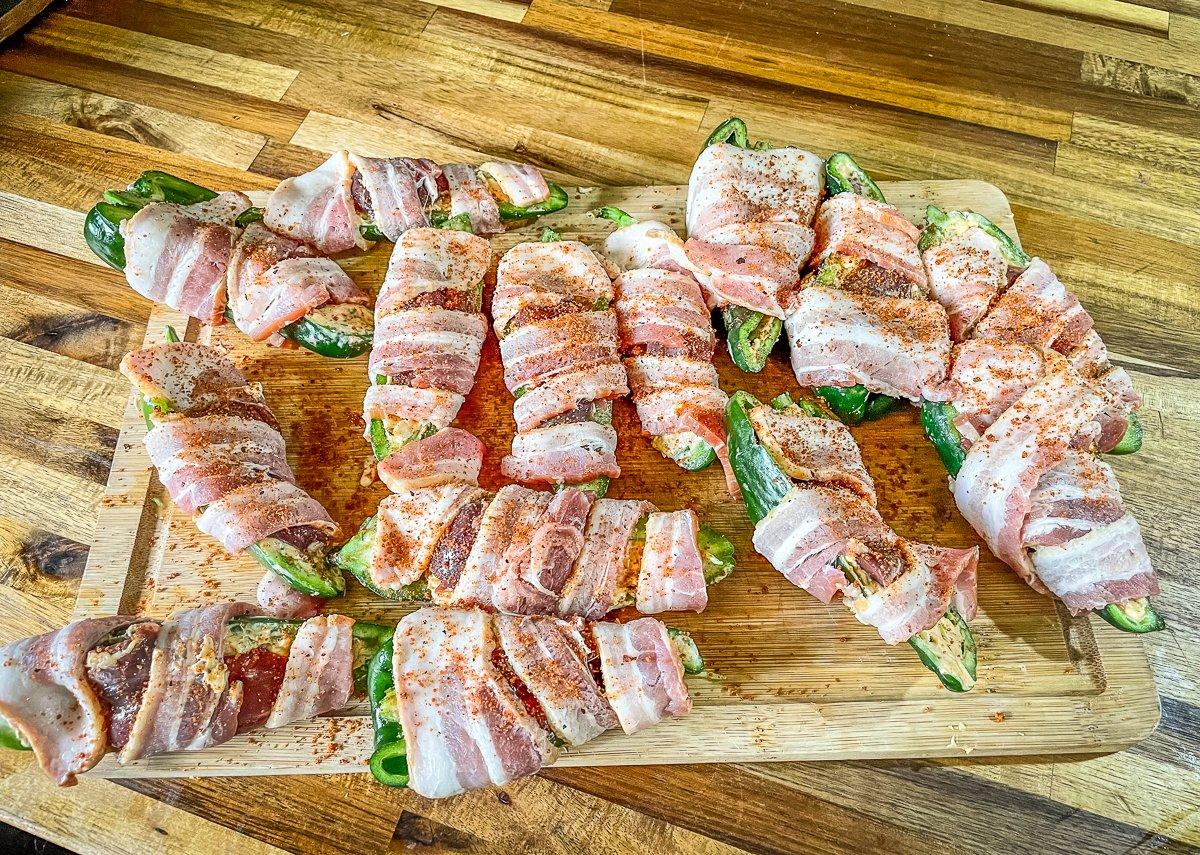 Choose thin-cut bacon to wrap the peppers so that it will fully cook without overcooking your dove breasts.
Once the peppers are filled and wrapped, move them to a preheated 350-degree grill. Grill for 30-45 minutes or just until the bacon is crisp and cooked through. By the time the bacon is finished, the dove should be cooked perfectly.
Serve as an appetizer or as a main course at lunch or dinner.
Ingredients
15 dove breasts, boneless
15 peppers of choice
1 pound of bacon, thin cut
1 block of cream cheese, room temperature
½ cup shredded cheddar cheese
2 tablespoons sweet barbecue rub of choice
2 tablespoons diced chives