Easy Camp Chicken and Sausage Jambalaya
Deer camp can be a hectic event. The perfect camp meal needs to be a lot of things. First, it needs to be tasty. Next, it needs to feed a crowd. Finally, it needs to be quick and easy with a minimum of dishes to clean up once it's over. A good one-pot meal like this chicken and sausage jambalaya made in a Dutch oven is perfect.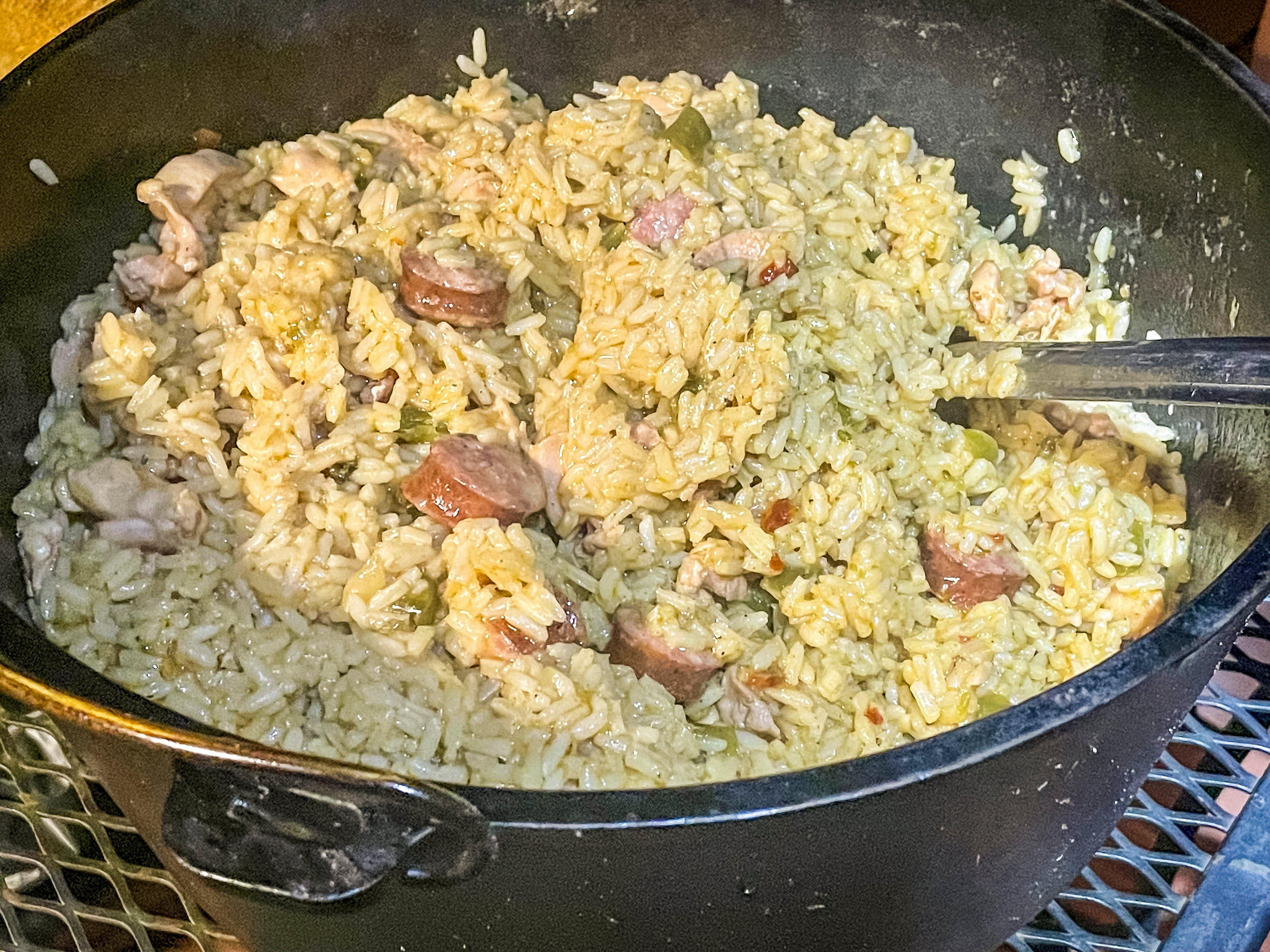 This easy jambalaya uses a boxed mix as a base for a quick and easy deer camp meal.
Now I don't know about other camp cooks, but I don't always have time to babysit a roux over an open fire when I'm trying to get everything else ready and still get in a little stand time on my own. To cut down on cooking time, I use a good box mix as the base for this recipe.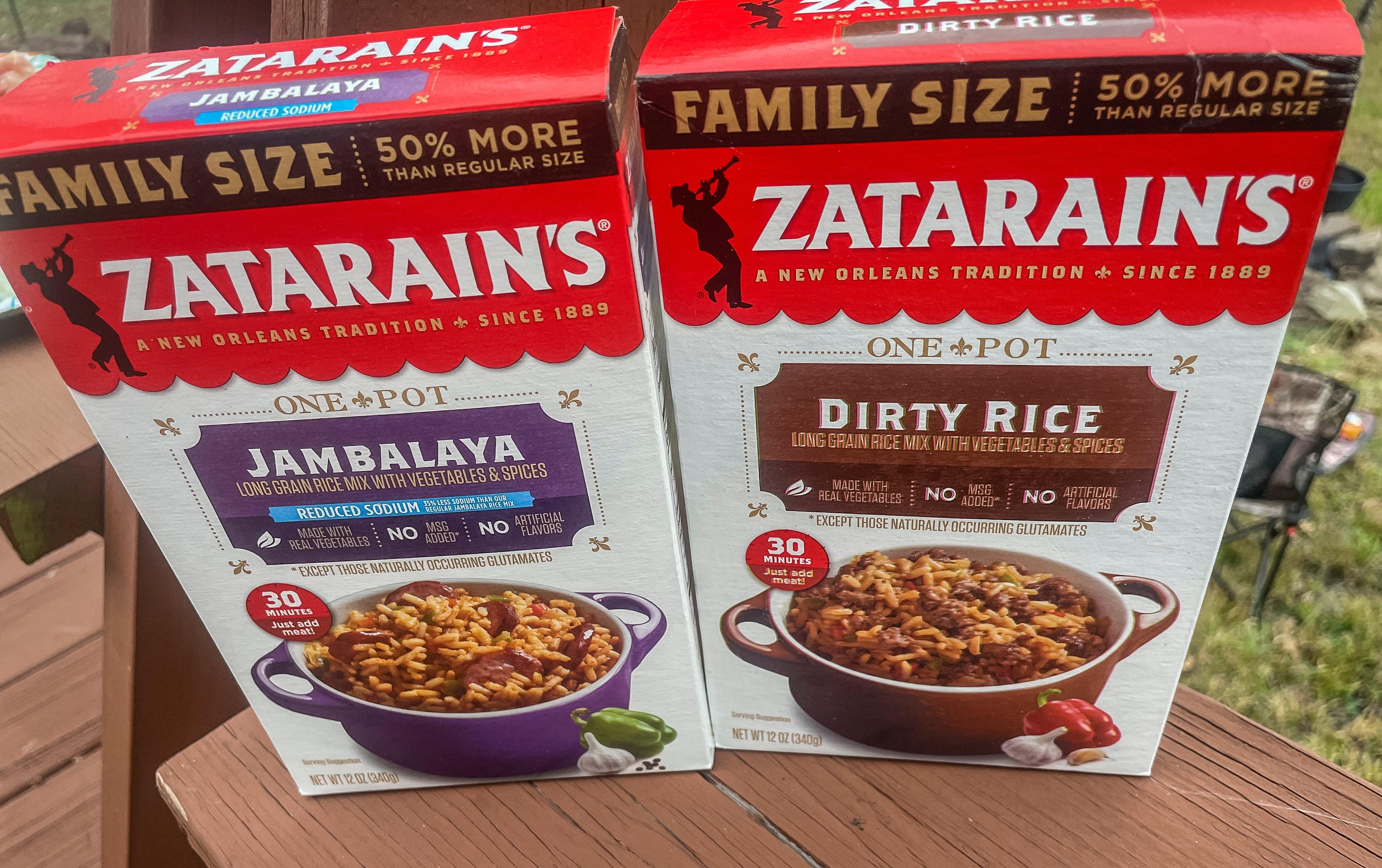 A good mix like this combo from Zatarain's adds tons of flavor without all the work of traditional jambalaya.
Somewhere on the bayou, I'm sure, there's a Cajun woman named Granny Thibodeaux who is both praying for my soul and simultaneously looking for her voodoo doll just for suggesting it, but the finished product is pretty danged good and takes only about an hour to cook. Zatarain's has been making fairly authentic Cajun food since 1889, so it must be doing something right. I like to use a combination of the Jambalaya mix and the Dirty Rice mix for this. Blending the two adds a distinctive flavor to the final product. Use the family-sized boxes to feed a crowd or have plenty of leftovers to make a handy reheatable lunch for the next few days.
Just because I use box mixes as the base for the dish doesn't mean I don't add a few things to liven it up. For protein, I like boneless, skinless chicken thighs and smoked sausage, but you can add chunks of backstrap, squirrel, rabbit, turtle, wild turkey, duck, whatever protein you have on hand and enjoy.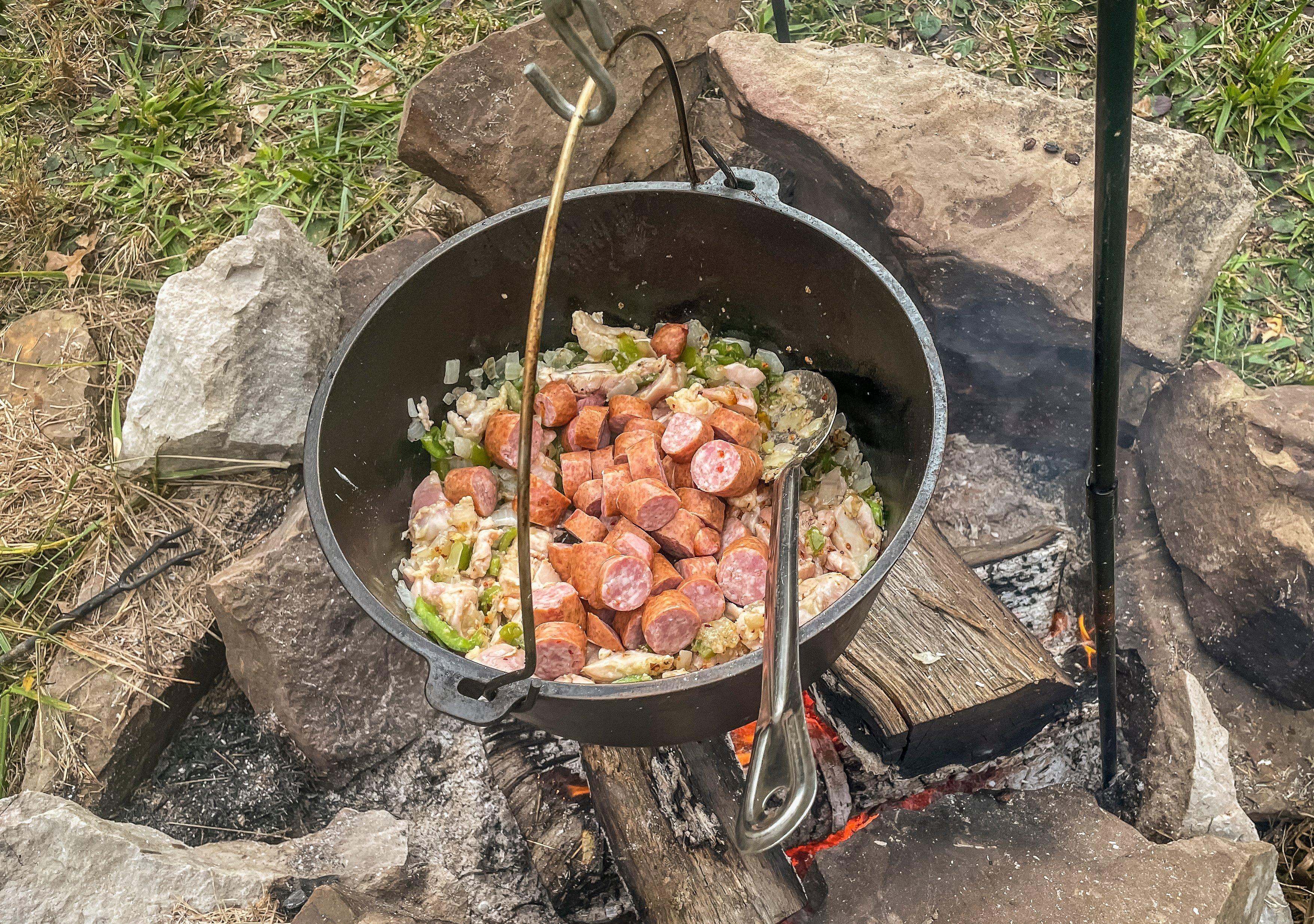 Add a combination of chicken, sausage, wild game, or whatever proteins you like.
I also start the recipe by sweating down some diced onion and green bell pepper. To get a touch of the roux flavor, I add a few spoonfuls of Kentucky Kernel seasoned flour to the vegetables and continue cooking until it browns a bit before adding the meats. Then, instead of water, I use mostly chicken stock as the liquid for the dish.
Start by adding 2-3 tablespoons of vegetable oil to your Dutch oven. Add the chopped peppers and onions and cook until they are soft and the onions start to caramelize just a bit. Sprinkle over the seasoned flour. Cook until the mixture starts to brown to a light blond color. Add the chicken and season with Cajun seasoning blend.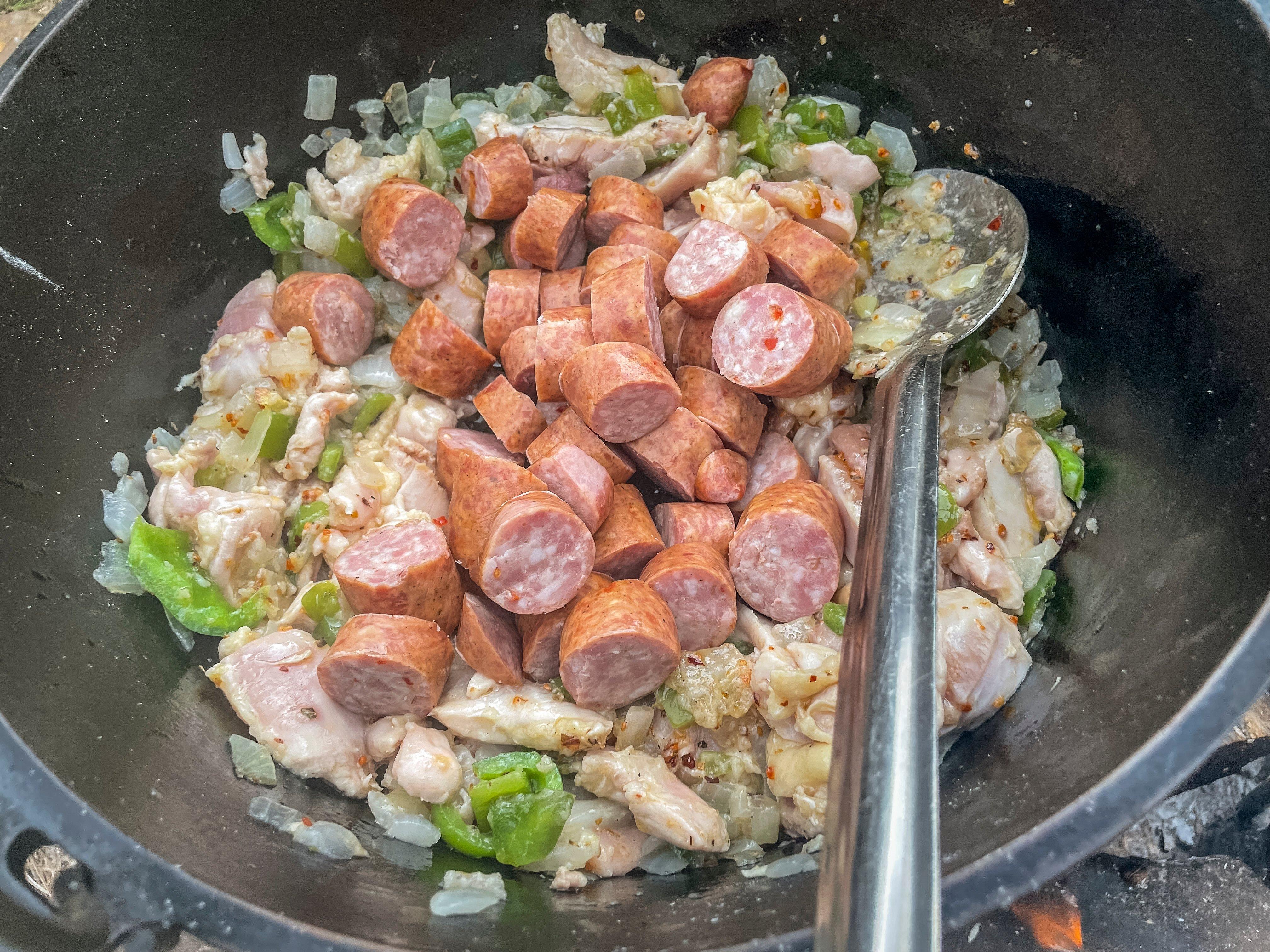 Start the dish by sautéing the onions and green peppers for extra flavor before adding meat.
Stir, then cover and simmer until the chicken is nearly cooked through, stirring occasionally. Total time is probably 10 minutes, depending on chicken size. Next, add the smoked sausage. Stir to combine and cook until the sausage starts to render some fat. Add the chicken stock and water and bring the mixture to a light boil.
Cover the pot and simmer for 10-15 minutes. Add the contents of both boxes. Stir well. Cover the pot and cook for an additional 30-40 minutes, stirring often to keep the rice from sticking. The mixture will start out thin but will thicken considerably as the rice cooks.
Ingredients
3 pounds boneless chicken thighs, duck, venison, or desired protein, cut into bite-size pieces
1 pound smoked sausage, sliced
2-3 tablespoons vegetable oil
2 green bell peppers, chopped
2 medium yellow onions, chopped
2-3 tablespoons Kentucky Kernel seasoned flour (or regular AP flour seasoned with salt and pepper)
2-3 tablespoons Cajun seasoning blend
48 ounces chicken stock
16 ounces water
1 box Zatarain's Jambalaya Mix, family size
1 box Zatarain's Dirty Rice Mix, family size