Elk Backstrap Sandwiches with Creamy Homemade Horseradish Steak Sauce
Horseradish might be one of the more polarizing foods out there. You either love it or you hate it. There seems to be no in between. Count me in the first group. Prime rib and raw oysters aren't the same without it. And prime rib isn't the only meat I spoon it over. I love it on grilled backstraps from elk or just about any other type of game. It's phenomenal on a grilled bear steak. For this recipe, we use it to top some nice elk backstrap sandwiches.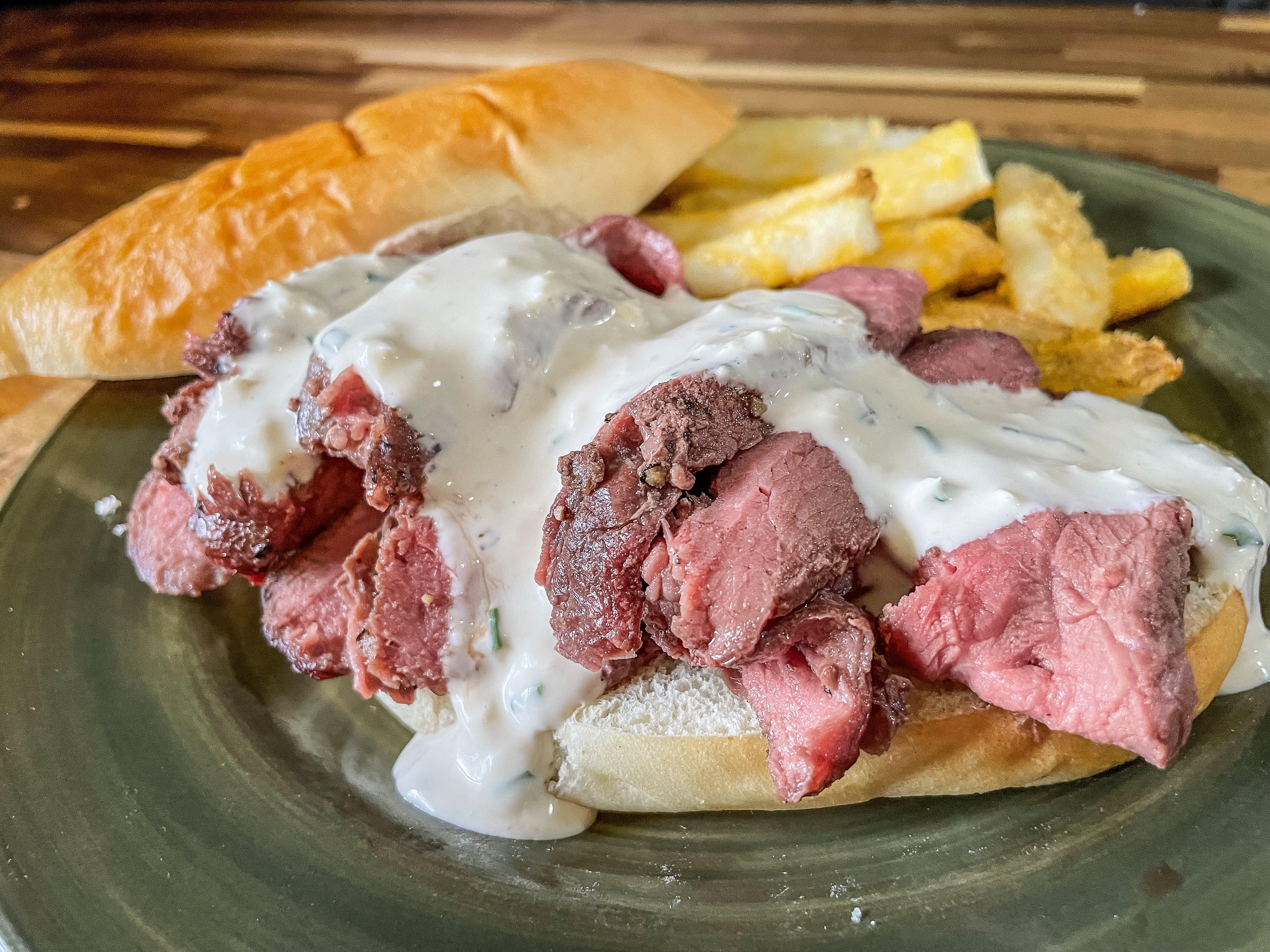 Creamy horseradish is the perfect topping for any sort of grilled venison like this elk backstrap sandwich.
Here's the thing: For this recipe, prepared horseradish can do the trick. But some brands you find in the store are a bit lackluster in flavor. Or they come in so spicy hot that you can't enjoy the flavor of the sauce or the meat. If you want a top-notch horseradish sauce, start with fresh horseradish.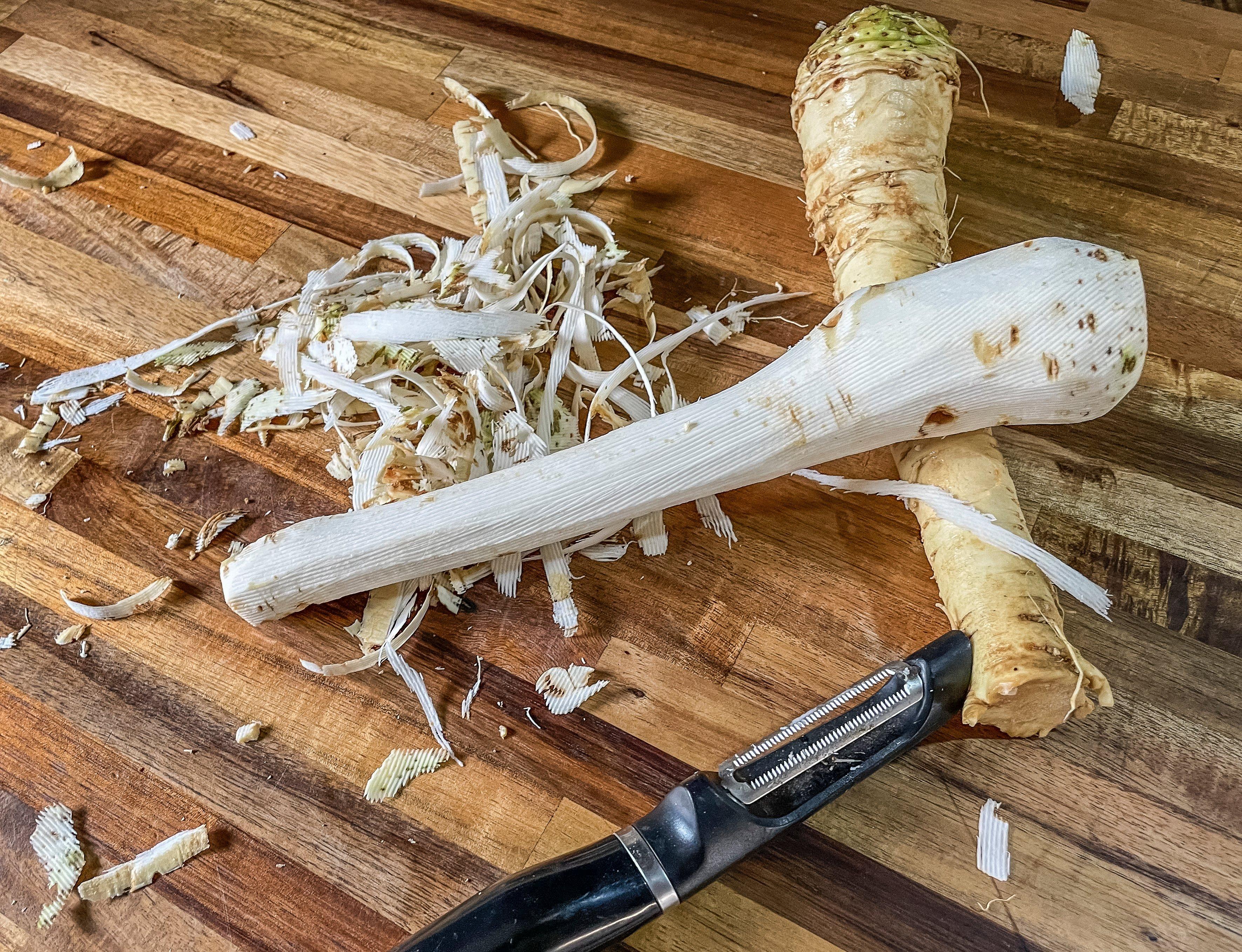 Homemade prepared horseradish is easy to make and starts with fresh horseradish root.
To make your own prepared horseradish, you'll need a couple sections from the root of the plant. Two 8-to-10-inch lengths are plenty for this recipe. If you don't know someone who grows it, and it is super easy to grow, then check with farmer's markets, Asian markets, or large grocery stores this time of year.
Make the prepared horseradish ahead of time by peeling the roots and chopping them into 1-inch sections. Add the horseradish, 2 tablespoons of white vinegar, 2 tablespoons of water, and a pinch each of salt and pepper to a food processor. Pulse until the mixture forms a thick, uniform paste free of any large chunks of horseradish root.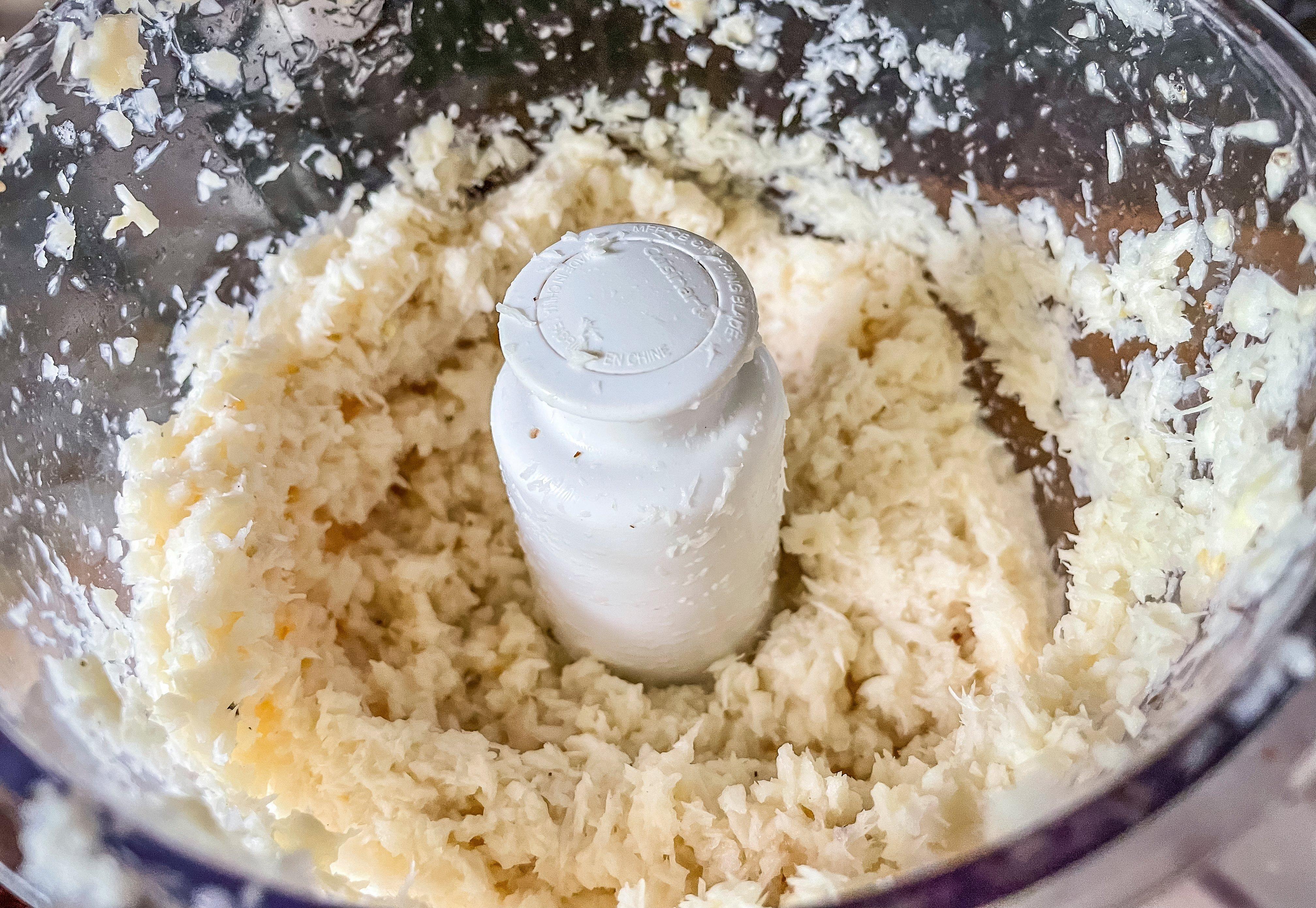 Process the fresh horseradish with the white vinegar, water, salt, and pepper until smooth to make the prepared horseradish base for the sauce.
Sometimes I add a garlic clove for even more flavor, but that is optional. Store the prepared horseradish in a jar in the refrigerator for up to two months. Use it not only to make this sauce, but to add to soups, stews, raw shellfish, or just about anything that could use a jolt of flavor.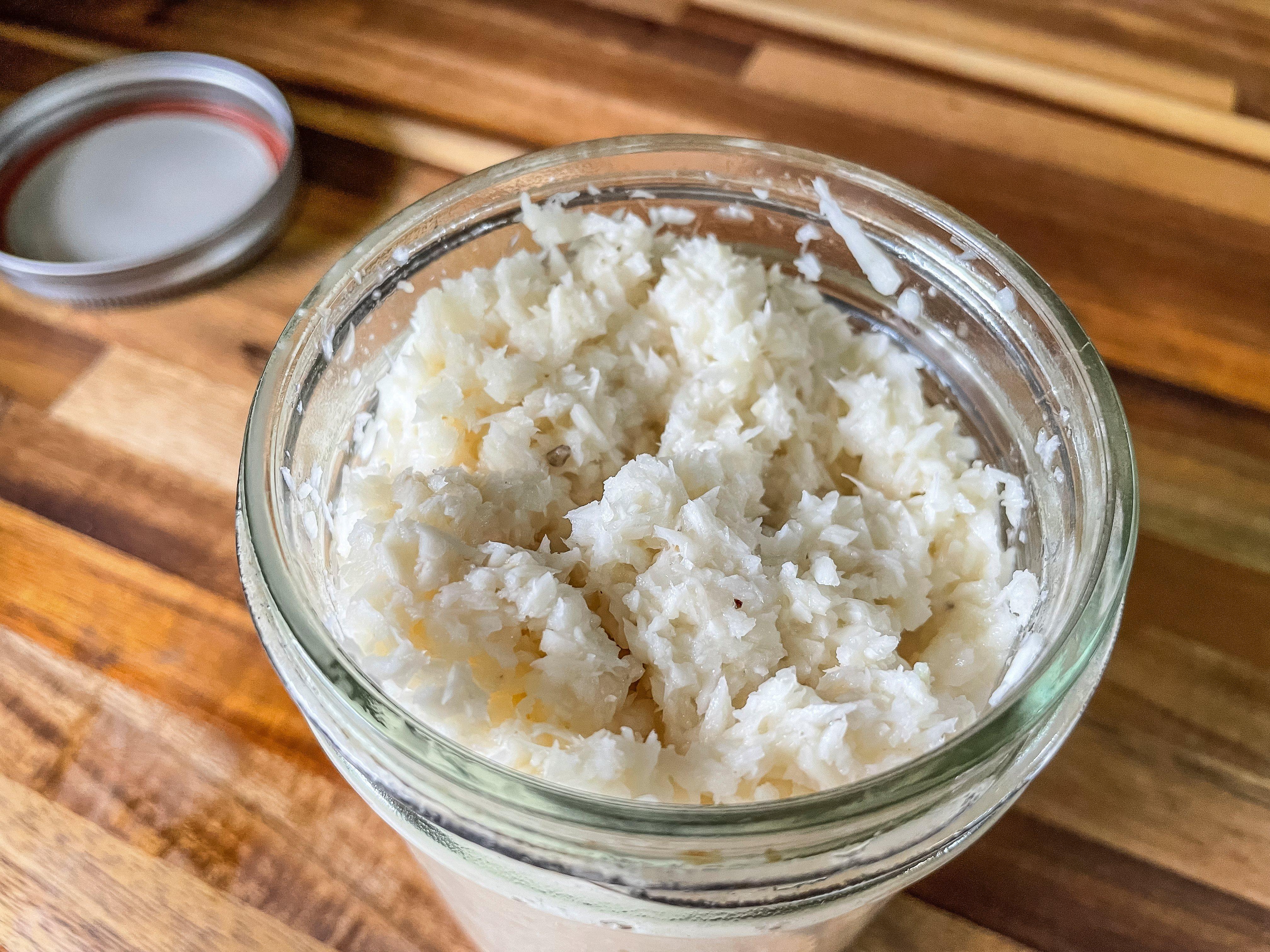 Store the prepared horseradish in the refrigerator for up to two months.
Season and grill the steaks to your desired doneness level.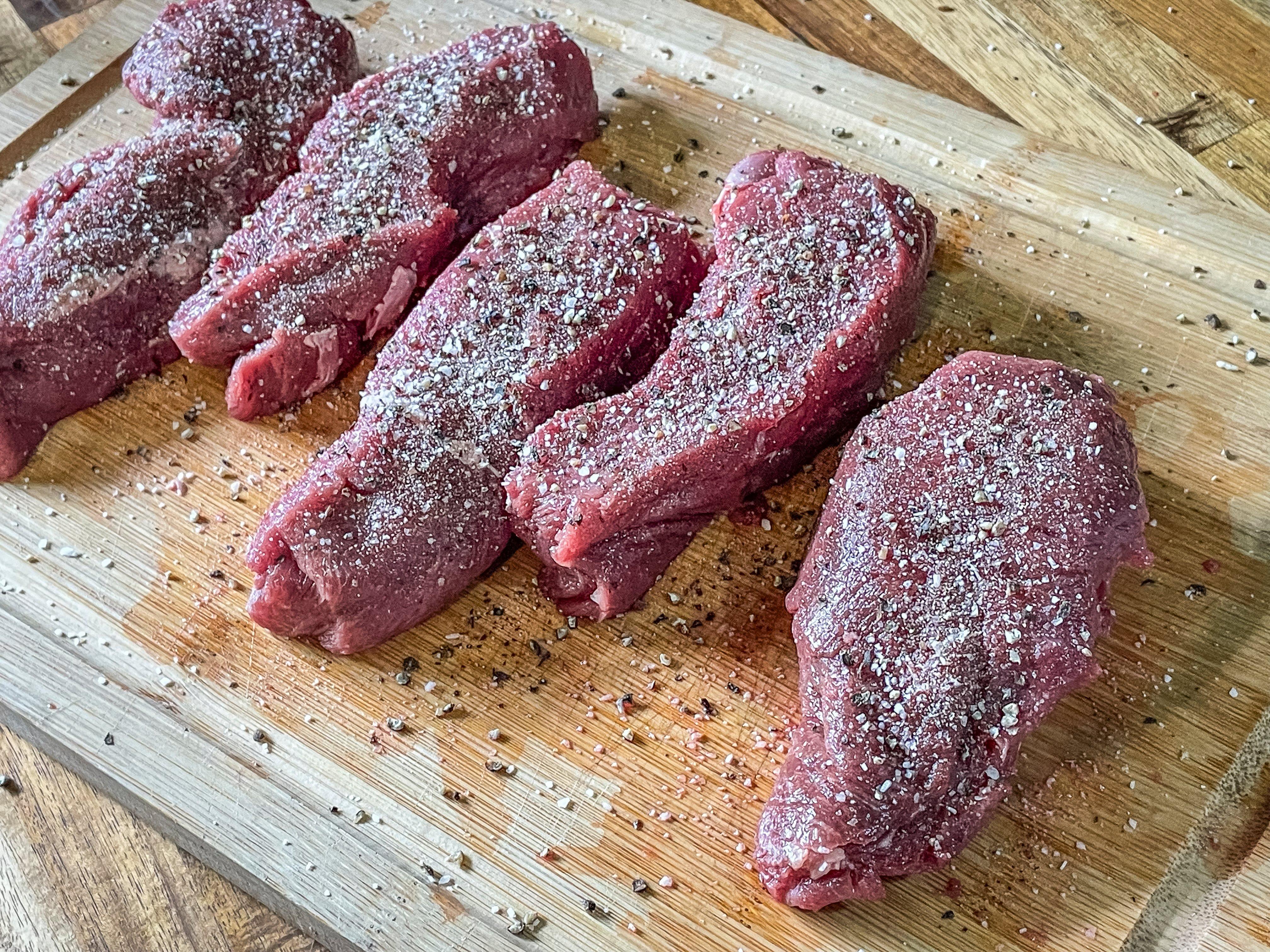 Season the steaks well with salt, pepper, and garlic powder.
You can blend the sauce while the steaks cook or up to a day or two in advance. Just store it in the refrigerator until needed. The sauce is simple — mix all the ingredients in a bowl until smooth. If the sauce is too thick, add another tablespoon or so of white wine to thin it down.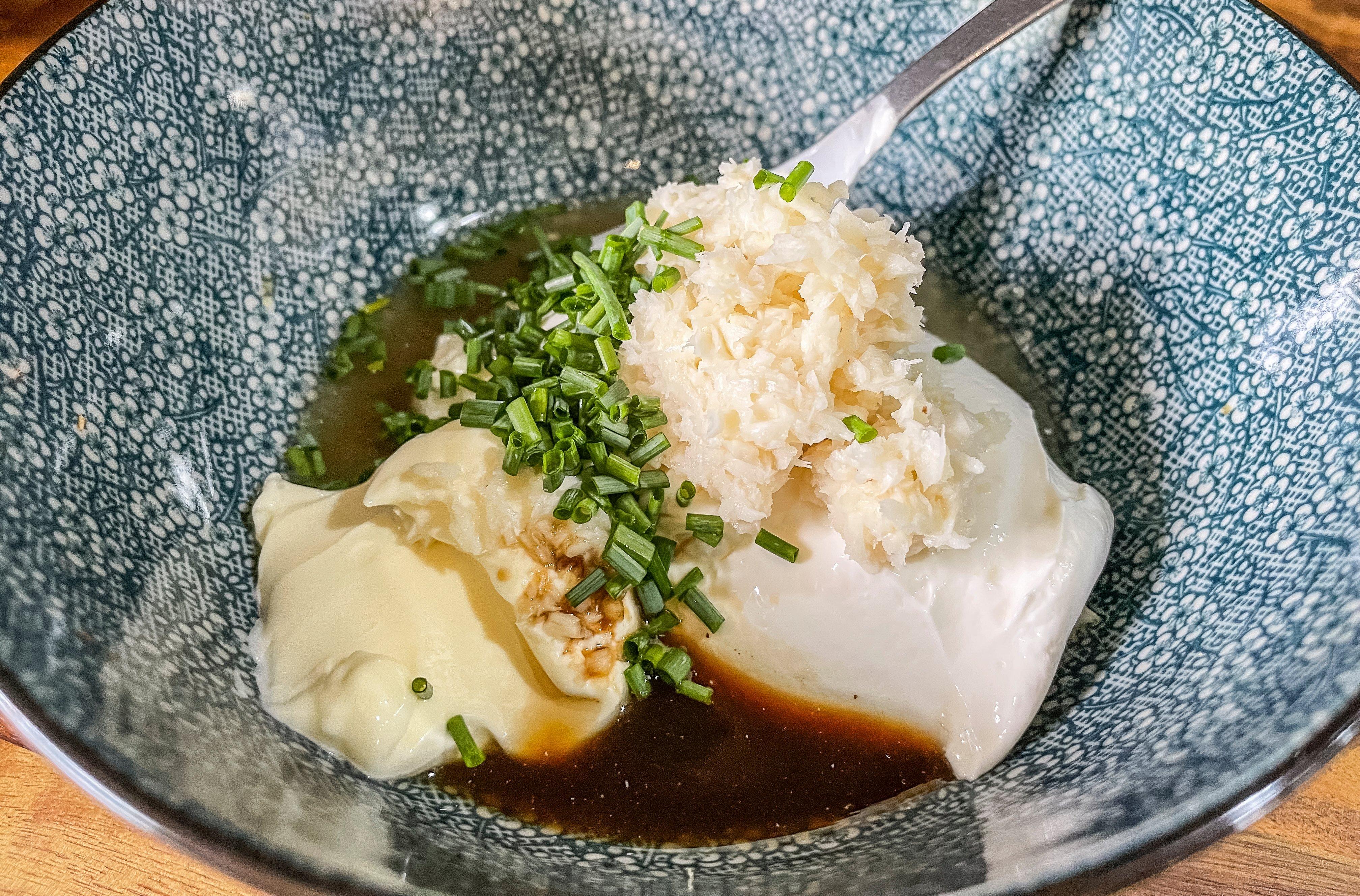 Blend the prepared horseradish with the remaining sauce ingredients.
After the steaks have grilled and rested for 5-10 minutes, slice them thin and pile high on a nice toasted bun.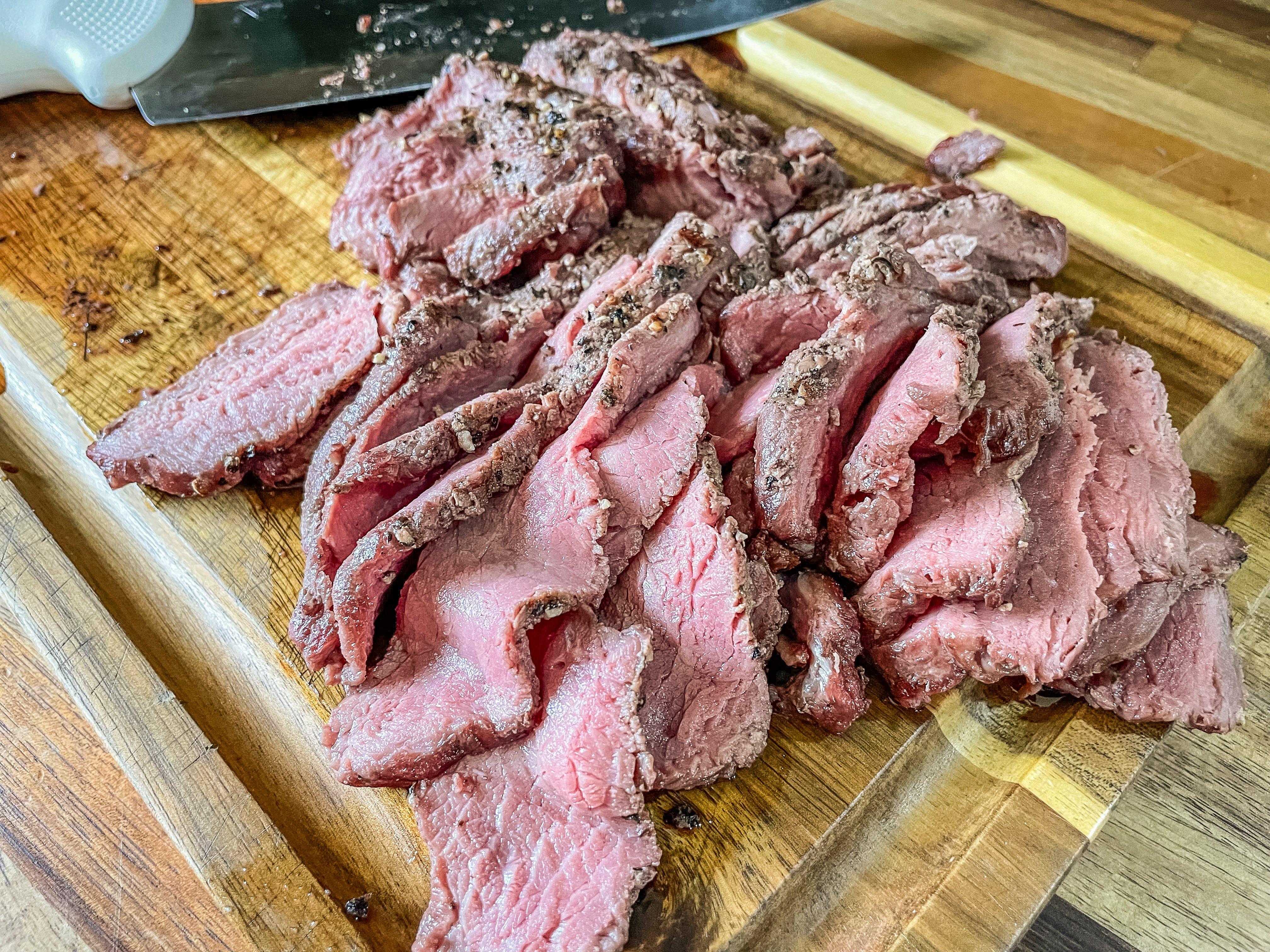 Rest the grilled steaks before slicing thinly against the grain for tenderness.
Spoon over your homemade horseradish sauce and enjoy.
Ingredients
1-2 pounds elk backstrap or other wild game steaks, seasoned with salt, pepper, and garlic powder
Buns, toasted
HORSERADISH SAUCE
2 tablespoons prepared horseradish, homemade or purchased
2 tablespoons white wine
1 tablespoon apple cider vinegar
1 tablespoon mayonnaise (Duke's brand, preferably)
1 tablespoon Worcestershire sauce
1 tablespoon finely chopped chives
1 teaspoon Dijon mustard
¼ teaspoon kosher salt
¼ teaspoon ground black pepper