Fire Roasting Hatch Green Chiles at Home
It probably won't shock anyone that I think one of the best parts about traveling and hunting in southern New Mexico is the food. Roadside stands offer up enticing scents of fresh corn tortillas and fire roasted Hatch green chile peppers that smell so delicious you have no choice but to pull over for a sample. It's enough to make you late to your hunting spot if you let it.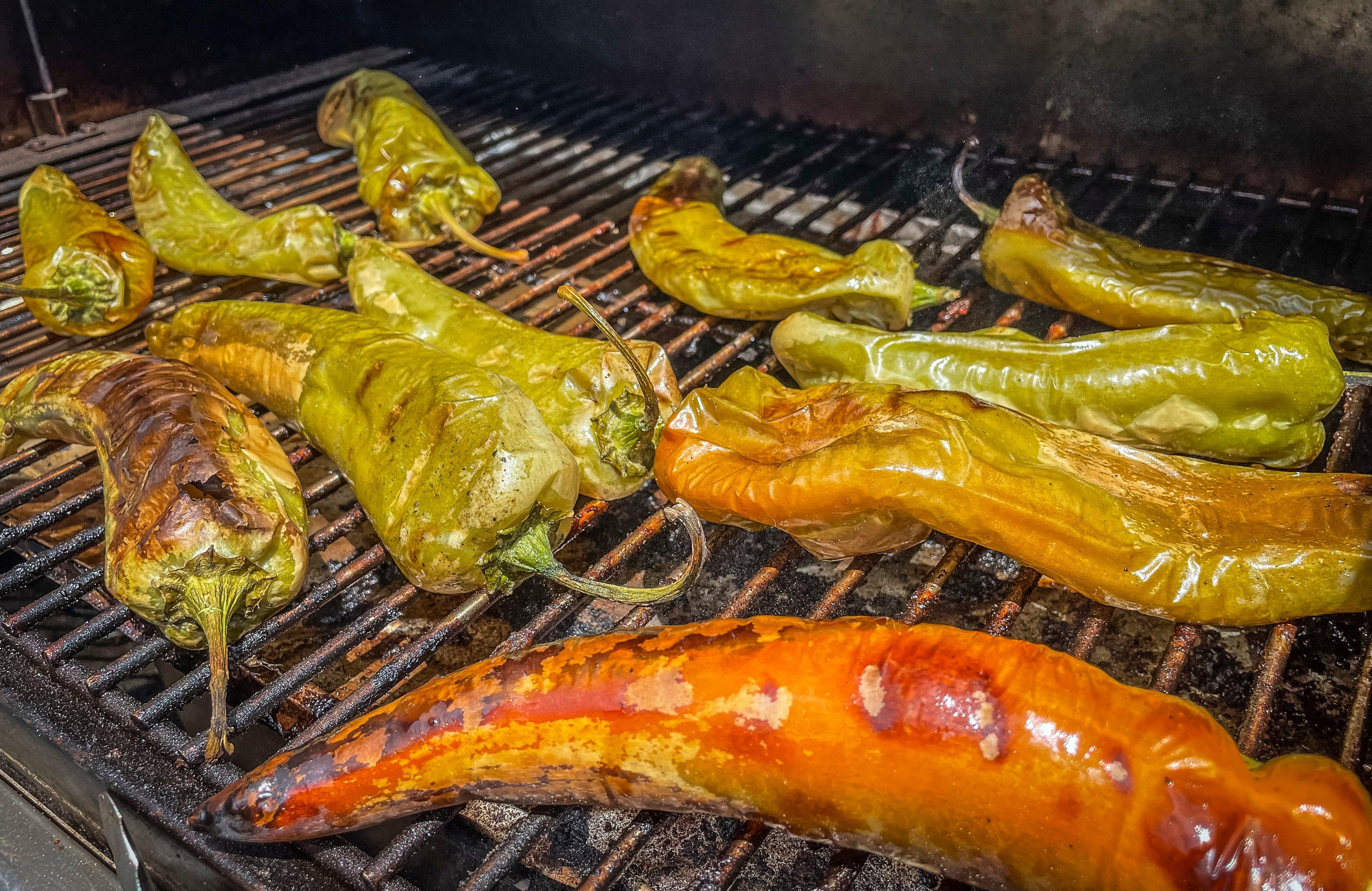 They may not be quite as good as the real thing roasted along a New Mexico roadside, but these grilled Hatch peppers come close.
Luckily for us geographically challenged roasted pepper lovers, the miracle of modern transportation makes fresh Hatch Valley grown peppers available at many large groceries and farmers markets. Though most folks don't have the traditional rotisserie pepper grilling basket at home, you can get nearly the same finished product on your grill.
The Hatch chile itself is specific to the Hatch Valley in southern New Mexico. It is similar to the more common Anaheim chile grown in other areas. The pepper has roots that can be traced back to the Pueblo tribe.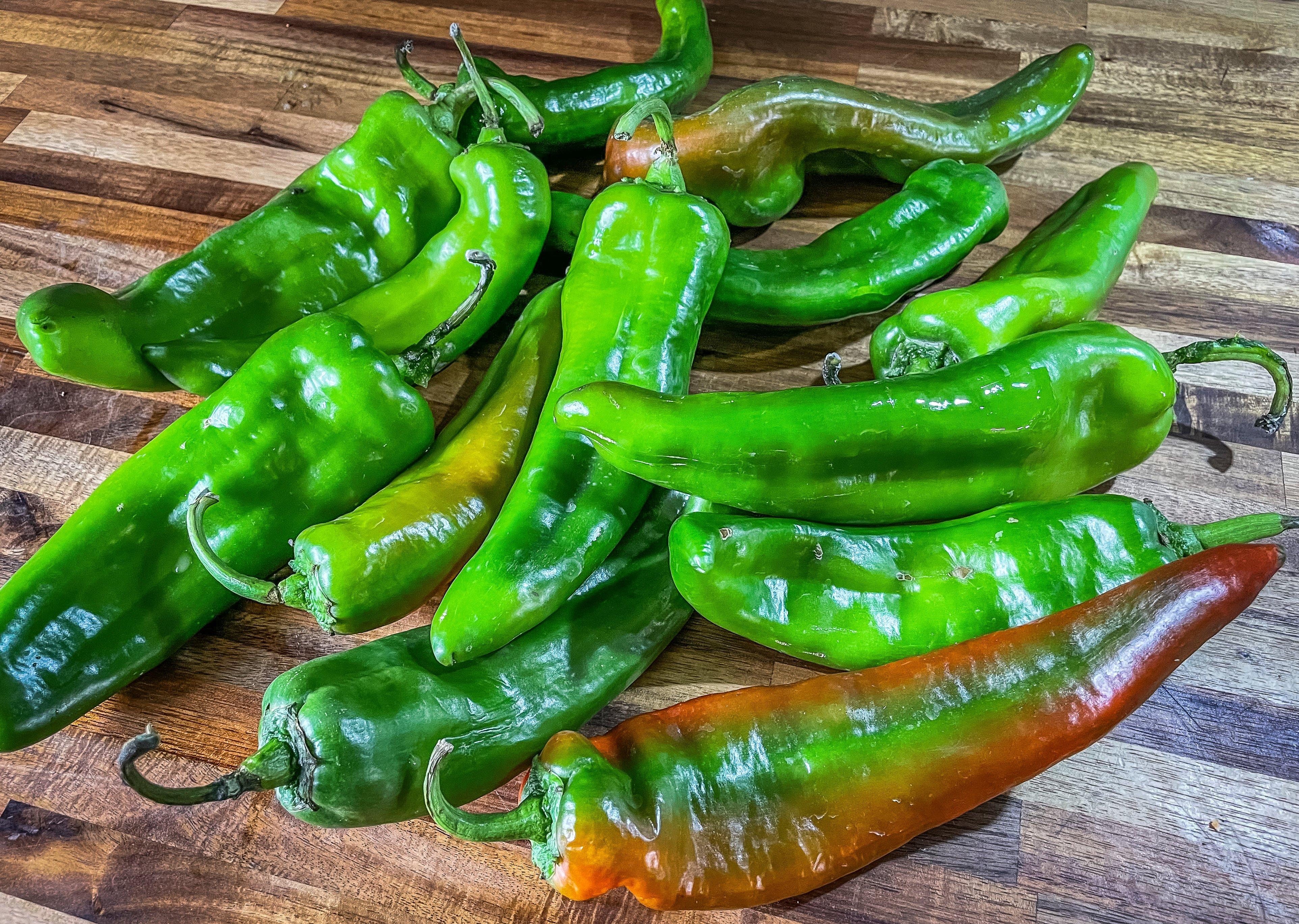 True Hatch chile peppers can trace their roots back to the Pueblo natives.
Hatch chiles have a buttery, slightly earthy, pungent flavor that tastes a bit like mild onion. The heat level varies from pepper to pepper but generally falls around midrange on the Scoville scale. They usually come in just below jalapeños. If you want a milder finished product, split the peppers in half and remove the seeds and ribs before roasting.
To roast the peppers, start by heating your pellet grill to 375 degrees. You can also use a charcoal or gas grill, but the finished product lacks the smokiness of the pellet grill peppers. Rinse the peppers, then pat them dry. Place the peppers directly on the grill rack, leaving an inch or so of space between them.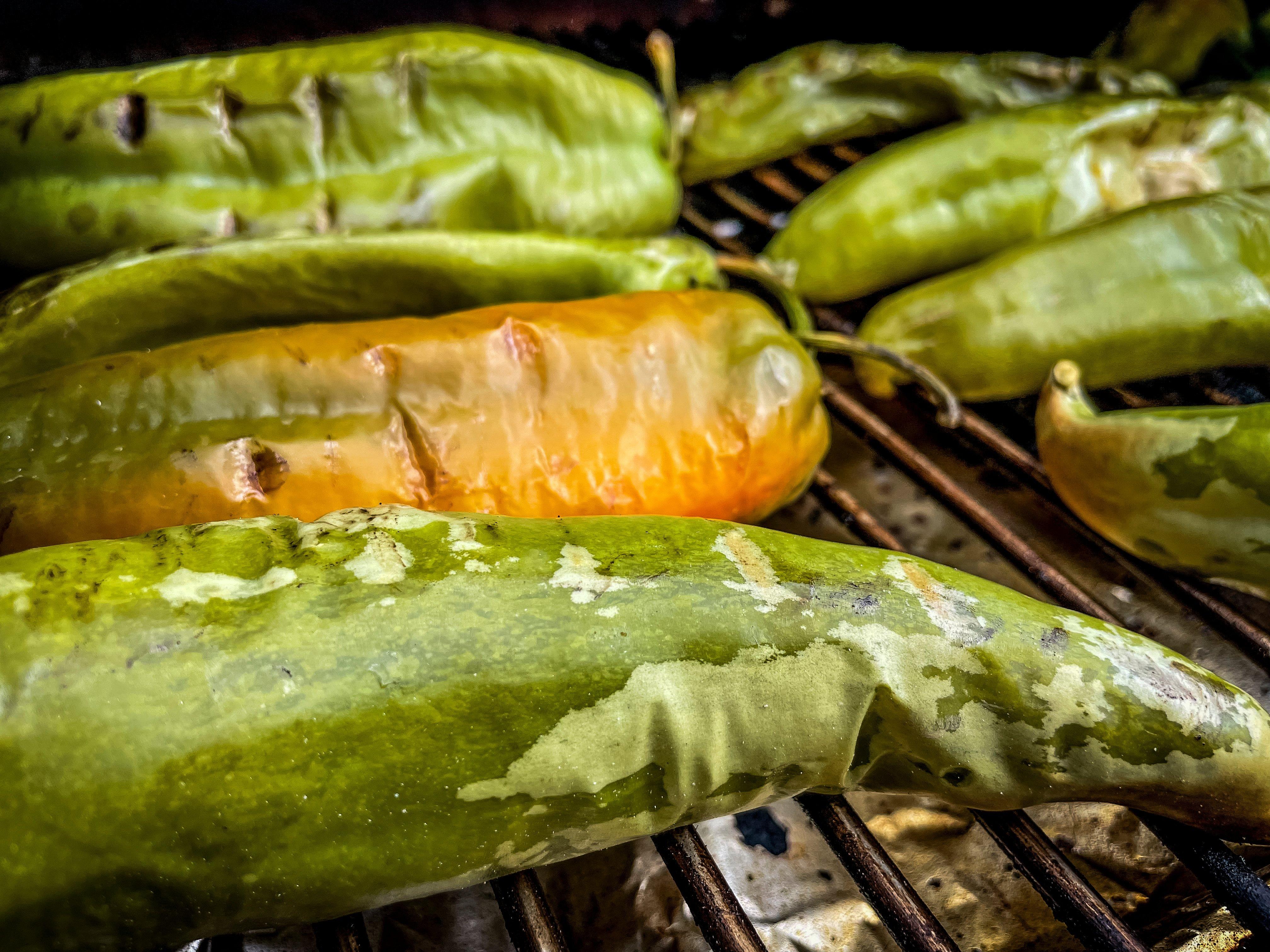 The skin should start to blister, pop, and even blacken as the peppers roast.
Roast the peppers for 10 minutes on one side, then flip and roast for another 10-15 minutes. The skin should be black in places and blistered. Transfer the roasted peppers to a large glass bowl or baking dish, then immediately cover tightly with plastic wrap.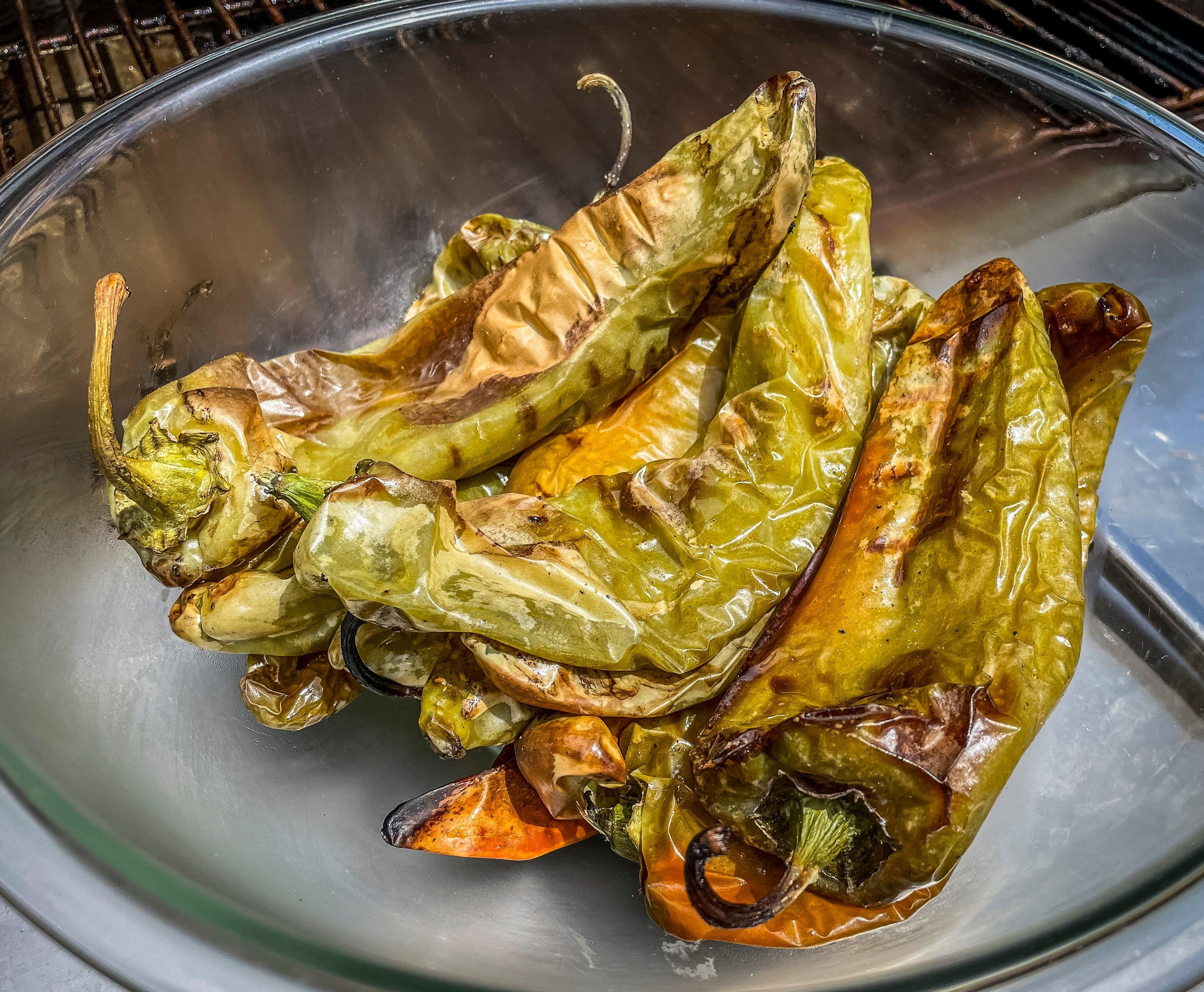 Steam the warm peppers by placing them in a tightly covered bowl.
Allow the peppers to steam for 15 minutes to loosen the skin. The peppers will be soft and almost mushy at this point.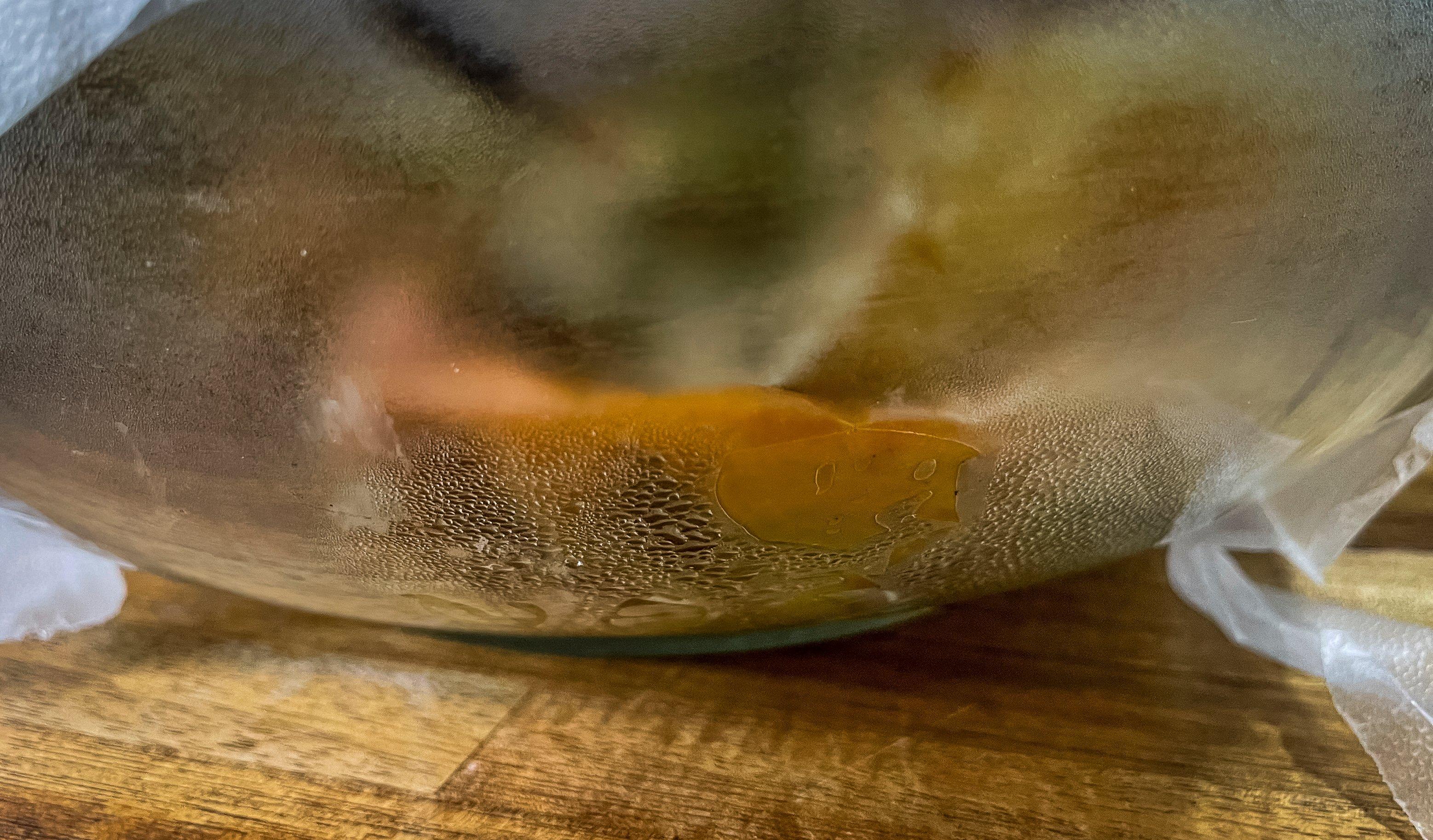 The peppers will soften as they steam in the bowl.
Gently peel the skin away. Don't worry if small flakes of black skin remain on the pepper; it just adds a bit of flavor. If your skin is sensitive to capsaicin, the oil that makes peppers taste hot, then you might want to don a pair of food-safe plastic gloves for this step.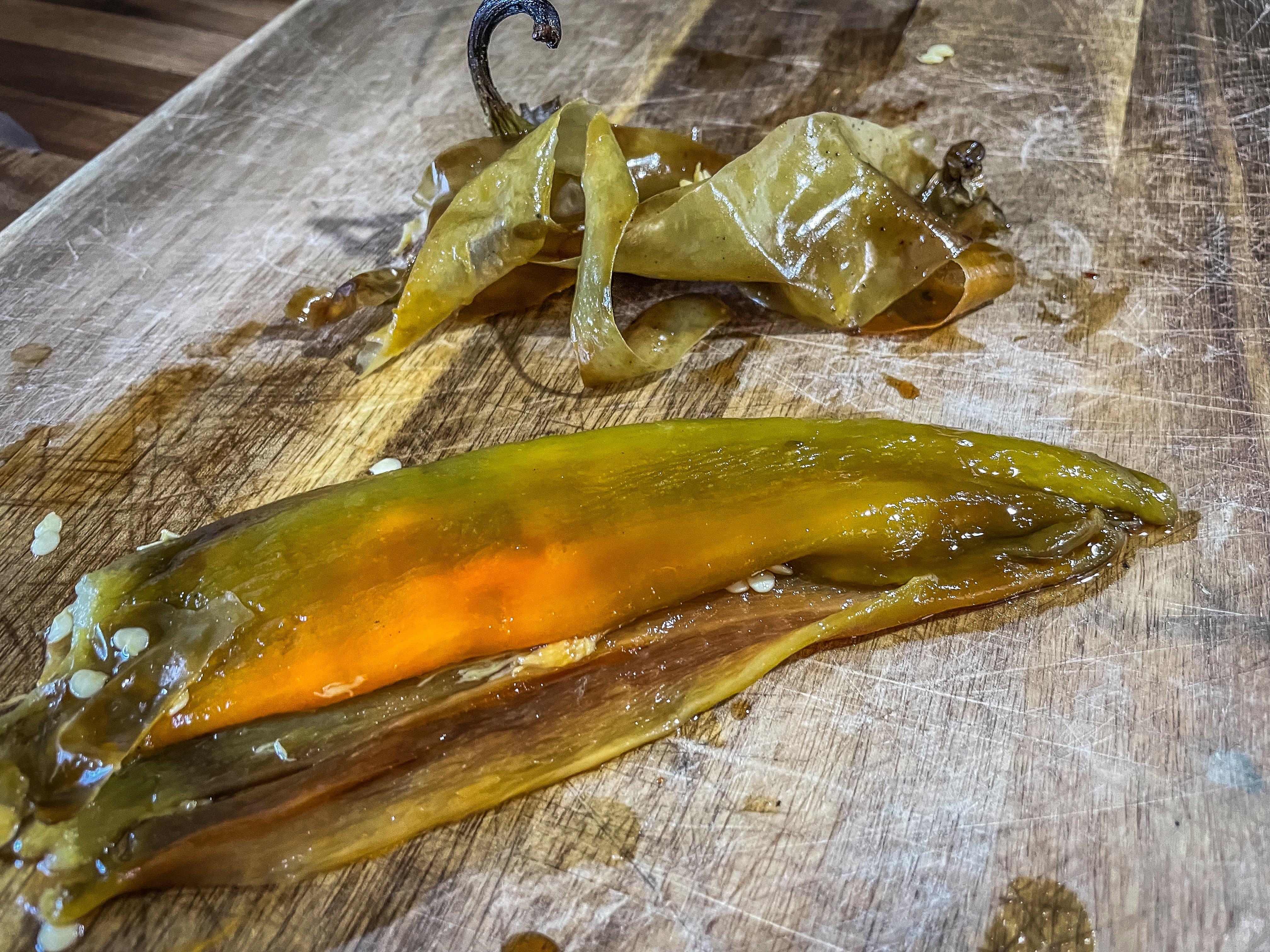 Peel away the skin and scrape out the bulk of the seeds.
For storage, I like to freeze the peppers. You can freeze them whole or remove the stems and dice the peppers. Small zip-style freezer storage bags work, or you can vacuum seal. I like to package them in about 4-ounce servings.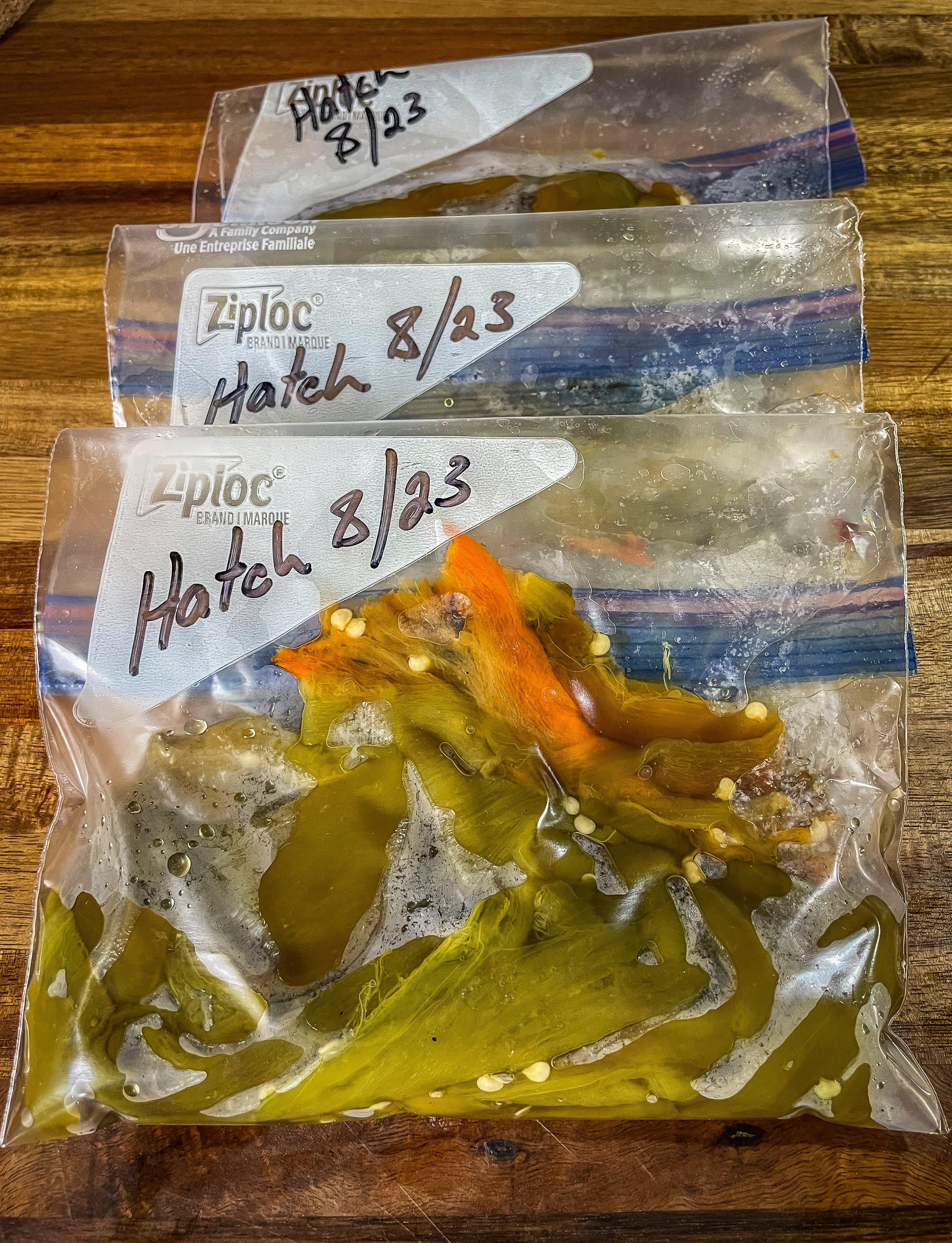 Package excess peppers in zip-style freezer bags or vacuum seal, then freeze.
What can you do with roasted peppers? They add a ton of flavor to casseroles, soups, and stews. You won't eat a tastier cheeseburger than one topped with roasted Hatch green chiles. You can even add them to scrambled eggs or tacos for a Tex-Mex breakfast dish.
***Don't Miss: SAUSAGE AND EGG STUFFED HATCH GREEN CHILE PEPPERS RECIPE
If you can't find Hatch chile peppers where you shop, you can use this same method with Anaheim, serrano, jalapeño, or other medium-heat large peppers.