Grilled Deer Steak and Eggs with Salsa Macha
When we think about salsa, most of us go straight to the fresh variety made with garden-ripe tomatoes or tomatillos. That isn't the only salsa game in town, though. This salsa macha is a classic Mexican recipe that relies on a variety of dried chile peppers and roasted peanuts for a deep, rich flavor that is perfect for topping any sort of grilled wild game, eggs, tacos, you name it.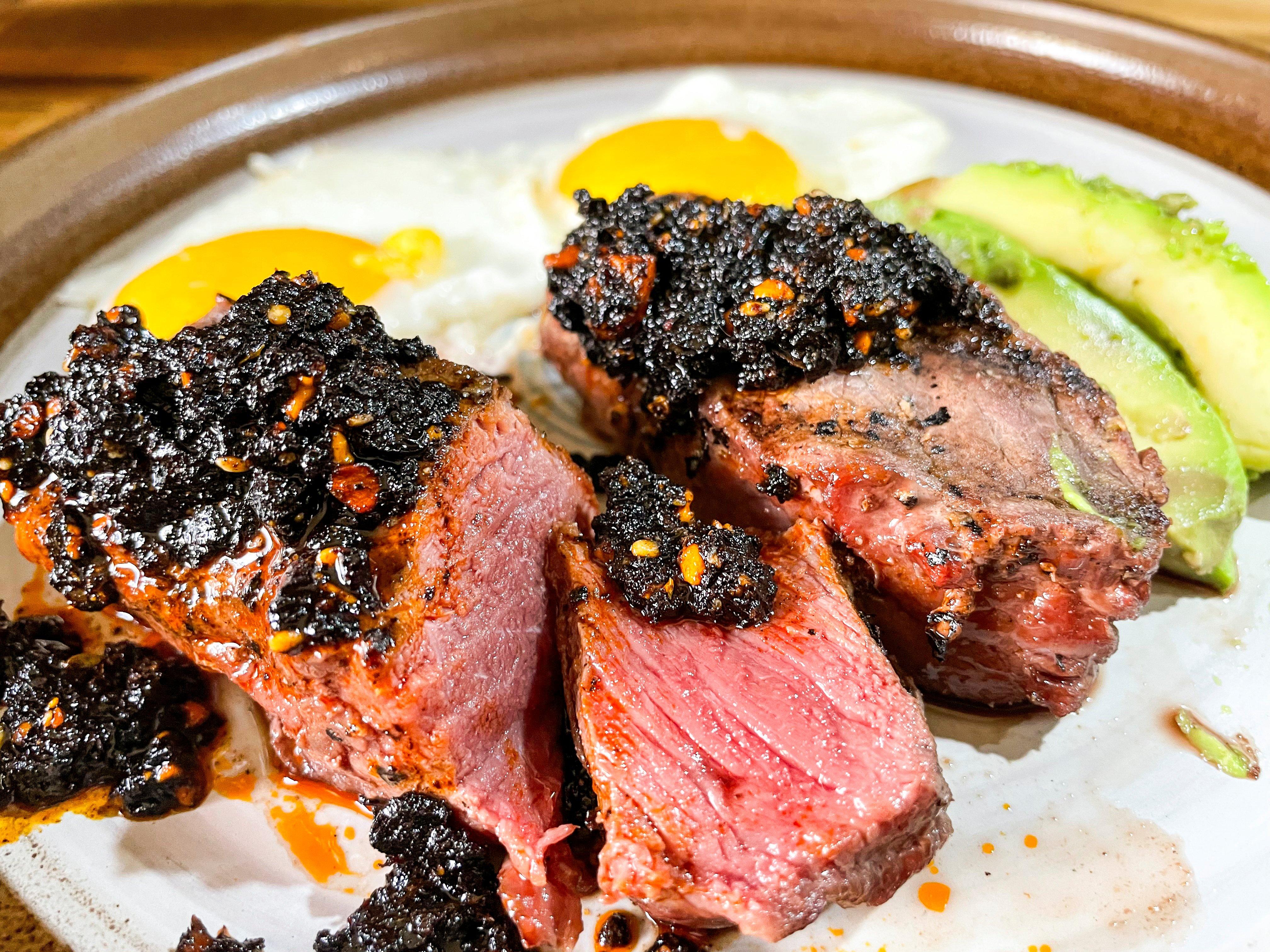 Use this salsa to top grilled steak, eggs, whatever you like.
After a chilly morning in the deer stand, there's no better breakfast than grilled deer steak, fried eggs, fresh avocado, and warm tortillas, all topped with a few spoonfuls of salsa macha. Think of it as chile pepper peanut butter. Season deer steaks with salt, pepper, garlic powder, and ground cumin.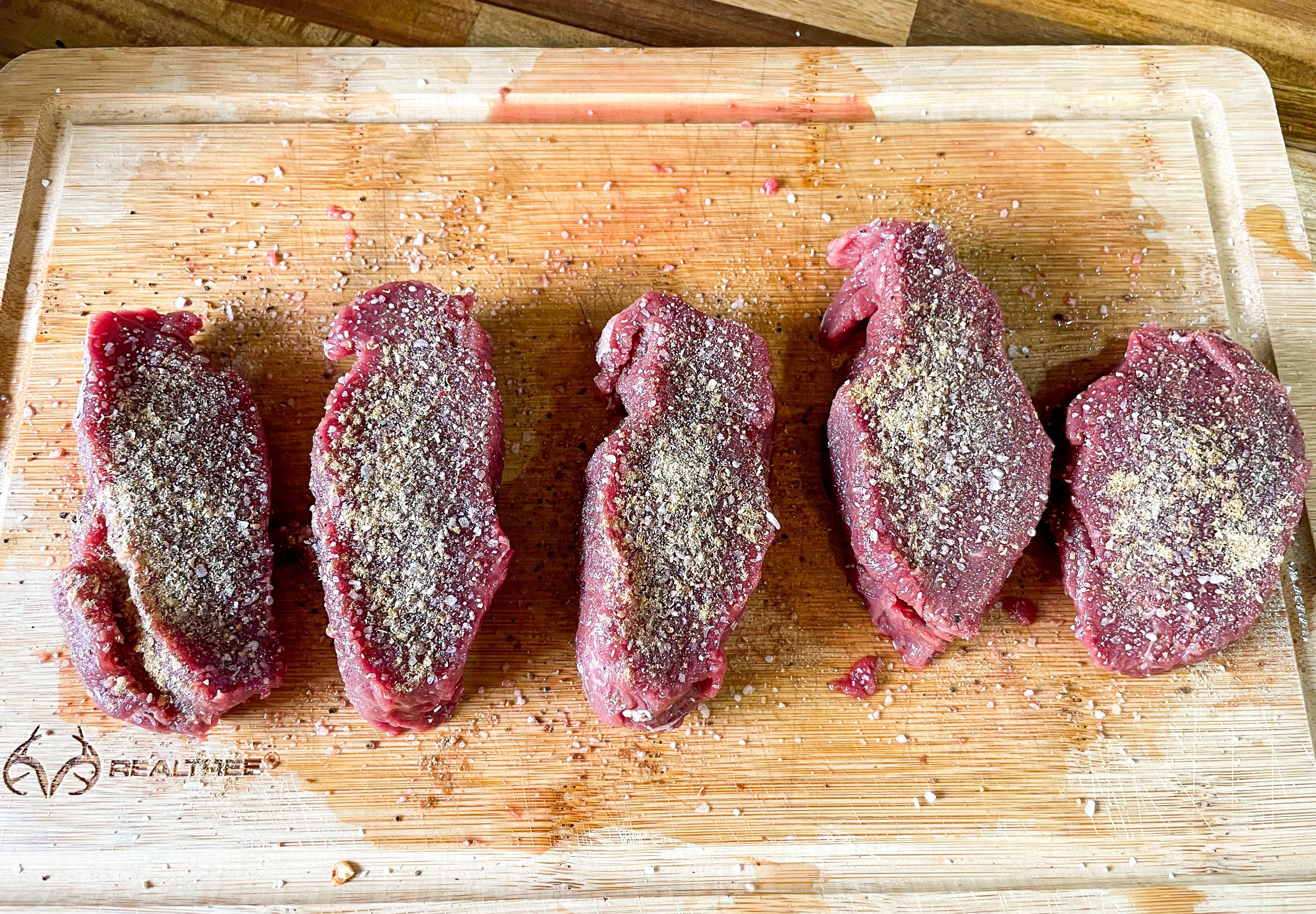 Season the venison or other wild game steaks.
Grill the steaks to a nice medium rare.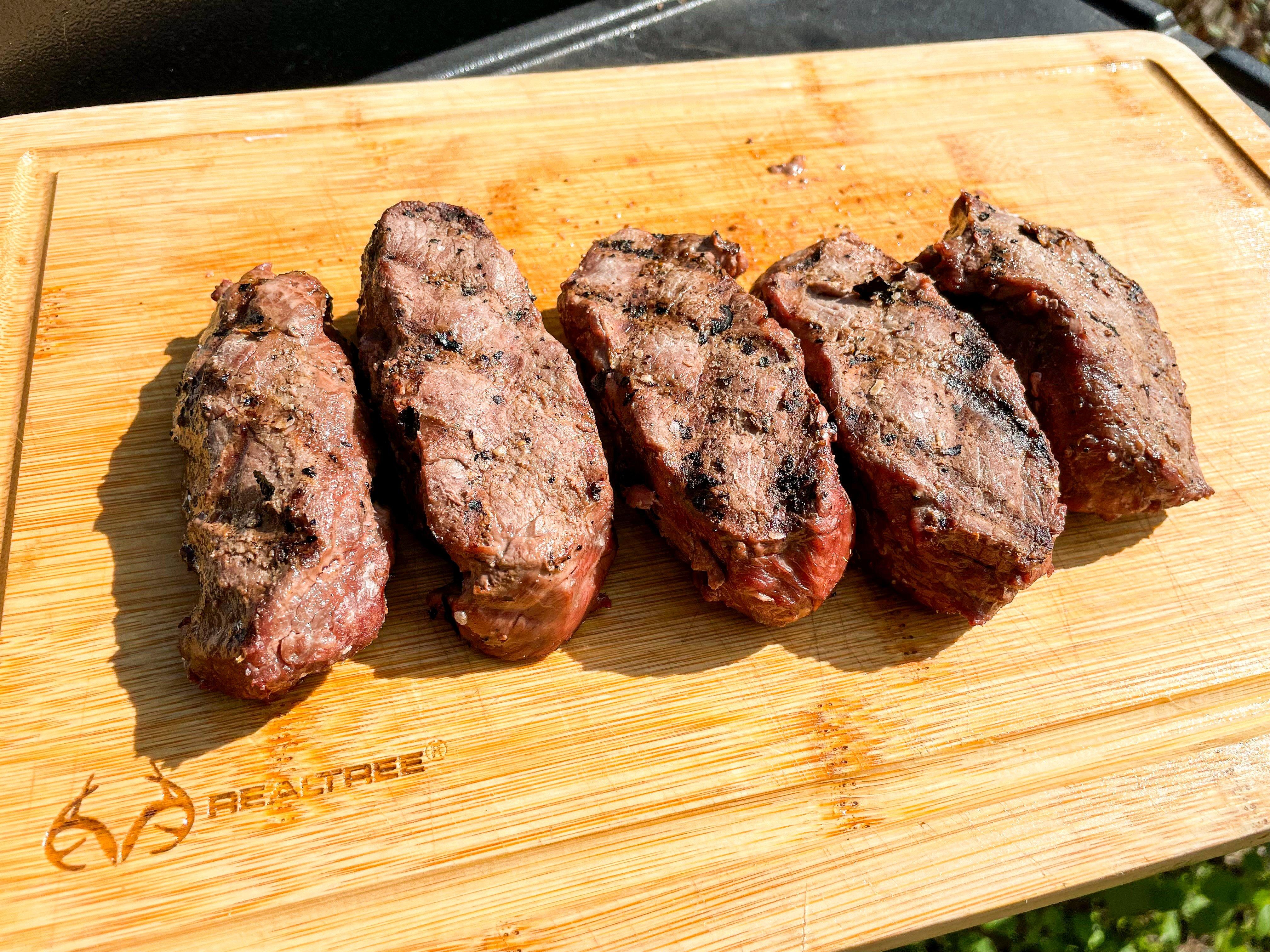 Grill the steaks to a medium rare.
Start the salsa by heating the oil in a large skillet. Add the seeded ancho peppers and cook until they puff up, about 3-4 minutes. Move the peppers to a pan.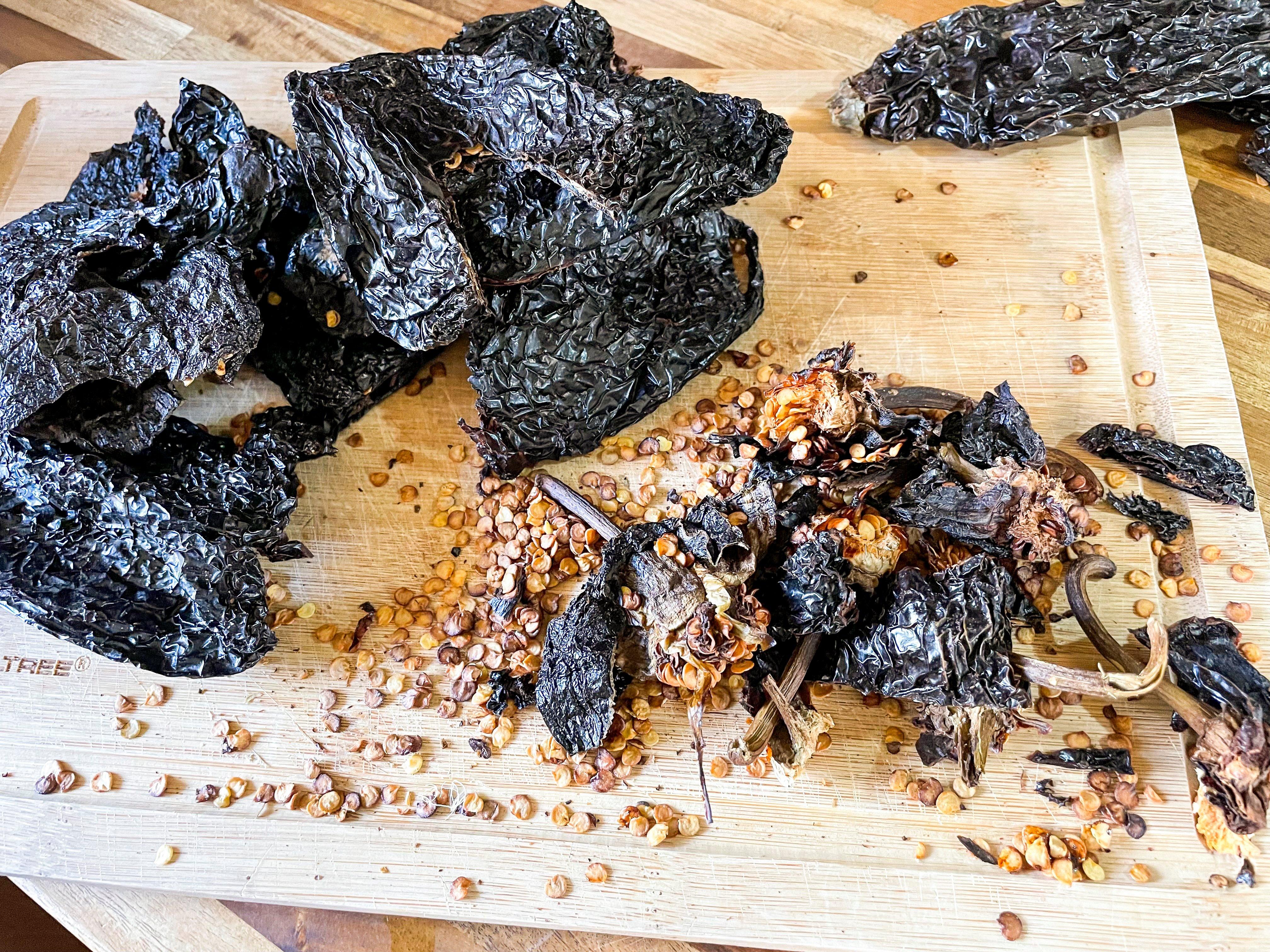 Remove the seeds and stems from the peppers.
Repeat with the pasilla and chile de arbol peppers.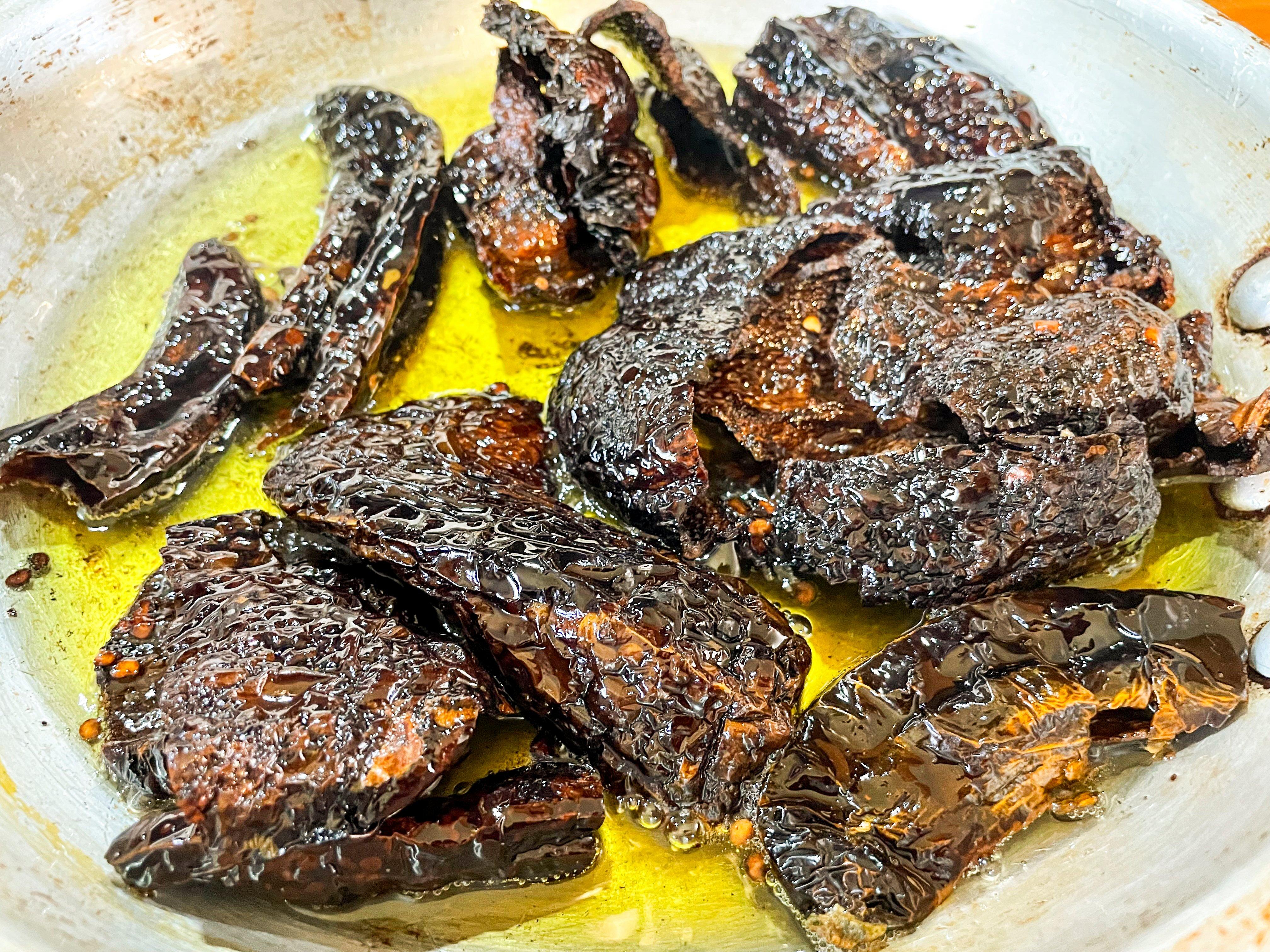 Fry the peppers in hot oil until they puff up, then remove and repeat with remaining peppers.
Add the peanuts, garlic, and sesame seeds to the remaining oil. Cook for 5 minutes, or until the garlic starts to crisp up and the sesame seeds turn golden brown. Return the peppers to the skillet. Remove from heat and allow to cool slightly.
Transfer the oil, peppers, and other ingredients to a food processor. Add the cider vinegar and honey. Season with salt and Mexican oregano (regular oregano will work). Process until the salsa is smooth, but with some crispy bits remaining for texture.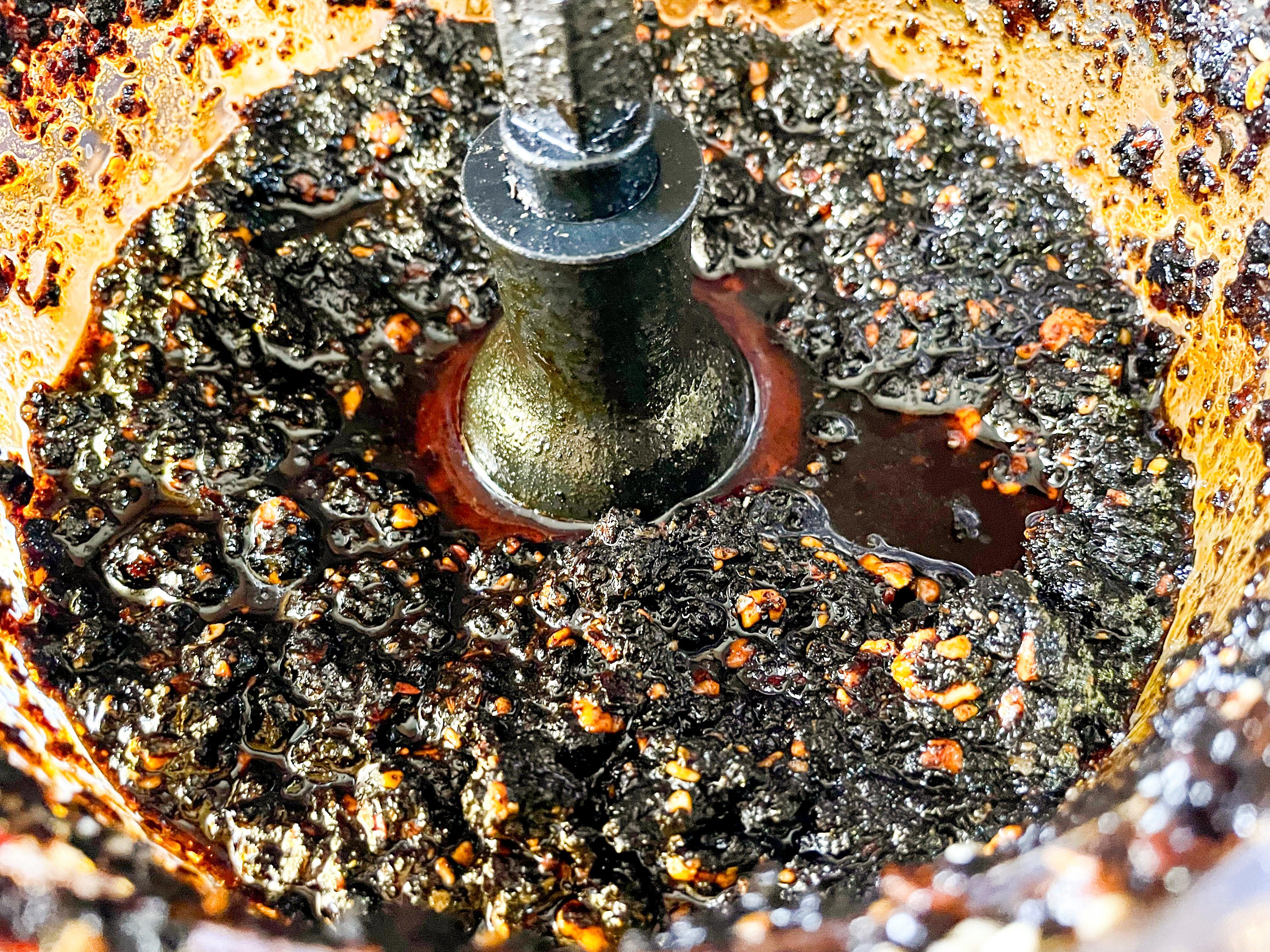 Combine the peppers, oil, and other ingredients in the food processor.
Spoon the salsa over grilled venison steaks, eggs, or whatever you like. Store leftovers in a jar, refrigerated, for up to two months.
Ingredients
Grilled venison or other wild game steaks, seasoned with salt, pepper, garlic powder, and ground cumin
2 cups peanut or vegetable oil
8 large dried ancho peppers, stems and seeds removed, chopped
6 dried pasilla peppers, seeds and stems removed, chopped
6 chile de arbol peppers, stems and seeds removed, chopped
¾ cup peanuts
6 garlic cloves, chopped
1 tablespoon sesame seeds
1 tablespoon apple cider vinegar
1 tablespoon honey
Salt to taste (about a teaspoon)
1 teaspoon Mexican oregano