Grilled Hawaiian-Style Dove Kebabs
While dove season is still on across much of the country, it often doesn't get the attention this time of year that it does in late summer and early fall when the speedsters are about the only game in town. That's a shame. Dove hunting later in the year means you don't have to deal with crowds on public fields, the ticks and mosquitoes have thinned out a bit, and you don't sweat a gallon over an afternoon hunt. Get out there if you get a free day and doves are in season where you live. You might find you enjoy these hunts later in the season just as much as or even more than those in the dog days of late summer.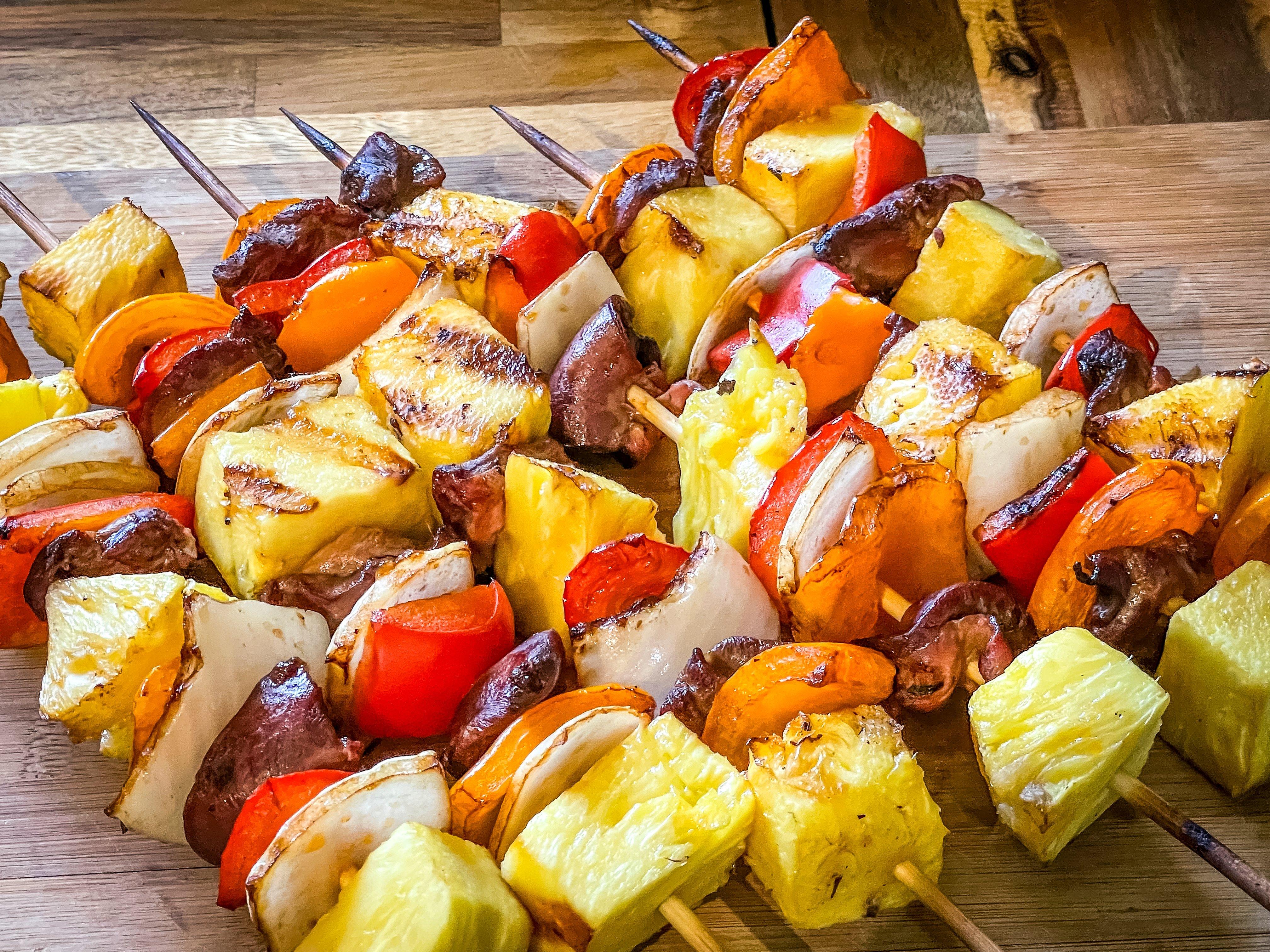 These easy kebabs are a great way to enjoy the last days of summer and some midseason dove hunts.
If you do get out, or if you happen to still have a mess or two of doves in the freezer from early season, then give these quick and easy grilled skewers a try. They are always a hit when we make them, both for family and for dinner guests. The dove breasts get marinated in a sweet and salty mix of pineapple juice, soy sauce, and other seasonings, then threaded onto wood or metal skewers with whatever you'd like to add. We chose pineapple chunks, bell peppers, and onions.
Grill until the dove is medium rare to medium. Overcooking can cause the meat to be chewy and take on a liver-y flavor. Once the peppers and onions are soft, the dove is probably done. I usually grill these at about 350 for 10-15 minutes.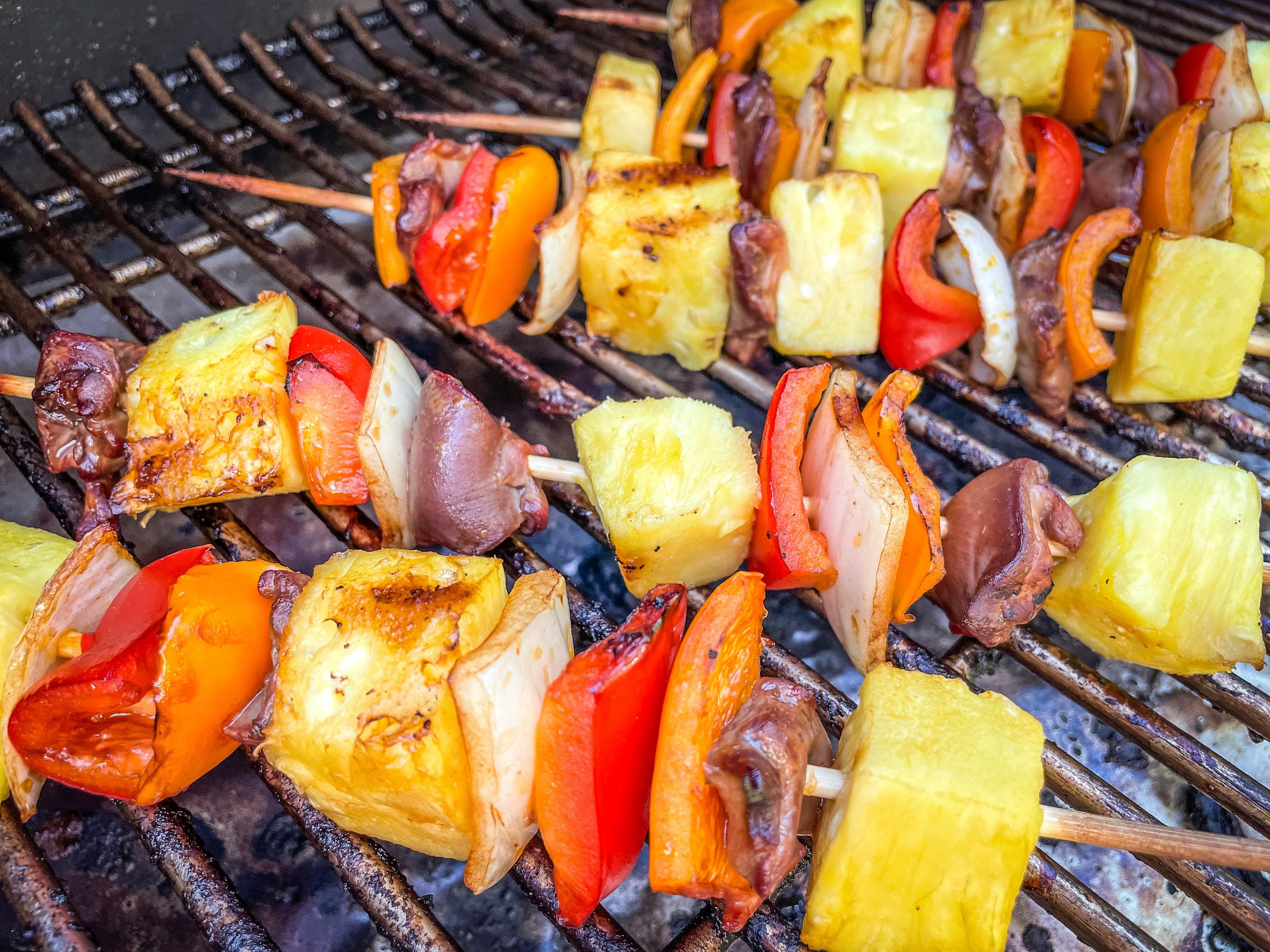 Grill until the peppers and onions are just cooked through so you don't overcook the dove breast.
Cut the onions and peppers into roughly 1-inch to 1 ½-inch pieces.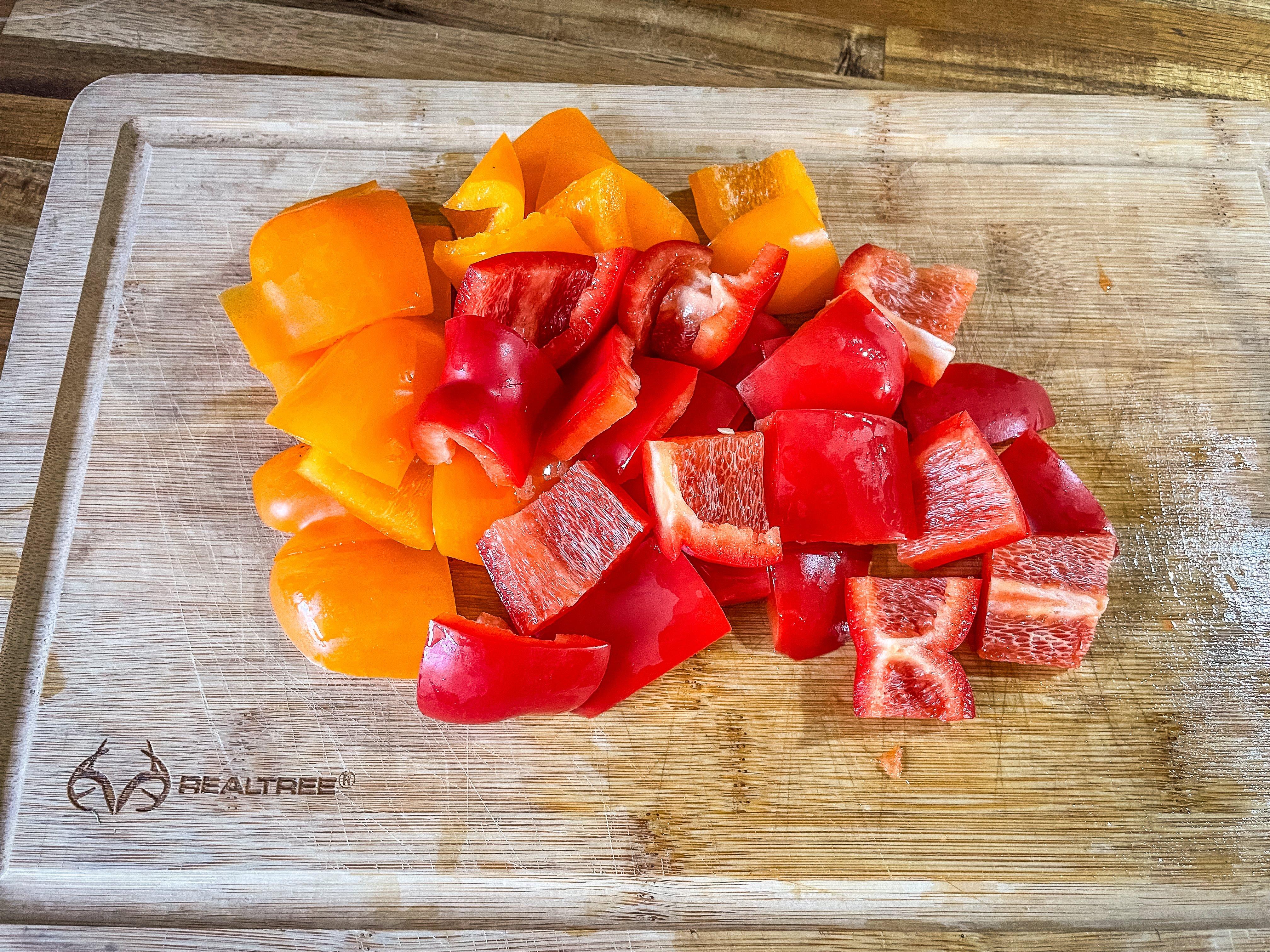 Chop the peppers and onions into similar-sized pieces for even cooking.
Fresh pineapple tastes better than canned, and you have more control over the size of the chunks.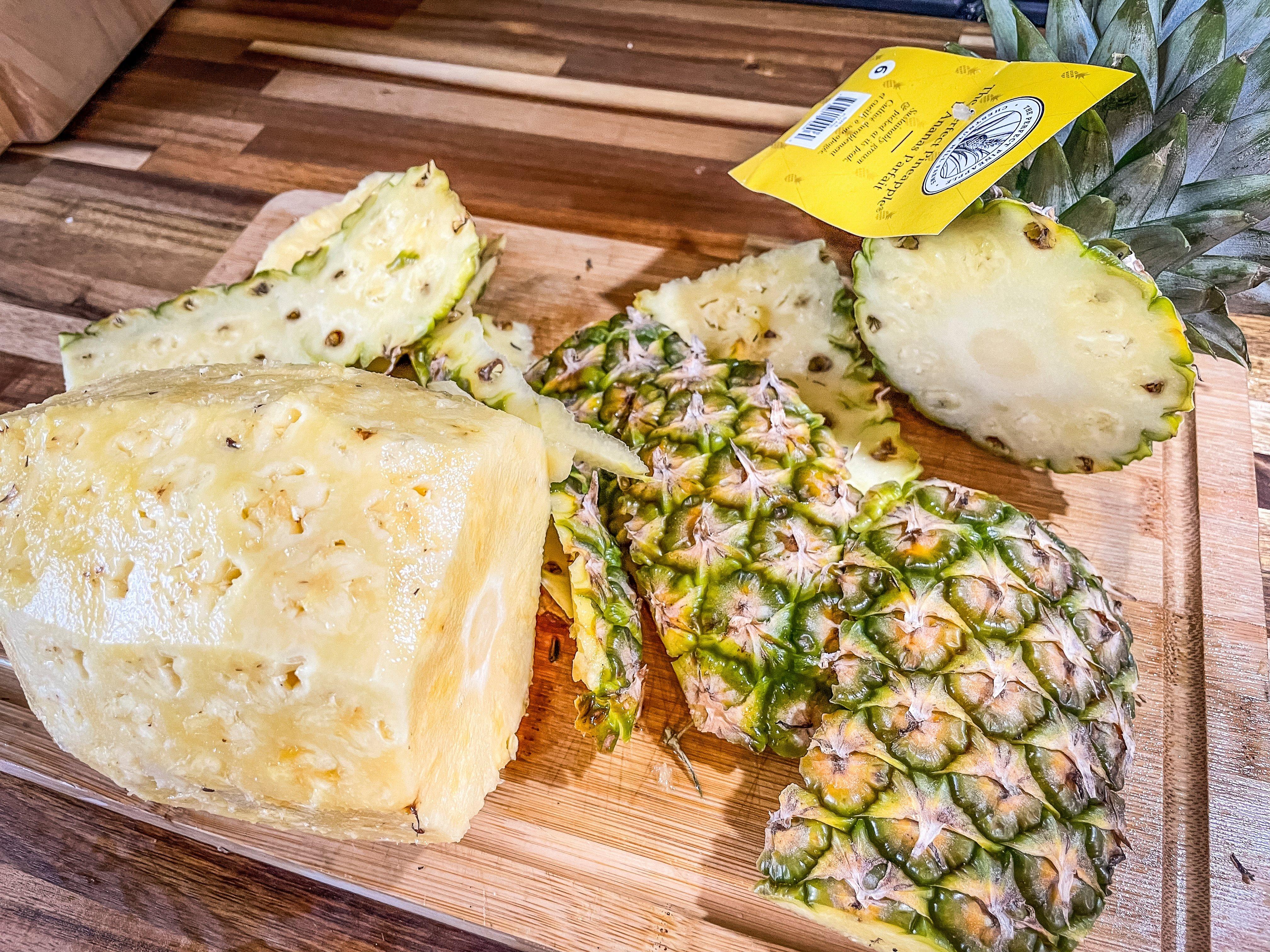 Using fresh pineapple adds flavor.
Place the boneless dove breast fillets, onion, and bell pepper in a 1-gallon zip-style plastic bag.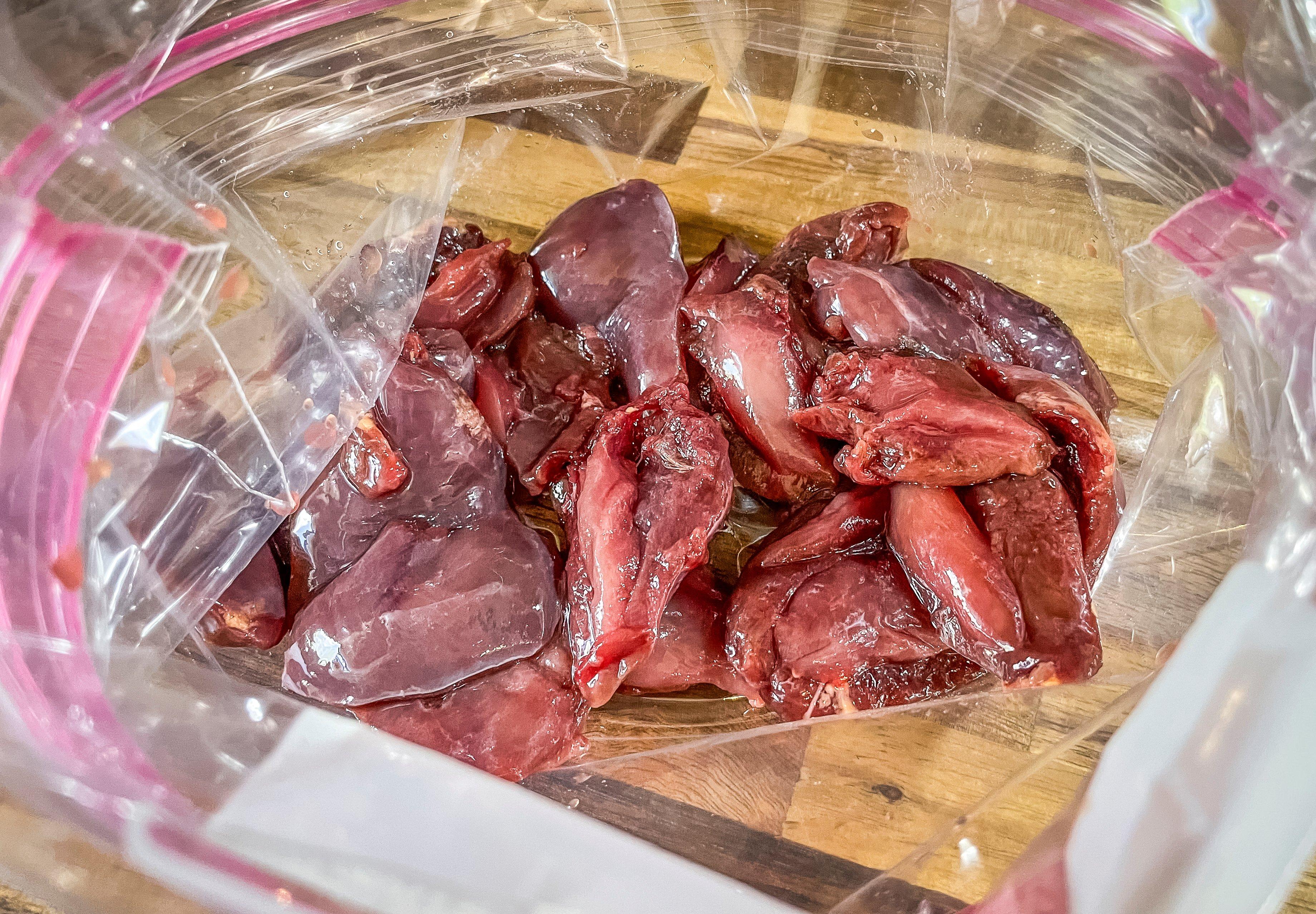 Marinate the ingredients in a zip-top bag for less mess.
Mix the marinade ingredients and stir well to combine. Pour the marinade into the bag and seal. Use your hands to gently work the bag around to make sure everything comes into contact with the marinade. Refrigerate for 30 minutes to 1 hour. Don't over marinate, or the acid in the pineapple juice will start to "cook" the dove breast, leaving it with a mushy texture.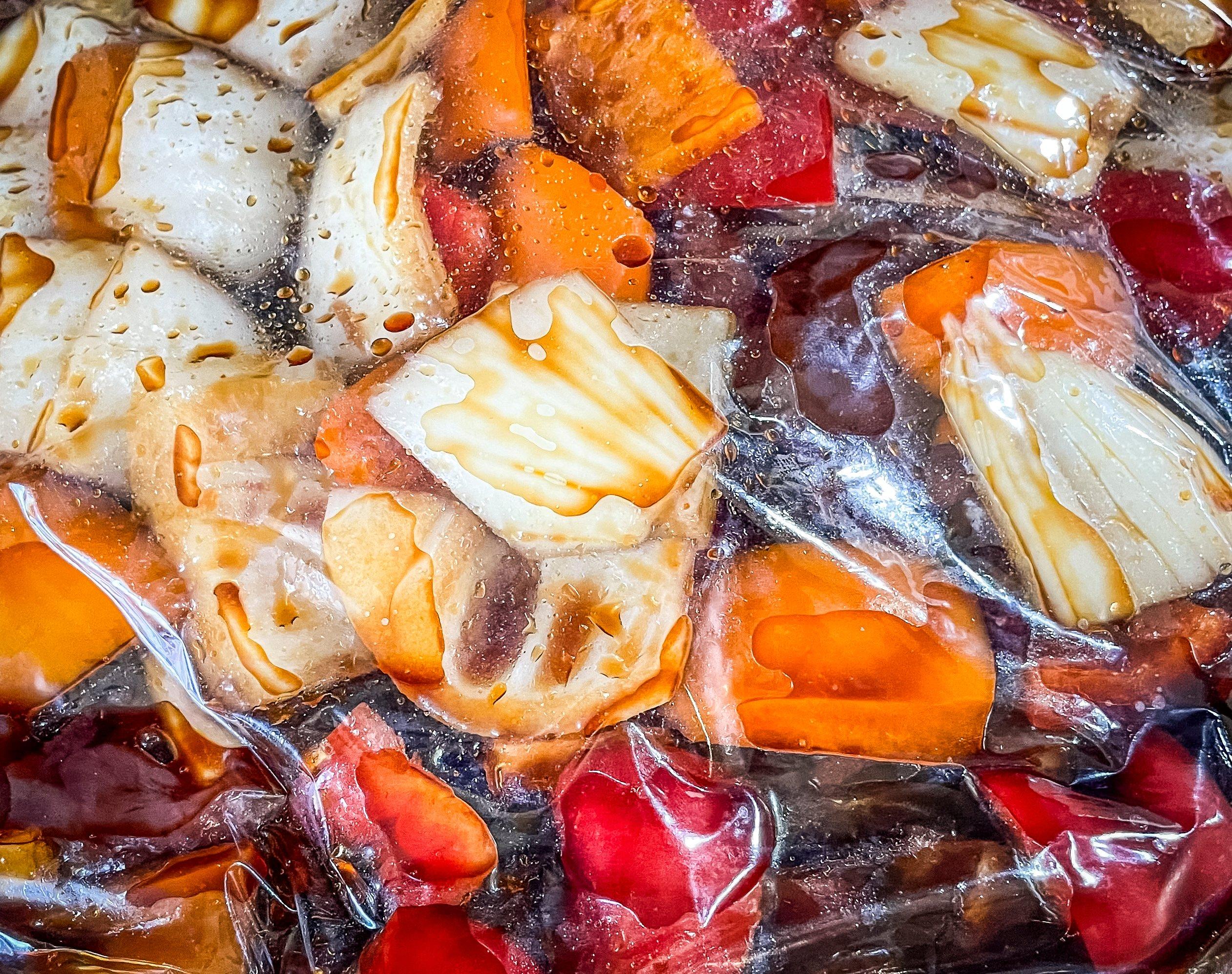 Don't marinate for too long because the meat will get mushy.
Pour off the marinade and assemble everything onto wooden or metal skewers. Alternate meat, pepper, onion, and the unmarinated pineapple chunks. Once all ingredients are on skewers, grill for 10-15 minutes, turning every few minutes to cook everything evenly.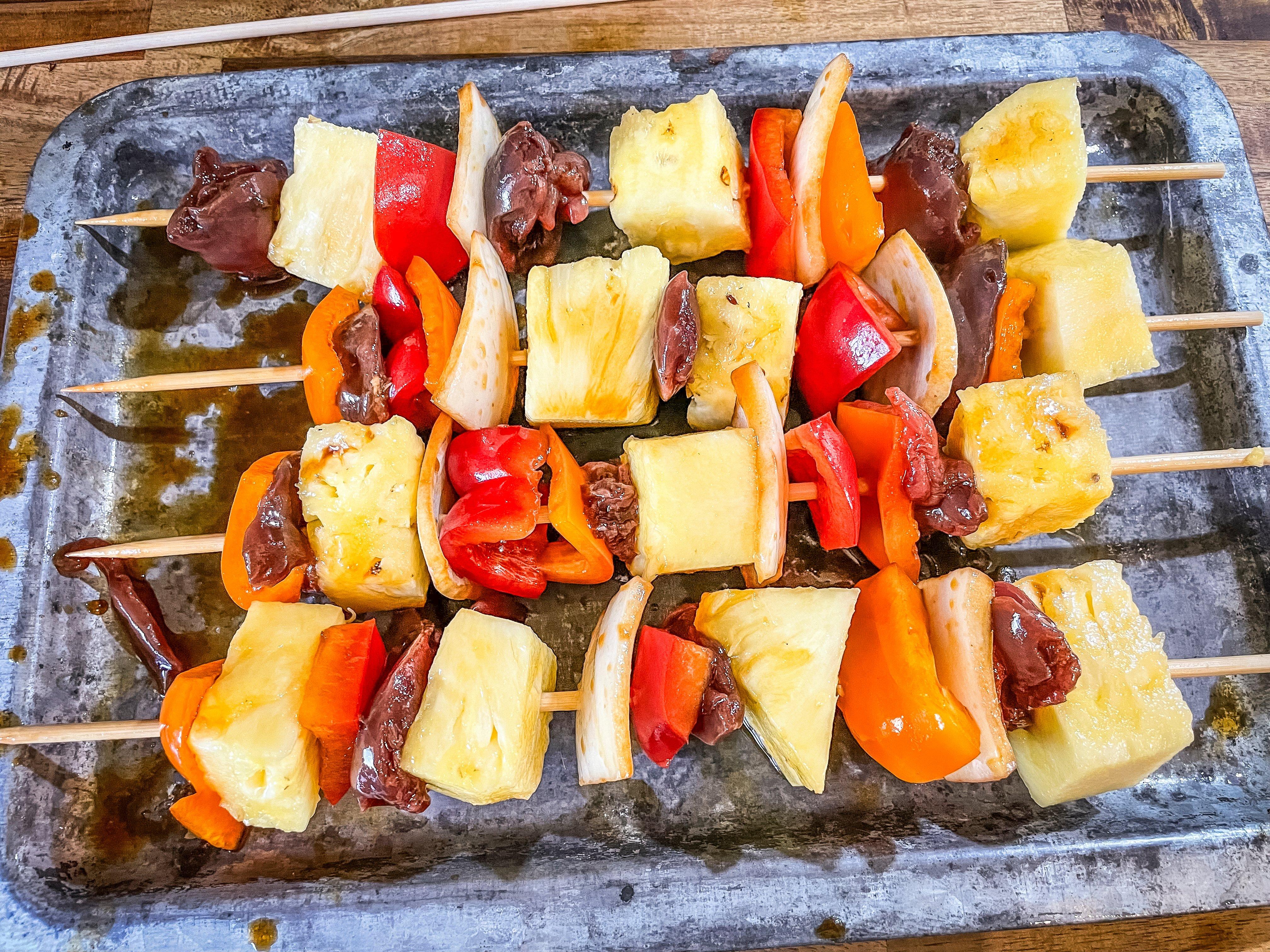 Alternate the ingredients on wooden or metal skewers.
I like to serve these kebabs over white rice for a full meal with very few dishes to clean up afterward.
Ingredients
Boneless breast meat fillets from 12-15 doves
2 bell peppers, cut into roughly 1 ½-inch squares
2 white or yellow onions, cut about the same size as the peppers
2 cups of pineapple, cut into roughly 1-inch cubes or a bit larger
MARINADE
1 cup pineapple juice
½ cup soy sauce
¼ cup honey
¼ cup ketchup
1 tablespoon rice vinegar
2 teaspoons sesame oil
2 large garlic cloves, minced
1 teaspoon grated fresh ginger