Grilled Whitetail Tenderloin with Garlic Cowboy Butter Steak Sauce
I'm not sure where this sauce got its name. I seriously doubt many cowboys had access to dijon mustard, lemons and fresh herbs along the trail. What I am sure of is that this is one of the tastiest steak sauces you can make.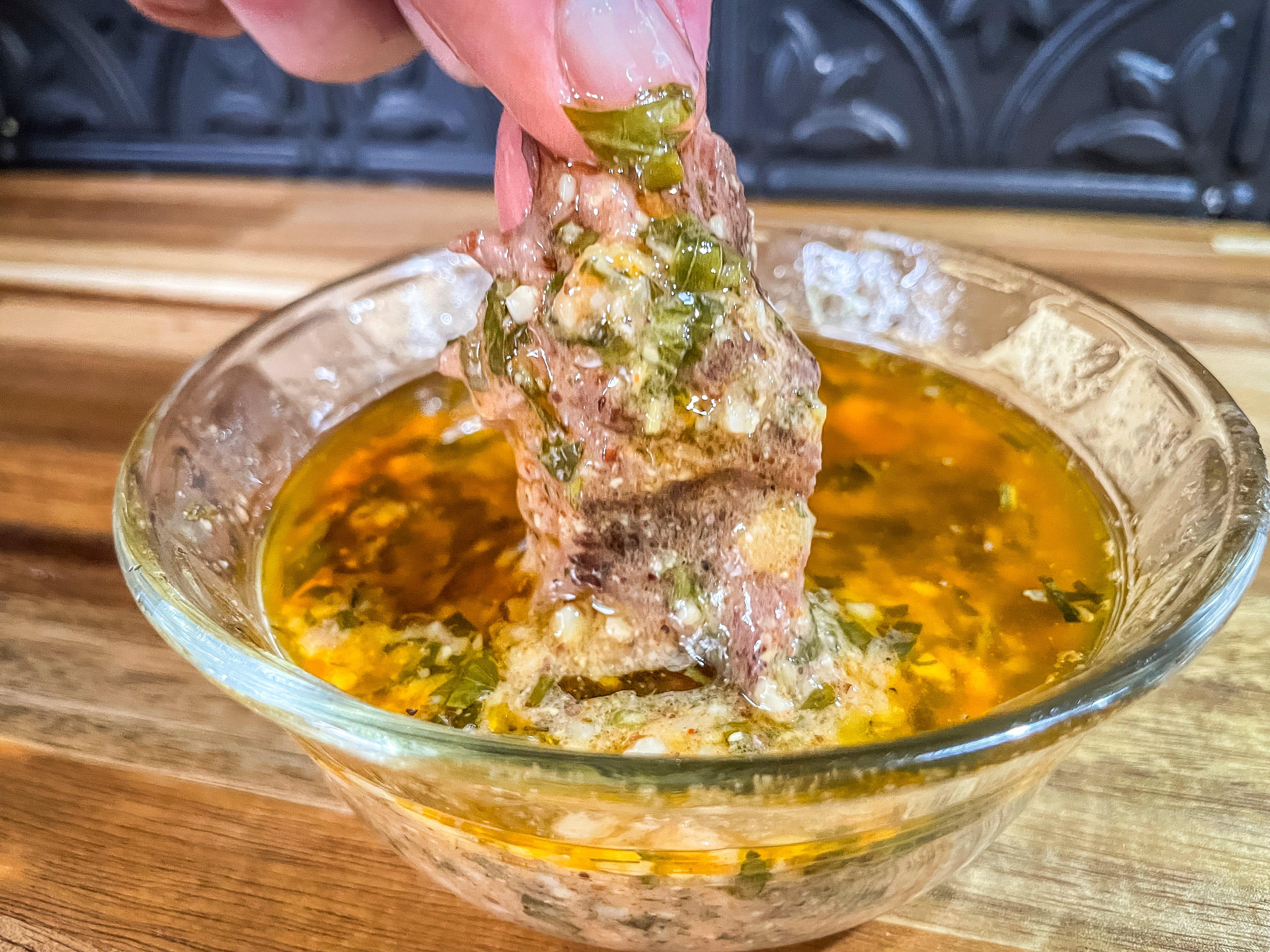 This garlicky, zesty sauce makes a perfect dip for any grilled meat.
It's perfect for grilled or pan seared venison of any type. For this recipe, we used whitetail tenderloins grilled to medium-rare.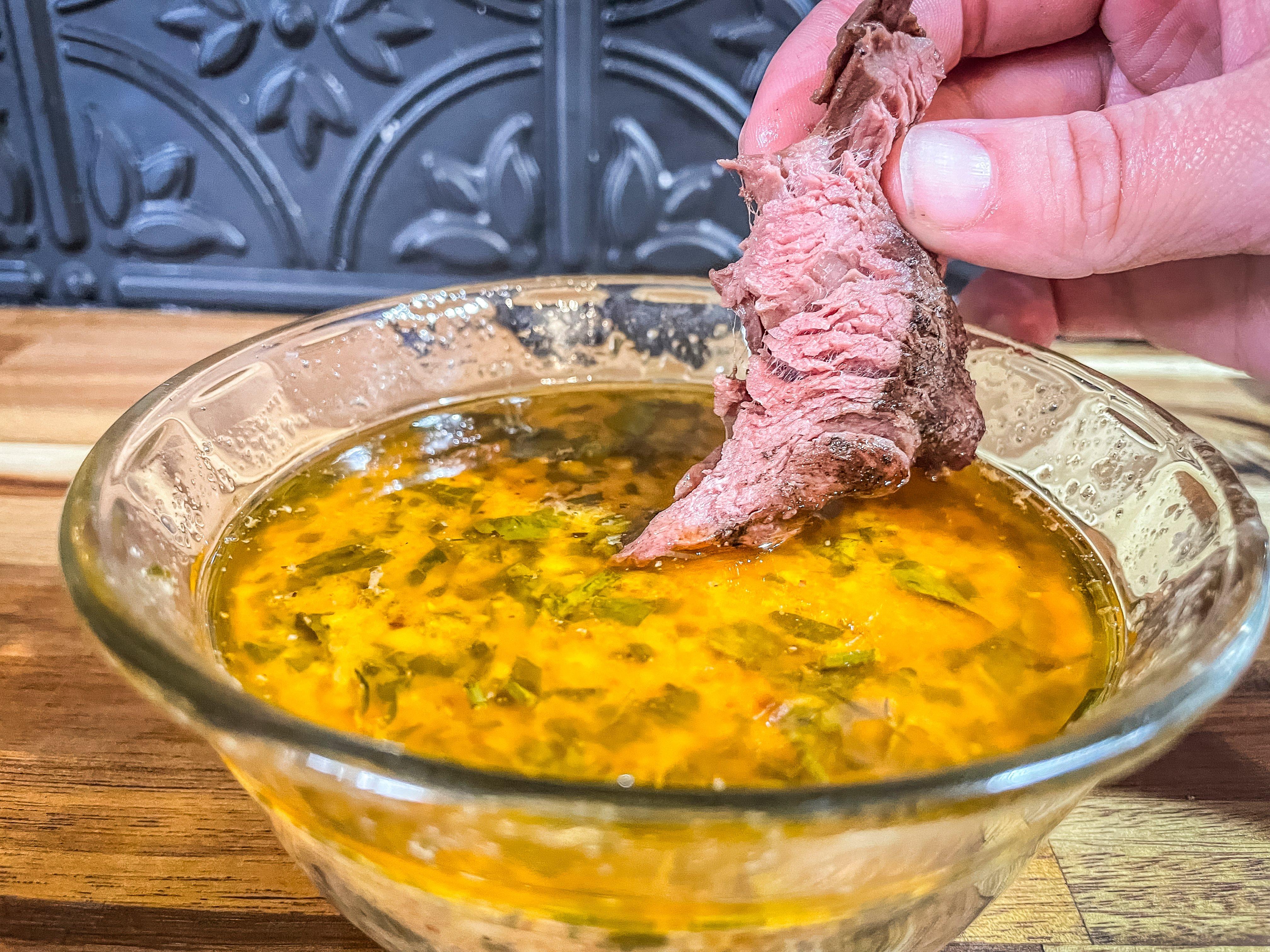 This sauce works with any grilled wild game like this medium-rare whitetail backstrap.
You can mix this sauce on the stove top, or just place a cast iron pot directly on your grill and make it up while you grill the venison.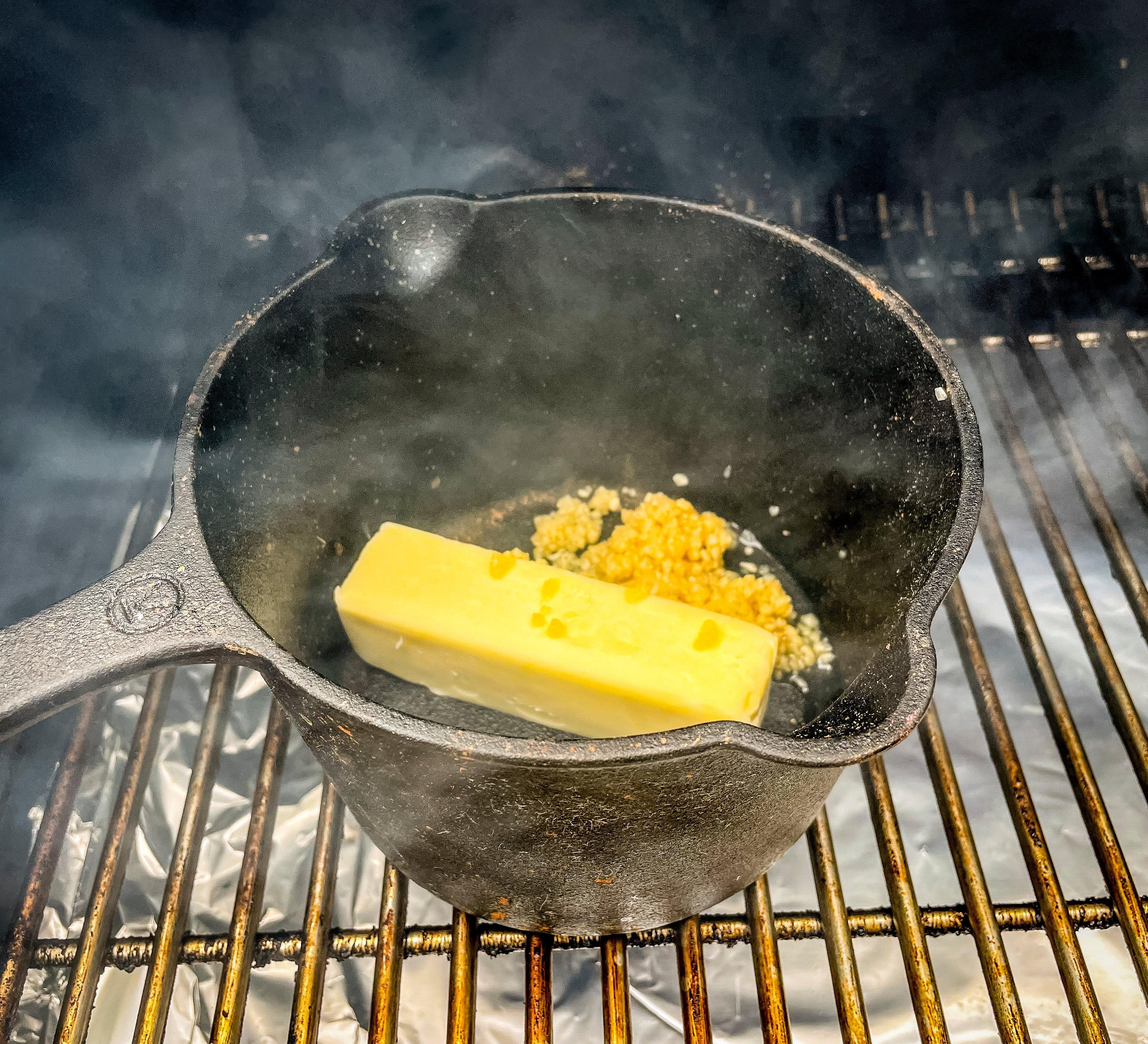 Making the sauce on the grill adds a smoky flavor.
Doing it this way adds a nice bit of smoky flavor to the finished product.
You can drizzle the sliced venison with the sauce just before serving, or pour a little in a bowl for each dinner guest and let everyone dip their meat as they go.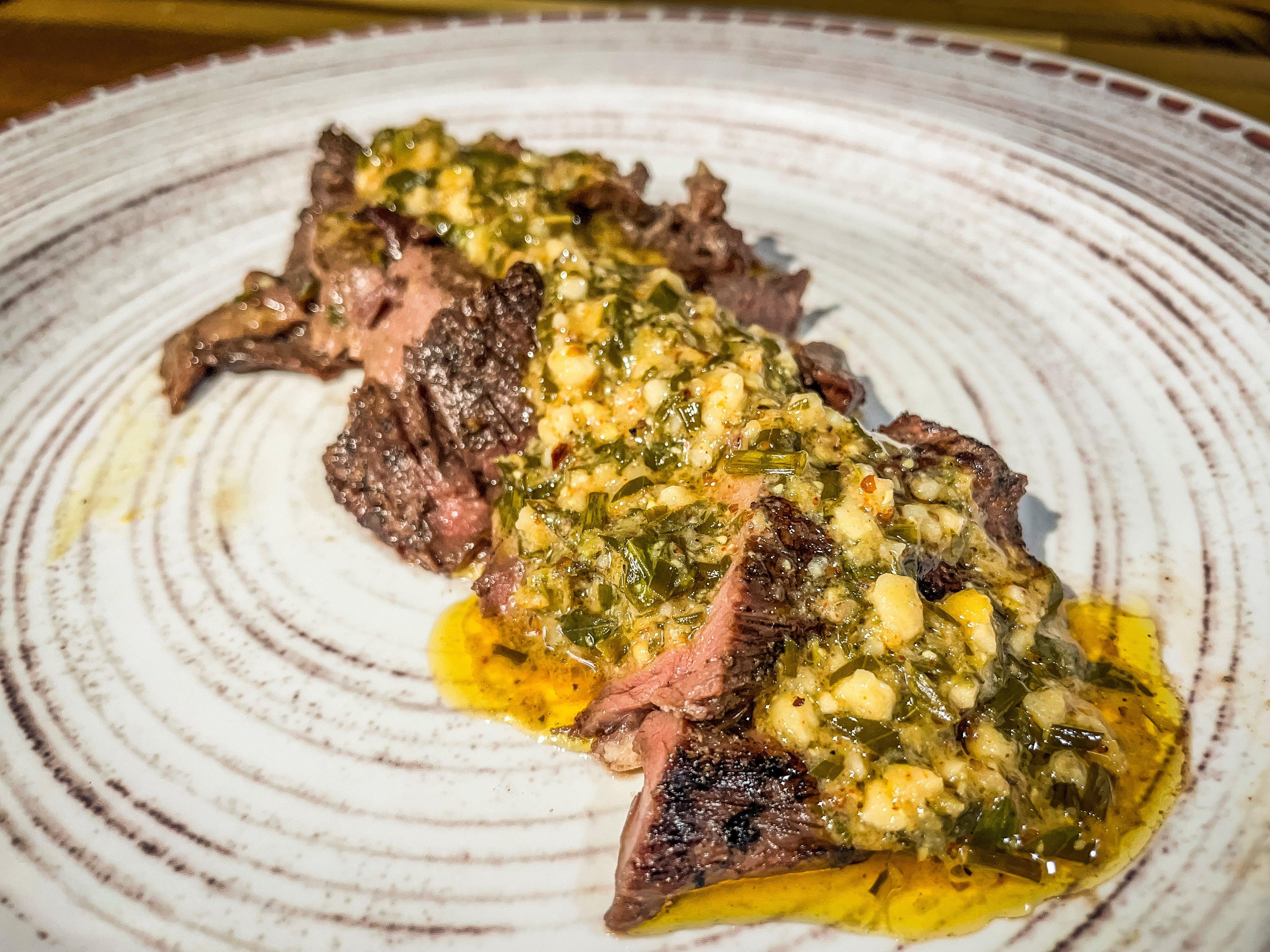 Dip the backstrap into the sauce or drizzle it over just before serving.
Add the garlic and the butter in a sauce pan on the stove top or in a cast iron pot directly on the grill. Once the butter has melted and the garlic has softened, add the zest and juice from a lemon.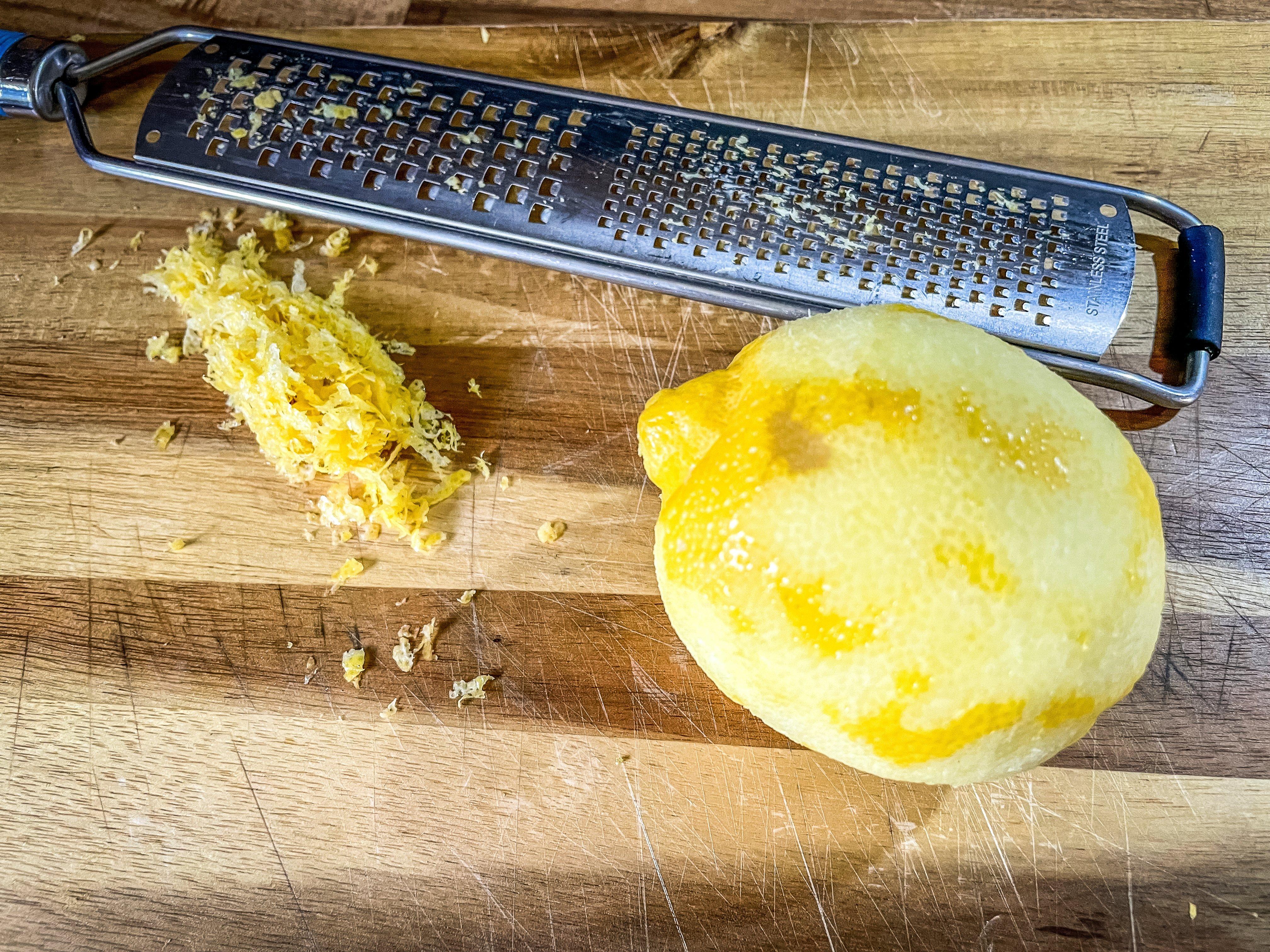 Zest the outer part of the lemon without getting any of the white portion underneath.
When zesting the lemon, try to get the yellow outer portion only, too much of the white portion underneath the outer layer makes the sauce bitter.
Once you have added the lemon to the garlic butter, add the remaining sauce ingredients.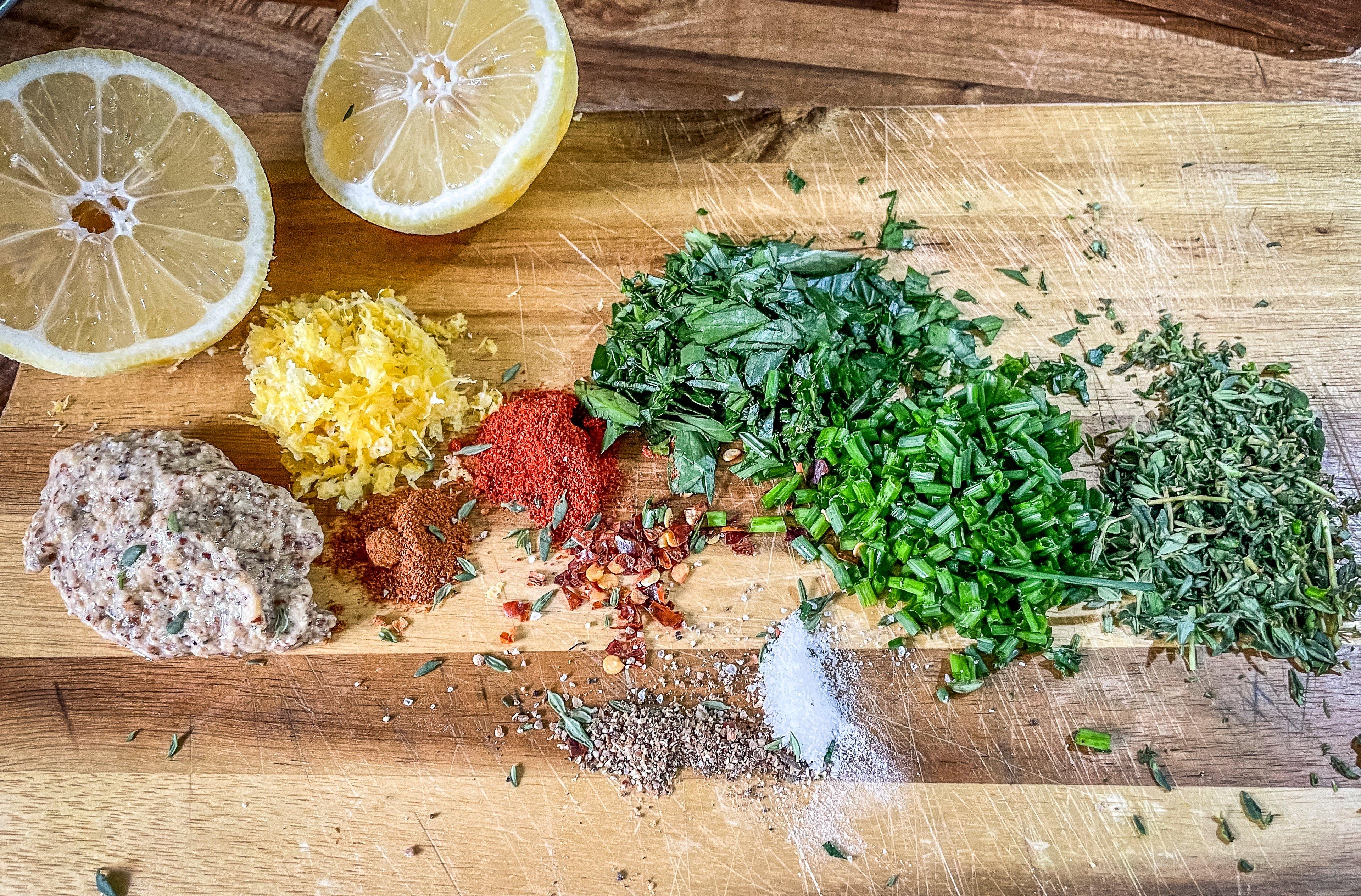 Add the lemon juice and the remaining ingredients to the melted garlic butter and stir well to combine.
Stir well to combine. Hold warm while the meat grills to your desired doneness. Rest the meat for a few minutes before slicing. Serve the tenderloin drizzled with the sauce or serve the sauce in a bowl for dipping.
Ingredients
2 whitetail tenderloins seasoned with a teaspoon each of salt, pepper, garlic powder and cumin
Sauce
8 tablespoons butter, melted
Juice and zest of a lemon
4 cloves garlic, minced
1 tablespoon Dijon mustard
Pinch of cayenne pepper
1/4 teaspoons smoked paprika
2 tablespoons fresh parsley, chopped
2 tablespoons freshly chives, chopped
1 tablespoon Worcestershire sauce
2 teaspoons fresh thyme, chopped
1/4  teaspoon crushed red pepper flakes
Salt and freshly ground black pepper