Honey Ginger Soy Grilled Backstrap
Grilled venison backstrap doesn't need a lot of help in the flavor department, but even really good recipes and cooking methods can get stale if it they are all you ever try. A good marinade adds flavor to the finished dish but accentuates and doesn't cover the flavor the meat.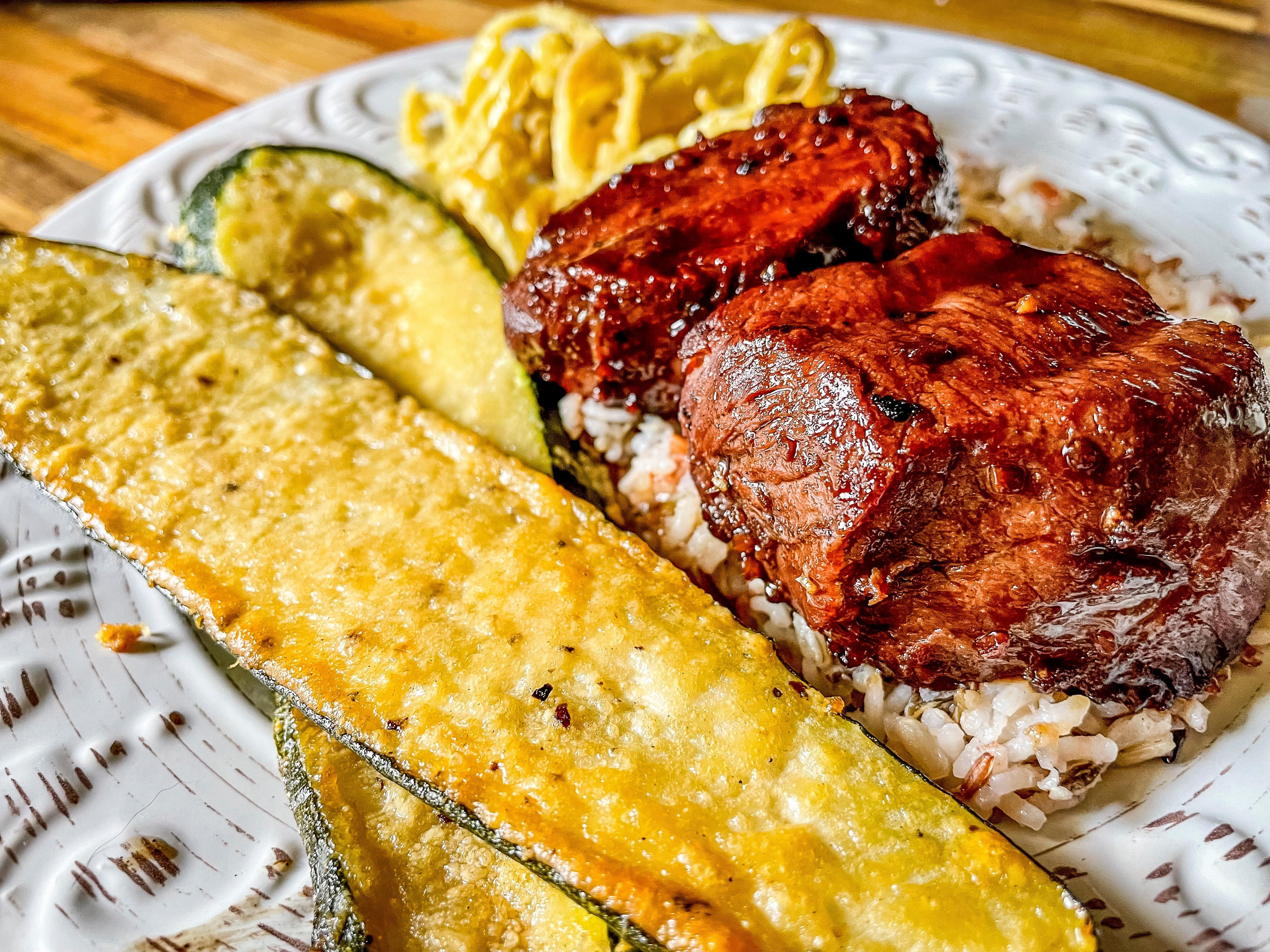 Pair the marinated and grilled backstrap with fresh garden vegetables and rice for a perfect summer meal.
This Asian inspired blend is a great addition to any wild game steak. We love to serve it up with rice and grilled vegetables straight out of the garden this time of year. Marinate the steaks in the refrigerator for between 4 and 8 hours. I like to use a 1-gallon zip-style plastic bag to hold it all. Give the bag a squeeze and turn every hour or so to make sure every surface of the meat gets plenty of flavor.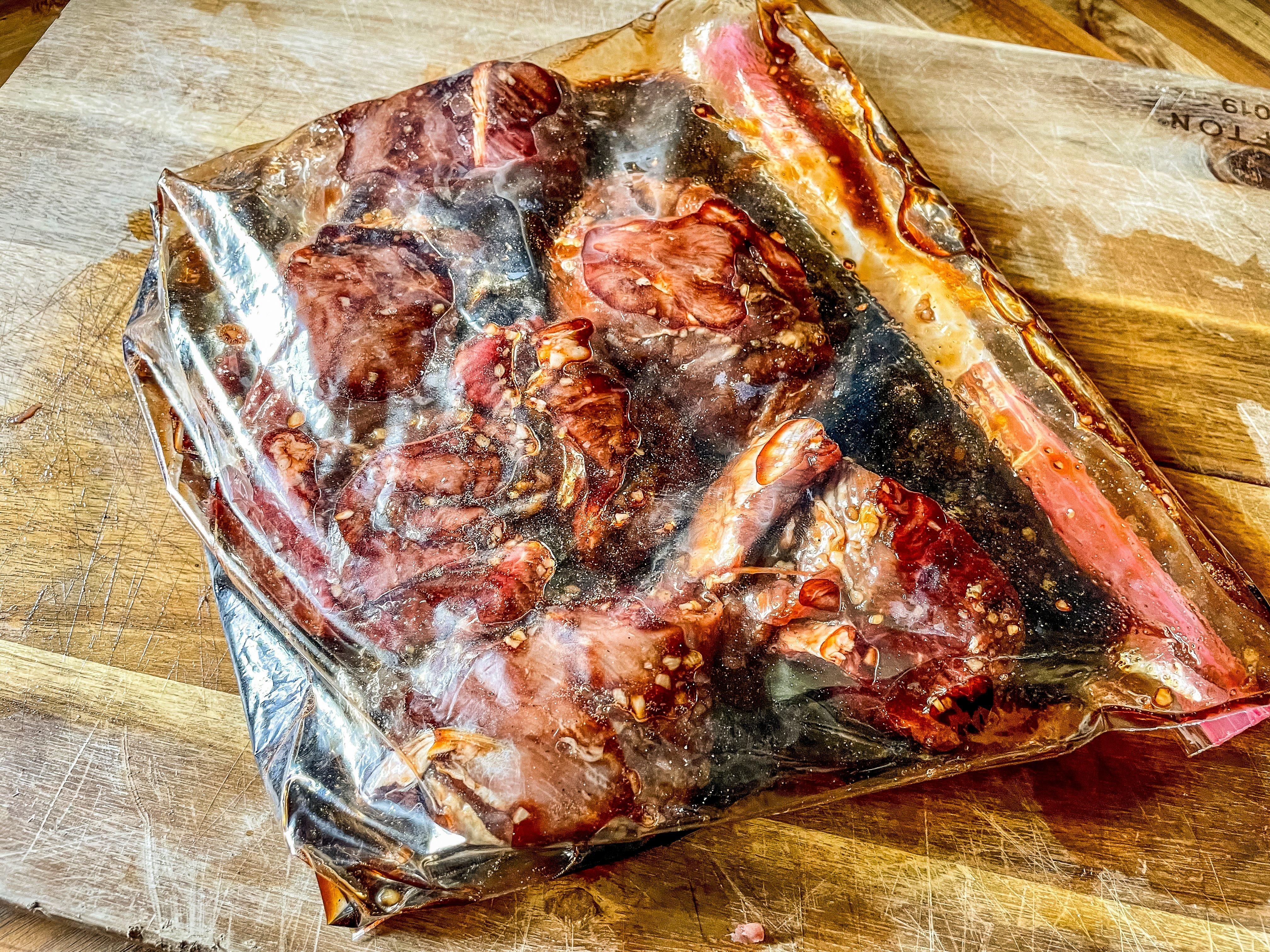 Zip-style plastic bags are a great container for marinating meats.
Slice the backstrap into 1 inch thick medallions.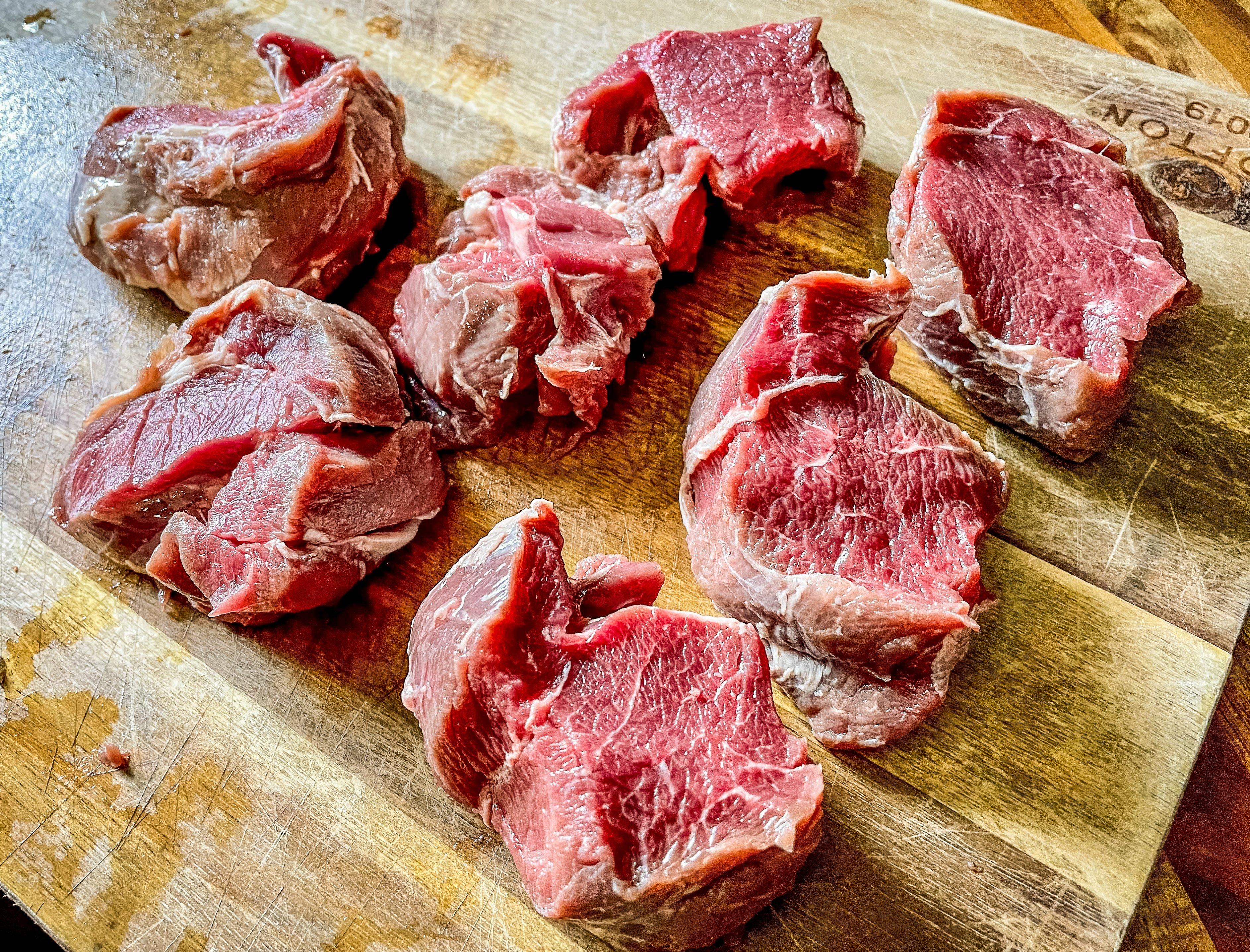 Trim away fat and connective tissue before slicing the backstrap into steaks.
After the backstrap has marinated, remove the steaks. Pour remaining marinade into a sauce pan and heat to a boil.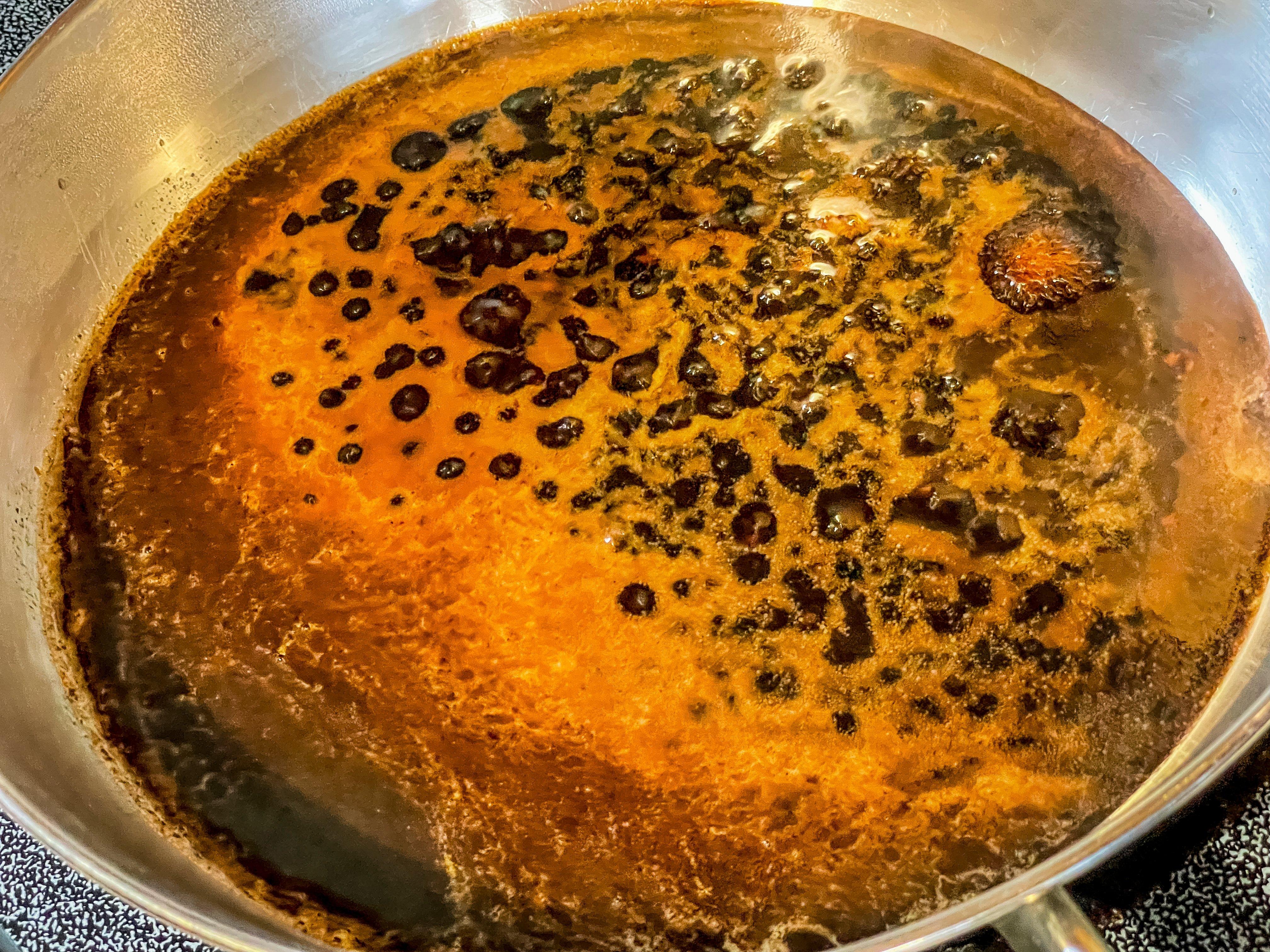 Used marinades can be safely used as a sauce if boiled at least 5 minutes.
Reduce heat to a simmer and stir often. Cook at least 5 minutes for food safety and until the sauce has thickened into a thin syrup.
While the sauce cooks, grill the marinated backstrap steaks to your liking. Once the steaks are nearly done, brush both sides with thickened sauce.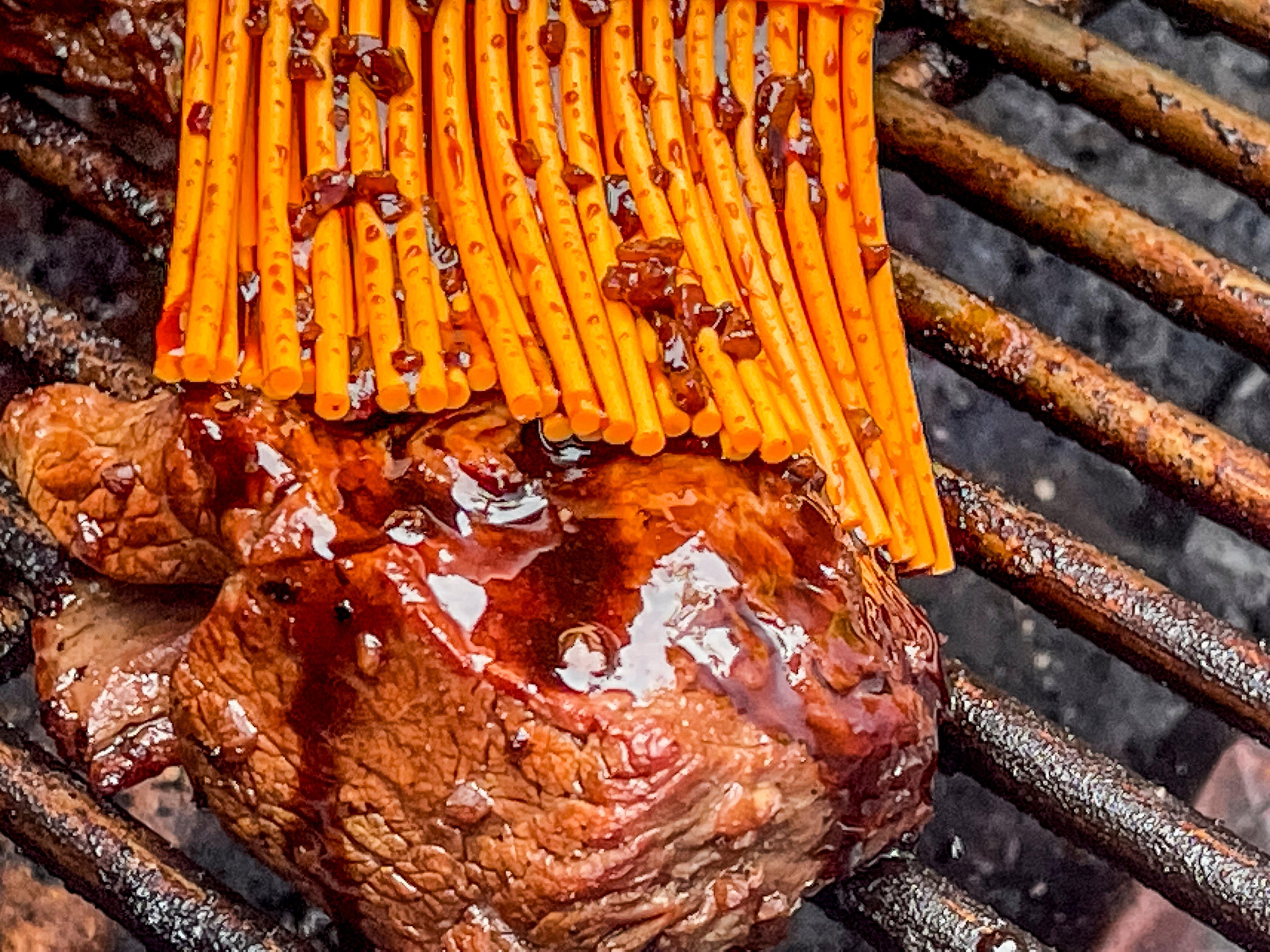 Brush on the sauce as the steaks grill.
Serve with rice and grilled vegetables.
Ingredients
1-2 pounds venison backstrap, cut into 1 inch medallions
3 tablespoons olive oil
½ cup soy sauce
¼ cup honey
2 cloves garlic, minced
2 tablespoons apple cider vinegar
2 teaspoons fresh ginger, grated
½ teaspoon onion powder
½ teaspoon black pepper