Summer Grilled Wild Turkey Caprese Kabobs
The best thing about summer is that every turn of the clock means we are that much closer to deer season. That said, summer gardens are cranking out a ton of produce this time of year. A classic summer dish that we love is a simple caprese salad of sliced vine-ripened tomatoes, fresh mozzarella cheese, and flavorful basil leaves — all drizzled with balsamic vinegar.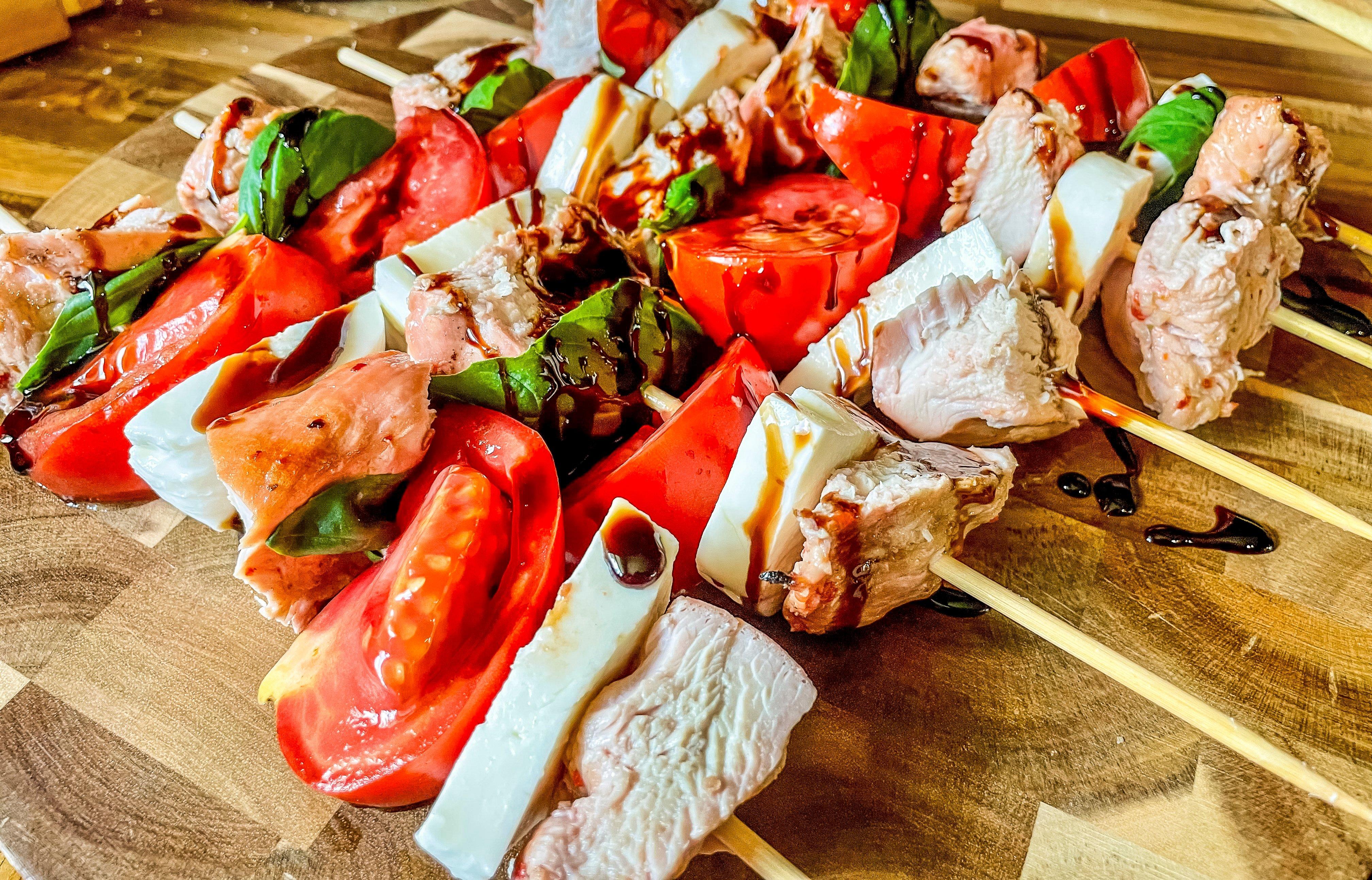 Summer Grilled Wild Turkey Caprese Kabobs
We turn that simple side dish into a full meal with the addition of grilled marinated wild turkey breast. Simply alternate warm grilled turkey bites on a skewer with cheese, marinated tomatoes and basil.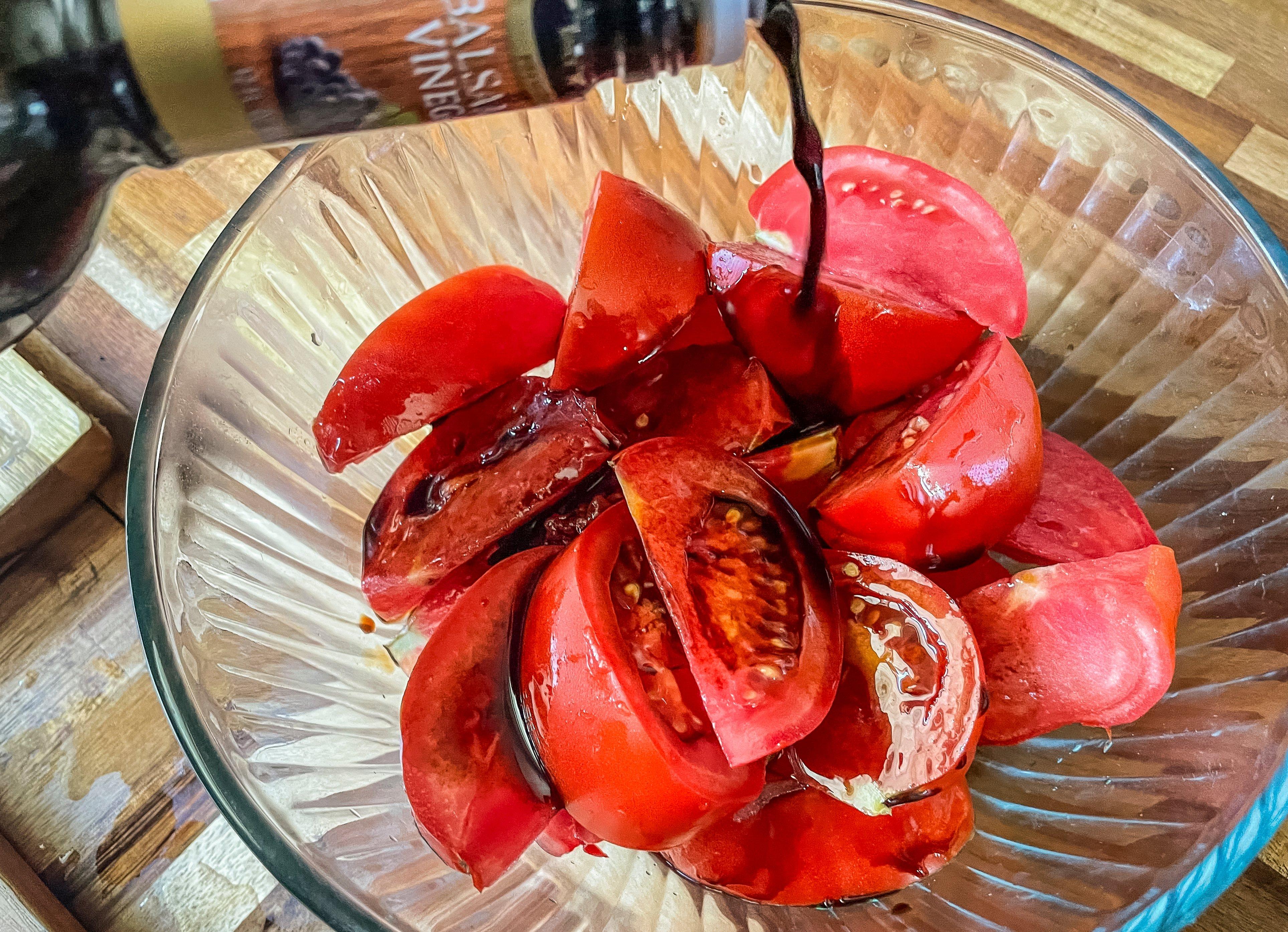 Marinate vine-ripened tomatoes with balsamic vinegar.
For the turkey, we cut the breast into strips.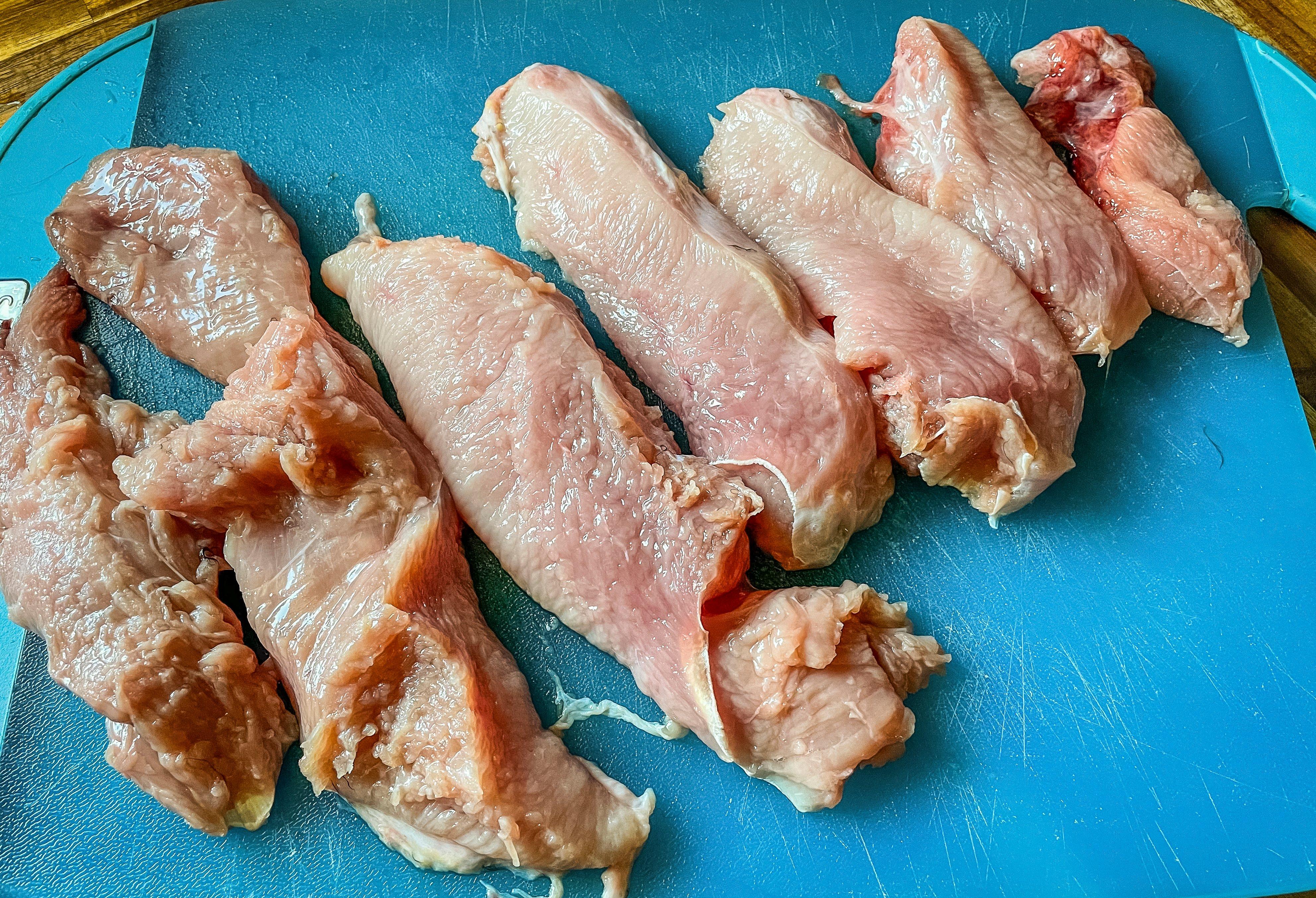 Trim the fat and connective tissue before slicing the breast meat into strips.
Marinate it in zesty Italian dressing for 4-8 hours, refrigerated.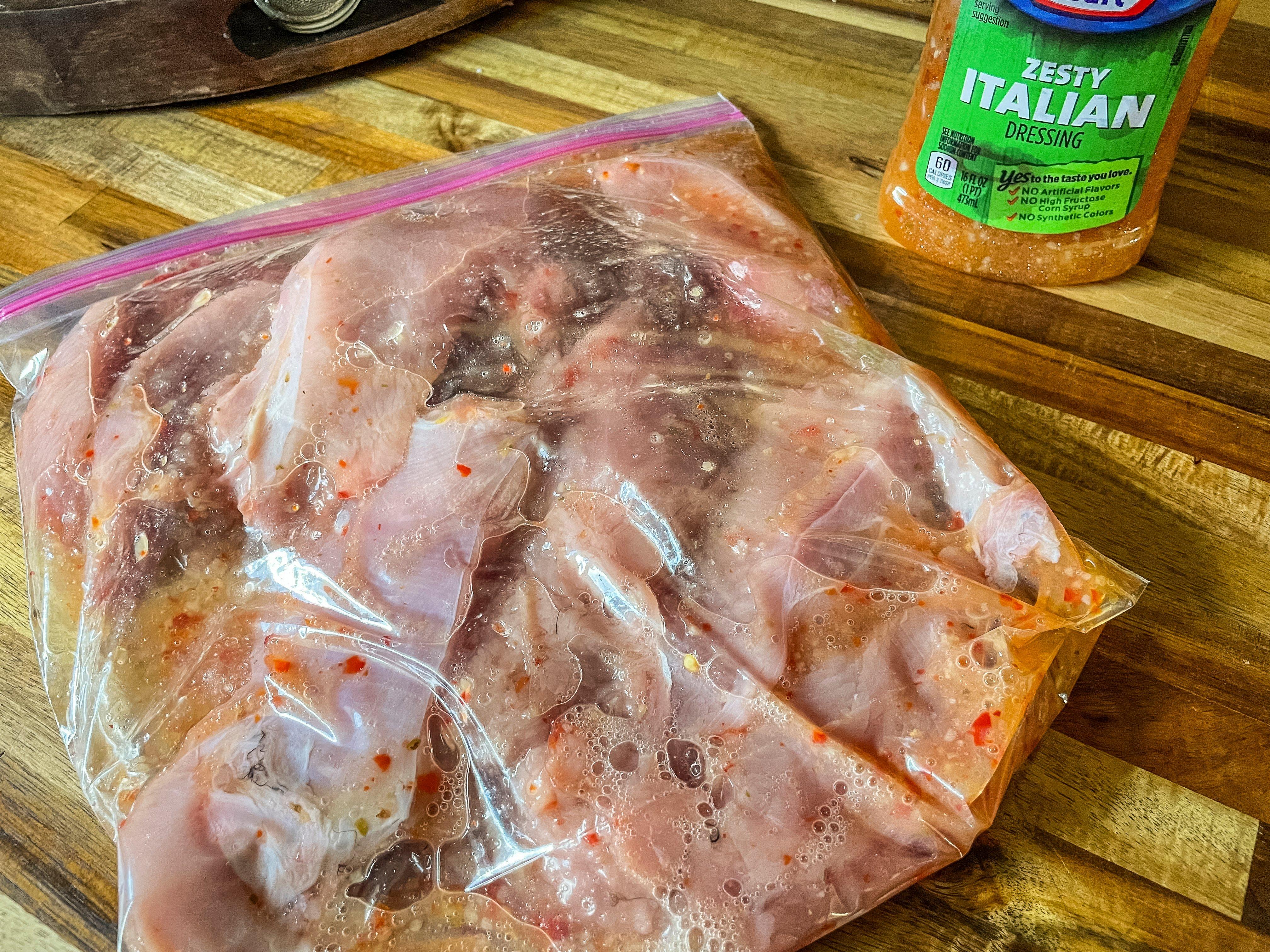 Choose your favorite Italian dressing for the turkey marinade.
Season the turkey with salt, pepper, and garlic powder to taste, then grill it over medium-high heat for about 10-15 minutes per side or until it hits around 145-150 degrees internal temperature. Let the turkey rest for a few minutes, then slice it into large bite-sized pieces.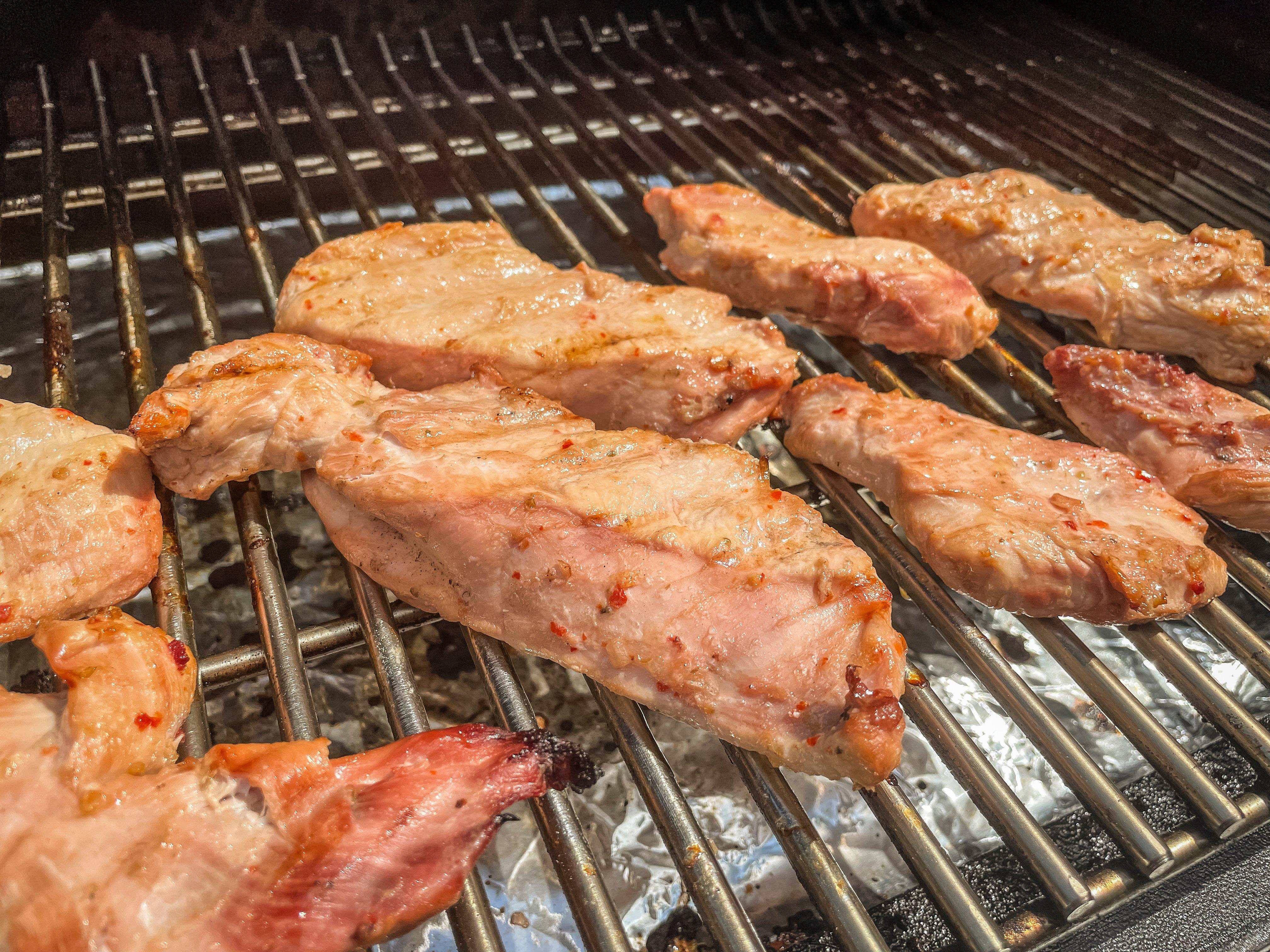 Grill the turkey breast strips until they reach 145 to 150 degrees internal temperature.
Before grilling the turkey, cut the tomatoes into wedges and marinate in balsamic vinegar. Slice the whole milk fresh mozzarella into bite-sized chunks and pick a few handfuls of basil from the stalk.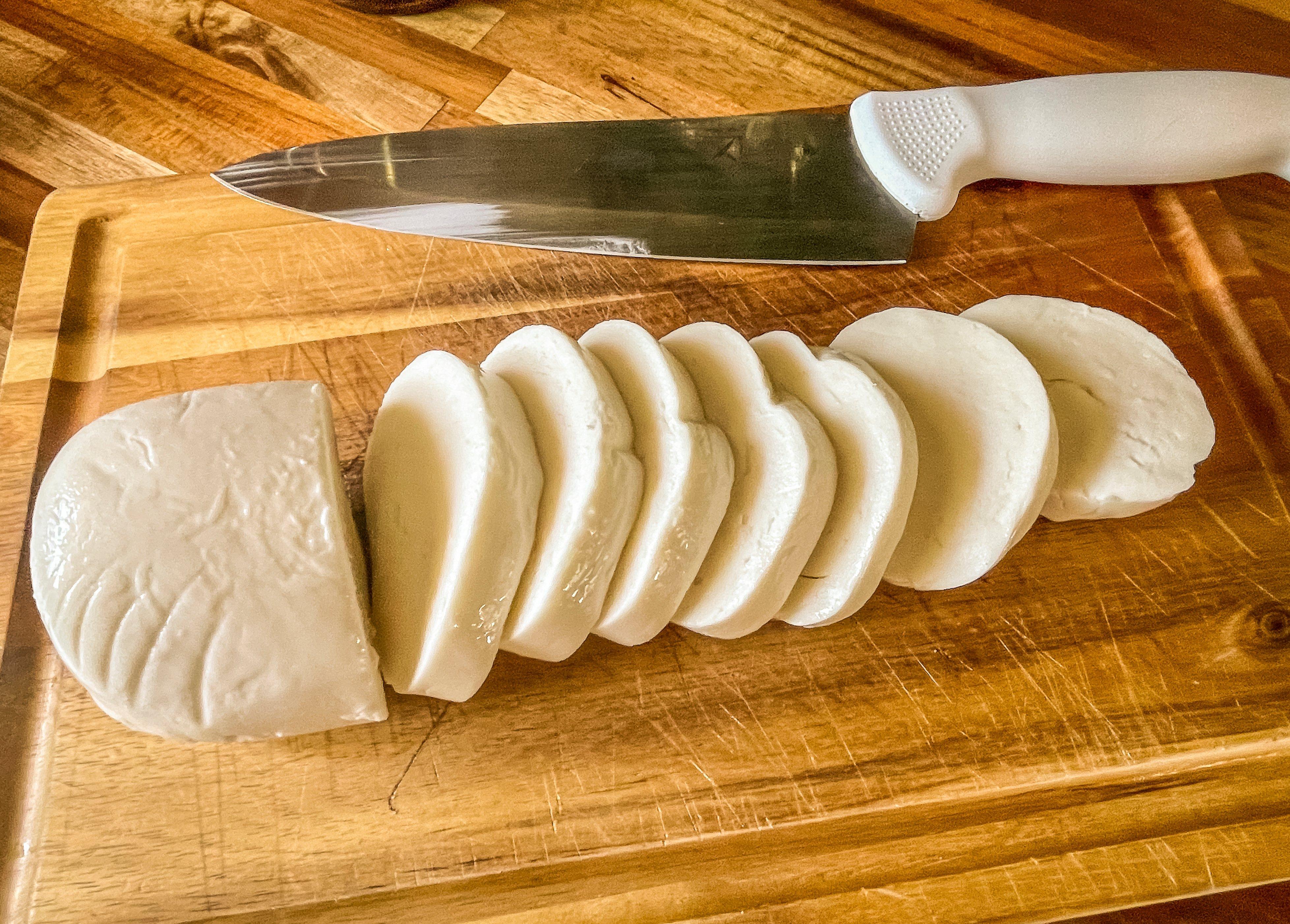 Slice the cheese into large bite sized pieces.
To make the balsamic reduction, pour a cup of balsamic vinegar in a pan and bring it to a boil. Reduce the heat to medium and continue boiling, stirring occasionally, until the vinegar has reduced by half and thickened into a syrup. Cool the sauce and add it to a squeeze bottle. Refrigerate for up to two weeks.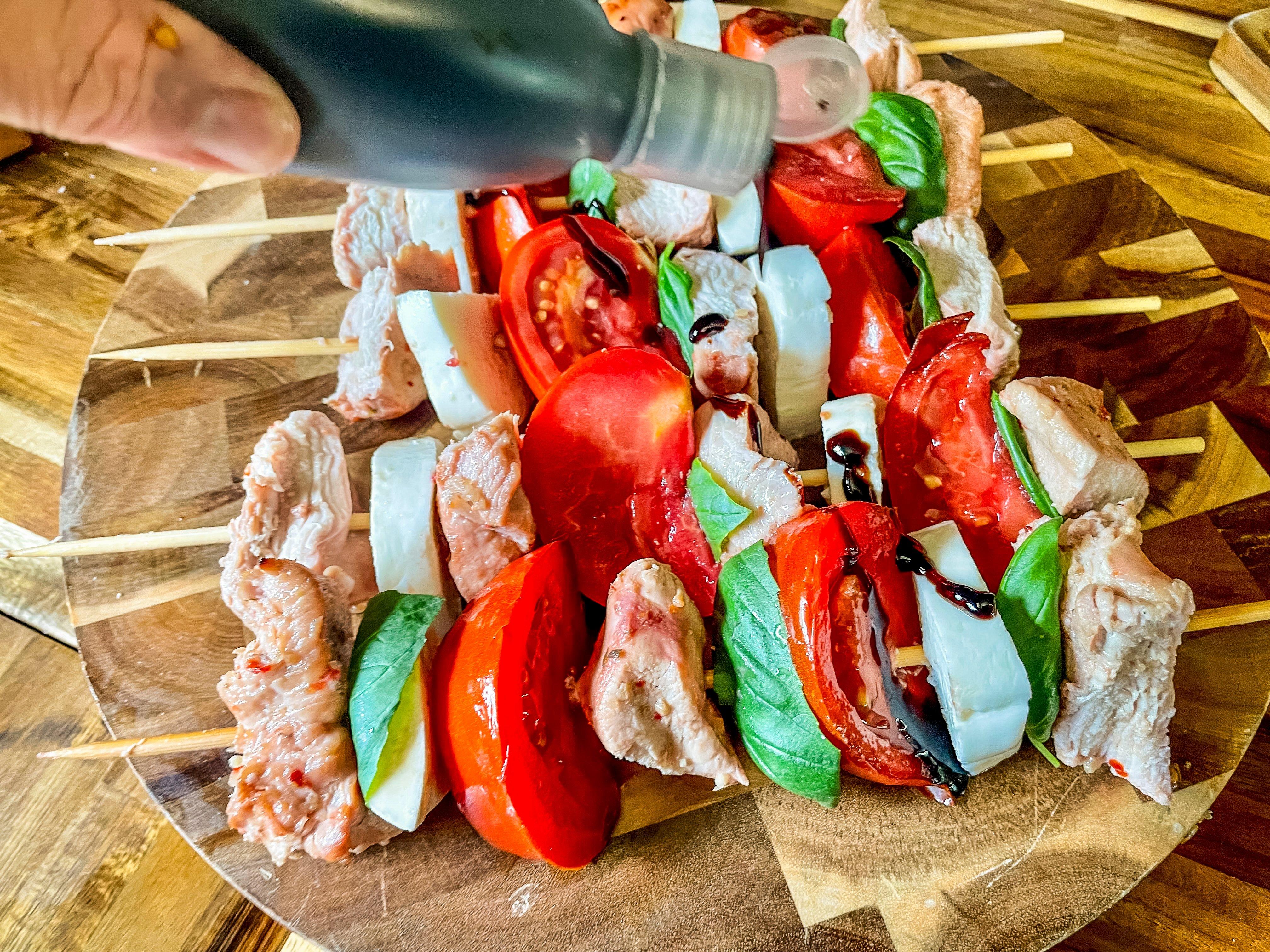 Assemble the skewers, then drizzle with balsamic glaze before serving.
To assemble the skewers, alternate cooked turkey, basil, marinated tomato, and sliced mozzarella. Once the skewers are filled, drizzle the balsamic reduction over the top.
Ingredients
1 side of a wild turkey breast, sliced into thick strips
1 bottle of zesty Italian dressing
Salt, pepper, and garlic powder
2 cups balsamic vinegar, divided
2-3 vine-ripened tomatoes, wedged
1 cup fresh basil leaves
1 pound fresh whole milk mozzarella cheese, sliced into bite-sized pieces