I love a good bowl of ramen. Spring around here means crappie and white bass are plentiful, and both fish find their ways onto our dinner table on a regular basis. For this one, we added crappie to a simple ramen recipe.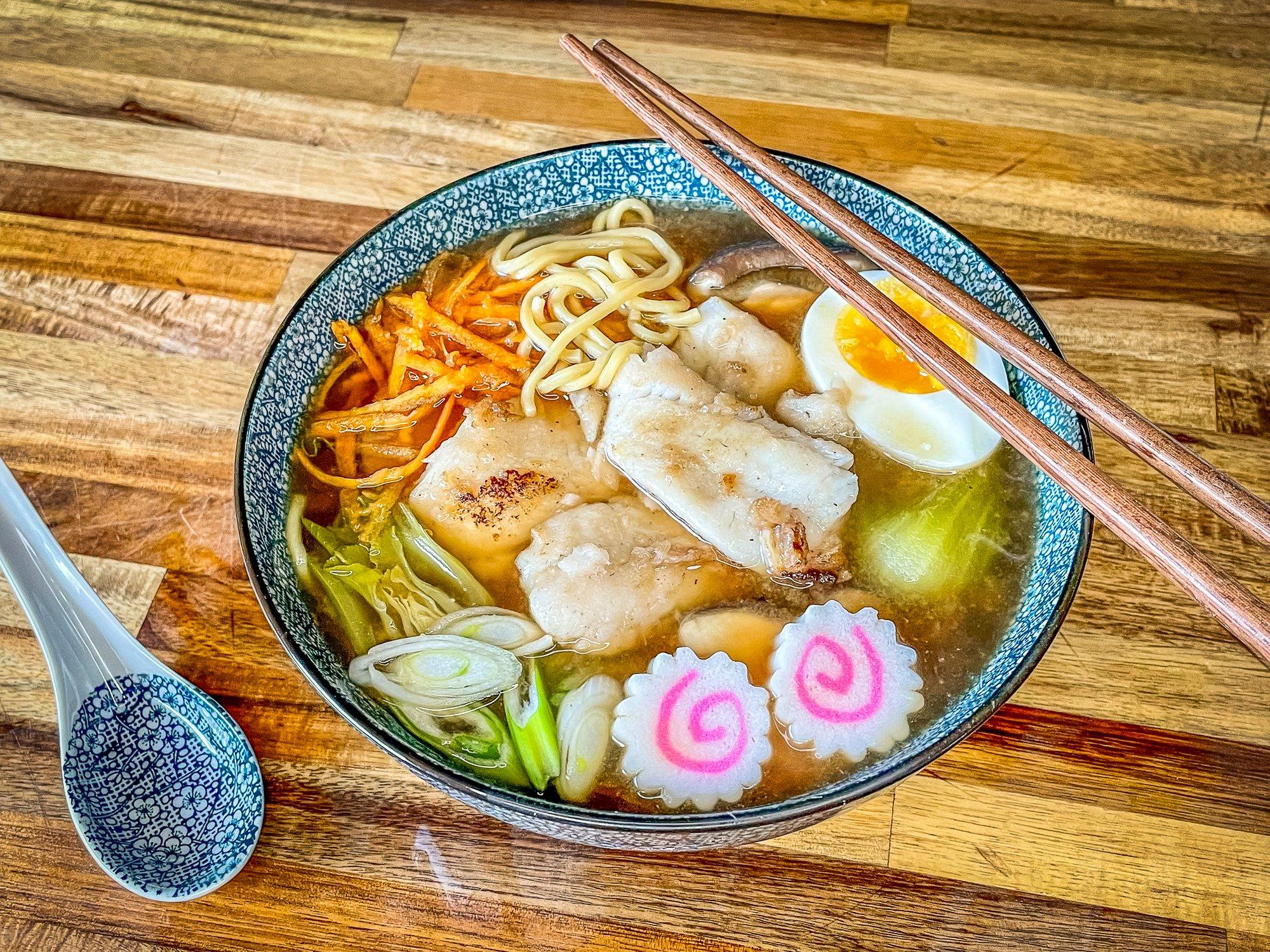 Crappie, or any flaky, white meat fish, is an excellent addition to a tasty bowl of ramen.
Don't worry about the ingredient list. You can find most of it in any large supermarket. If you don't see it where you shop, look for an Asian grocery nearby. You can always order online as well.
The combination of fish, noodles, baby bok choy cabbage and mushrooms make this ramen an entire meal in a bowl. It's healthy and delicious, and quick and easy to make. It's also a tasty alternative to fried fish.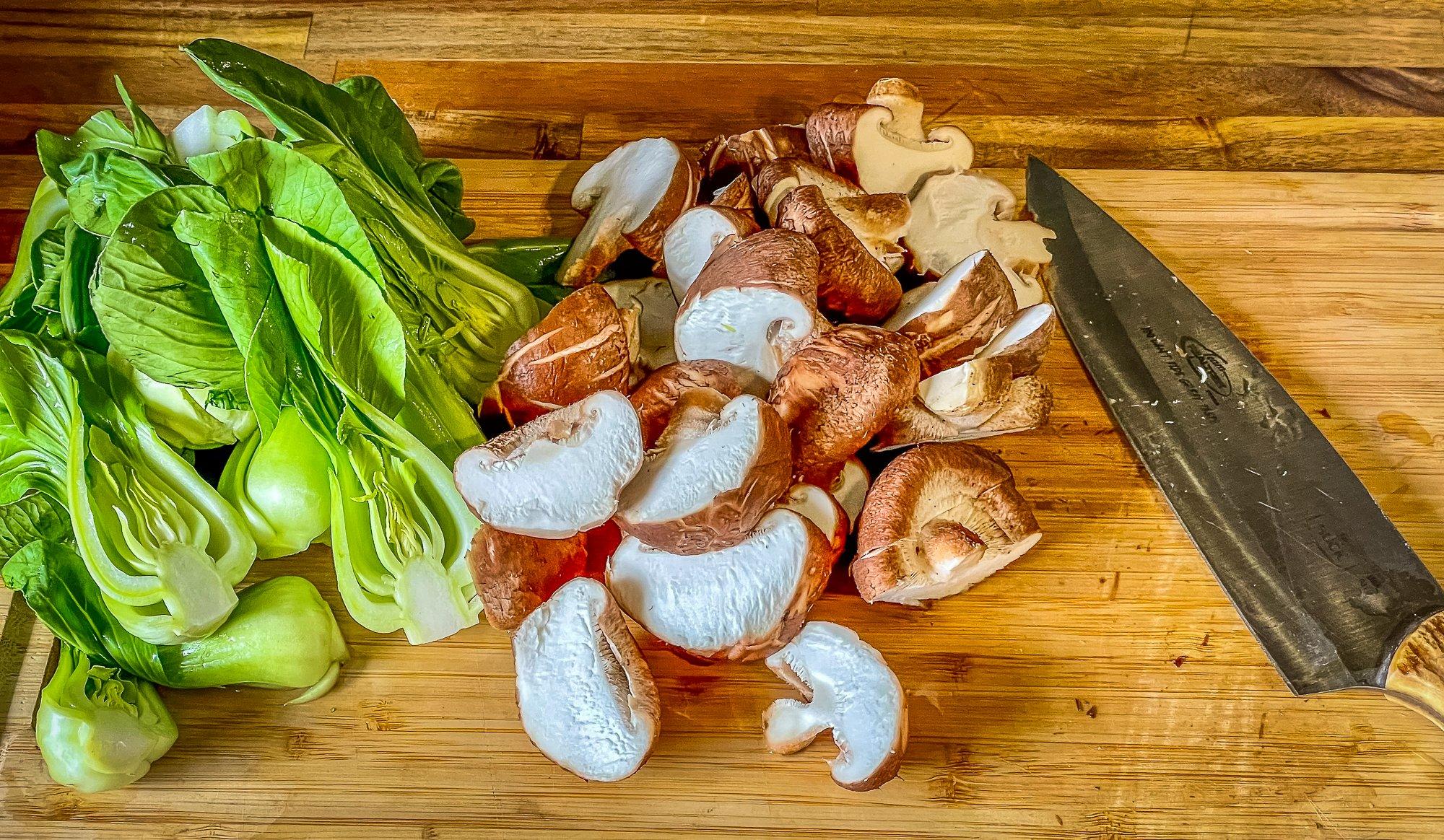 The addition of mushrooms and bok choy cabbage turn a simple bowl of soup into a complete meal.
Since we use freshwater fish in this recipe, we precook the fillets in a skillet before adding them to the broth to ensure they are safe to eat. While the hot broth is probably enough to cook the fish through, it's better to be safe than sorry. To add an additional layer of flavor, we coat the fish with oyster sauce before cooking.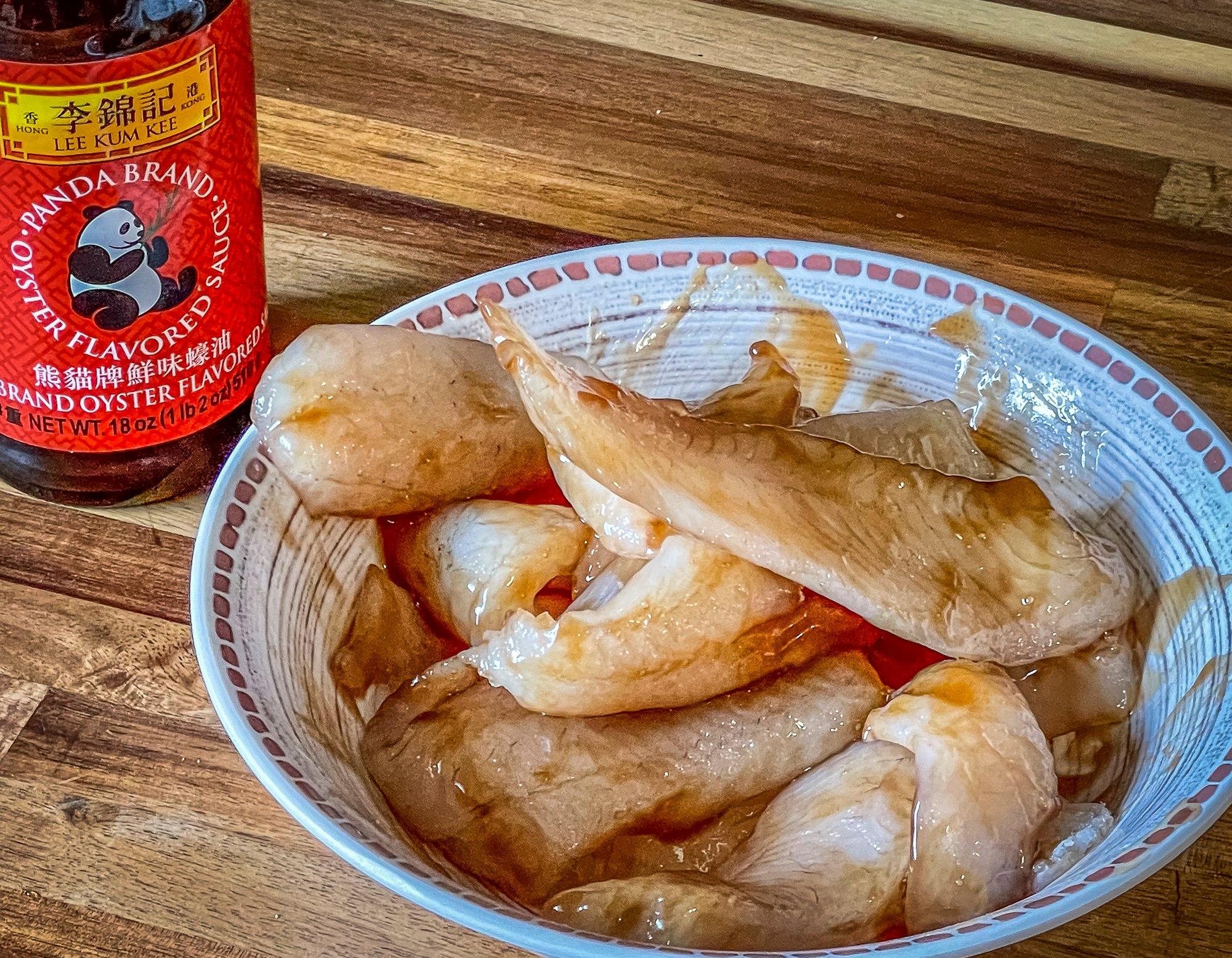 Coat the fish with a thin layer of oyster sauce before cooking.
Traditional ramen almost always includes a soft boiled egg, and we added it to this recipe as well. To soft boil an egg, place them into a pot, top with cold water (about an inch over the eggs) bring to a boil for 60 seconds, then cover the pot and remove it from the heat. After about an 8 minutes soak, the egg should be cooked through with a slightly soft yolk.

Always buy your ginger fresh from the produce section and grate it yourself just before using it. You will be surprised at how much additional flavor it adds to a recipe verses dried or pre-processed ginger.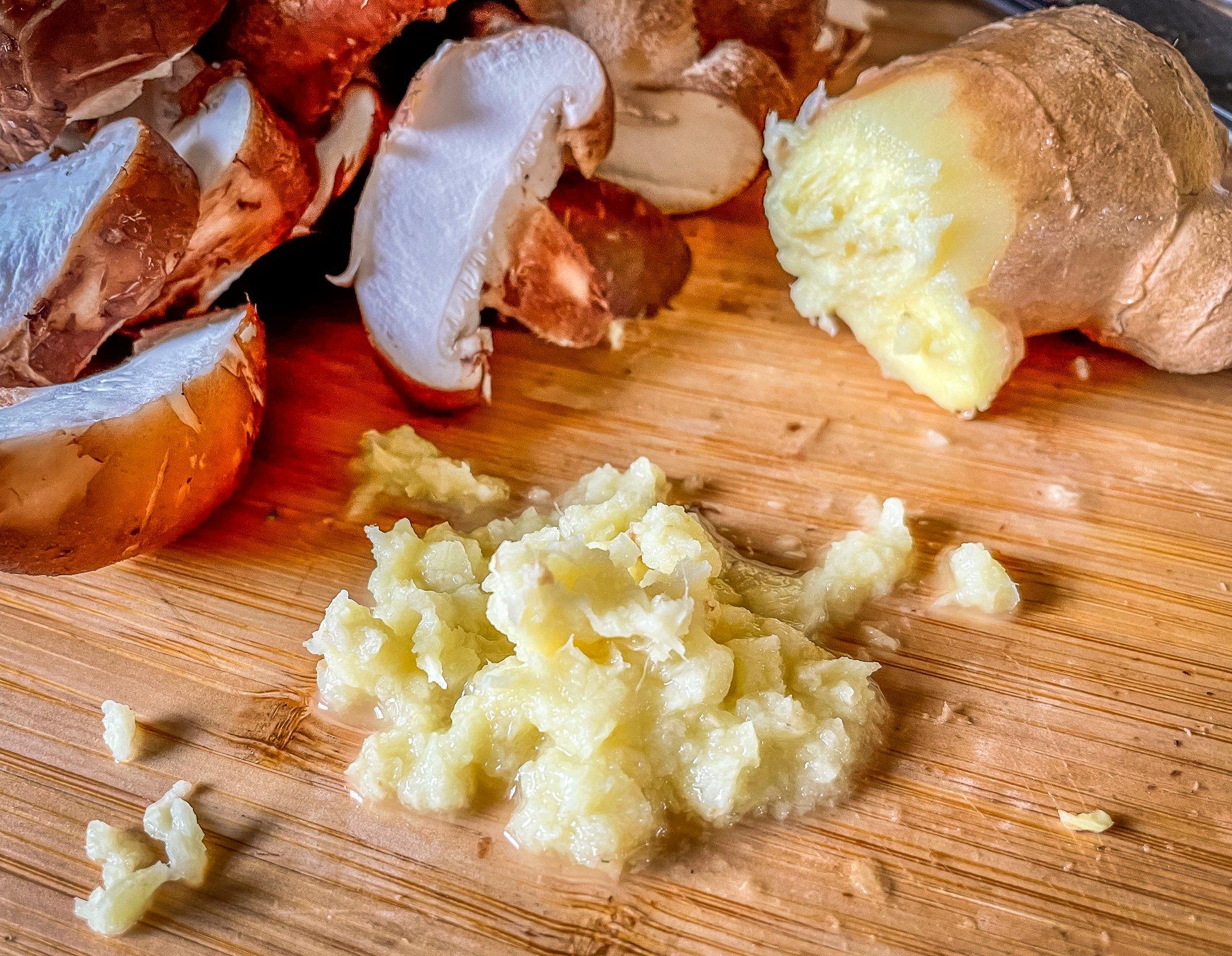 Freshly grated ginger adds an additional layer of flavor you just can't get from dried or processed.
Start by tossing the fillets with oyster sauce. Heat a couple tablespoons of oil in a skillet over medium heat. Lightly cook the fish a minute or two on each side, just enough to firm up the fish. It will finish cooking in the hot broth.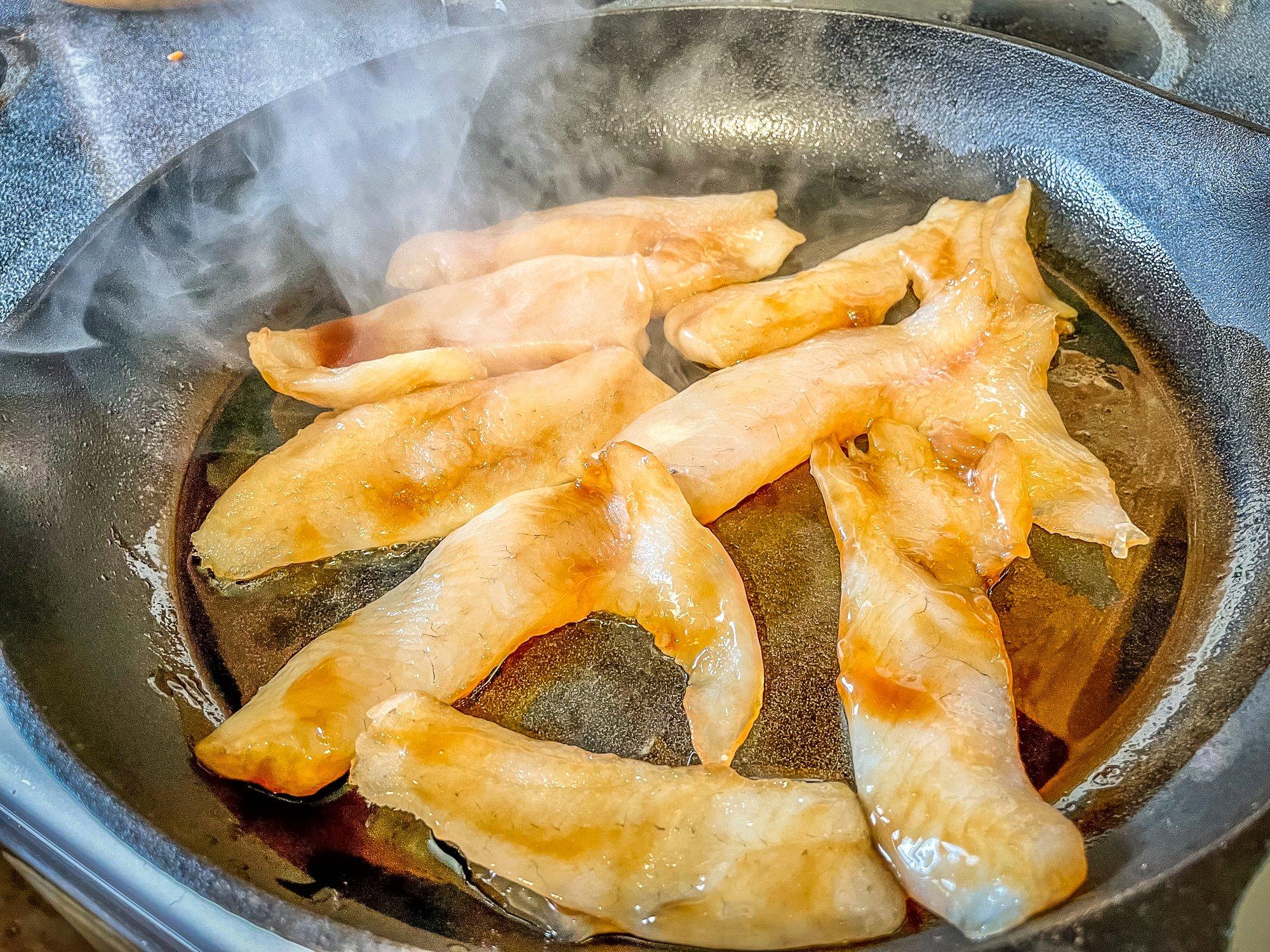 In a large pot, heat the stock to a light simmer/low boil. Add the bok choy, ginger, miso, soy sauce, and mushrooms. Simmer until the mushrooms and cabbage have softened.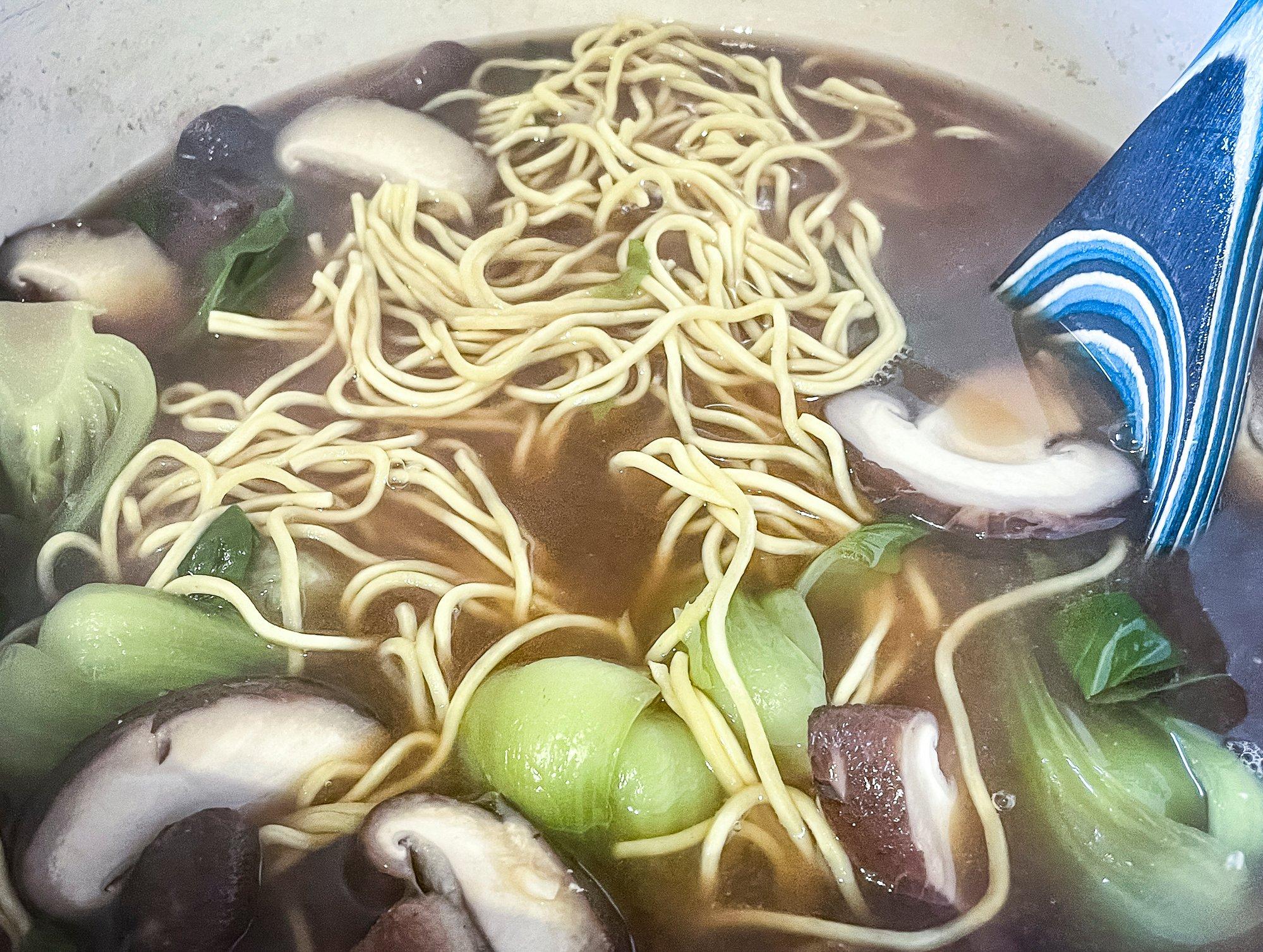 Add the noodles and cook until they are soft, but still a bit firm. Ladle into a bowl and add the, fish, sliced green onion, shredded carrot and Narutomaki. Add half a soft boiled egg, if desired.
Ingredients
1 pound crappie fillets (or any other white fleshed freshwater fish)
3 tablespoons vegetable or olive oil
2 tablespoons oyster sauce
6-8 heads baby bok choy cabbage, halved
4 cloves garlic, minced
1 tablespoon freshly grated ginger
1 tablespoon white miso paste
6 cups chicken or seafood stock
4-6 ounces shiitake or other mushrooms, sliced
1 tablespoon soy sauce
16 ounces dried or refrigerated Yaki-Soba noodles
8 slices Narutomaki (Japanese fish paste)
1 carrot, grated
2 green onions, thinly sliced
3-4 soft boiled eggs, optional