You can take an either-sex bird in most states with an autumn hunt, so here are the reasons why you should - and shouldn't
Memories are many in the fall turkey woods. Decisions are often based on specific hunts and personal decisions.
Call me a softie, but I've called in an autumn brood hen and its single bird-of-the-year - failed to decide in that passing moment whether shooting the adult or juvenile turkey (both legal) was what I wanted to do - and let both walk. Other times, after a scattering a big flock, I've watched multiple adult hens regrouping with young turkeys ... and shot a grown bird for Thanksgiving dinner.
Fall turkey hunting is available in 42 states, and a number of Canadian provinces and often, either-sex birds are legal to shoot. Always check your regulations to be sure. That said, there are common points of discussion when it comes to killing legal fall hens. When your chance comes to fill a tag with a hen, should you shoot or wait? Here's what to consider.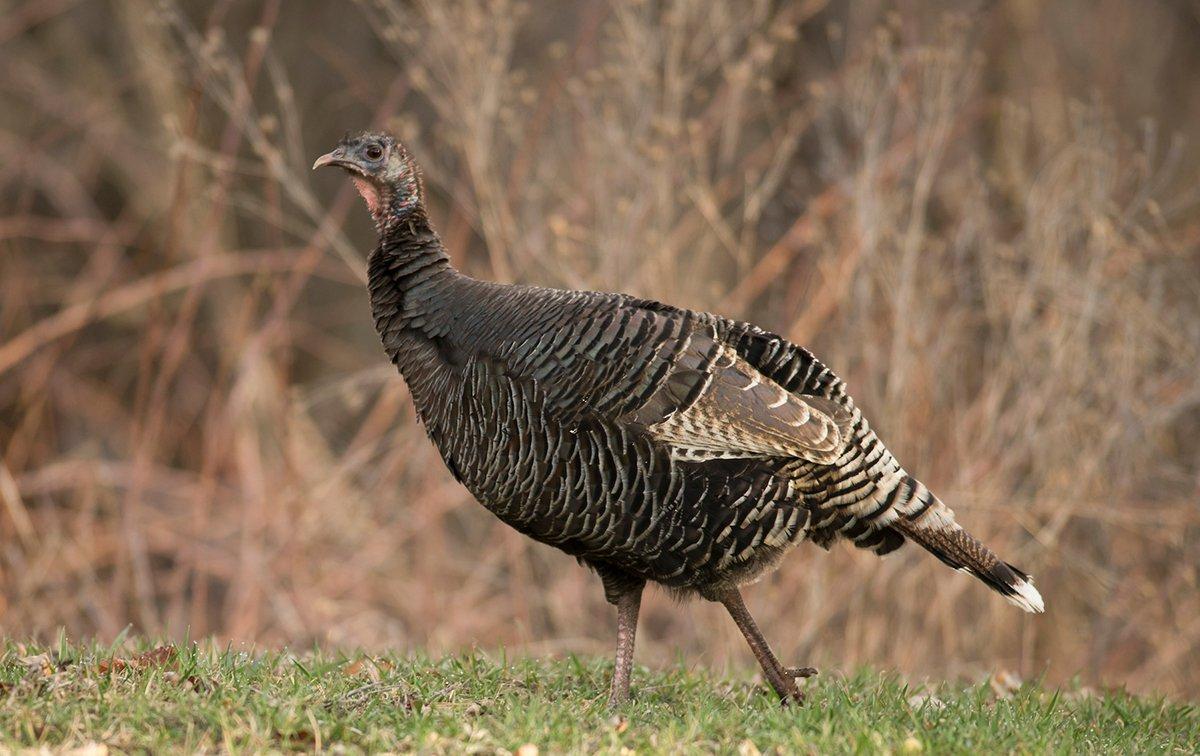 Go Ahead and Shoot
1. Your state turkey biologists set season dates and regulations for fall turkey hunting. You'd hope those things are a concerted effort to manage wild turkey flocks by science. That's the idea, of course. Trust in the regulations. Shoot your legal fall hen.
2. You are introducing a young hunter to the fall turkey tradition. You've scattered a flock, made your setup and have called in a young-of-the-year hen. There it stands in range. It's legal to shoot. So let your new hunter take that bird and be proud of it.
3. Your hunting area has an excessive number of hens and it's clear taking one won't hurt the population all that much. So you do. (It's much like culling a legal doe for the freezer.)
Buy Now: Browning Hipster-vs Hooded T-shirt in Realtree EDGE Camo
Hold off that Hen
1. It's not legal in some states. Florida requires "gobblers and bearded turkeys only" for fall turkey hunting, too. (Yes, some hens have beards.) And eight states don't have a fall turkey season. Again, check your hunting regulations closely.
2. It's clear that some states like New York have had a downturn in turkey populations. Maybe this year you choose to only shoot pink-faced fall jakes, or hold out for an autumn longbeard - even though fall hens are legal this season.
3. Hens lay eggs in spring and early summer. Eggs hatch and grow into gobblers (and more hens). That breeding cycle is a spring away. Still, maybe that's enough reason for you to pass on fall hens. Sort of like giving a legal hen duck a bye and only shooting drakes.
Go here for more Realtree turkey hunting. Follow Realtree on Facebook.