What's odd in one state is legal in another . . .
Strange turkey hunting laws are on the books all over the country.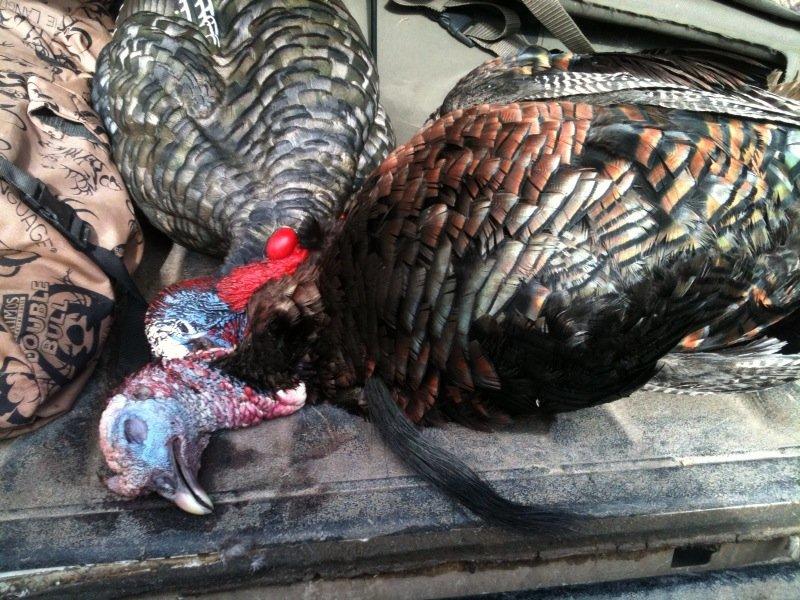 You can kill a turkey with a spear in Nebraska (or at least try to). In the Cornhusker state, the "hand thrown spear" option falls under archery regulations. Maybe Realtree blogger Steph Mallory can take her newfound skills there this spring. You can even use an air rifle to try and anchor a spring gobbler in California. (Be sure to check current ammo regulations.)
True enough, you can legally shoot a turkey off the roost in some states, while in others you'll lose your license privileges for it. Right here is where some might interject the idea that just because it's legal doesn't make it ethical or sporting. Clearly sometimes with strange turkey hunting laws the decision is up to us if "fair chase" strategies are challenged by a permitted tactic.
"Legal ain't always right," some might say.
What's strange to some is a tradition to others. You can use a turkey dog to find and scatter fall flocks in many states before trying to call them back to your setup. You can even try it in a limited number of spring states according to the American Wild Turkey Hunting Dog Association. As a longtime turkey dogger - well over 20 years now in states where the autumn tradition is allowed - I don't find it strange at all and neither do the fellow dog-handling turkey hunters in my circle.
In Maine "a person may not shoot or shoot at a wild turkey decoy of another person." In this day and age of hyper-realistic hen and especially full-fan gobbler fakes, this seemingly odd regulation is inserted in the "illegal hunting methods" as a suggestive safety measure.
As for using spears, air rifles and turkey dogs, be sure to check your state's spring gobbler season or fall hunting regulations before trying any of these wild turkey tactics. Any odd hunting laws you'd like to share? Comment below.
Steve Hickoff is Realtree's turkey hunting editor and blogger. He's comfortable killing gobblers with a 12 gauge, and has yet to try it with a spear or air gun where legal.