Our annual roundup of population trends, management changes, and public-land availability
Pennsylvania, known for its strong turkey hunting tradition, is also home to many award-winning call makers. Both New York and New Jersey hunters also enjoy some decent spring gobbler opportunities annually. Maryland and Delaware, fringe states on a turkey hunter's radar — and known more for their coastal waterfowling traditions — also have spring turkey seasons. And then, there are the six New England states, too.
Get your read on with our Turkey Hunting Nation updates for the Northeast states, including available public lands.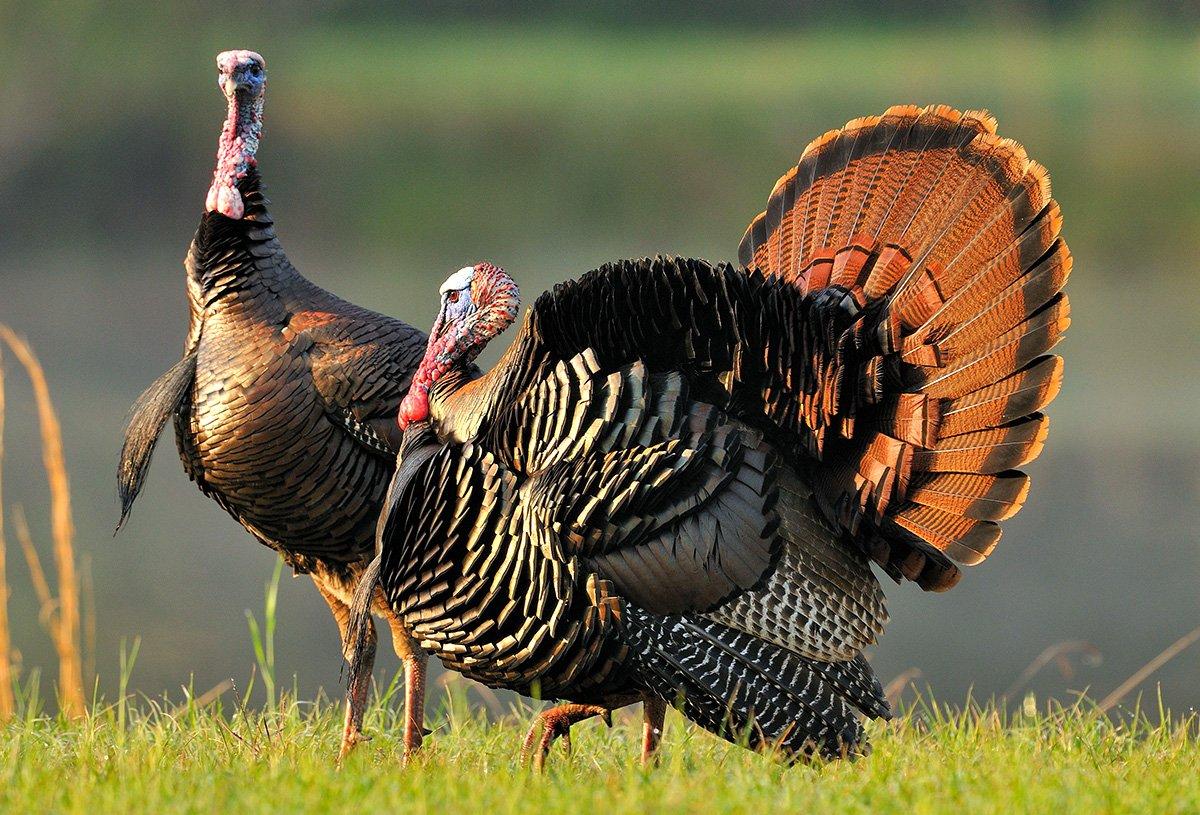 Pennsylvania
Want to get away from it all? North-central Pennsylvania counties — and the vast state game lands found there — draw Keystone State hunters. This region is one of the truly wild places left in the Northeastern United States. Allegheny National Forest (517,000 acres) usually has birds to work. WMU 4D in central PA puts up high kill numbers, too. Wildlife management units in western/southwestern PA are also good bets. These include 1A, 2A, 2B, and 2D.
More here: Pennsylvania Turkey Hunting Nation
New York
Northeastern hunters know New York offers good spring gobbler opportunities, with vast public lands, wildlife management areas, state forests, and landowners willing to offer access (18.6 million forested acres).
More here: New York Turkey Hunting Nation
New Jersey
Reliable public lands include the Delaware Water Gap National Recreation Area, the Pine Barrens region, Wharton State Forest, Belleplain State Forest, and Peaslee Wildlife Management Area. Low hunter density is an upside for Northeastern turkey hunters. Nonresident costs are also affordable with the two-day small-game license option.
More here: New Jersey Turkey Hunting Nation
Maryland
Public land open to hunting is available here, with the state agency holding title to 111,000 acres spread throughout 47 wildlife management areas and state forests.
Some options include: Billmeyer-Belle Grove WMA, Cunningham Swamp WMA, Dan's Mountain WMA, Earleville WMA, Grove Farm WMA, Indian Springs WMA, Old Bohemia WMA, Sideling Hill WMA and Warrior Mountain WMA.
More here: Maryland Turkey Hunting Nation
Delaware
Turkey hunting is only available through a preseason lottery. Hunting public land in Delaware is strictly regulated. Read the laws closely. In truth, it's not always easy finding a place to work a turkey, insiders tell me. Public land access is limited. Then again, if you live in Delaware and can access private land, that's the angle to take.
More here: Delaware Turkey Hunting Nation
Vermont
Thousands of acres of public lands are distributed widely across Vermont. Most of these are open to hunting. State lands include wildlife management areas, state forests, riparian lands, and conservation easements.
Where should you hunt? Geographically, the Connecticut River region (Vermont/New Hampshire border); southwestern Vermont (bordering New York); and central Vermont consistently hold the most birds. Addison, Caledonia, Franklin, Orange, Rutland, and Windsor counties often claim the most registered spring turkeys.
Want a low-pressure hunt with lots of room? The Green Mountain National Forest, with more than 400,000 acres, is Vermont's largest tract of contiguous public land, and it's open to hunting.
More here: Vermont Turkey Hunting Nation
Massachusetts
Western Massachusetts, more rural and rugged country than to the east, is typically the region many Bay State turkey hunters target. That said, birds can be found throughout the state, including urban strongholds.
Massachusetts owns 195,000 acres of fish and wildlife habitat, including 147 wildlife management areas. Top Bay State counties for registering turkeys typically include Berkshire, Franklin, Plymouth, and Worcester.
More here: Massachusetts Turkey Hunting Nation
New Hampshire
Total land area open to our spring tradition is good to excellent throughout the Granite State, and widespread. According to the New Hampshire Fish and Game Department, Based on long-standing tradition, nearly all lands in the state of New Hampshire are open to hunting. All state, federal, municipal, county, and private land is open to hunting unless it is posted against hunting.
Still landowner permission is a courtesy we support. Why? It's often granted.
New Hampshire also has 117 state forests, 100 wildlife management areas, 63 other tracts, and 41 state parks where hunting is permitted. The White Mountain National Forest, with more than 751,000 acres and 10% of the state's landmass, is almost all open to hunting.
More here: New Hampshire Turkey Hunting Nation
Maine
There are two Maines: namely, the one running from the New Hampshire border north to Portland, and the vast land beyond that city, all the way to Canada.
York and Cumberland counties to the south have high turkey numbers, as the original trap-and-transfer efforts took place here. Unfortunately, the area is also seeing increasing suburban development. Yes, there are lots of turkeys in southern Maine, but much of the land is locked up with posted signs. Areas open to hunting such as agricultural farms see a lot of pressure here.
Want less of an access challenge? Turkey hunt western and central Maine.
More here: Maine Turkey Hunting Nation
Connecticut
The Nutmeg State offers the opportunity to hunt birds on both private and state land, with specific permits for each. Public-land hunts see more pressure, sure, though some areas are big enough you'll likely not encounter another hunter. While private land offers some of the best quality time afield, it's not always easy to gain access.
As public land goes, the Cockaponset State Forest offers 17,186 hunting acres. Natchaug State Forest (13,454 acres) and Naugatuck State Forest (4,295 acres) have plenty of room to chase spring birds. Other parcels are smaller but hold birds too.
More here: Connecticut Turkey Hunting Nation
Rhode Island
The smallest state in the union (1,045 square miles) only offers limited turkey hunting opportunities. As mentioned, most hunting is on private land. Exeter's Arcadia WMA is a good public land bet.
Regulations state: The Division reserves the right to alter the number of permits [turkey] and the number of hunting days at any time.
More here: Rhode Island Turkey Hunting Nation
What makes Realtree.com the best online resource for turkey hunters? See for yourself. We cover all things turkey right here.