Turkeys You Can't Hunt: The Untouchables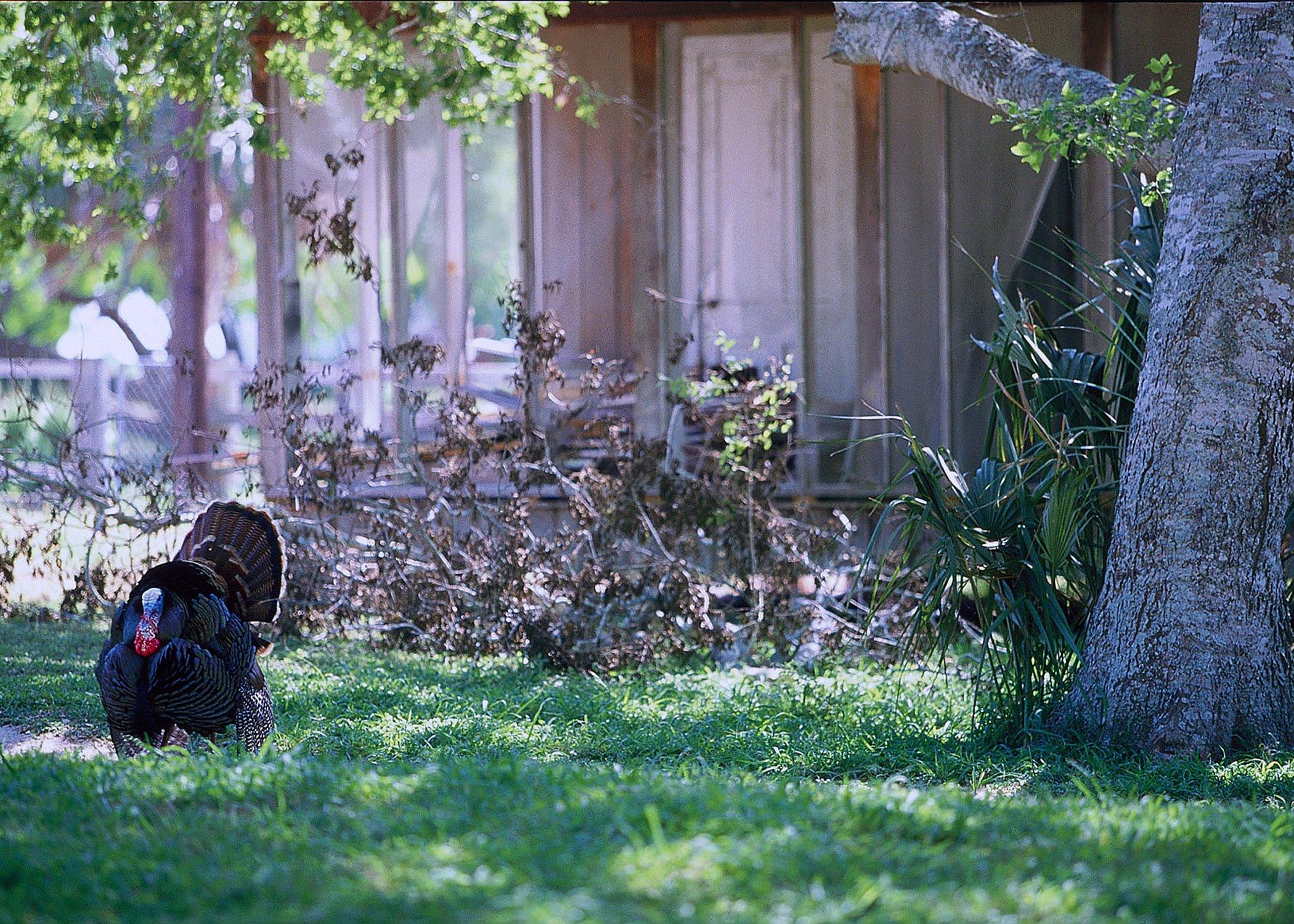 A turkey flock with a bunch of bearded shooters hangs out in a local backyard as you drive and scout. You never really saw yourself setting up with your shoulders against a swing-set post and your boots in a sandbox. You just know the day-care center wouldn't likely give you permission to hunt turkeys. Those birds, they're members of The Untouchables.
Three longbeards do their thing in a strut zone, gobbling, spitting and drumming — problem is the hotspot is a powerline near houses and the main highway. They're turkeys you can't hunt.
Now and again someone who doesn't hunt but who knows I do (bumper stickers help) says something like: I don't know what's so tough about turkey hunting. I see them next to the road all the time. They don't know it's illegal to shoot one from your truck.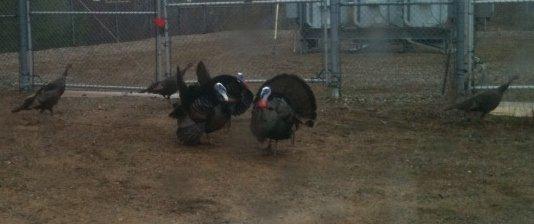 People with backyard turkey flocks consider them the same way they do the songbirds they feed — even if gobblers dwarf goldfinches. When the big birds start to roost on the clothesline T-bars, it becomes a little problem. They want help. These folks don't realize we have laws against firing a shotgun near occupied dwellings — unless of course you get hunting permission from the dozen houses nearby. It can get a little crazy trying to explain how wary wild turkeys are in the open woods and how seemingly conditioned to humans they are in some suburban situations.
Take the famous Godzilla for instance, a big gobbler that's been terrorizing one particular victim this spring in Michigan.
So what's the solution to these suburban turkey flocks you can't hunt? The Untouchables are wild turkeys too. Some say bowhunting might be the answer, as with suburban whitetails. Should wildlife agencies offer special hunts for these birds?