Viruses Found in Some New Hampshire Turkeys
According to the New Hampshire Fish & Game Department (NHF&G), a half-dozen wild turkeys sent for veterinary lab analysis last October were diagnosed with both LPDV and avian pox viruses.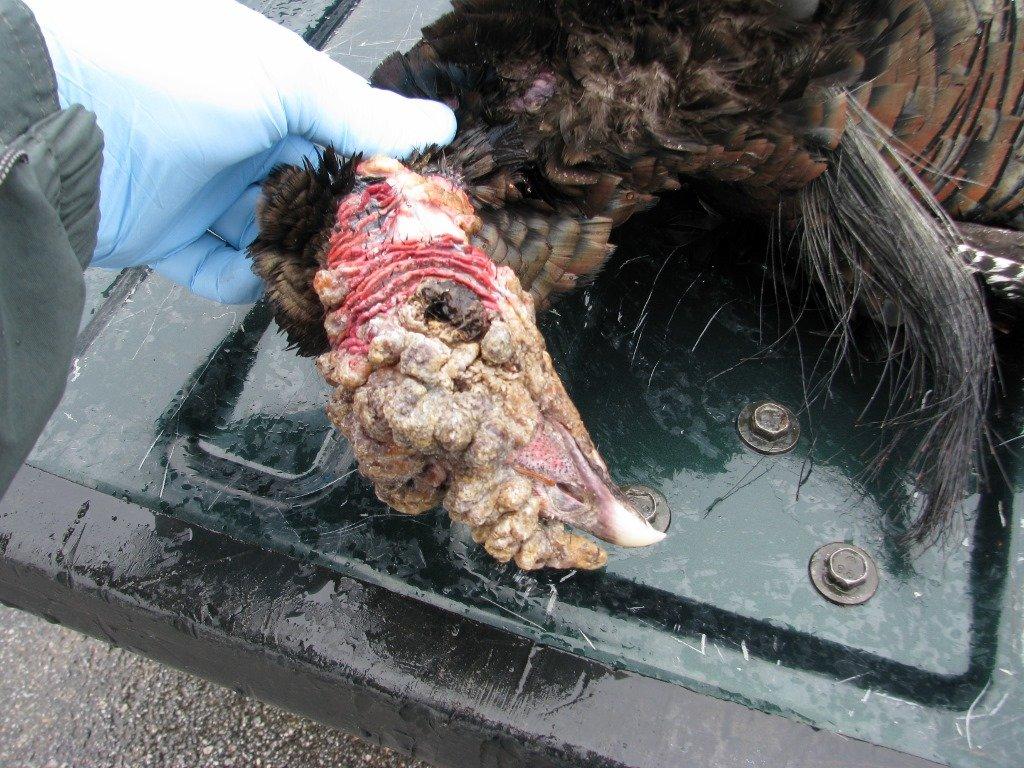 The acronym LPDV stands for lymphoproliferative disease virus, and it's a recent detection. The first case was only reported in 2009 (Georgia). Avian pox — numerous sources indicate (including NHF&G's recent update) — has been present in the southern United States for decades, and is more established in this region.
Authorities indicate avian pox isn't related to the so-called bird flu viruses. That's the good news. While studies are ongoing, it's important to note that while the impact of both viruses on wild turkey populations is unknown, NHF&G also states: There are no known human health implications associated with avian pox and LPDV viruses."
For more information, go to Two Viruses Present in NH Turkeys and learn about how you can help.
In related news, and just over the border in Maine, Maine Department of Inland Fisheries and Wildlife (MDIF&W) authorities are also on the lookout for the presence of turkey viruses, as Barbara Baird of Realtree Outdoor News reported here this spring.
On a personal note, I was fortunate to kill spring gobblers in both states this past season. Both were healthy birds by all appearances. Both were enjoyed on my family's supper table, too. In truth, I've honestly never seen a wild turkey exhibiting these symptoms in the field, either while scouting or hunting the region for over 20 years. Scientific evidence suggests it should be on our radar.
We'll keep ya posted . . .
Steve Hickoff is Realtree's turkey hunting editor and blogger.