You Just Can't Hunt Right Without This Stuff
We're celebrating 30 years of Realtree turkey hunting this season (1986-2016). This feature article first appeared back in 2001 as Turkey Gear & Accessories, a chapter in the Team Realtree Turkey Hunting Fieldbook. Written by the late Aaron Pass, and as the title suggests, it offers advice on how proper gear selection can help you tag a wild turkey.
His mention of compasses in our modern GPS age will seem dated, but in truth, still effective. Even cell phones have a compass app. As a southern turkey hunter, Pass wrote, referring to boots: Spring turkey hunters seldom need much, if any insulation . . . Northern gobbler chasers might disagree, where occasional early-season hunts on fresh snow with sub-freezing temperatures are expected. As gear goes, guns, loads, and archery tackle will be included in future Realtree turkey-hunting posts.
- Steve Hickoff, Realtree.com turkey-hunting editor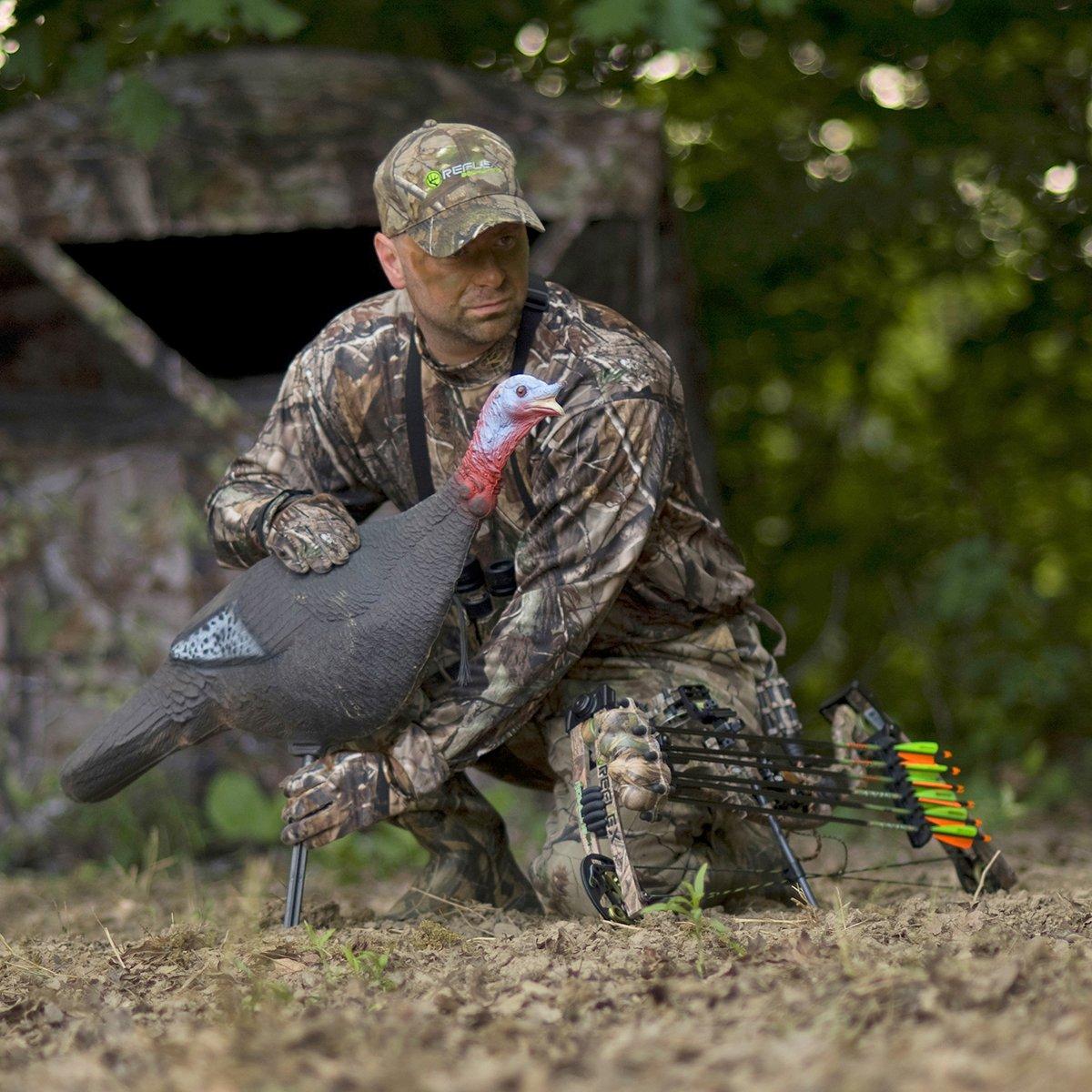 Where and when you chase gobblers has a lot to do with the amount and type of gear you need. Woodcraft is certainly important, but the right gear often gives you an extra edge. When you're going up against America's toughest game bird, give yourself a little help with some of these items.
CAMOUFLAGE FACEMASK AND GLOVES
The best camouflage clothes in the world won't help you get the drop on a sharp-eyed gobbler if he sees your uncovered face and hands. Head-to-toe camouflage is the ticket to safe, successful gobbler getting.
[A Realtree Buff is an effective modern option for covering your face. - S.H.]
TURKEY-HUNTING VESTS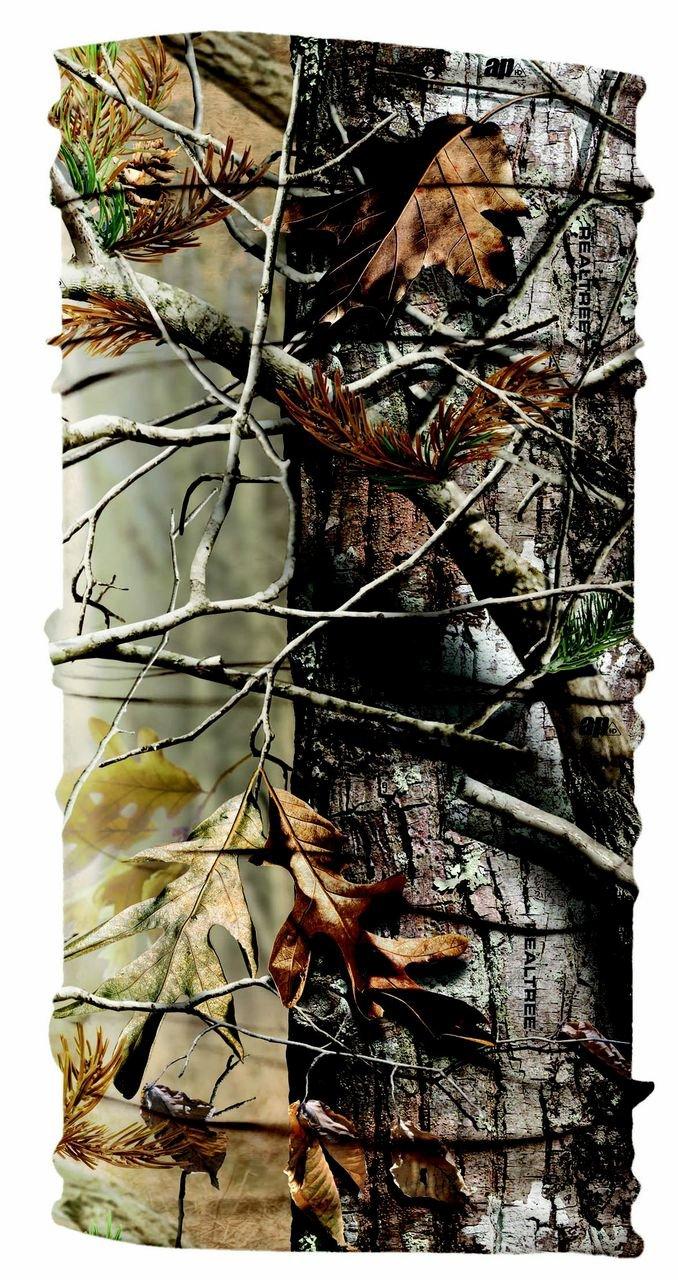 This novel garment is primarily designed to carry a lot of turkey- hunting gear and store it in a convenient, accessible manner. The turkey vest also offers season-long storage for important items such as calls, extra cartridges, compasses, and the like. By having all your stuff in one place all the time, you won't forget critical gear when you head out in the early-morning hours.
Another function of turkey vests is comfort. Most have padded seat cushions that keep your nether parts warm, dry, and comfortable while sitting in the woods. Some models extend the padding to provide back comfort while leaning against trees. The more comfortable you are, the longer you can sit still. This is an important part of many successful turkey hunts.
TURKEY-HUNTING SEATS AND CUSHIONS
Late in the spring when the weather gets hot, so do vests. Many hunters like to strip down to the bare essentials. Special seats and cushions retain the comfort of the vest, but with them you have to give up some of the convenient storage the vest provides.
TURKEY-HUNTING BOOTS
Gobbler chasing requires some thought about footwear. Between periods of sitting patiently while waiting out a wary turkey, there can be some hard hiking involved. Sturdy, comfortable hunting boots that have been well-broken in and have good ankle support are in order.
As to the basic boot design, carefully consider where you will be hunting to pick appropriate features. A western Merriam's gobbler hunt may call for sturdy mountain boots with deeply lugged soles and solid ankle support. In the flatwoods and swamps, a waterproof boot or even a knee-high rubber boot may be the answer.
For most spring turkey hunters, a basic 6- to 10-inch hunting boot with a medium-traction sole design is a good choice. Pick boots with dark-colored and camouflaged soles. When you sit down, an upturned boot sole is often pointed at the turkey. Spring turkey hunters seldom need much, if any insulation; by late season it can be quite warm.
[New hunting boots for 2016.]
SNAKE BOOTS, CHAPS, AND LEGGINGS
Snakes are a matter of concern to many spring turkey hunters. Like gobblers, snakes become more active as spring warms up. Regular hunting boots offer good snake protection under normal circumstances. The boot foot is usually built of leather tough enough to withstand most snake bites. However, short or lightweight uppers are less protective. Many turkey hunters like tall boots for more than swamp wading.
In a truly snaky environment, such a Rio Grande gobbler country, more protection may be in order. Snake chaps or leggings made of tough Cordura nylon offer extra peace of mind. Full-scale snake boots are made of heavy bull hide and tough Cordura. These are the ultimate in snake protection.
DECOYS
There is little doubt that where legal, decoys are one of turkey hunting's most effective accessories. For bowhunting, they are virtually a necessity. Decoys lure wary gobblers into your setup area and give the turkey something to look at so you can make your shot. Decoys won't guarantee you a tom, but they stack the odds in your favor. However, there are some special safety considerations. Also, check to be sure decoys are legal where you hunt.
BLINDS
Even with great camouflage, a blind that screens your movement is a real help. Sometimes you have to put down a call and pick up the gun. Sometimes you must shift position when a gobbler comes in from an unexpected angle. Nature does not always provide a natural blind of bushes at the best setup spot.
The turkey-hunter's blind should be light, portable, and easily set up and taken down. A blind is particularly useful for midday and afternoon hunting when you may set up for long periods of time.
[New ground blinds and accessories for 2016.]
BINOCULARS AND RANGEFINDERS
Is it a turkey or a fire-blackened stump? If it is a turkey, is it a hen, jake, or trophy tom? Though turkey hunting is a short-range sport when it comes to the shot, turkeys (or something like them) are often spotted at long distances. Binoculars are an important tool for serious turkey hunters.
If you have any doubt about your ability to estimate shotgun range accurately in the woods, an inexpensive rangefinder can help.