Midwestern hunters are enjoying lots of gobbling, and northeastern hunters are raring to go.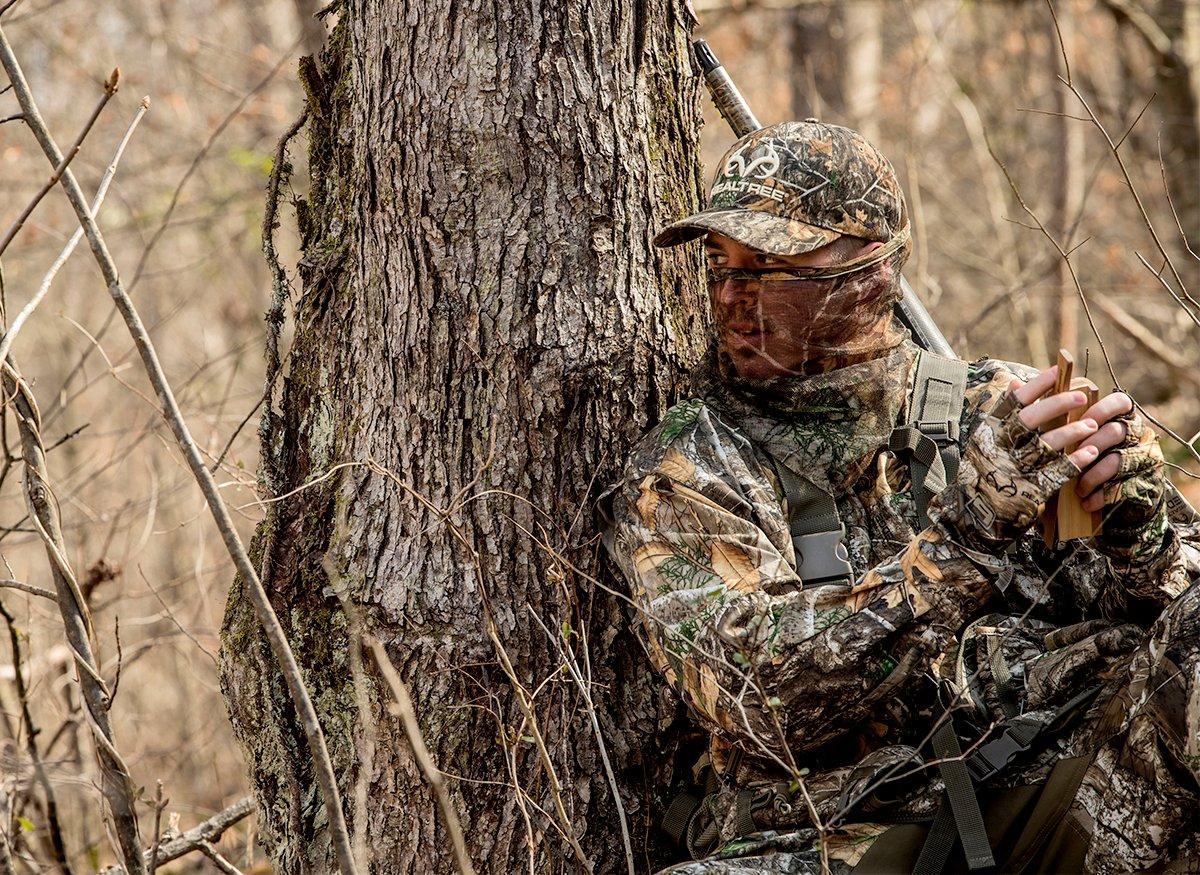 Last week, I mentioned that I'd be bowhunting during Wisconsin's time-period A over hen and jake decoys and calling loudly. On opening morning, I hunted 200 yards from a roost and heard only three gobbles. A lone tom flew down and gobbled twice at my calls. He didn't see my decoys and moved on. On morning two, I heard zero gobbling. Eventually, a hen-and-jake flock entered the field. One jake was spitting and drumming while the rest of the flock was feeding, but they didn't come to the decoys.
While leaving that spot, I saw two toms in another field strutting with six hens along a strip of freshly spread cow manure. I returned early the following morning, popped my blind in the middle of the field 180 yards away from the suspected roost, then set my hen and jake decoys 10 yards away. The toms started gobbling hard in the dark, and they hammered back at my calls as dawn neared. They flew down very early, eyeballing my setup from 150 yards away, gobbling and strutting. I made a few more loud calls, and they came on a rope. I arrowed the strutter as he poised to strike my jake decoy. I talked with a couple of other local boys, and they had similar success in the last week using jake decoys.
Things also started strong in Minnesota for my dear friend and Kicking Bear Foundation founding servant, Ray Howell. He's been by his wife, Karen's, side nearly 24/7 due to her medical condition, but was able to sneak out to a turkey blind when his daughter offered to watch Karen. Howell observed lots of turkey activity within a couple of sits and connected with his bow. He only put out a hen decoy, and while the tom came to the call and was within 15 yards, it didn't come right to the decoy. As the bird lost interest and moved away, Howell opened another blind window and made a longer-than-average shot. He believes a jake decoy would've brought the tom right in, but nonetheless, he was thrilled that God provided the opportunity to fill his tag.
(Don't Miss: Turkey Hunting the Evening Shift)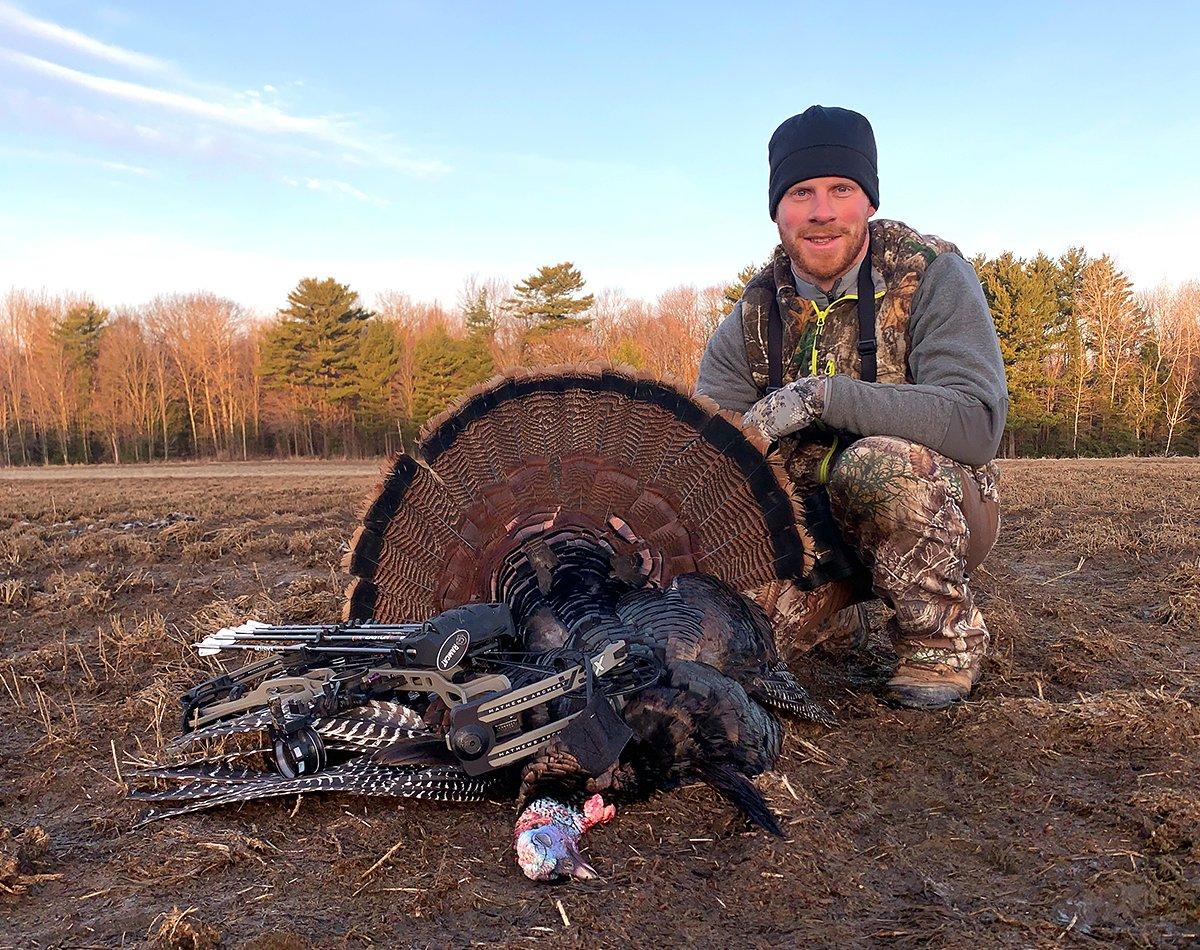 Meanwhile out in western Oklahoma, Marcus Thibodeau, a wildlife biologist with Oklahoma's Department of Wildlife Conservation, mentioned that a high jake population, lower mature-tom numbers and crummy weather with high winds and huge temperature swings have been challenging Sooner State turkey hunters.
Toms are gobbling from the roost, strutting, and sometimes coming to calls, Thibodeau mentioned. On some of our popular WMAs in western Oklahoma, such as the Black Kettle WMA, folks are reporting that toms aren't always responding to calls, but will still come in silent.
Taking things to the Northeast, devoted turkey hunter Hans Waltert is bouncing between counties and observing turkeys in preparation for the May 1 opener. He'll be taking some hunters on their first hunts, as well as hunting on his own tag.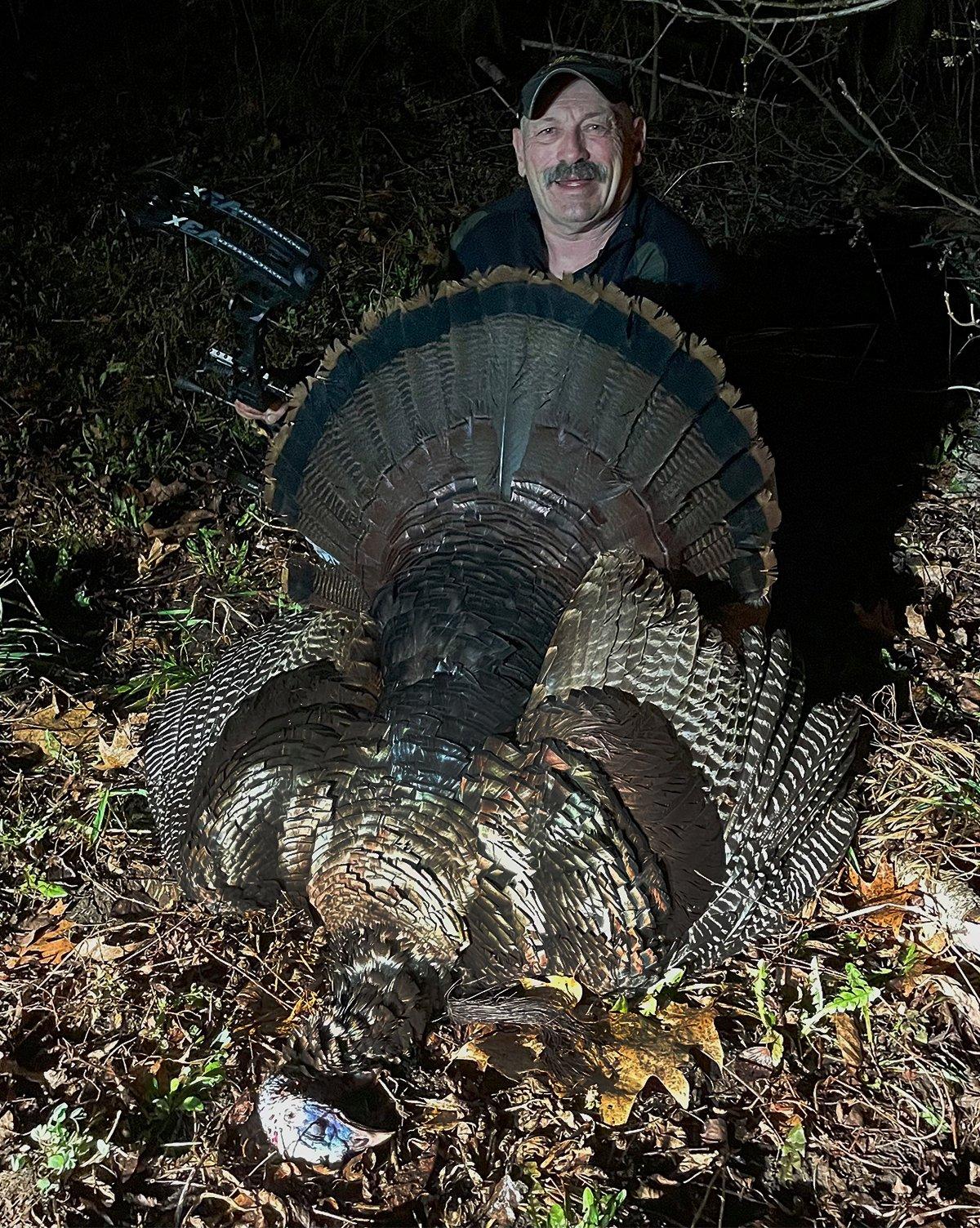 The youth season was last weekend, he said, and I wanted to be mentoring, but I caught a cold. A landowner I hunt with was out and had very good success with calling. He said the toms were very vocal and cooperative. It appears that the birds are just now splitting up. I've observed some lone hens and a lone tom over the last few days. When I'm out listening, toms are gobbling good on the roost. I expect the opener to be very productive for most hunters, and I think it will only get better as more hens break off the toms to nest.
Calling and decoying should continue to work well for most folks in the Midwest this week. Ditto for northeastern folks out for the May 1 openers. Of course, every location and encounter is unique, and hunting pressure will largely depict how toms react toward calling and decoying.
(Don't Miss: Shot Placement for Turkey Hunting)