If you want to hunt new locations but aren't interested in having someone else call in your turkey, you're not alone. Semi-guided hunts provide a great alternative. Here are some of the top options.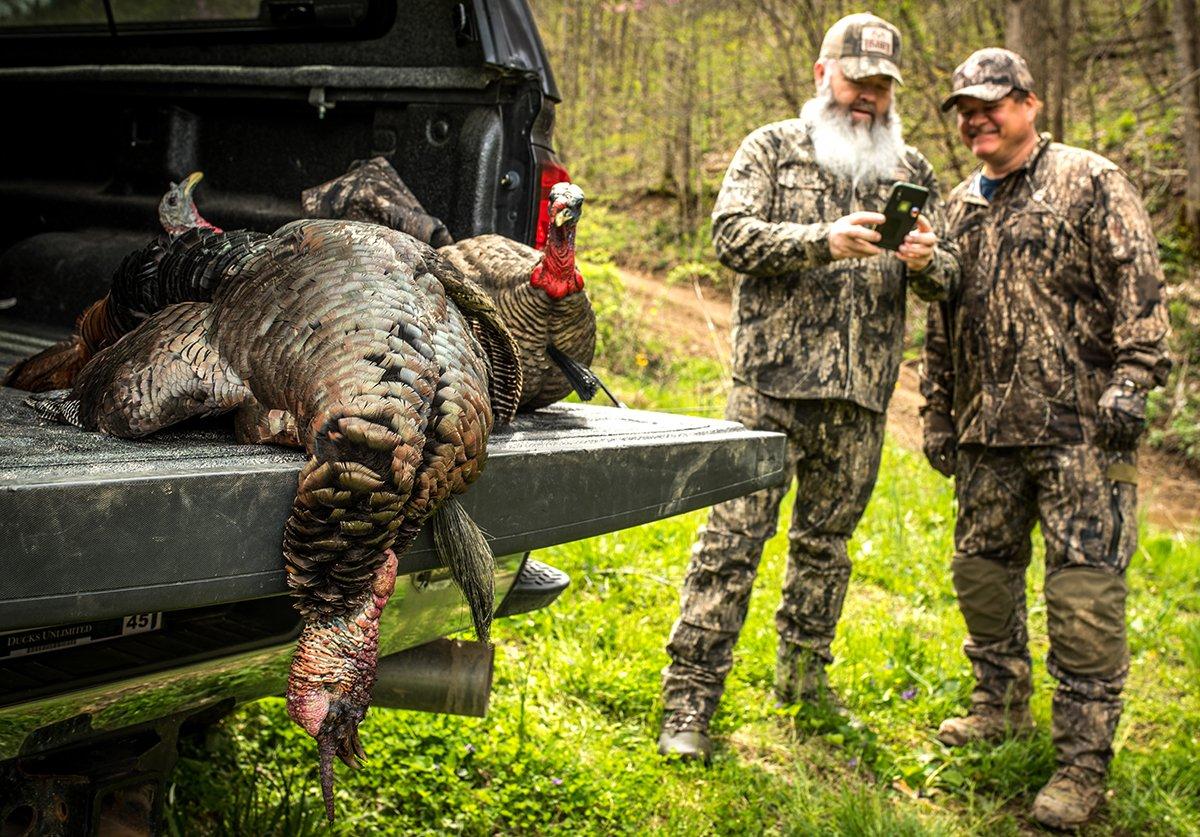 Turkey hunters love the open road, seeking adventure from March through early June while adding to the list of states where they've tagged a gobbler.
Some lucky folks can drift throughout the country all spring, scouting and learning as they go, and sticking with an area until they punch a tag. Many hunters, however, have limited time and opt to hire outfitters to maximize their odds of success. And therein lies a conundrum. Hunting with a guide is usually enjoyable, but hardcore turkey nuts don't want someone else to yelp in birds, dictate field maneuvers, or otherwise call the shots. Semi-guided experiences — when an outfitter lets the hunter loose on good ground, provides intel about the terrain and birds, and then simply points him in the right direction — provide a great alternative
I've enjoyed many such hunts the past 30 springs, and although I won't bore you by naming a bunch of outfitters, my experience can at least give you general ideas about where to seek good semi-guided hunts.
Setting the Groundwork
The toughest part of taking a good semi-guided hunt is finding one. Many outfitters hesitate to give clients that freedom. You can't blame them. They're running a business, and controlling the situation typically leads to better success and happy hunters. Further, they don't want folks bumping birds, missing or wounding turkeys, or wandering off the property. And there are also liability issues to consider.
So, before you can book a semi-guided hunt, you must typically have a level of trust with the outfitter. Usually, that comes from having hunted with them before, whether as a client or just as friends. If a guide is comfortable with your skill level and code of ethics, he's much more likely to let you hunt solo instead of tightly controlling the experience. Often, even hunting a morning or two with the outfitter might show him that you can be trusted on your own. Other times, you might have to book a fully guided hunt or two to convince him that you won't booger up his place.
Also, consider the region you plan to hunt. Outfitters in areas with lots of commercial operations — Texas, Florida, or other parts of the Southeast, for example — might be more hesitant to allow semi-guided hunting than folks elsewhere. That doesn't mean you can't find semi-guided hunts in those spots. It's just more difficult.
Consider these options for great semi-guided opportunities.
(Don't miss: 6 Tips for Public-Land Turkey Hunting)
Nebraska
With a long season, room to roam and — despite recent challenges — plenty of turkeys, Nebraska might be the ultimate semi-guided state. I first hunted there more than 25 years ago with an excellent outfitter. When I returned a few springs later, my host simply explained his property boundaries the first morning and then dropped me off in the dark. I spent the next several hours slipping and crawling through the countryside, trying to get ahead of a big breeding flock in a wheat field. When that failed, I hit some cedar groves, immediately received an answer to my calling, and barely got set up in time to see three longbeards charge in. It should have been an easy double. However, unbeknownst to me at the time, the borrowed gun I was shooting patterned several inches high. After two humiliating misses, I finally pointed the bead somewhere near a gobbler's beard and shot it in the head. No biggie. It had been an incredible day afield.
The biggest challenge when hunting Nebraska is its generally open terrain. You can often spot turkeys from long distances, but you must be smart and sneaky when moving on them. You want to determine their direction of travel and get ahead of them. Falling in behind birds might let you hear some gobbling, but those busy hybrids will ultimately leave you in the dust. Locate turkeys, form an ambush plan, and then use terrain features — creek bottoms, terrain rises, cedar groves, or similar cover — to intercept them.
A few other caveats about the Cornhusker State: Biologists estimate that turkey numbers there are down about 45 percent from their highs 10 to 15 years ago. In response, the state now only allots 10,000 for nonresidents. Further, hunters can only take two birds per spring and only one per day.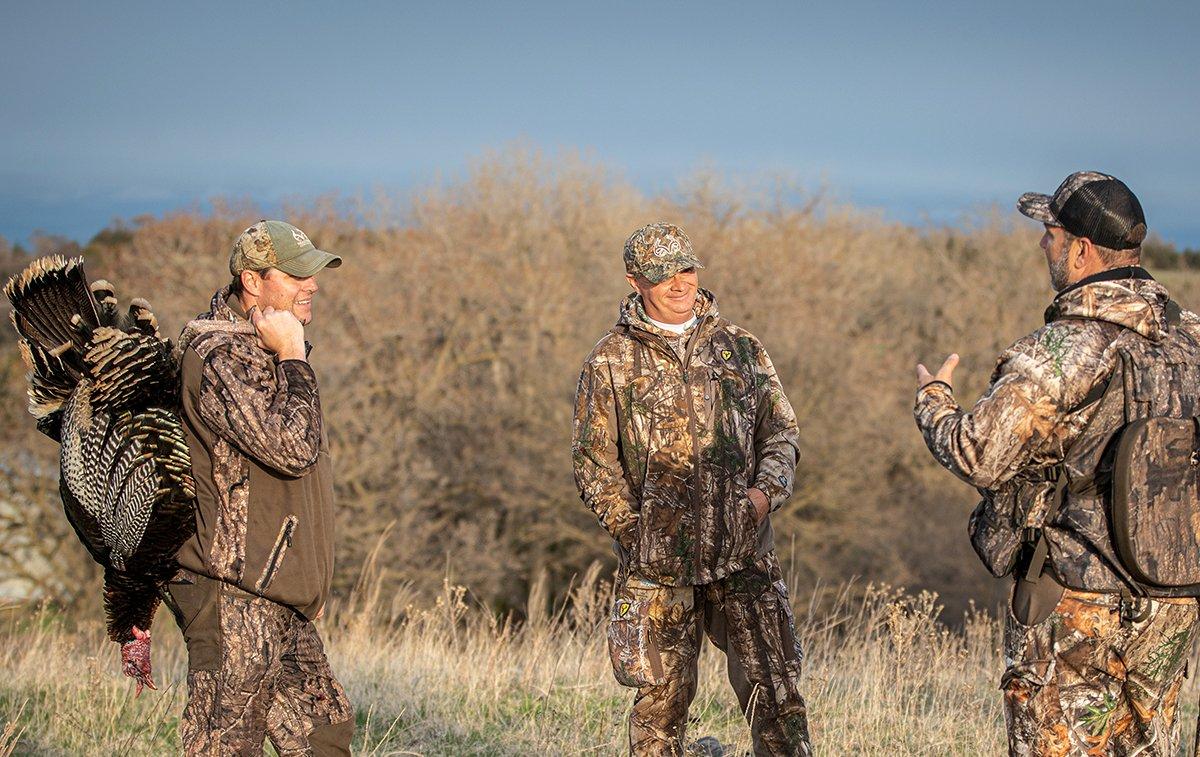 Missouri/Iowa
Not so long ago, Missouri was the undisputed king of Eastern turkey hunting. Parts of Iowa were just as good. Bird numbers might have declined somewhat, but both states still offer quality turkey hunting in classic settings. And there might not be a better Midwestern semi-guided hunt than state-hopping in northern Missouri and southern Iowa. After all, spring hunting in Missouri closes at 1 p.m., but Iowa is open all day. Chase Show-Me State longbeards in the morning, and then head north a bit to pursue Hawkeye State gobblers during the second shift.
I found an ideal semi-guided situation about 10 years ago. I hunted with a northern Missouri guide one morning, and we killed a hard-gobbling bird at about 10 a.m. Next year, I returned, and he showed me several farms in Missouri and Iowa where I could do my own thing.
The first morning, I took a friend to the Missouri farm I'd hunted the previous year. After a slow start, I called in a silent strutter at about 10:30 a.m., and my buddy killed it. An hour later, perhaps 300 yards away, I shot a red-hot 2-year-old that screamed its way to the call. With our Missouri tags filled, my buddy and I roosted some birds in Iowa that evening and returned the next day. I float-called behind my friend and watched him kill a big, hard-gobbling longbeard right off the roost. The next afternoon at another farm, two other friends and I slipped into position on a lone gobbler and called him to the gun five minutes later. I realized then it would be difficult to find better quality hunting anywhere.
Consider a few items when planning a Missouri/Iowa jaunt. First, licenses in both states are relatively expensive. However, when compared to the cost of a guided Osceola or Rio Grande hunt, the price tag pales. Also, Missouri offers over-the-counter tags for its three-week season. Iowa has a lottery in which nonresidents must choose and apply for a time period.
Florida
Yep, I just wrote that it might be difficult to find a semi-guided hunt in Osceola country. But if you do, it can be gold. I stumbled into one a few springs ago when I was invited to a sprawling southern Florida lease by the friend of a friend. I guess my buddy vouched for me, because our host kicked me out of his UTV in the pitch black the first morning and said to text him if I got a bird.
Hunting in Florida is always unique, but navigating that classic mix of huge pastures, thick swamps, and ancient timber was special. I spent the first two hours bumbling around and chasing distant phantom gobbles. At midmorning, though, I struck a relatively close bird and made a move to get in its path. Inexplicably, the gobbler shut up and seemed to drift away. Using big trees and field-edge brush for cover, I attempted to relocate on the bird but actually caught a glimpse of the turkey going away, about 100 yards to my right. I let the longbeard walk off, and then slipped as tight as I dared before setting up. After 15 minutes of calling and some frenzied gobbling, the sharp-spurred Osceola slipped in at 13 steps, and I killed it. Every Florida bird is special, but that hunt — in classic old Florida countryside, with just a yelper or two and no decoys — topped them all.
As mentioned, the toughest part of a semi-guided Sunshine State hunt might be finding an outfitter who'll let you do it. Be patient. Maybe take a fully guided trip and try to win the confidence of your host. If he believes you know what you're doing, he might let you experience Florida on your own.
(Don't miss: How Wild Turkeys Endure Winter, and What You Can Do to Help)
South Dakota
Hunting the Mount Rushmore State is similar to hunting Nebraska, or any other Western state, for that matter. However, South Dakota offers a variety unlike many other destinations. You can ply the big timber of the Black Hills, stretch your legs on Pine Ridge or Rosebud reservation land, or explore vast river breaks and cottonwood bottoms with a prairie tag.
I've had great semi-guided experiences at many South Dakota locales, but my favorite occurred about 18 years ago at a friend's ranch near Wall, on the Cheyenne River. We'd hunted together the previous year and scored a pair of beautiful white-tipped Merriam's. During my next visit, he felt comfortable letting me roam his creek bottoms and river breaks most of the day. I probably walked, called, and glassed more than I ever had that day and never came close to working a turkey. But just before suppertime, as a storm blew from the west, I spied a line of turkeys working down from a break toward some roosting trees by the river. They were probably a half-mile away, but I figured a ditch near a roadside cornfield might conceal my approach. I ducked into the depression and ran as hard as I could in boots until reaching the line of trees the birds had been following. Then I dropped to my belly and slithered up the road bed.
Man, they have to be right here, unless they got past me already, I thought.
I poked my head up to look — just as a gobbler 30 yards on the other side of the trees poked its head up. Trying to cover my movement, I got my gun in position and somehow shot the longbeard just before it bolted.
Classic? Nope. An adventure? Heck yeah. And that's why I love kicking around South Dakota.
Do your homework before you go. Rules on Indian reservations vary. Some require that you hunt with a guide, but others don't. State tags are issued via drawings. Nonresidents are eligible for one Black Hills tag, but you must apply for it before your hunt and leave enough time to receive your license through the mail (seven to 10 days). Tag availability varies in many prairie units, so research the best options.
South Carolina
Uh, say what? With all the dire news about turkey numbers in the Southeast, why would anyone attempt a semi-guided hunt in the Palmetto State, which already has a deserved reputation for having some of the country's toughest turkeys? My response: Because it's cool.
Like many Southeastern states, South Carolina has unique landscapes and challenging hunting that requires you to be on top of your game. Further, the Southeast is simply the heart and soul of turkey hunting. Action might be better elsewhere, but you'll never find more tradition and history than when yelping in those dense swamps and hardwood bottoms.
Years ago, a buddy hosted me in a memorable semi-guided South Carolina hunt. Our host ran an archery-only hog and deer operation but let us tote the scatterguns for turkeys a couple of days. The property bordered the Savannah River, and recent rains had flooded much of the lowland timber. When my giggling buddies dropped me off alone in the pre-dawn, I felt like a Yankee who was out of his element. And when I heard a 6-foot alligator splash into a puddle during my walk in, it confirmed I wasn't in Wisconsin anymore.
I spent the morning maneuvering around deep sloughs and a copperhead or two, and I managed to call in a pair of gobblers — and missed one. I was disappointed, and it still stings today. But the experience of working those birds in that country old-timers had hunted for decades was more than worthwhile.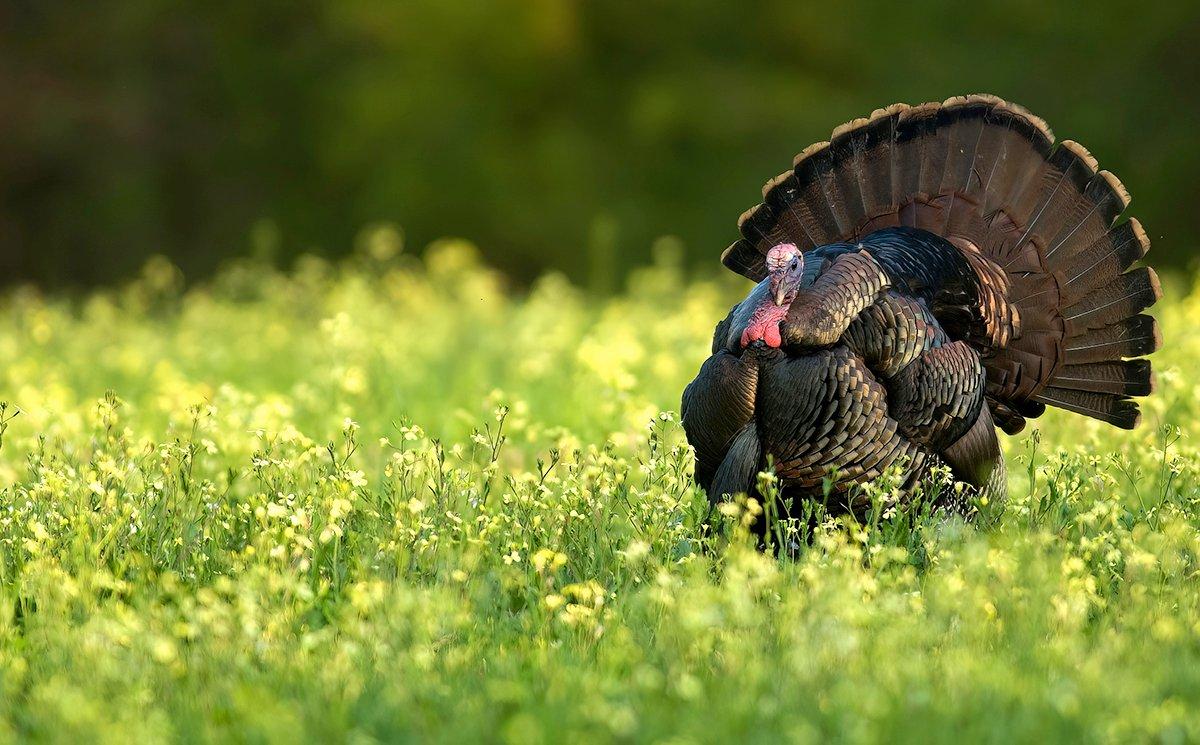 The Semi-Guided Advantage
Keep on the lookout for quality semi-guided hunts. Chat with fellow hunters to get tips and possibly find connections. Be patient, and work to gain the trust and friendship of outfitters. And when you finally hit a good opportunity, hold onto it, and don't do anything that might jeopardize the gift. Like the birds we hunt and the country they inhabit, semi-guided hunts are that precious.
(Don't miss: Fool a Field Turkey Without a Fan)