B
180,000 (NWTF estimate)
Wild Turkey Population
Easterns
Turkey Subspecies
185,000
Number of Licenses Sold Annually
$46
Annual hunting license, $23; deer/turkey license, $23
Cost of Resident License and Permit
$146 to $197
Annual hunting license, $111; three-day license, $60; deer/turkey license, $86
Cost of Non-Resident License and Permit
Virginia has a great turkey hunting tradition, spring and fall. Why? Public land. That's the real story when it comes to Virginia. Opportunity.
According to the Virginia Department of Game and Inland Fisheries, breeding activity begins in late March and early April. Egg laying starts around the middle of April. Peak nest incubation is normally the first week of May (May 5).
Hatching occurs 28 days later, often during the first week of June. Peak gobbling in Virginia normally occurs in early May, based on field surveys. 
Peak gobbling typically coincides with peak nest incubation. Gobbling rates decline as the spring season progresses (tagged birds and hunting pressure are cited as factors). 
Yearning for the East Coast's version of wide-open Western spaces? The George Washington and Jefferson National Forest in central Virginia cover more than 1.7 million acres of hunting opportunity, not only for spring gobblers, but for small game, fall turkeys, whitetails, and black bears.
Located near the town of Saltville, the Clinch Mountain WMA offers good turkey hunting, too.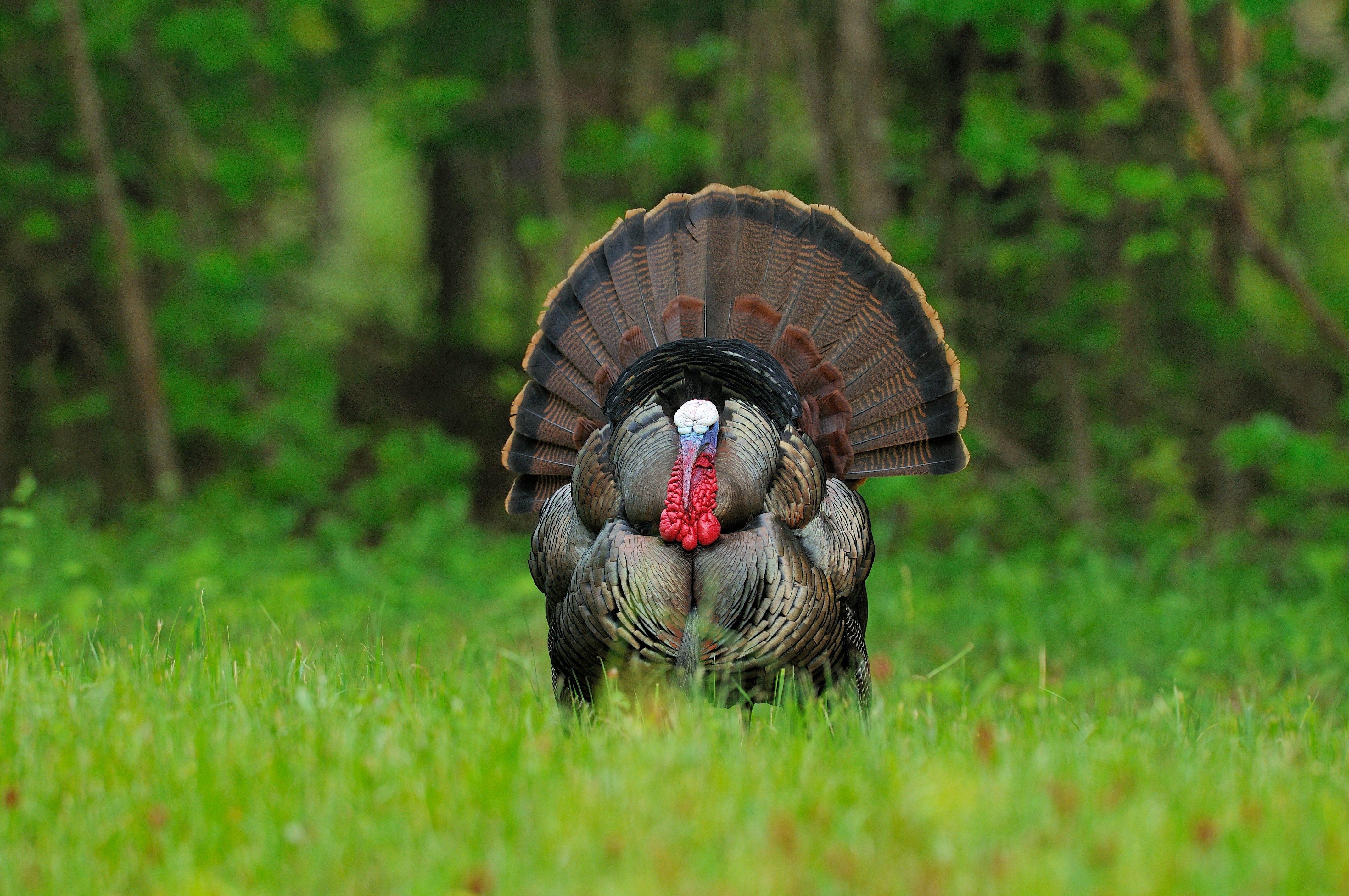 Go here for more Realtree turkey hunting.