B
79,300
Duck Statewide Harvest
50,400
Goose Statewide Harvest
15,500
No. Waterfowl Licenses Sold Annually
$10 base license, $8 resident conservation license (but varies by age)
Cost of Resident Waterfowl Hunting License
$6.50
Cost of Resident State Stamps and Permits
$15 base hunting license, $10 conservation license (but varies by age)
Cost of Non-Resident Waterfowl Hunting License
$50
Cost of Non-Resident State Stamps and Permits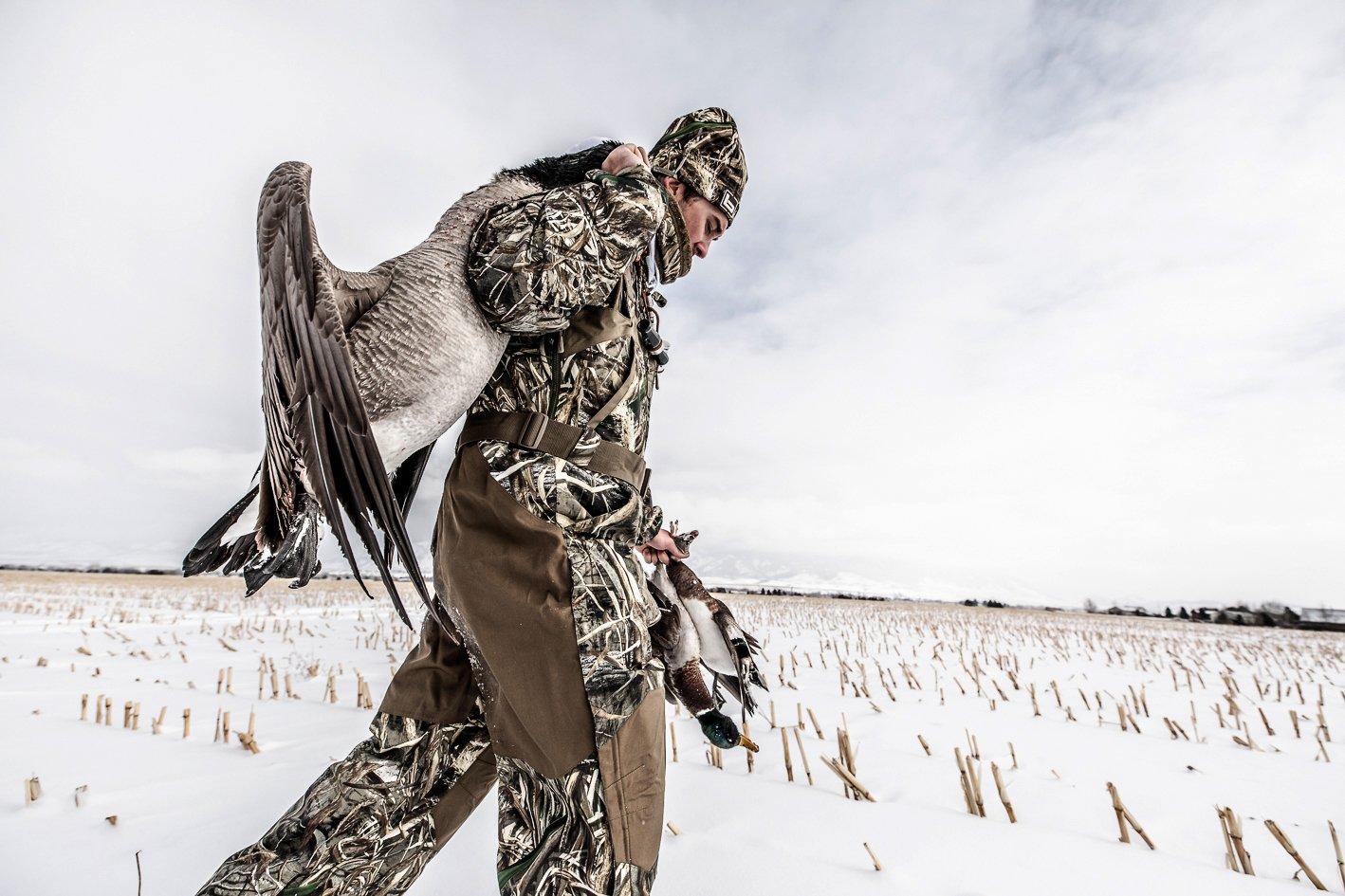 Photo by Nick Costas
The words waterfowling and Montana usually don't end up in the same sentence, and the reason is simple: The state's duck and goose hunting opportunities are overshadowed by the emphasis on big game, primarily elk, antelope and mule deer.
But five factors make Montana a fine destination for a waterfowl hunt: plenty of ducks, good public hunting opportunity, big-country solitude, ducks in two flyways and some excellent goose hunting as a bonus. Let's take each factor in turn for this solid B-rated waterfowling state.
First, Montana is a fine production state, producing large numbers of puddle ducks — including mallards, gadwall, wigeon, pintails and shovelers — in the abundant low-grass prairies and pastures that dot the eastern two-thirds of the state. Add to that plenty of fresh migrants that stream in from Alberta, Saskatchewan and eastern British Columbia as the weather freezes behind them.
Second, there's no shortage of public land to hunt. Between Montana's Block Management private-land access program and plenty of BLM land, you could hunt a hundred lifetimes here and never cover it all. Look for ponds (locally known as tanks or stock dams) and marsh-wetland-slough complexes. They are everywhere, even in the seemingly dry landscape.
Third, you're not going to find hunting competition in Montana. There are just too few hunters across too much space.
Montana covers two flyways, and that's sort of fun: The eastern half of the state is part of the Central Flyway, and the western half is in the Pacific Flyway.