Guiding hunters for a living isn't as simple as it seems, but it can be a dream job for some. Here's what to know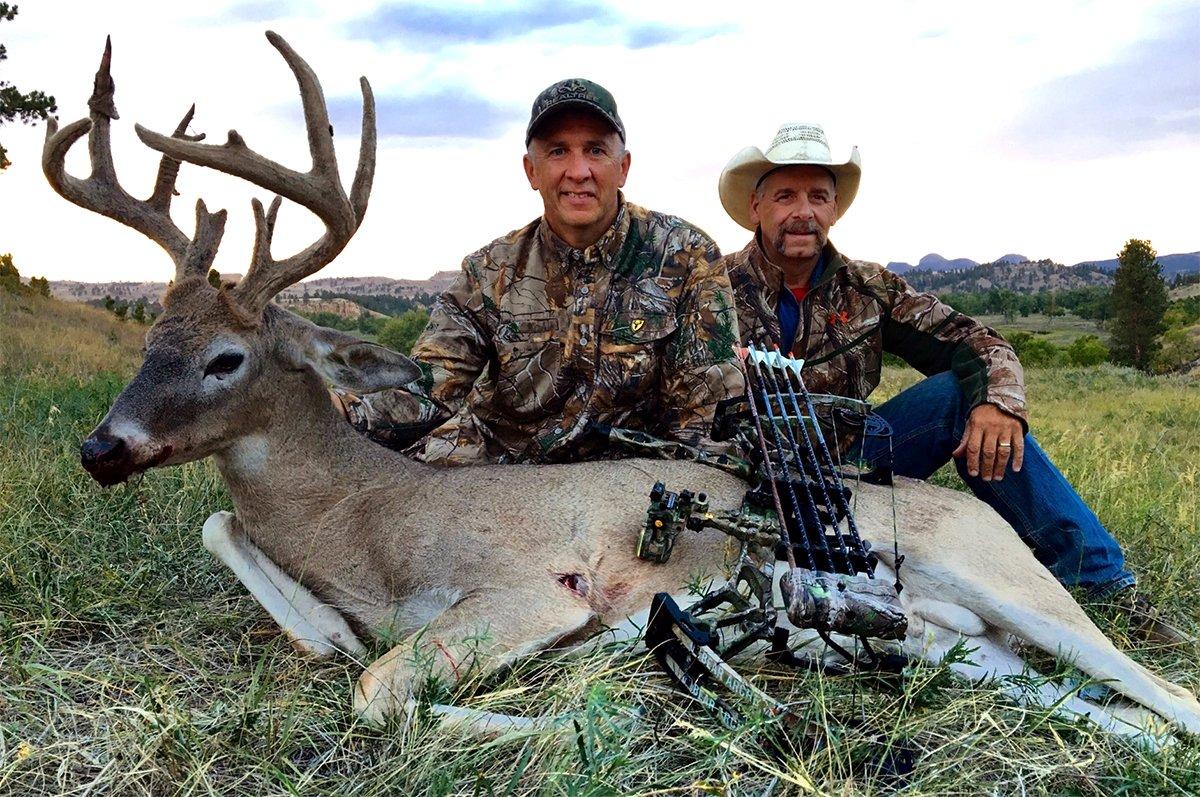 Being a hunting guide and spending months in the outdoors chasing critters would be a dream job, right? It surely is for some, but guiding is not for everyone. There can be a long road to success, especially financially. Here is what you need to know, with input from some of the best hunting guides and outfitters in the country.
Know What You're Getting Into
First, understand that the terms guide and outfitter are commonly, but incorrectly, interchanged. An outfitter is a licensed business that brings in hunters. Guides are contracted or employed by outfitters, and they are the individuals who actually take hunters afield and help with their hunt. Most outfitters are also guides, and begin their careers as guides, but not all guides are outfitters.
Many rookie guides quickly realize how demanding the profession is. It isn't for the lazy or dispassionate hunter. Or one who loves sleep. A positive attitude and outlook can help get you through some frustrating situations, said Bone Collector's Nick Mundt, who used to be a big game hunting guide. Prepare to be tired and hungry; it's a grind but a labor of love. Being up hours before light, daily, and getting to bed late, are part of the job.
It also doesn't pay well, especially starting out. This is a great profession to get in if you love to hunt and spend time in the outdoors, said Mike Stroff, owner of SOE Hunts. Make no mistake, it is not a business you will get rich in. But if you love it, you can have a very rewarding career.
(Don't Miss: 7 Different Deer Taxidermy Options and Their Costs)
Jeff Smith of 7J Outfitters stressed the need to understand just how much time guiding requires. It isn't your typical 40-hour workweek job. Be willing to work long hours with no days off, Smith said. Do whatever you need and can do to offer a memorable and successful experience for all clients. Willingness to work hard and showing up on time go a long way.
Not everyone has the right emotional, mental, and physical makeup to be a hunting guide. You need emotional intelligence, general logic, hunting knowledge, and physical fitness. You also must have the ability to overcome difficult situations.
After all, our calling to help our fellow man is one of the greatest of all. Serving as a hunting guide is a great way to do that.
Not all experiences and clients are fun, Mundt said. The pressure of being successful is a part that people don't often think about when becoming a guide. Clients always have the highest success in mind, and not all clients are realistic about their chances in a fair-chase situation. A positive, upbeat guide with a good outlook will help with clients who expect the world but find that hunting isn't always rainbows and roses.
A good personality is a huge help when the hunting gets tough. Having a propensity for finding game, an ability to entertain, and an aptness for diffusing tense situations is important. Never underestimate the power of a little patience, politeness, and good humor.
Some of these qualities are innate, but others are developed. Nonetheless, improving your communication, organizational, physical, and teaching skills will make you a better hunting guide.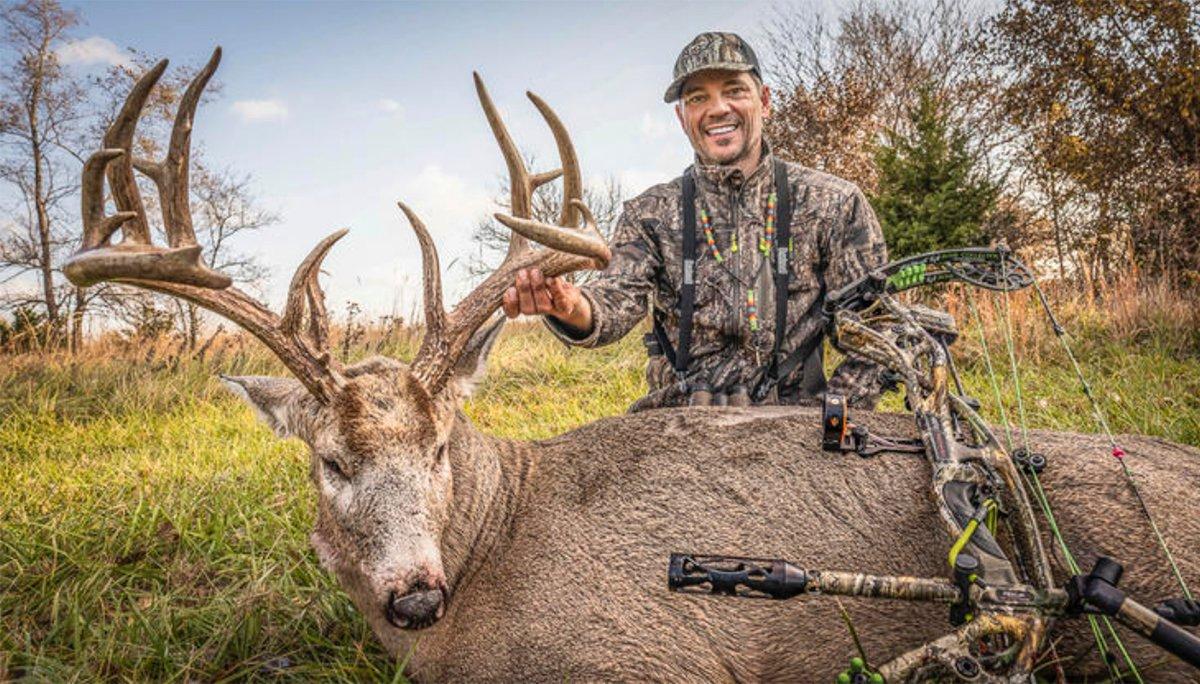 Follow the Steps
While most states don't require formal education to be a hunting guide, it doesn't hurt to have it. Going to guide school better equips you with hunting and non-hunting information that applies to the job. First aid and CPR certification are generally required.
If seeking employment, going to guide school is a great way to set yourself apart. Guide schools are excellent for general and specialized learning and they cover things such as business management, lodging information, meal production, safety, liability expectations, horsemanship, and more. Some courses even drill down on the specifics of guiding for different species, from big game to waterfowl.
Formal education isn't always required, though, especially if you're an experienced hunter. To become a guide, the only education that is required is the knowledge learned in the field and the ability to learn and take direction, Mundt said. Overdelivering and putting in extra effort will go a long way.
(Buy Alert: EZ T-Post Bracket)
Legal requirements for guiding vary by state, so you'll want to research the regulations ahead of time. Outfitters are generally required to get commercial licenses, carry insurance, and in some states, join outfitter associations. Guides often have to obtain a commercial license as well, but it's up to the outfitter to know what all is legally required. For that reason and others, stick with reputable outfitters. Try to work for a well-established outfitter, Smith says. If need be, start as a wrangler. Pay attention to every detail and all aspects of the operation.
Mundt says prospective guides should figure out what species they are most prepared to guide for because it's difficult to guide people for animals and in areas you aren't knowledgeable about. The biggest of big game animals are fun to hunt, but they aren't as in demand as more common species. There is a lot of work out there from whitetail outfitters, Mundt said. Most are looking for help at all times.
Invest in Necessary Gear
Like any trade, guides should invest in gear they'll need to be successful. Some of the basics include quality optics, good clothing and boots, hunting apps, GPS units, and more. Sometimes these things are provided by employers, but generally, they are not.
Money isn't great but good, personable guides with a great attitude and work ethic make the extra bucks in tips, Mundt said. Two things a guide will learn quickly — a nap is priceless, and a good sound vehicle is a must.
(Don't Miss: Have You Ever Seen a Melanistic Whitetail?)
Running trail cameras, boots-on-the-ground scouting, and glassing are all important. Guides must know the areas they hunt. Homing in on target animals' patterns is an important aspect of the job. Hunters are paying to see, and hopefully shoot, game. No outfitter 100% guarantees sightings and shot opportunities. But those with low success rates don't stay in business very long. The best outfitters depend on good guides to maintain high success rates.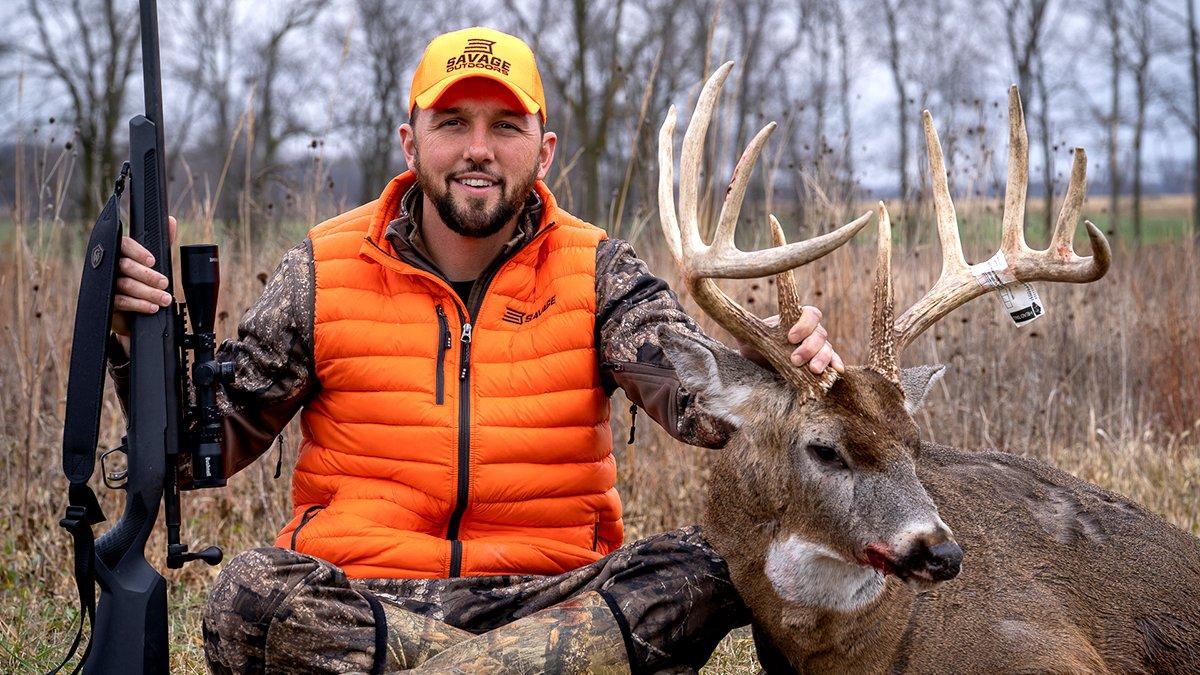 Find Work
Good guides are in high demand with reputable outfitters, who are generally in short supply of good help. Reach out to prospective outfitters for work, Mundt said. Most guides are busy for many days, weeks, and months on end, so a free schedule is required. It's tough for outfitters to find people who can be away from home for extended periods and have the time it takes to be a solid employee.
(Buy Alert: Realtree EZ Pac-Pole)
All the behind the scenes for preparation and organization must get done before hunters show up, Smith said. Be aware of and assist with all the details before the hunter shows up and all the details to help things runs smoothly during their hunt and the clean-up when they leave. Be willing to do whatever needs to be done. Running a hunting camp involves much more than guiding and hunting.
Sustain the Lifestyle
Guiding is taxing on the body and mind. Sustaining this lifestyle over the long haul isn't easy. Determine whether this is a short- or long-term career path for you. Regardless, always remember, your No. 1 priority is working hard for your clients and keeping them safe.
Be honest, work hard, Stroff said. Spend the time preparing for each group. Always remember, no matter how tired you are or how many hunts in a row you have guided, when a new group arrives, it is their one hunt or vacation of the year. You have to put your best foot forward. Work for them just like you have for all groups before them.
Smith concurred. Control what you can control to the best of your ability, he said. Be prepared with the correct gear. Put yourself in the shoes of each client. Do whatever you can to make the whole experience of your client fun and memorable.
Do that, and you've done your job. And you just might realize helping others succeed is much more fun, and rewarding, than taking game of your own. After all, our calling to help our fellow man is one of the greatest of all. Serving as a hunting guide is a great way to do that.
(Don't Miss: 5 Advanced Trail Camera Tactics)