Have You Ever Attended an Elk Calling Contest?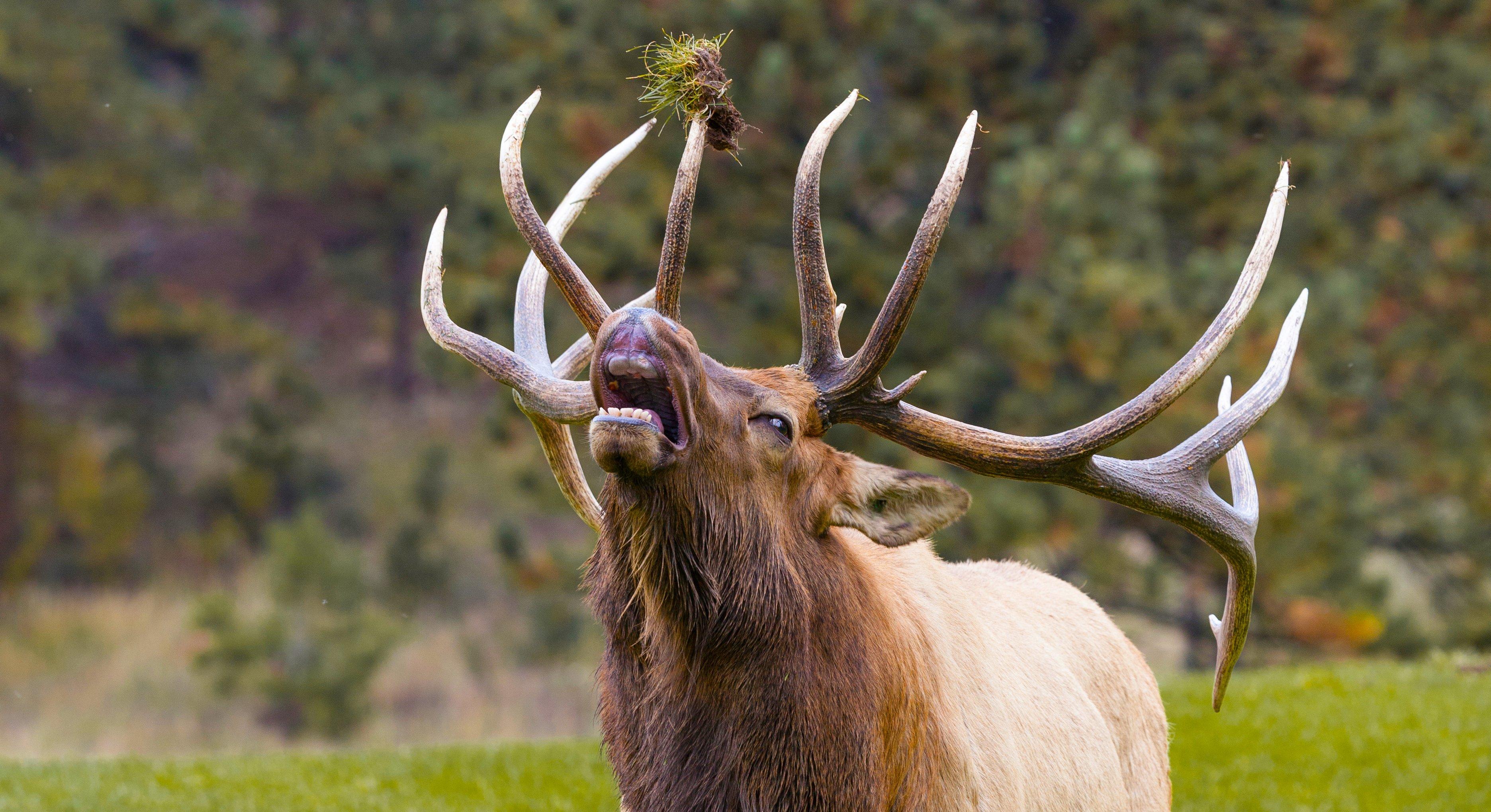 Elk hunting is a way of life for many. And for the rest, it's a dream. And the world elk calling championship is a way to celebrate that lifestyle and all those who are great at sounding like this big game animal.
The recent event, hosted by the Rocky Mountain Elk Foundation and the International Sportsmen's Exposition, took place in Salt Lake City, Utah. Elk hunters and callers gathered from all across the country to show off their calling abilities.
Bryan Langley, a three-time professional division champion, won 1st place in the professional division.
It feels pretty good. It's been awhile. Corey and I have gone back and forth every year, said Langley. The first sequence I felt that my call was breaking up a little bit so I switched to a different call and I felt like I hit all the notes I needed to.
His kids also competed and performed well in different divisions. His oldest son, Brayden, competed in the men's division. His younger three, Moriah, Gavin and Abram won first, second and fifth, respectively.
Click here for the full story on the 2017 elk calling championship. Check out the full list of winners in each category below.
2017 World Elk Calling Championships winners:
Professional Division
Bryan Langley, McMinnville, Oregon
Corey Jacobsen, Boise, Idaho
Cody McCarthy, Post Falls, Idaho
Men's Division
Damian Pagano, Rexburg, Idaho
Dirk Durham, Orofino, Idaho
Matt Toyn, Harrisville, Utah
Women's Division
Lydia Smith, Rigby, Idaho
Misty Jacobsen, Vacaville, California
Jamie McCarthy, Post Falls, Idaho
Voice Division
Hannah Holiday, Northglenn, Colorado
Paul Griffiths, Somers, Montana
Kailee Brimmer, Keno, Oregon
Youth Division
Jacob Simper, Tooele, Utah
Joseph Simper, Tooele, Utah
Hunter Lewis, Herriman, Utah
Pee Wee Division
Moriah Langley, McMinnville, Oregon
Gavin Langley, McMinnville, Oregon
Fisher Lewis, Herriman, Utah
Bonus Read: 15 Bull Elk Bugling in Your Face
Click here for more big game hunting articles, galleries and videos.
Follow us on Facebook.