From OTC elk to Arizona javelina to Idaho black bears, check out these DIY budget adventures for public-land bowhunters
I've been bowhunting long enough to realize killing a Pope & Young class critter is always something to be celebrated. But when you tag that animal on a do-it-yourself hunt on public land, it's time for fireworks, streamers, and a cake proclaiming the occasion.
Well maybe not that big. But it's pretty dang special.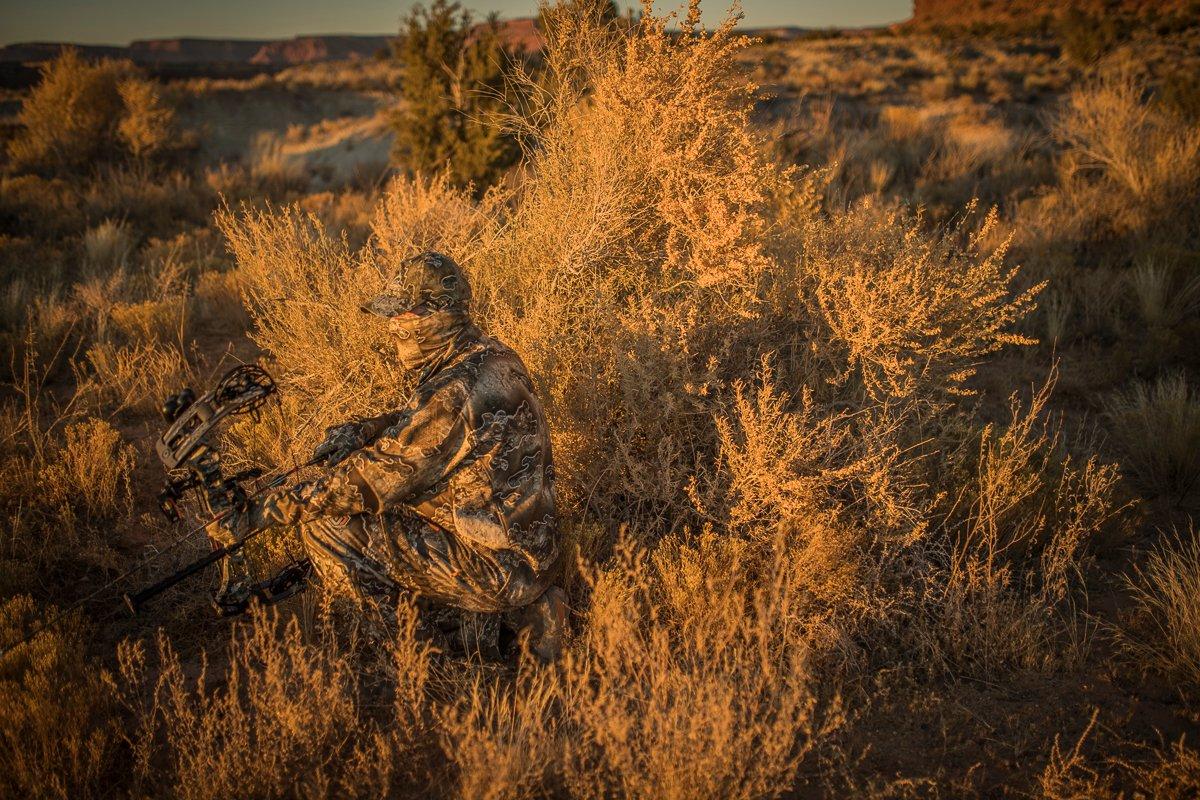 The animal in question was a pronghorn buck with a dark rack that stretched both high and heavy and seemed, at least to me at the time, like the outline of an oil derrick on the Wyoming horizon. My cousin (already tagged out, by the way) and I spotted that buck as it slipped up a sheltered draw and we hastily planned a stalk that would hopefully carry me to within bow range. As soon as the buck disappeared in the ravine, I trotted for 200 yards, hit my knees, and crept the last 50 steps like a sidling crab. When I peeked over the rim the buck was straight below me and oblivious to my presence. I drew, hit anchor, picked a spot, and sent a lethal broadhead on its way in less time than it took to write this. Twenty minutes later I was dragging that buck across a sage flat toward the truck.
Oddly, that buck wasn't the highlight of the trip. The best part was this: four Joe Lunchbucket bowhunters had traveled to the Cowboy State, hunted nothing but public land for one week, tagged out on archery pronghorns, and had done it for a fraction of the cost of a guided hunt. I suppose bowhunting could get better than that ... we just couldn't imagine it at the time.
The good news is, hunts like that are still available. Sure, booking a trip with a reputable outfitter can up your odds beyond measure. Trouble is, some of us have to save several years for such a hunt, or wait for enough preference points to draw a coveted tag. And if we want to bowhunt every year, DIY hunts fill the gaps between our down-times. With that in mind, here are five opportunities that not only scratch that adventure itch but also offer some incredible hunting.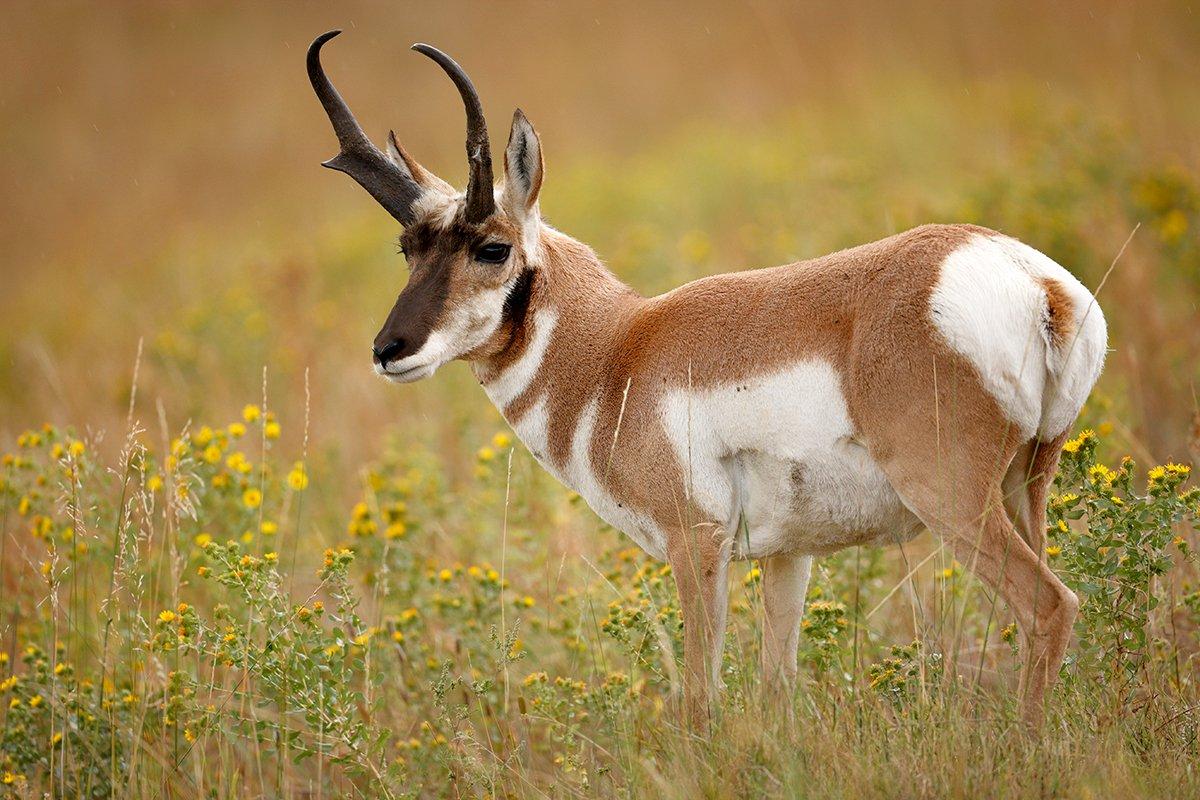 1. Wyoming Pronghorns
It's getting to be something of a cliche, but like many cliches, it happens to be true. In most years Wyoming hosts more pronghorns than people. If there's a bigger ground zero for tagging a pronghorn buck with a bow, I've yet to hear of it. Even better, the Cowboy State is peppered with public land, mostly owned by the Bureau of Land Management (BLM). That's where I've enjoyed several hunts for pronghorns.
While in many years pronghorn tags are an easy draw, that is largely dictated by population trends, which are largely determined by winter weather, which is totally unpredictable. Fortunately, the draw for pronghorn tags doesn't occur until June, which allows plenty of time to apply, draw and research a unit before the prime archery hunting (September) occurs.
(Don't Miss: How to Plan Your First Antelope Hunt)
The key to success in this hunt is to pick a unit with plenty of BLM (or other public) tracts and cover plenty of ground. We spent a lot of hours in a truck cab, glassing pronghorns and looking for a buck hanging by, or bedding in, terrain conducive to a stalk. If that cover existed the hunt was on; if not we just drove on. This was a target-rich environment and we enjoyed several opportunities each day. Of course, stalking can be enhanced and / or supplemented with decoying to add even more excitement, as the pronghorn rut is on in September and bucks can be highly aggressive. Most guided archery hunts for speed-goats focus on waiting in ground blinds over a water hole; I'd take the spot-n-stalk option every time, even if it means fewer and smaller bucks.
Tag Pricing: $341.00 Tags are on draw with availability dictated by population. June deadline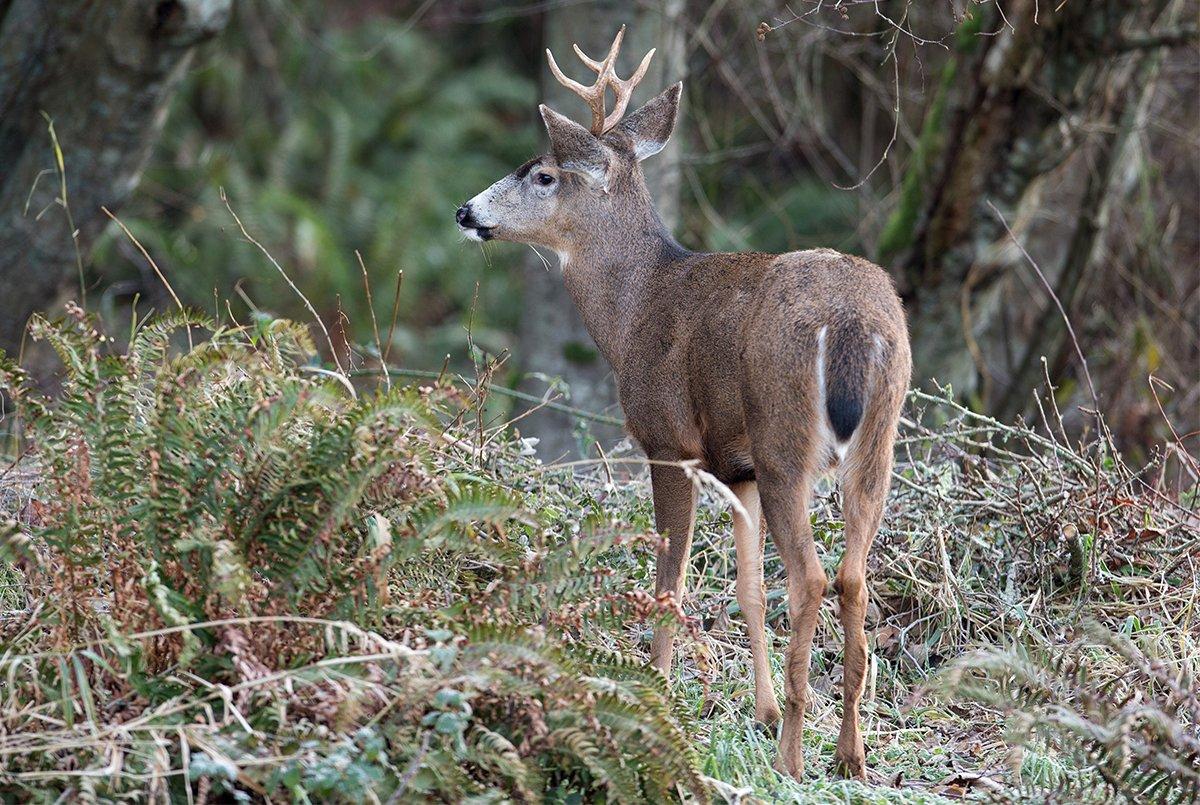 2. Kodiak Island Sitka Blacktails
This may be the most expensive of the DIY options here, but it's also exotic, adventurous, and allows nonresidents to hunt Alaska on their own for a fraction of the cost of a guided hunt. Kodiak Island offers some of the most incredible scenery, combined with the chance to hunt gorgeous bucks, many of which have never seen a human being. This is a true coastal wilderness experience, with the opportunity to see whales, sea lions, otters, and other Alaskan species suited to a wildlife documentary.
Alaskan Greg Brush is an avid bowhunter who's chased Kodiak blacktails eight times and counts those hunts as some of his most memorable adventures. It's gorgeous back-country, with tons of deer and a high success rate, he said. Even better, you have several options for accessing and hunting the island, depending on your preferences. You can hunt from a boat, a cabin, or a drop-camp. You can literally create your own adventure, but hunt for deer completely on your own.
(Don't Miss: 11 of the Best New Bows for 2021)
While hunting on Kodiak starts in early fall, Brush prefers mid- to late-November. The weather can be tougher, but blacktails are rutting and moving well, he said. Plus, the foliage is down and you can spot bucks more easily and pick ones that are vulnerable to stalking and calling (grunting and rattling are arguably better here than anywhere else), and you can spot brown bears that might compete with you; something to always keep in mind when hunting Kodiak Island.
As with most hunting in Alaska, getting there and getting transported are a significant cost. You'll need to fly to Anchorage, then Kodiak on a standard airline. Then depart from Kodiak on whatever transport you select. Call transporters to learn their most recent fares, as they can change greatly in response to fuel costs.
Consider purchasing some camping gear or other items once in Kodiak; prices might seem steep compared to stateside, but so are excess baggage/overweight fees on airlines.
Tag Pricing: $300 deer tag. $160 hunting license.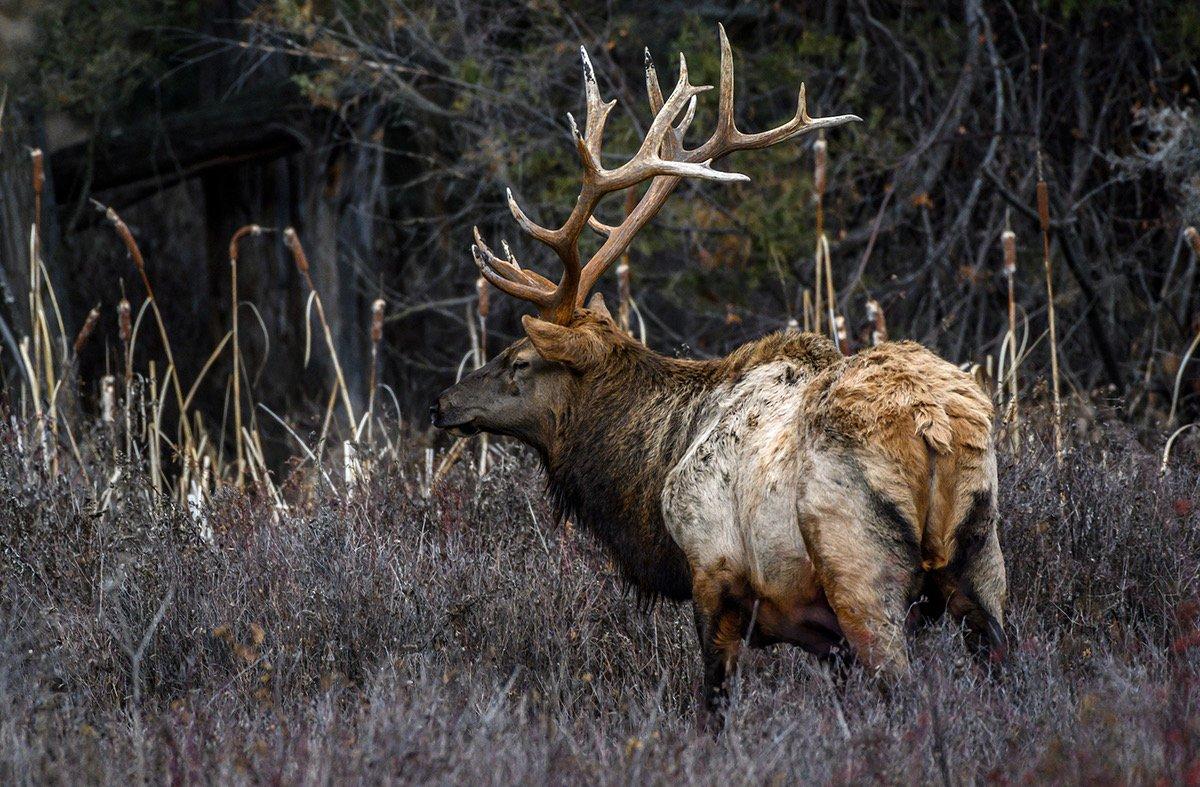 3. Colorado Elk
The San Juan mountains are the largest range in Colorado and contain the highest peaks in the state. They are also home to more than enough elk to satisfy any DIY bowhunter willing to do some work, according to Travis Reed, owner of Western Sky Outfitters in Ignacio. Elk go to where they aren't being pressured, he said. And almost every hunter does the exact thing the last guy did. He parks at a trailhead and hikes in as far as he can hunt for the day. And the next guy does the same thing. Doesn't take long and there's a zone around those trailheads that barely has an elk after the opener.
Unless you're a bandy-legged athlete willing to hike deep and spike camp miles from the nearest access road, hiring someone like Reed to ride you into a drop camp, or at least haul you and your gear into a camp you select, is a cost-effective means for getting into elk. Cost of a one-week drop camp in a pre-scouted location is $1,950. If you have an area picked out and want to use your own gear and hunting skill, Reed's horses will haul you and your gear in for $300 per load. The average guy will require three loads; one horse for him and two for gear, Reed said.
(Don't Miss: The Country's Best Elk-Hunting Units)
So you'll spend a few hundred extra dollars, but your chances of getting into bugling bulls soars. I like that mid-September time frame for the best bugling, Reed said. I think the odds of calling in an active bull are better if you come earlier, but you'll just hear fewer bulls so your odds drop. I like to use a bugle to locate a bull, then move toward him and try to get within about rifle range before I start working him with cow calls.
In addition to losing human pressure, Reed says finding the best habitat is the key to finding, and staying with, elk. We've had fires out here, and the next couple years after a fire results in a lot of new young growth that elk love to eat, he said. In September, north-facing slopes are darker and cooler and elk seek them out to bed, then slip out to feed in young aspen if it's nearby. You need to find that secure cover close to feed to stay into animals. Too many guys want to watch over a huge meadow or park. Trouble is, elk don't use those areas in daylight much.
Tag Pricing: $688.26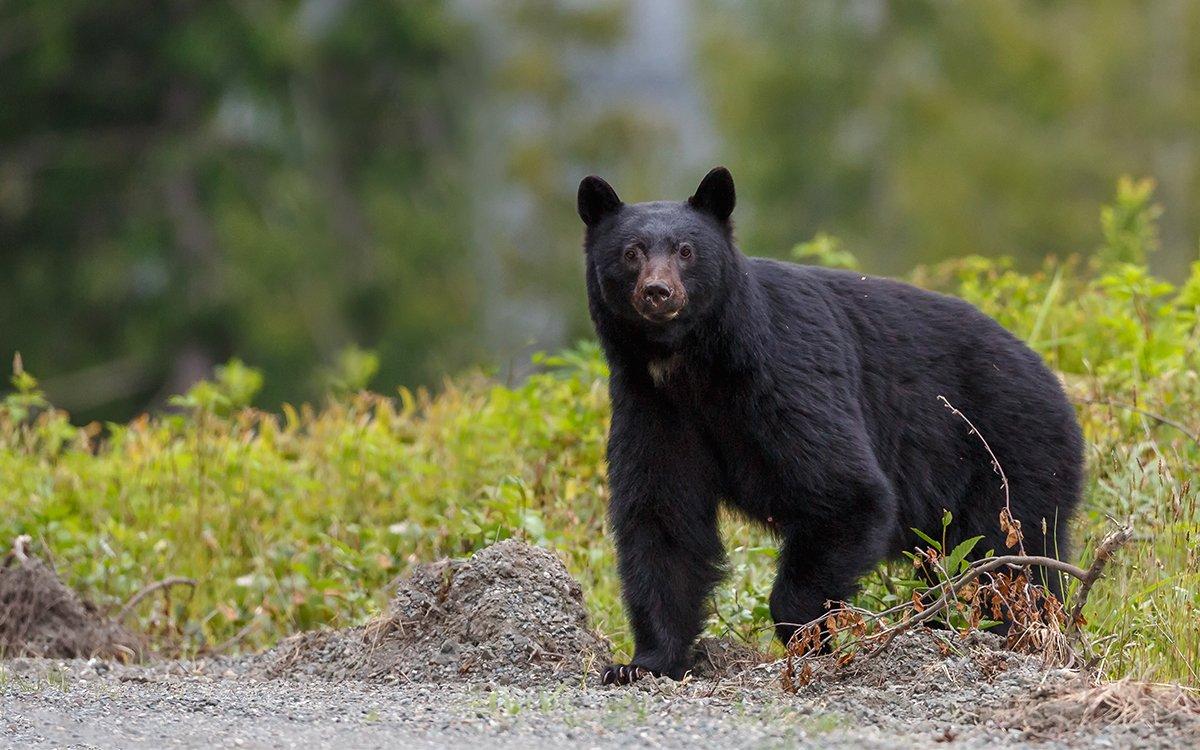 4. Idaho Spring Bear
Get that turkey hunting out of the way early next spring, so you can turn your attention to a western black bear hunt. With seasons typically starting in mid-April and lasting until the end of May (June 30 in some units) and licenses reasonable, an Idaho spring bear hunt offers affordable adventure.
There are several options for spring bear hunters in the Gem State. Houndsmen can run bears with dogs in the expansive national forest system, and for those who prefer a bait hunt, Idaho is one of the few states in the Lower 48 that allow baiting in the spring. It's important to know and observe the baiting laws which, among other restrictions, require baits to be placed at least 200 yards from any roadway navigable by vehicle, or any maintained hiking trail. For additional baiting rules, visit the Fish & Game website.
(Don't Miss: North American Super Slam: 29 Big Game Animals You Need)
Realtree pro-staffer Joel Burham prefers a third option for pursuing spring black bear; spot and stalk. It's pretty hard work, but really rewarding if you get one, Burham said, noting that he'd killed a good black bear in 2019 using the technique. I like to get back in, hike to places others might not want to work to reach. But I do my research first. Many eastern and Midwestern hunters are afraid to call biologists in state game departments. I've found they're an invaluable resource and very happy to supply hunters with detailed information about conditions and harvests in a particular unit.
Burham's technique is simple, but exhausting. I simply hike until I find an open basin or valley that has the green growth, or berries, that bears coming out of hibernation are looking for, he said. I get up high and when I find a spot that has the food, I glass it thoroughly from several angles and, if I don't see a bear, I keep going. Bears are moving big then, looking for the food they need. Hunters need to do the same; if I'm not seeing bears in drainages, I'm hiking to the next one.
Tag Pricing: $185.00 (nonresident hunting license) plus 231.75 (bear tag fee).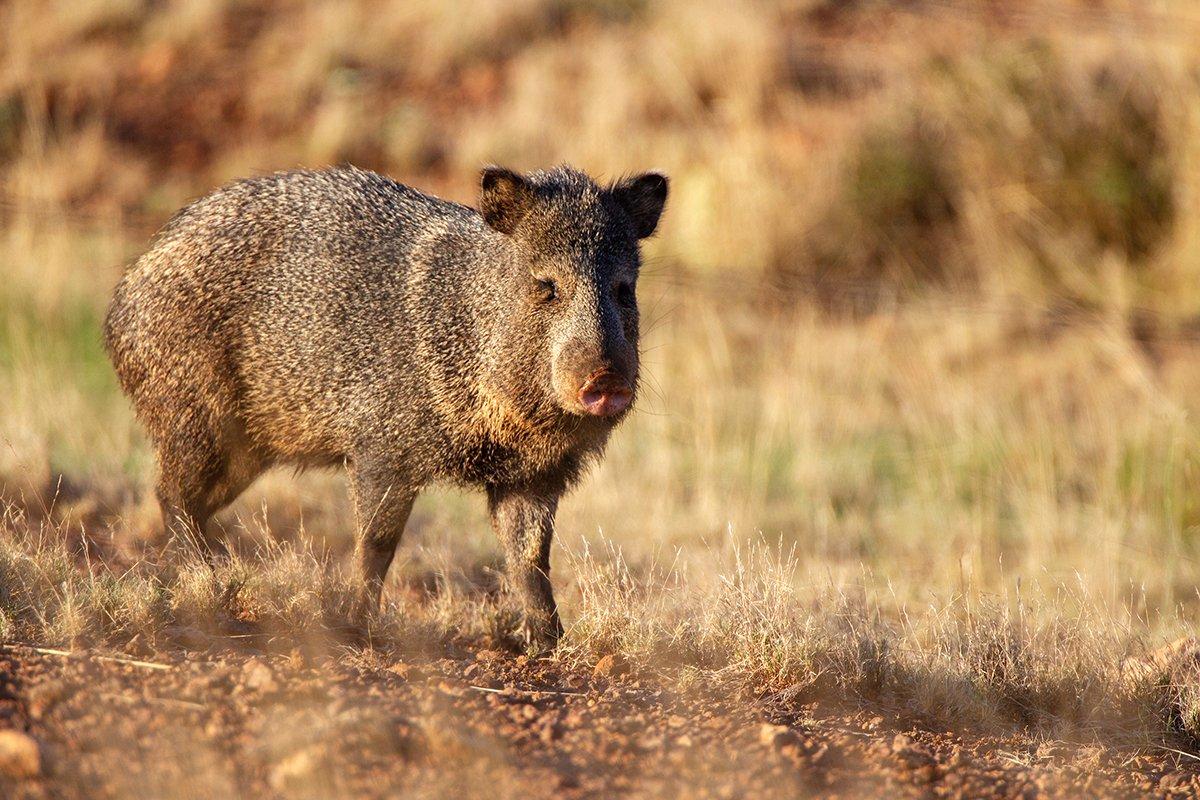 5. Arizona Javelina
Coyotes aren't the only critter that comes to a predator call. When my friend Jim Drew bumped a group of javelina on a stalk, he did the counter-intuitive thing that all the veteran javelina hunters tell you to do; he snatched a predator call from his coat and blew. The fleeing pack turned on a dime and raced so quickly toward Drew that he barely had time to prepare for the shot. But barely was enough, and he was field dressing one of the desert trophies shortly after making the 10-yard opportunity count.
Javelina are a perfect species for a DIY budget hunt because tags are usually fairly easy to obtain, the hunting can all be done on public land, and seasons typically occur after the popular fall hunts we all love are history. My last Arizona javelina hunt was in February, that limbo-land that occupies the space between late archery deer seasons and spring scouting and shed hunting. I didn't even care that I didn't punch a tag on that trip; I was traipsing the high desert in shirt sleeves while it was minus-15 back home.
(Don't Miss: 5 Best States for Pig Hunting)
Finding javelina is the trick; if the Arizona wilds can swallow up an elk or mule deer, think what it can do to the relatively tiny collared peccary. It takes some walking and glassing to find critters, and we focused on east- and south-facing hillsides on cool mornings (it can literally be freezing at dawn and 70 by early afternoon) as javelina seek out these warmer spots while they forage for prickly pear cacti. Once peccary are spotted the stalk is on, though some hunters do try javelina calls. The predator call ploy is pretty ingenious if you do blow a stalk; apparently the fleeing herd thinks one of their babies is being murdered and they rush back to help. Even better, javelina eyesight is pretty poor, which explains my buddy's point-blank shot.
Arizona has several javelina hunts for bowhunters; the archery-only season runs for about three weeks in January, the handgun-archery-muzzleloader (HAM) hunt spans 10 days in February, and the general season typically follows the HAM hunt and lasts for a week. There are always some OTC hunts, but typically these occur on private land and permission must be obtained. Applications are due in mid-October. Check the zones and updated season dates.
Tag Pricing: Combination hunt/fish: $160.00, Javelina tag: $115.00