Looking to hit the road for a hog hunt? These five stops are prime for swine
Feral hogs are one of the country's great ecological disasters. Few pests are more difficult to control, or more immediately detrimental to native ecosystems. In fact, some biologists consider hogs to be the most destructive invasive species on the planet. Though their spread across the United States has been slowed a bit over the past few years, thanks to smart regulations and trapping measures, wild pigs are nonetheless here to stay in many parts of the country.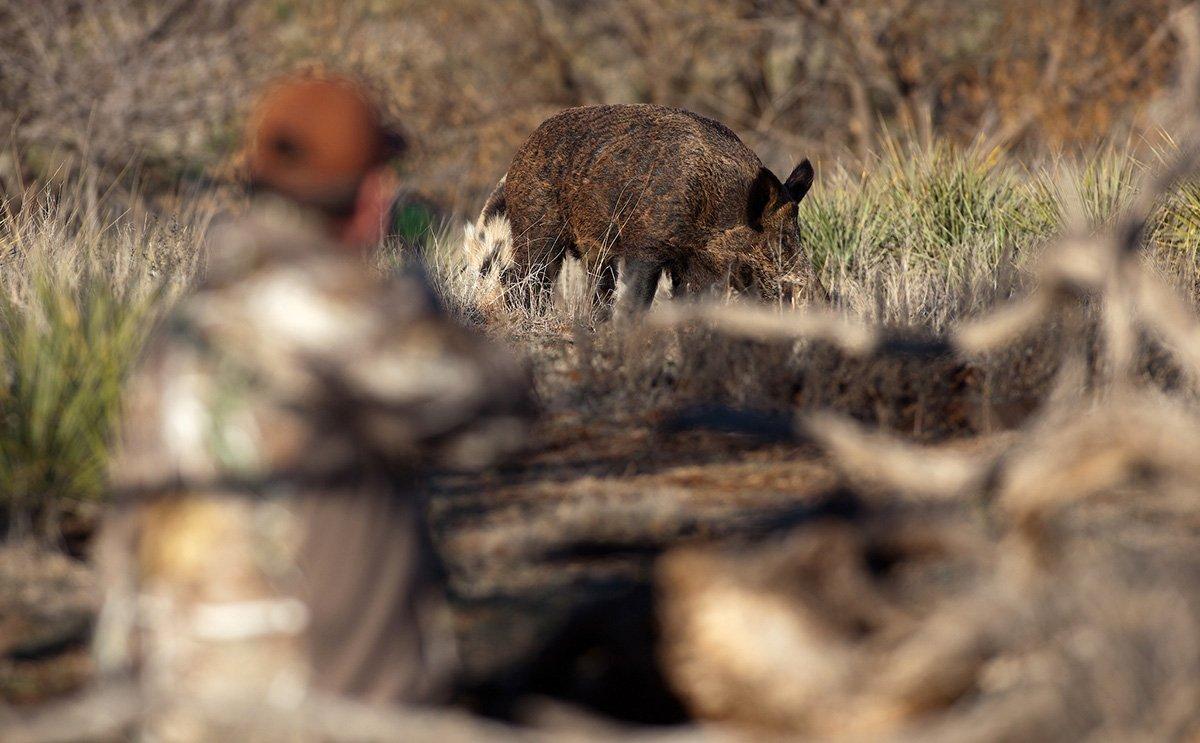 Unfortunately, new pig populations most often arise because people intentionally relocate them in hopes of hunting them. That's why states without existing pig problems have actually taken to outlawing pig hunting — much to the consternation of local hunters who can't understand how not shooting pigs is actually the best way to control them. But the reality is, pigs breed too fast, and are too intelligent, to control them by standard sport hunting means. Trapping entire family groups, called sounders, at once is about the only effective means of control.
Still, wild pigs are undeniably fun to hunt. Younger hogs, especially, can be excellent to eat, too. And in several states, particularly in the Southeast, the pig problem is so far gone that you might as well enjoy hunting them when you get the chance. And that brings us to the subject of the best states to hunt.
If you're planning a pig hunting road trip, understand that while it is generally inexpensive compared with big-game hunting, it's rarely free. It's true that wild hogs can be found on public land, but the odds of scoring on a DIY public pig hunt are pretty slim. Most WMAs restrict pig hunting to open hunting seasons for other game only, when the woods will be crowded with other hunters. When pigs feel the slightest hint of hunting pressure, they retreat to thick cover and assume nocturnal tendencies. A public hunt isn't impossible, but know what you're getting into.
But it's not difficult to find a good private land pig hunt. Many outfitters and hunting clubs specialize in pig hunting, and some even have day rates where you can watch a feeder and shoot a pig or two, or hunt them via spot and stalk for a few hundred bucks. Others hunt with bay and catch dogs, which is fun, but also not for the faint of heart. If you're after something a little more exotic, like hunting hogs at night with thermal equipment, expect to pay closer to a thousand bucks for the night.
Regardless of your preferences, these five states, listed in no particular order, have you covered.
1. Florida
The Sunshine State is likely where the pig problem began. It's suspected that Spanish explorers — perhaps including Hernando de Soto — introduced them as early as the 1500s.
Today, Florida is home to an estimated half a million pigs. Pigs are renowned for their adaptability, but they seem to particularly thrive in warm, dense Southern swamps. And there's a lot of that to be found in Florida. Wild hogs can be hunted on private land with permission, day or night, with no bag limits or license required.
Florida hog hunting is at its best around edge cover, where dense stands of palmettos and cypress swamps converge with open pastures. These are ideal places to set up a timed feeder, with a blind, treestand, or shooting house nearby. There are countless hunt-by-the-day operations in Florida, and they're a good add-on to a weeklong beach trip. But ask for references before you book, since some of those operations are high fenced without much acreage, and they don't always provide that disclaimer.
2. Georgia
Realtree's home state is swarming with hogs, especially in the southern and coastal counties, and particularly along the Savannah River drainage (where the pig hunting is also good on the other side of the South Carolina state line). There are places to book a traditional hunt, where you can watch a feeder or spot and stalk, but Georgia is arguably the original home of the guided thermal vision hog hunt, thanks to companies like Jager Pro that began offering after-dark hunts with their state-of-the-art equipment. The region's sprawling peanut fields fill up with pigs after dark, and use of thermal vision at night is the most effective way to hunt these wide-open areas.
There are no limits on hogs or closed seasons on private land, though a hunting license is required. Public lands are generally open to pig hunting concurrent with regular small-game and big-game seasons.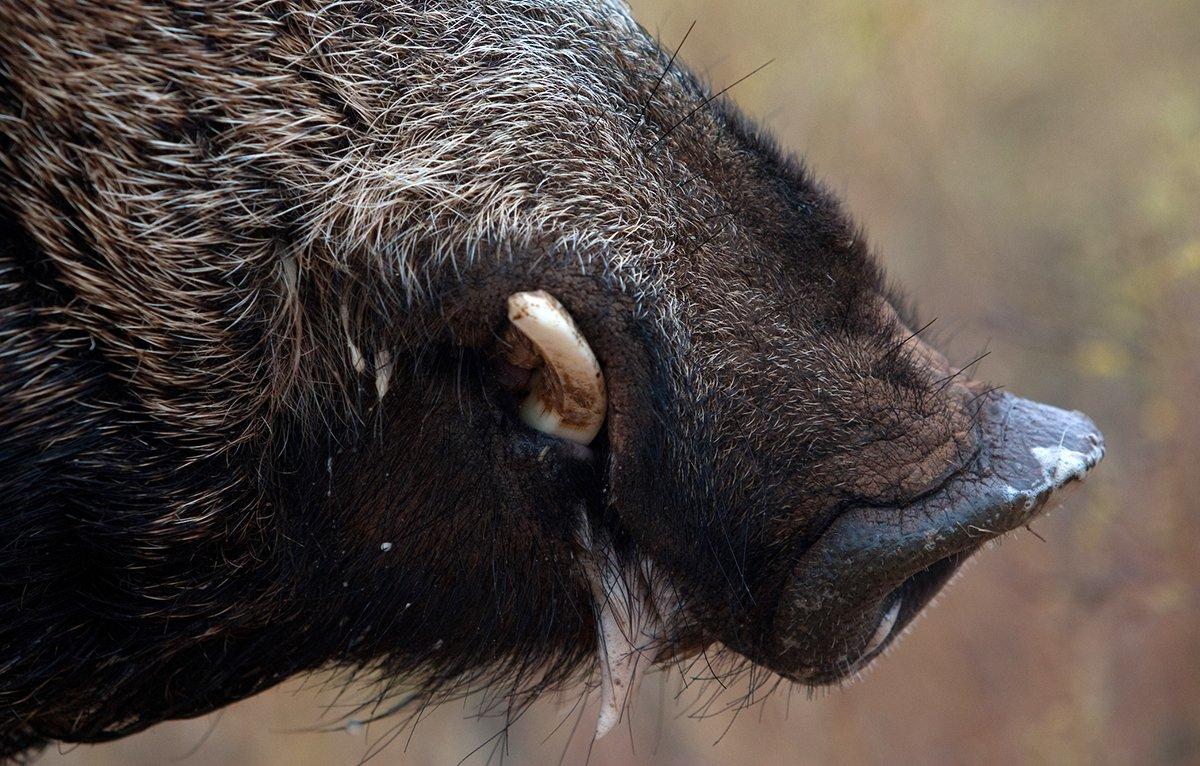 3. South Carolina
Hogs are found in all 46 of South Carolina's counties, but counties in the Coastal Plain and Low Country generally offer the best opportunity, especially along the Savannah River drainage. There are plenty of private-land outfitters and clubs in South Carolina where you can find a pig hunt for little pay. There are also special still-hunting and dog hunting opportunities on certain South Carolina WMAs (check here for more information).
A hunting license is required to pig hunt on private land in South Carolina, but there are no seasons or bag limits (though most outfitters will set their own limits).
(Don't Miss: Deadly Nighttime Hog Hunting Strategy)
4. Texas
Texas probably has the biggest pig population on this list, but Texas is the biggest state, too. Though pigs are found in just about every county in the Lone Star State, the eastern counties are particularly infested. Like most of the states on this list, too, Texas allows for pig hunting on private land day or night, without a license or bag limit.
When it comes to hog hunting, Texans like it all. A good amount of the recreational hunting in Texas happens around timed feeders anyway, where pigs are frequently targets of opportunity. But there are plenty of options for booking guided hunts with dogs, thermal vision hunts, and even helicopter shoots if that's your thing (though the latter can't be called a hunt).
(Don't Miss: Trappers Catch 400-Pound Hog on San Antonio Golf Course)
Texas doesn't come to mind for public hunting, but there are nonetheless some good — and overlooked — draw hunt opportunities for pigs on various WMAs. Check here for more information.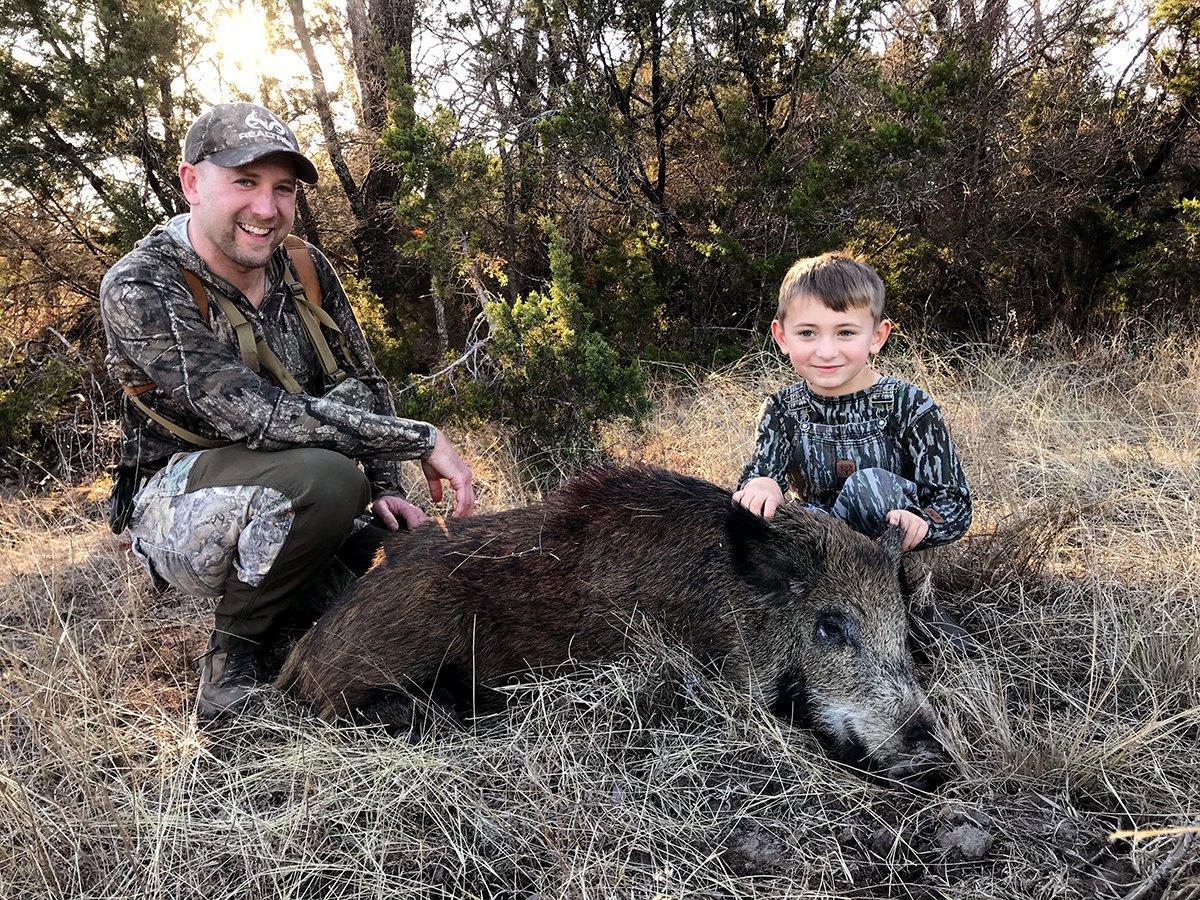 5. California
California is always good for a surprise, and so it's interesting to note that it's one of the few states to regulate wild pigs as a true game animal. They can still be hunted year-round on private land, but resident and nonresident hunters both must have a hunting license and a wild pig tag (which is $82.08 for a NR) to hunt legally. Hunters can, however, purchase an unlimited number of the tags.
So why mess with all that when other states essentially let you pig hunt for free? For starters, there are a bunch of pigs in California — and it's noted for truly big boars. Besides that, the California hunting tradition is vastly different than the usual feeder vigil or dog hunt. Along the Central Coast, where the most hunting opportunities are found, pig hunting is mostly a glass, spot, and stalk affair — not unlike other classic Western big-game hunts (but at a fraction of the price). It's one of the country's more unique hunting opportunities, and if you just really enjoy hog hunting, a big West Coast boar should be on your bucket list.
(Don't Miss: 10 Best Guns for Hog Hunting)