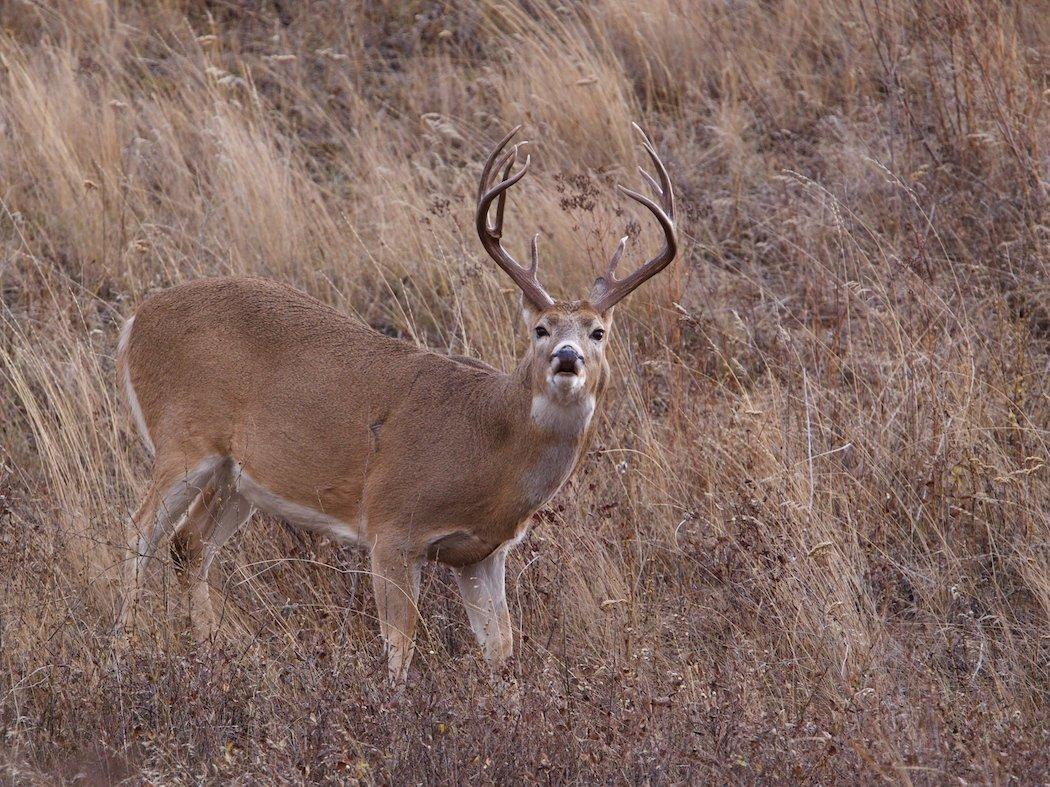 The rut is a great time to be in a tree. Bucks are cruising. Does are entering estrous. It's a good time to be a deer hunter.
But you can screw up the rut in a hurry.
Avoid these mistakes to improve your chances of dropping a mature rutting buck.
1. CHANGING STANDS A LOT
Hopping from stand to stand is one of the worst things you can do as a rut hunter. Bucks cruise a lot during the rut. Sticking it out for three or four days in a good spot will up the odds of a buck crossing paths with you.
2. SKIPPING MIDDAY HUNTS
Studies show mature bucks move a lot during the lunch hours. That's when most hunters climb down for a bite to eat. Don't do it. Stay all day. Pack a lunch. If you get tired or cramped, climb down, stretch your legs, and get back in the stand.
3. NOT HUNTING DOE GROUPS
Does drive the rut. Food drives the does. Key in on the right food sources and doe bedding areas, and you'll be in the bucks. Hunt the does during the rut.
4. NOT CALLING TO BUCKS
Until seven or eight years ago, I preferred to remain silent in the treestand. Then, on a rutty November afternoon, I called to a cruising buck. Wouldn't you know, he responded. Since then, I'll sound bleats, grunt grunts, and rattle rattling antlers...in moderation, of course.
5. HUNTING RUT SIGN
Hunt rut sign during the pre-rut, not the rut. Bucks abandon the pre-rut patterns they were in when they laid down most of the rut sign you see. Now that does are entering estrous, bucks are all about the does. Hunting rut sign during the rut is a mistake.
6. WALKING THROUGH BEDDING AREAS
The rut is all about the does. If you trample through the places does bed, odds drop drastically. Bucks will be targeting areas where does frequent the most. Does won't frequent the bedding areas you put too much pressure on.
7. WALKING THROUGH FOOD SOURCES
Entry and exit routes are key. Don't walk through food sources before morning hunts. Don't walk through food sources after the evening hunt is over. Use entry and exit routes that apply the least pressure.
8. HUNTING TOO THICK OF COVER
I like hunting near think cover but not within it. Thick cover prevents shot opportunities. Find heavily-used trails leading out of thick cover, instead. That will prove to be more productive.
9. CHOOSING THE WRONG WEAPON FOR YOUR STAND
Hunting a wide-open agricultural field with a bow usually isn't productive. Hunting one with a long-range firearm can be. Obviously, there's crossover between gun stands and bow stands, but remember to keep in mind your weapon when choosing stand locations.
10. UNDERESTIMATING BUCKS
Everybody thinks bucks run wild and crazy during the rut. And they do…to a degree. They might throw most of their caution to the wind. But they're still incredibly intelligent and wary creatures. You can't expect to go into a hunt and kill a buck just because it's the rut. It takes knowledge, skill, and patience to kill a mature whitetail, even during the rut.