5 Rut Tactics For Pressured Ground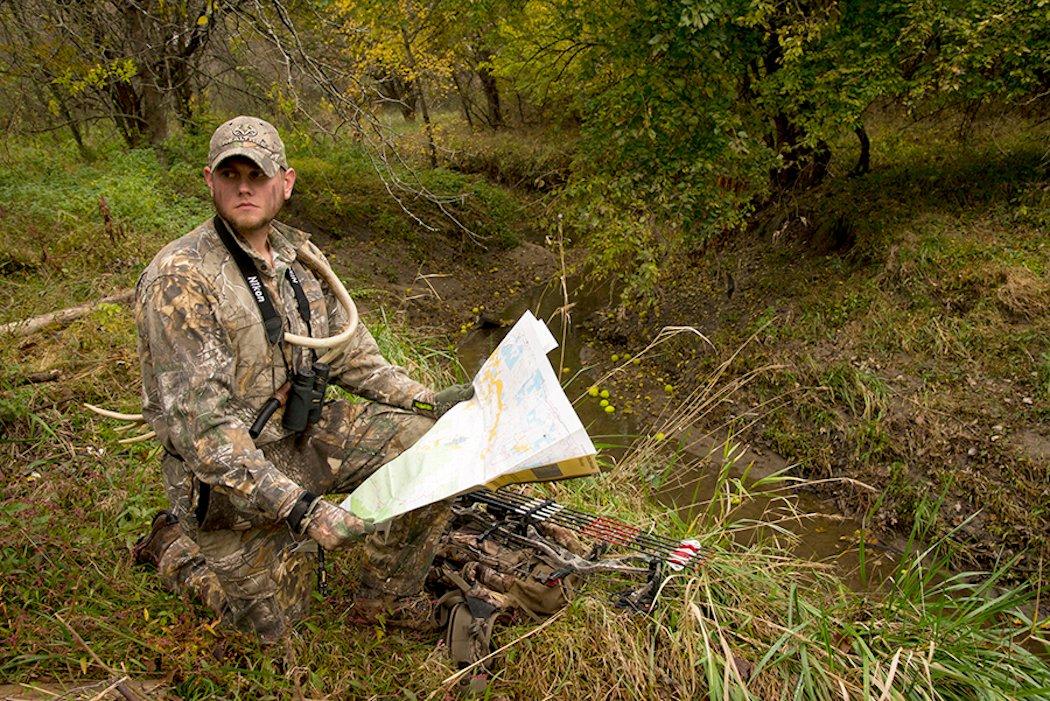 This is a post about hunting pressured ground. And you'll notice each of these five tips have one thing in common: getting away from pressured ground. While your initial thought might be that I'm full of crock...don't pass judgment on me just yet. Each of these things can be done on heavily hunted properties, public and private alike. I've been doing it for years.
1. FIND NASTY THICKETS
It doesn't matter what part of the country you hunt. Deer love thickets. Sanctuary cover is very important to having a good place to hunt. And don't think you need 20 acres of brambles to qualify as a thicket. I've watched pressured mature bucks bed down in brush piles no bigger than a modest house.
The moral of the story: deer gravitate to places where hunters don't pursue them. Hunters often overlook these places because they don't expect deer to be there. That's why you have a leg up on them. You know where to go.
2. GET AWAY FROM THE ROAD
Countless tracking and movement studies have shown most public land hunters don't venture more than a couple hundred yards from the road. For those who hunt pressured private land, the same thing applies. So get away from the road.
3. GET CLOSE TO CIVILIZATION
This may seem odd coming after No. 2, but it's accurate. Deer often inhabit urban areas because they receive less hunting pressure there. Don't overlook that five-acre stand of timber on the edge of town just because it isn't part of a 200-acre farm. Some of the biggest deer that walk never see hunting pressure because people don't give populated areas a chance.
4. HUNT LESS ATTRACTIVE SPOTS
Similar to the rest, this tip focuses on overlooked spots. Hang stands in places you traditionally wouldn't. Deer react to hunting pressure. They move to places where hunters haven't frequented. Just because it doesn't look good to you doesn't mean it doesn't look good to a deer.
5. SCOUT FOR NEW TRAILS
Deer don't always relocate, even on the most pressured ground. Instead, they change their travel routes and patterns. Look for new trails in the same general location. Deer often react to pressure, but not as radically as we sometimes believe. Don't overthink it.