5 Signs A Doe Is In Estrous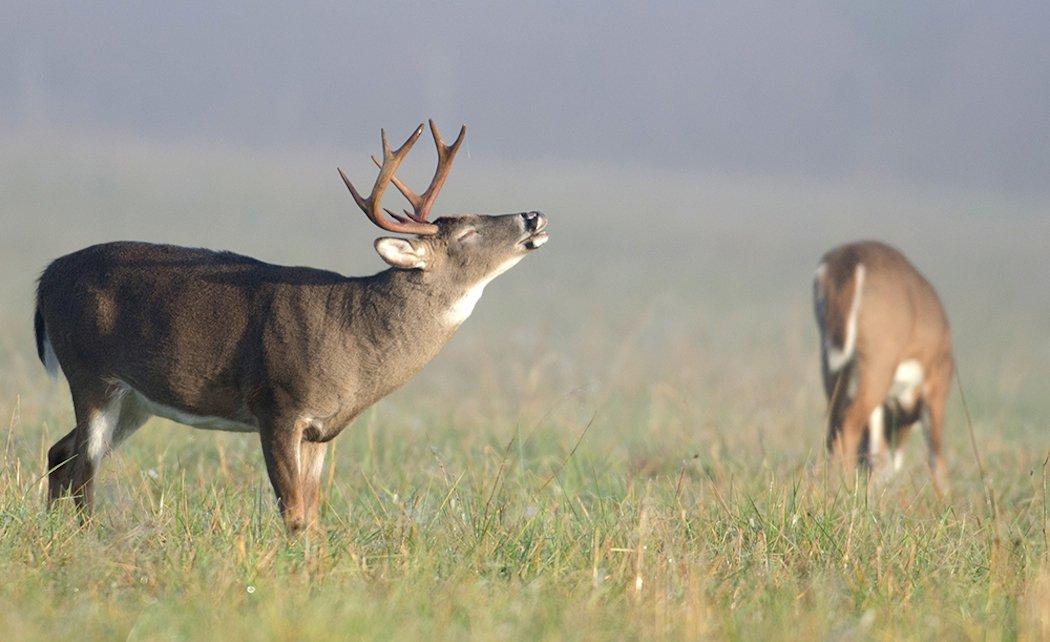 Knowing whether or not a doe is receptive can mean the difference between a filled and unfilled buck tag. Here are five signs that a doe is ready to tango.
1. ITS TAIL IS FLAT
Most times, does leave their tails hanging downward in a relaxed position. One with its tail remaining parallel to the ground, or straight up in the air, is likely ready to breed. Be on the lookout for approaching bucks.
2. IT'S SQUATTING A LOT
Does in estrous urinate a lot. Does that squat numerous times are probably in estrous. Keep that in mind as you analyze doe behavior from the treestand.
3. IT'S BEDDING IN A WEIRD PLACE
Estrous does actively avoid other deer. That's why you often see them bed in locations that don't traditionally hold a lot of bedded deer. Expect estrous does to bed in fencerows, brush piles, ditches, etc. Those that do are likely in heat.
4. IT'S ESTROUS BLEATING
Primos didn't make the can call for no reason. That's what an estrous doe sounds like. If you hear one make that sound, it's looking for a mate. Get ready for some action.
5. IT'S HAULIN' IT
A doe running like its life depends on it is a surefire sign that something is after her. In November, it's probably a big buck. Last season was a prime example for me. I saw a doe come crashing out of the brush and into an open cornfield. I threw my gun up and got ready. Seconds later, a big 10-point buck came running out in hot pursuit.