So How Is The Whitetail Really Doing?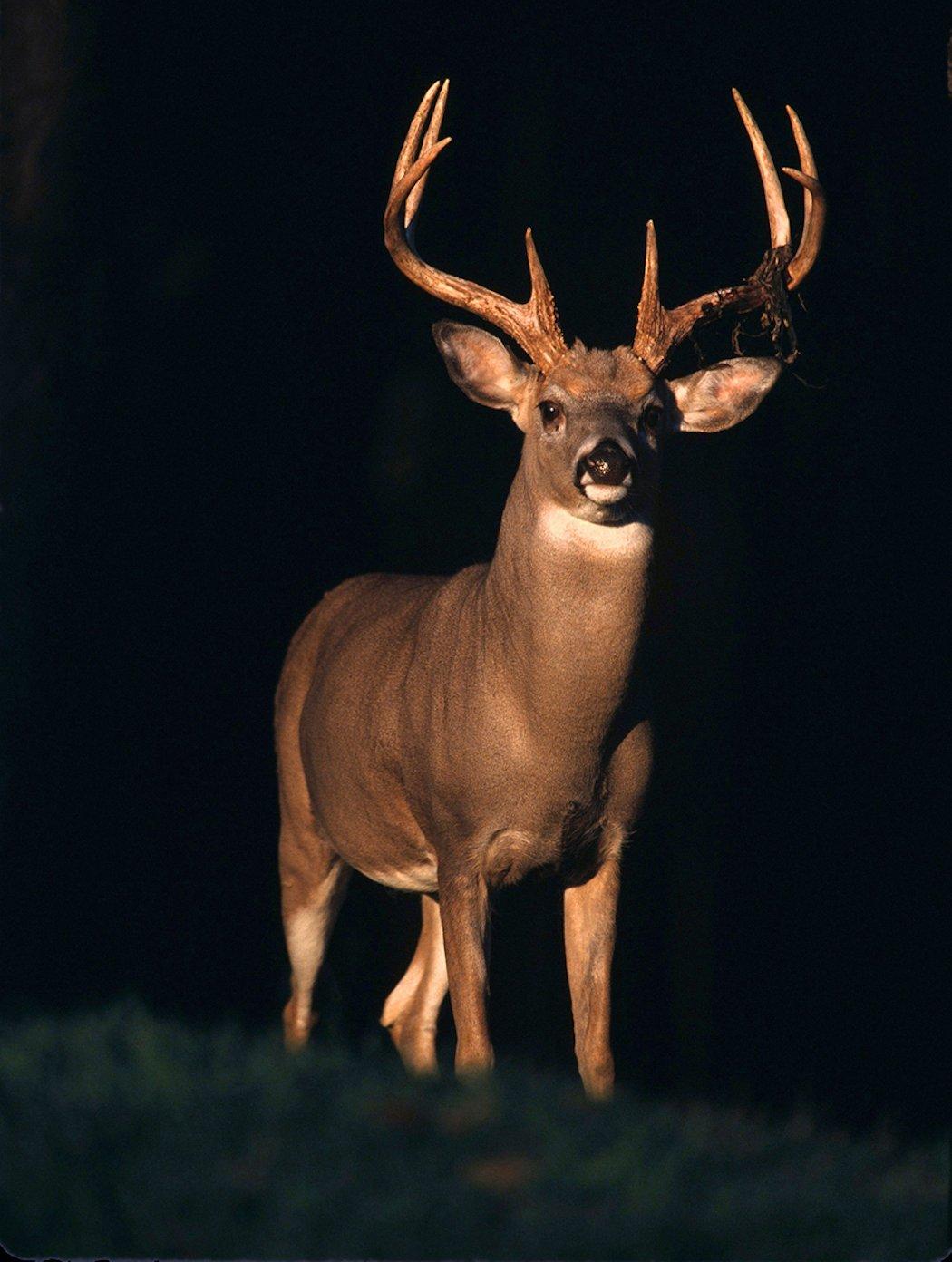 I woke up the morning of January 19 and realized deer season was over. The 2015-16 Kentucky deer season was in the books, never to return again. And I was forced to accept the fact that it was 229 days (what about that early opening day, y'all) until I could slip on my camouflage, pick up my bow, and head to the deer woods once again.
Nonetheless, thoughts of checking trail cameras, planting food plots, and glassing a field full of velvet bucks soon carried my strife away.
It was that same passion for whitetails that led me to the 2016 Quality Deer Management Association Convention where the State of the Whitetail Union speech was delivered. Kip Adams, a certified wildlife biologist and the director of education and outreach for the QDMA, was at the helm. And as you can imagine, all of the hot-button issues were discussed. Since some deer seasons were still open at the time the report was released, all data is from years leading up to and including the 2014-15 season.
HISTORY WAS MADE
Adams kicked off the long line of statistics with two very intriguing numbers, 33 and 34 percent. As a nation, the 2014-15 deer season was the first year ever where hunters shot less yearling bucks than 3½-plus-year-old bucks. That's a testament to hunters' patience and understanding of Quality Deer Management (QDM). Especially when that number was 62 percent in 1989.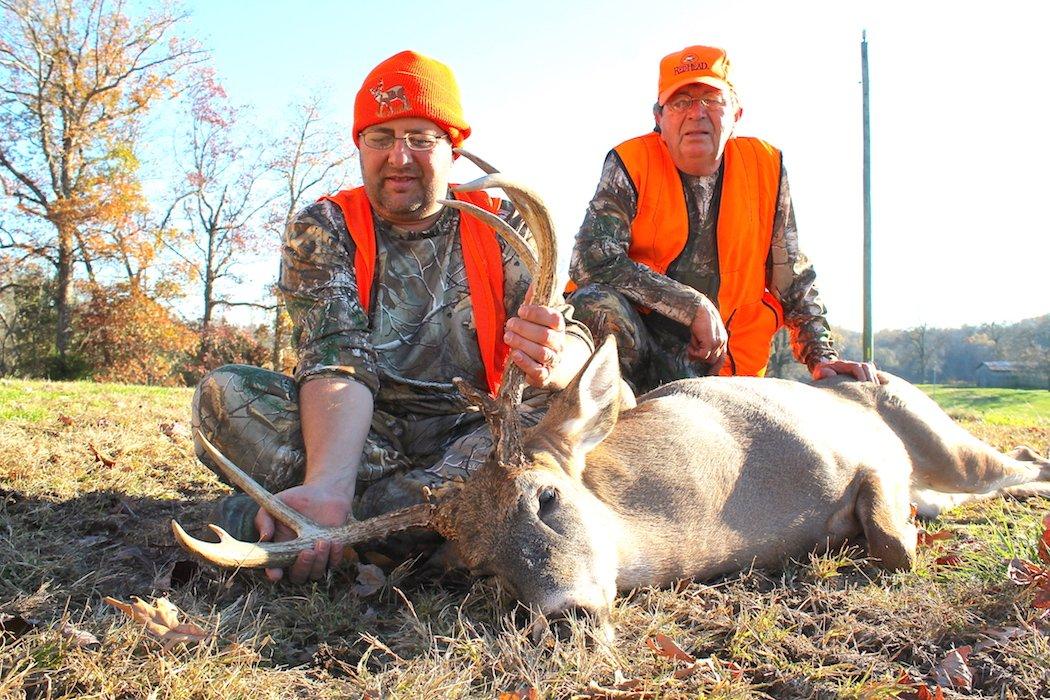 The best way to get more deer into the upper age classes is to have an educated hunting base, Adams said. That couldn't be truer.
While I consider this feat a grand one, I urge you to view it within the context it's presented. No one—QDMA included—is saying you shouldn't shoot yearling bucks. No one is saying a new hunter shouldn't pull the trigger on a young deer. In fact, I'd encourage new hunters to shoot whatever legal game they wish to shoot. They're stating that when hunters pass younger deer, everyone is more likely to see and shoot mature bucks 3½ years old and older. That's the message they stand behind.
Kip Adams said it best during his speech. We should never be ashamed of the deer we shoot, Adams said. That deer deserves more than that. Those you were with deserve more than that. It's not just about the deer, but the experience that matters.
According to the report, the states with the highest percentage of yearling bucks in the buck harvest were New York (48), Wisconsin (48), Maine (47), Maryland (47), New Hampshire (46), and New Jersey (46). The states with the lowest percentage of 3½-plus-year-old bucks in the buck harvest were New Jersey (9), New York (18), Tennessee (19), Ohio (20), and Wisconsin (21). It's interesting, and fitting, how many times states showed up in both categories. That aside, there are some states with more mature bucks hitting the ground. The states with the highest percentage of 3½-plus-year-old bucks in the buck harvest were Mississippi (74), Arkansas (67), Louisiana (67), Texas (62), and Oklahoma (60).
NUMBERS RIGHT NOW
Hunters killed 5.5 million whitetails during the 2014-15 season. Of those, 2.6 million were bucks. That's down 4 percent from the 2013-14 season and down 7 percent from the five-year average. On the flip side, 2.9 million of those were antlerless deer. That number is down 11 percent from the 2013-14 season and down 10 percent from the five-year average.
The states that produced the most bucks per square mile were South Carolina with 3.3, Michigan with 3.2, and Maryland with 2.9. The states that produced the most antlerless deer per square mile were Maryland with 6, Delaware with 5.2, and New Jersey with 4.8.
FAWN RECRUITMENT AND PREDATION
The number of fawns reaching maturity is much lower now than in 2000. Fawn recruitment in 2000 was 0.89 fawns per doe. In 2015, it was just 0.58 fawns per doe. That's a significant drop in the number of fawns that make it each year. The only state in 2015 that had a fawn recruitment rate over 1.0 was Kentucky. Will that change now that coyote and black bear populations are on the rise? That is yet to be seen.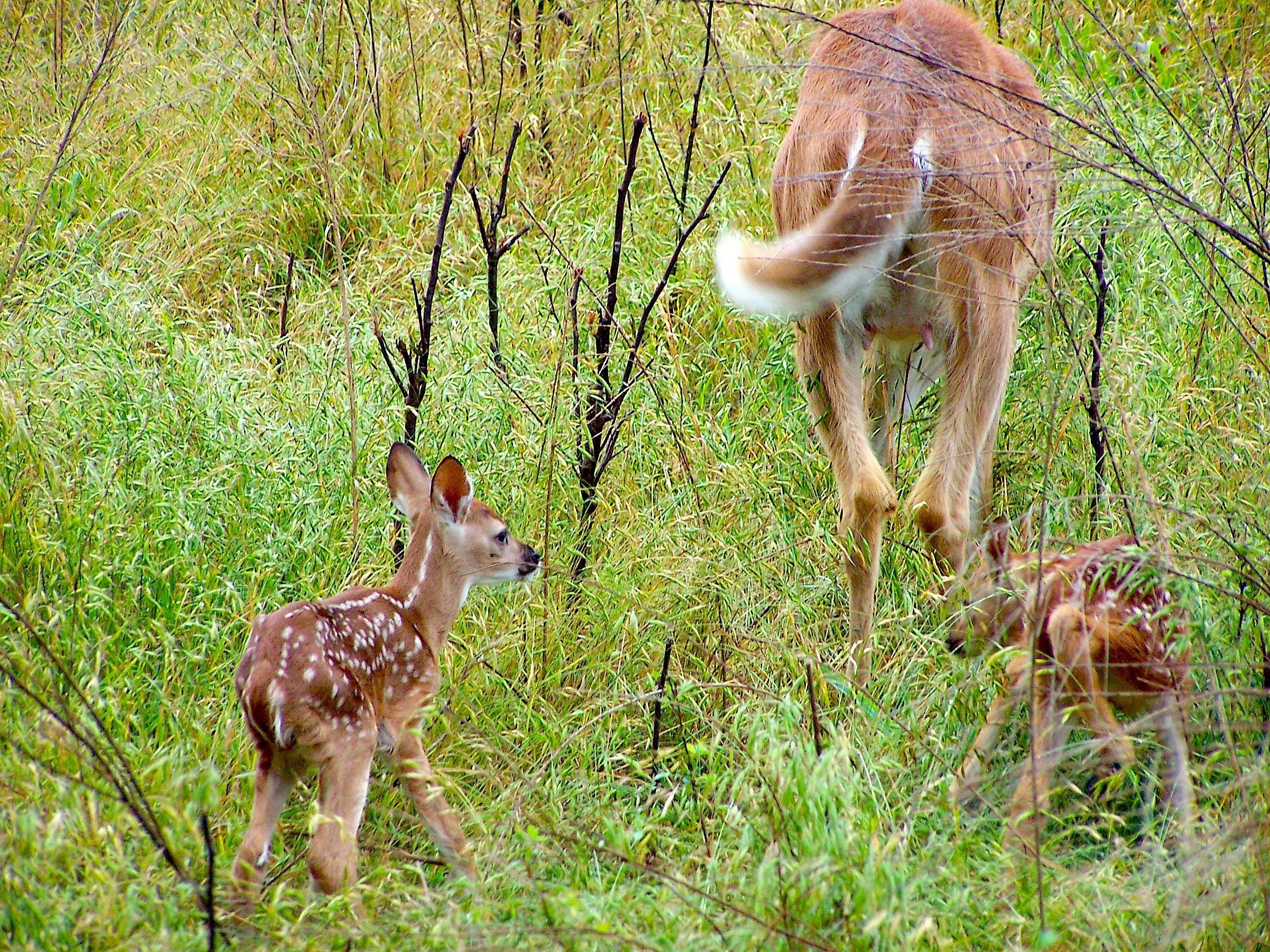 Predators have been front and center for a while now. Everyone is discussing how much of an impact they do or don't have on whitetails. Both the QDMA and I am here to say that predators, just like any species, must be managed appropriately.
Black bears are storming across the southeast. The 2016 report shows they're increasing in numbers in 18 states. The only state they're declining in is Minnesota. Like other predators, bears have an effect on fawns.
Coyotes are a rising problem. The QDMA reported they're populations are increasing in 18 states. And those are just the ones we know of. Some of the western states aren't included in that total. Populations are stable in 15 states. There isn't a state in the country where they're decreasing in numbers. Coyotes are having the largest effect on young fawns.
Bobcats also do damage, but most of theirs are on older fawns halfway to—and nearing—maturity. They don't kill as many fawns early on as coyotes and black bears, though. Cats are increasing in eight states, stable in 20 states, and declining only in Minnesota.
DISEASE AMONG THE HERDS
There are many illnesses that effect deer populations. Epizootic Hemorrhagic Disease (EHD) and Chronic Wasting Disease (CWD) are two of the most prevalent.
EHD, caused by a biting fly called a midge, is not transferred from deer to deer. It effects deer the most in times of drought, and is a very localized disease. While it has the potential to greatly effect herds, most land managers have accepted there is little that can be done to control it, and is Mother Nature's way of balancing the herd.
CWD—an always-fatal disease—is a whole different monster. Adams pointed out that it's now in 23 states, two Canadian provinces, and Korea. How did it get to Korea? None other than a pen-raised elk transported from the U.S.
This disease is spread from animal to animal. It not only has the potential to effect herds but decimate them. According to Adams, CWD kills 19 percent of a Wyoming population annually. That adds up quick. Pair that with predation, additional diseases, and other causes and deer hunting goes away in a hurry. The kicker: This location in Wyoming was one of the first where CWD was detected. It has one of the longest-running populations with CWD. So for those who think CWD isn't a big issue, look to Wyoming and guess again.
We now know that plants can uptake these CWD prions and pass them on to the animals that consume them. Furthermore, the experimental vaccine that was just tested was a failure. And if you thought it couldn't get any worse, humanized mice contracted CWD in a recent study. Grant it, Adams made it clear the odds of transmission to humans—and conditions for it to happen—are very low. And there haven't been any known cases where it has happened yet. So it still has yet to be proven that it can without a doubt be transmitted to humans.
I was on the fence about CWD before the State of the Whitetail Union speech. I'm not now. It's time everyone takes this subject more seriously.
PUBLIC LAND AVAILABILITY
According to the 2016 QDMA Whitetail Report, There are a total of 50 million acres of state-owned land open to the public today for deer hunting, and 20 of 29 states (69 percent) reported that the volume of land available in 2015 was more than compared to one decade earlier.
This is something hunters and wildlife agencies can be proud of. We have more public wild places to chase white-tailed deer than we did 10 years ago. Few—if any—states have decreased their public land access in that span of time. That's a good thing. And we hope that number continues on its current course.
COST OF HUNTING
Some states continue to raise license cost, while some have remained stagnant for more than 30 years. According to the report, Overall, the years ranged from 1984 (Kansas) to 2016 (Maine). Thirty-two states provided the year, and eight states (25 percent) increased their price within the last five years. Ten states (31 percent) increased their price five to 10 years ago, and 14 states (44 percent) increased their price more than 10 years ago." As a whole, license sales haven't increased a lot, and those that are expensive, have been for quite some time now.
HARVEST TRENDS
Some states' 2015-16 harvests were up from previous years. Some states' continued to decline. But I'll reveal which were which in a future post. Stay tuned for the latest data as it comes in from state DNRs.
As a general summation, there is a lot of good happening right now, and a lot of bad. The thing to remember: Keep working together as deer hunters, land managers, and wildlife agencies. We have quite a bit to celebrate. But we have much ground yet to cover.