Deer hunting news from throughout the nation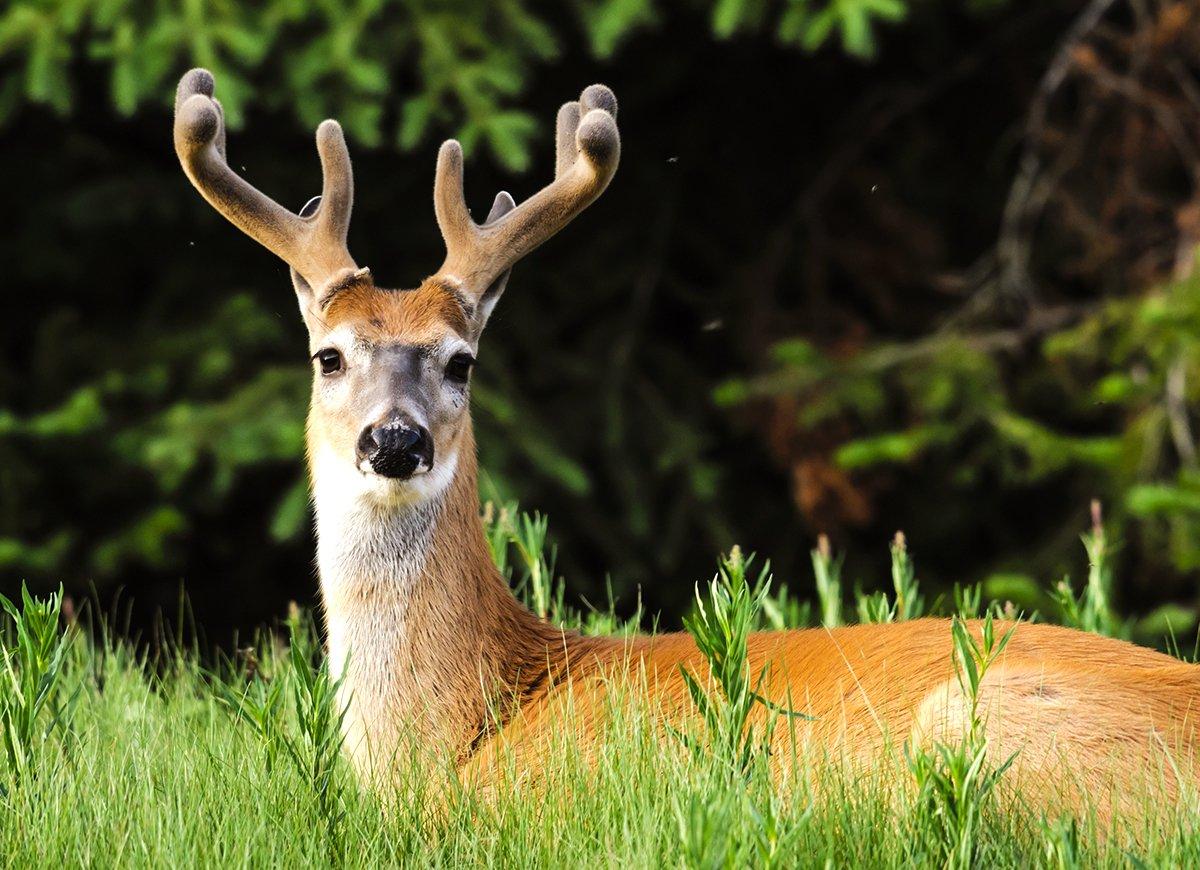 Georgia Hunters: Debone Your Deer
Georgia hunters, listen up. No more shooting a buck or doe over in Alabama or South Carolina (or any state for that matter), loading it in the bed of your pickup, and driving home with your bounty. Georgia Gov. Brian Kemp recently signed House Bill 1148, which prohibits a hunter from bringing the intact carcass of any deer shot in another state back into Georgia.
Recently, hunters were not allowed to bring in deer carcasses from states with documented cases of chronic wasting disease to Georgia. HB 1148 tightens that policy to prohibit the import of a deer from any state unless it's been taken apart and deboned.
Go Shoot a Deer on Sunday in Virginia!
Come July 1, 2022, it will be legal to hunt on Sunday on public lands in Virginia, per a bill signed by Gov. Glenn Youngkin. This ends the "blue law ban" that has been in place since Colonial times. Previously, wildlife management areas and national forests in Virginia were open to hunters only on weekdays.
"This legislation encourages Virginians to take full advantage of the many outdoor opportunities our great Commonwealth has to offer," said Youngkin. "This legislation will open up new opportunities for hunters to enjoy the sport they love."
Pennsylvania Hunters Give Saturday Deer Opener Thumbs-Up
A major survey shows that most hunters in Pennsylvania liked the new, if controversial, Saturday-after-Thanksgiving start to the firearms deer season. For many years, the Pennsylvania gun season started the Monday after Thanksgiving, but that was changed to the Saturday opener in 2021.
Top reasons cited by hunters who preferred the Saturday opener: more opportunity to hunt since most people are off work that day, and kids are out of school.
These and other statistics are included in the report "Pennsylvania Deer Hunters' Attitudes Regarding Opening Day of the Season." Read more here.
(Don't Miss: Texas Rancher Fights Back as State Plans to Kill 500 Penned Deer)
Shut Your Mouth, Kill More Bucks
A new scientific study conducted in Georgia found that the sound of you and me talking in the woods would strike greater fear in whitetails than other predator sounds. Deer were almost twice as likely to flee from the sound of a human talking than from the barking of dogs and the calls of meat-eating wolves, coyotes, and cougars! Click here to read more about this fascinating study.
Top Three Bowhunting States
It might surprise you to learn that of all the regions of the United States, bowhunters in the Northeast average the highest percentage of the annual whitetail harvest at approximately 35%.
New Jersey is No. 1 in percentage of harvest (64% or approximately 55,000 deer) taken by bowhunters (both vertical and crossbow). Connecticut is No. 2 at 58%, or some 10,900 deer each year. Massachusetts rounds out the top three with 50% of the harvest, or about 14,700 whitetails.
Source: National Deer Association "2022 Deer Report"
Tale of Two Deer Harvests
Mainers killed 38,889 deer in the 2021 season, the highest harvest in more than 50 years. A healthy deer population in some areas and an increased number of hunters were main factors. By design, Maine wildlife officials issued a record 153,910 any-deer permits last season to manage the state's herd. The 2021 harvest was 17% higher than the 2020 deer kill.
On the flip side, the reliably strong whitetail state of Kentucky saw an unexpected decline in the deer kill last fall. Hunters reported checking 132,296 deer (56.8% bucks and 43.2% does), according to the Kentucky Department of Fish and Wildlife Resources. The 2021-22 deer harvest total was 6.58% lower than last season's total, and the lowest since the 2012-13 season.
Unseasonably warm and windy conditions the first week of modern gun season, a deadly tornado outbreak on opening day of late muzzleloader season, and frigid temperatures with widespread snow the last two weekends of archery season were major factors in the unexpected decline.
Back to good news to sum up: According to the National Deer Association, hunters currently harvest an estimated 6 million whitetails across America each year.
(Don't Miss: Find a Deadhead Buck? Keep it Legal)