We put these kicks through the ringer and measured their worth. Here are the results
People are excitable — and perhaps even a little snobby — about their kicks, and hunters aren't immune to that common truth. Most people just care about how they look, but hunters demand performance. They have to look the part, and act it, too. These boots must walk the walk.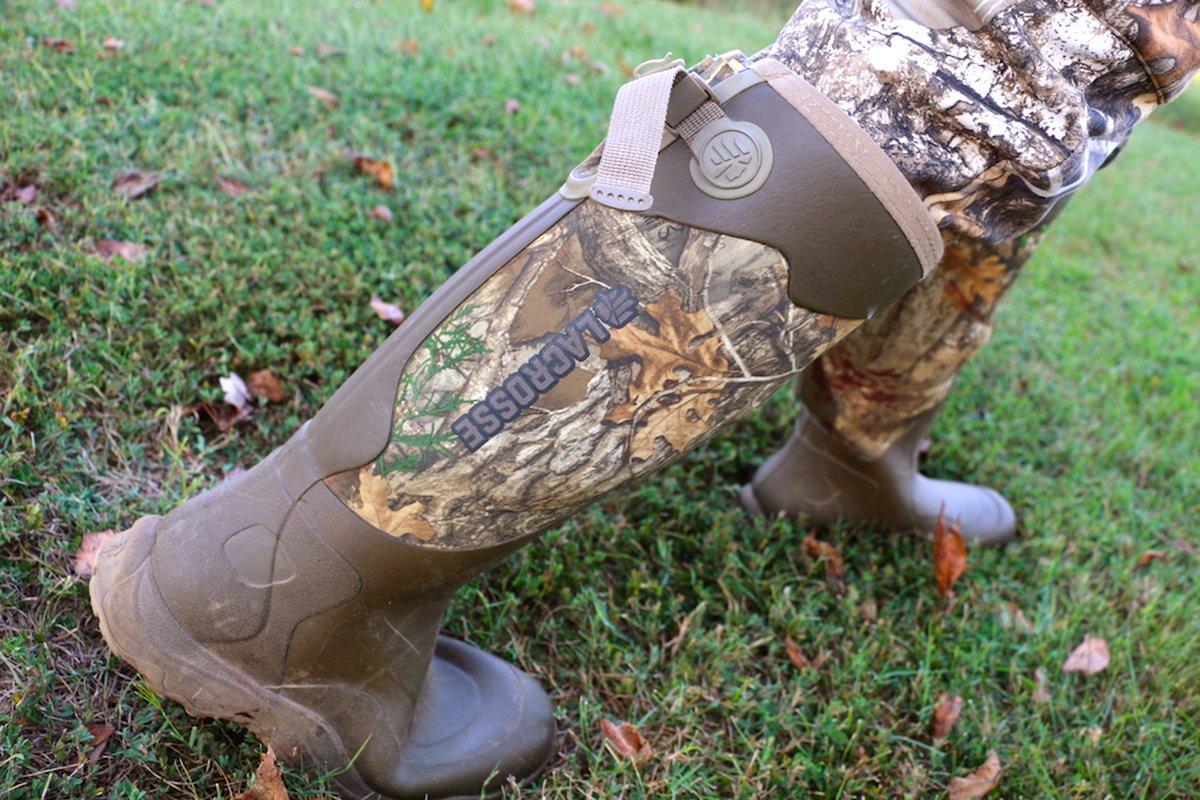 Important Boot-Buying Considerations
Before we delve into the meat of the review, it's important to establish that different boots serve different purposes. What one hunter wants and needs in a boot is different from the next. It's important to realize this before making a purchase. Remember the following factors:
Style: Some hunters want lace-ups. Others prefer rubber boots. Still, some just want a pair of low-maintenance slip-ons. Decide which boot style best fits the other considerations on this list.
Purpose: Some hunters prefer having two or three pairs of boots. This affords them options and keeps their feet comfortable at all times. In contrast, some want the most compatible model for all seasons. Furthermore, some people use their boots for other purposes, too, such as work or chores around the house. Keep purpose in mind when selected the right one for you.
Season: Time of year is another crucial consideration. Temperature and weather both impact performance. Don't expect an uninsulated, early season boot to keep your feet warm in snow and sub-zero temperatures. Have realistic expectations.
Terrain: This nation is a vastly diverse one. Different terrains require boots optimized just for them. While a comfortable, sturdy lace-up is best for mountains, woodlands and arid regions; rubber boots are perfect for areas that hold more water, such as swamps, marshes and creek and river bottoms. Also, rubber boots are prime for those who commonly cross shallow bodies of water to get to their treestands, too.
So, you've considered these factors and decided a rubber boot is for you. The good news? Our review revealed Lacrosse has one of the best options on the market. Here are the results from our Alpha Agility test.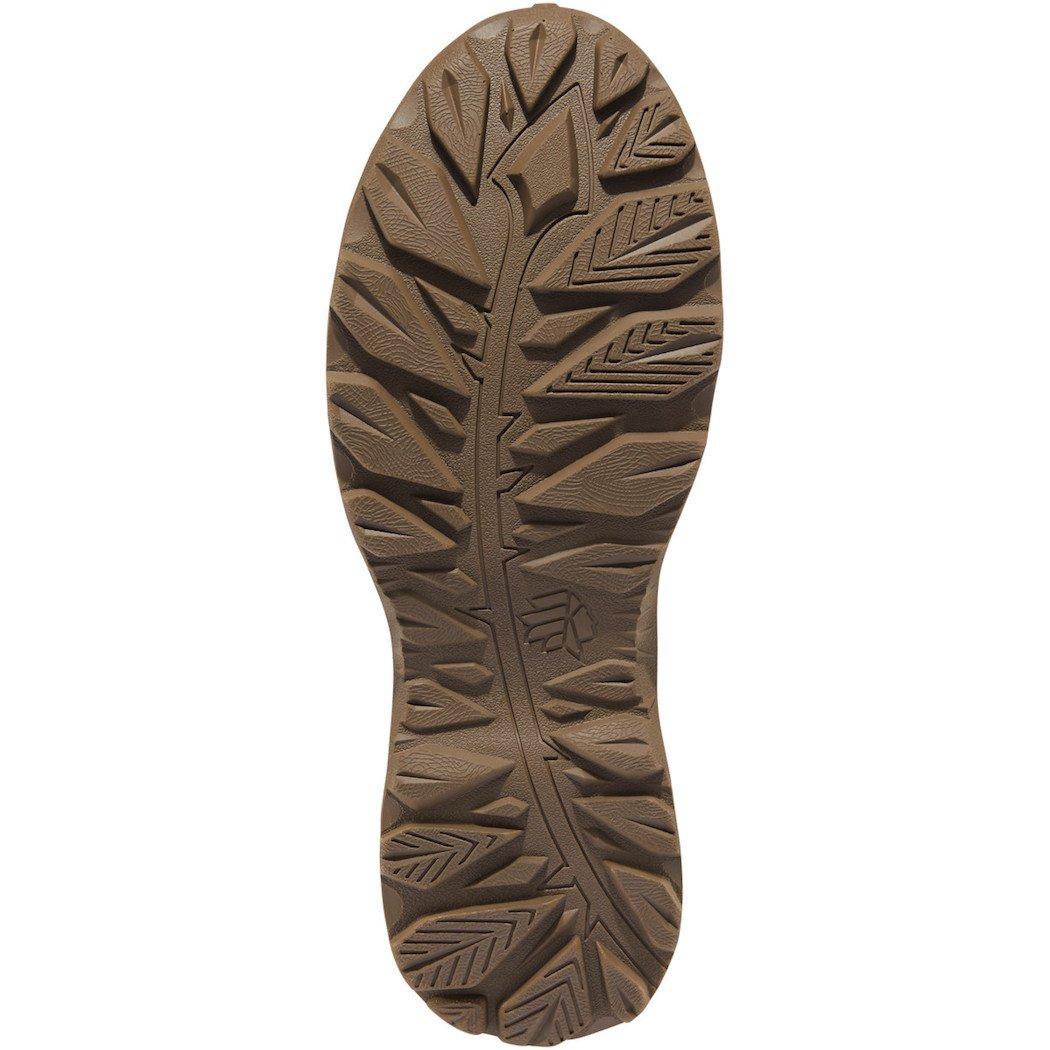 Comfort
This boot sports a great insole that conforms to your foot. The adjustable gusset makes this a comfortable option for most calf circumferences. Plus, the Active Fit technology helps keep your foot in place yet makes it easy to slip on and off before, after, or even during the hunt. And with the heel plate, you no longer need a concrete slab, 50-pound rock or industrial-grade vice to get your rubber boots off. All you need is a hand or foot.
Breathability
The Alpha Agility received high marks on temperature regulation and breathability. Lacrosse rates this boot for a 0-70-degree temperature range. But I've been hunting in 100-plus degree heat and my feet have remained fairly cool. With a good pair of socks, feet stay comfortable and dry. Plus, this model comes with a quick-drying, moisture-wicking jersey knit liner. And I'll be the first to say it works.
Weight
This boot weighs in at about 4 pounds per pair. That might sound heavy, but it's about right for a well-built rubber boot. During the test, I've been wearing these for 8-plus hours per day, and regularly taking half-mile entry and exit routes in and out of stand locations. I've also done a fair bit of walking in them while conducting pre-season prep. My feet and legs have yet to tire due to the weight of the boots, which can be an issue with heavier models or those that collect and hold moisture.
Height
I prefer a tall boot. At 17 inches from tread to brim, this boot satisfies that personal requirement. It's tall enough to get you across creeks and through swampy ground, but not so tall that it's uncomfortable to walk in.
Stealth
If rubber boots have an Achille's heel, it's stealth. But these boots are amazingly quiet. We've been experiencing extremely dry conditions this year. This boot was quiet, nonetheless. It surpassed the stealth standard expectation.
Traction
A boot without good tread and traction is a worthless boot. This boot is definitely not worthless. It has an aggressive tread pattern. The design is crafted in a manner that helps retain good footing, even on steeper inclines. This boot grabs ground like a mountain goat and holds on.
Durability
This model is built tough. It's crafted with a premium, natural rubber over the top of 5mm neoprene. Pair that with the Agility Outsole and it has protection all the way around.
Waterproofing
A good rubber boot is supposed to keep your feet dry. This model did that. And despite crossing barbed-wire fences and wading through briar patches, it still keeps the water out. Pretty impressive.
Concealment
As I previously said, people want their kicks to look good. This boot does that with Realtree EDGE. It boasts natural gray and brown colors you see in the outdoors. It also incorporates shadows and highlights in a manner that allow it to blend up close and from a distance. Basically, you'll stand out in a crowd, but stay hidden in the timber.
Price
This model rings up at $129.95. That's a fair price, especially for the high quality. If you're hunting for a good do-all, rubber-style boot, this one will exceed expectations.
Overall, this boot raised some eyebrows (in a good way). We put the Realtree antler logo stamp of approval on it.
Don't Miss: Tested: Insights The Vision Hunting Pack
Check out more stories, videos and educational how-to's on deer hunting.