A look back on a week of good food, good hunting, and a little smack talk too
Early bow season is a special time of the year, and even more so as we enter the home stretch of 2020, the Year of the Crazy. My wife, Michelle, and I hosted Realtree's 2020 Bow Camp during opening week at our place in Kentucky. We invited a crew of outdoor writers to attend and hunt, test new bowhunting equipment from Realtree's partners, and generally enjoy a bit of normalcy again. It was fun, and we had some success. And like any good deer camp, there were plenty of one-liners, too. Here are some of my favorites. — W.B.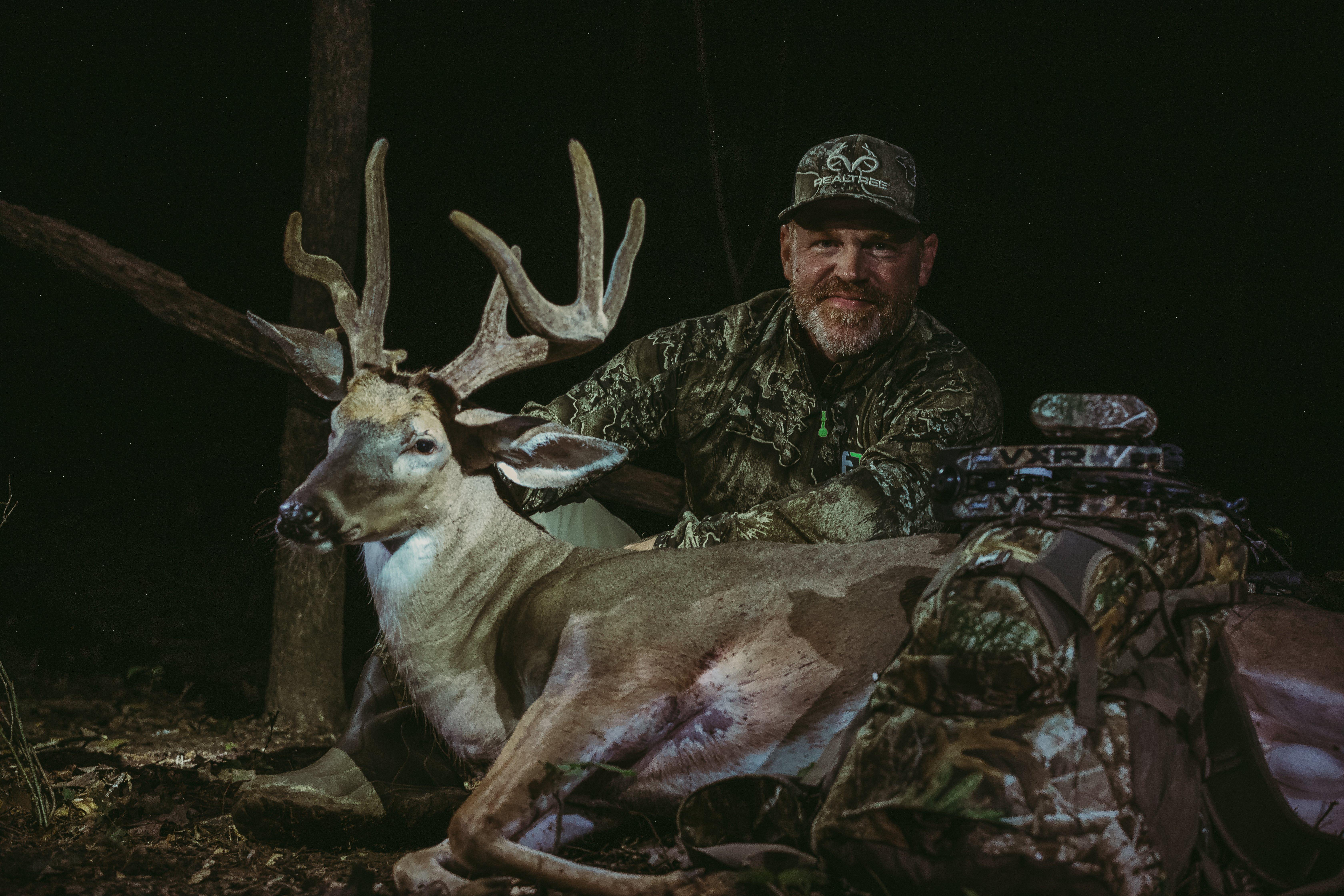 How do I feel about the shot? I'm not saying. Start throwing around things like smoked him, and it'll come back to haunt you. — Bowhunting.com editor Brodie Swisher, after 10-ringing the heart on a giant old buck on opening day. It was a quick recovery.
I know a gar hole when I see one. — Photographer Kerry Wix, after joining Swisher for a doe hunt on the second evening. (They killed a doe.)
You been holding out on me, son. — Petersen's Bowhunting editor Christian Berg, after changing stands on the fourth day. (Outfitter secret: It never hurts to have a backup spot with a buck named Sandbag.)
That's just how we do things in Arkansas. — Outdoor Life editor Natalie Krebs, who hit a doe a little back that nonetheless fell dead within 50 yards. Krebs is a recent transplant from Brooklyn to the Natural State, where she's going feral.
Everything was going great until Corn Pile Karen showed up and blew the whole place out. — Berg on an old doe that busted him just about every sit.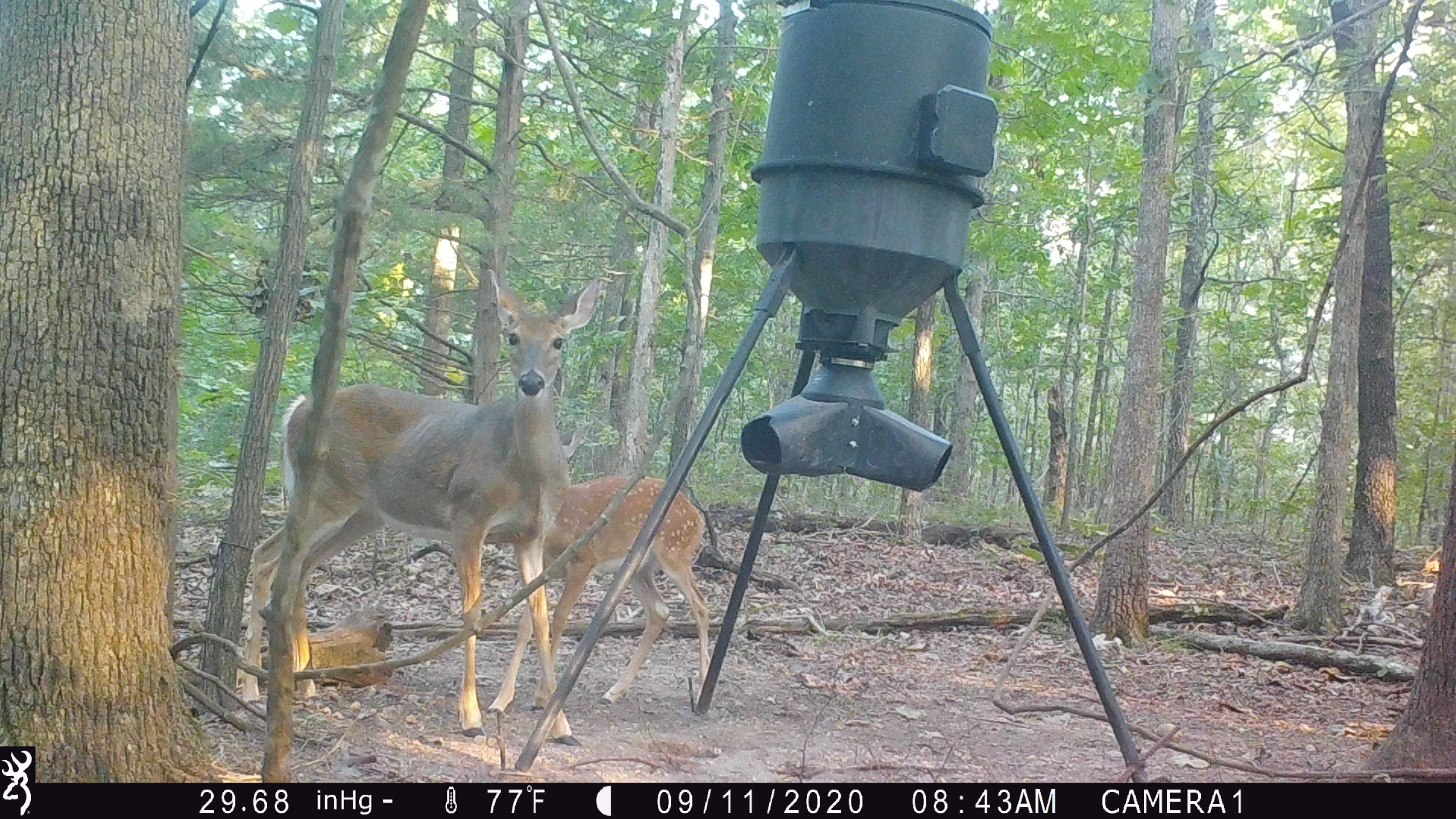 This is a good spot, except for the neighbors over there shooting a submachine gun. — Realtree's Bobby Redfern.
Do you know how much West Nile is in this truck? A lot. — Wix, after I left the windows down and cab light on in my truck during a late-night photo shoot.
Don't threaten Potroast with a good time. — Timber 2 Table's Mike Pendley, who was here with his son Potroast to do part of the cooking. My guide Ryan asked Potroast if he wanted to borrow a .22 to go squirrel hunting on some nearby public land the next morning.
I think I pissed Michelle off. I told her we were fine to eat leftovers, and she looked like she was going to kill me. — Krebs, who waded into a minefield while trying to be polite. Michelle's motto is The food's the only thing we can control, so we're making it good. I'm not serving leftovers.
I know it took 30 minutes to make but you have to admit—that is one quality cup of coffee.
— Michael R. Shea, who's editor of Black Rifle Coffee Company's Free Range American website. He had what looked like a drug lab set up outside, complete with grinders, hot plates, scales, and funnels, all in the name of making coffee. But he's right: The result was high-octane, tasty java.
I am just unhappy with this corn. — Pendley, who showed up with garden corn that displeased him. He left in search of a farmer's market and returned a short time later with what looked like a bushel of sweet corn for the evening meal.
Hey Brantley, that dead deer is right here. That blood dog of yours ran right past it. I bet that 80-pound lap dog can find the couch every time! — Wix, talking about my tracking dog Levee, who was a little rusty after a neutering and a long summer off.
What is that smell? Is somebody wearing coconut oil? — Michelle, after getting a whiff of the Nose Jammer body wash in the lodge bathroom.