What To Know About Scrapes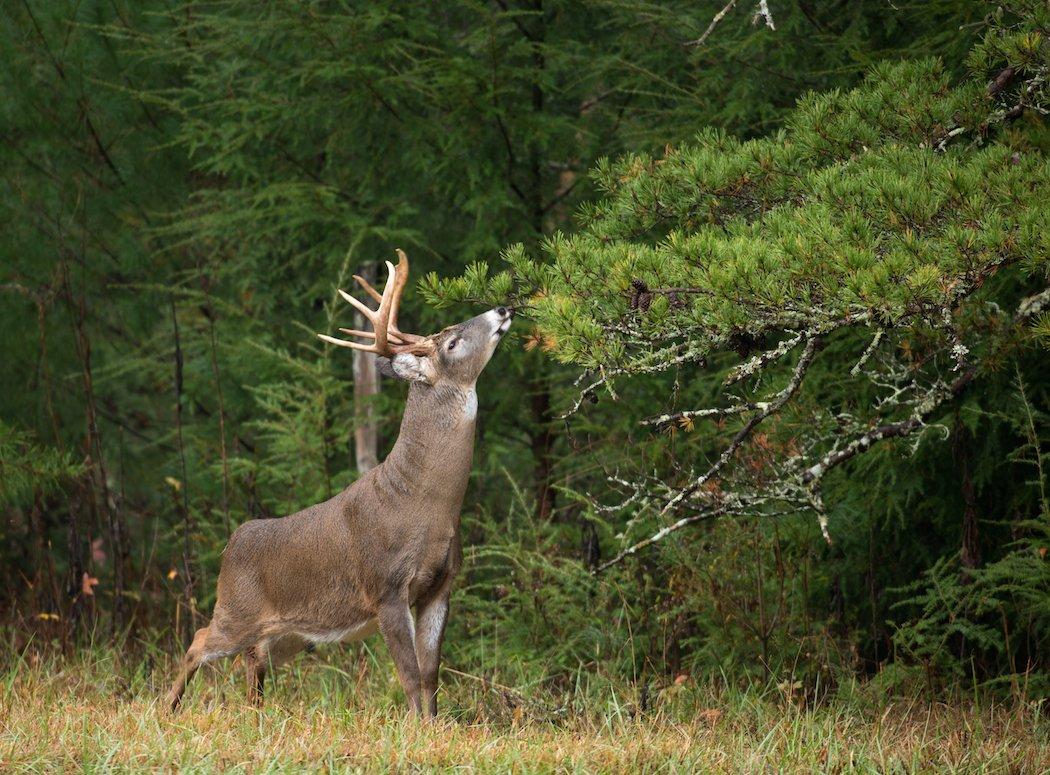 I get pretty darn excited when I see the first fresh-pawed ground of the year. It means the bucks are starting to feel their oats. Here are seven things to know about scrapes, and how to hunt around them.
1. THE LICKING BRANCH IS MORE IMPORTANT
Everyone gets excited when they find a scrape. But the magic isn't in the scrape. The magic is in the licking branch above the scrape. Make sure the scrape has an actively used licking branch before you put much stock in it.
2. MOST SCRAPE ACTIVITY HAPPENS AT NIGHT
Almost 90 percent of scraping happens at night. So don't expect to hang a treestand right over a scrape and kill a big one. Don't get me wrong. It can happen. But don't push all your chips to the middle of the table on this bet. Instead, dive further back into the cover downwind of the scrape. Bucks will generally circle downwind of the scrape before walking to it.
3. MULTIPLE BUCKS WILL USE ONE SCRAPE
The common thought used to be that one buck used one scrape. That's not always the case. It is possible that only one buck will visit a given scrape. But most times, multiple bucks will use the same scrape. I have plenty of trail camera proof to support that statement.
4. DOES USE SCRAPES TOO
The ladies lick on branches, too. They aren't afraid to kick a little dirt, either. I've run trail cameras on scrapes for years now. My trail cameras have shown almost as many does using scrapes as bucks.
5. PUT STOCK IN PRIMARY SCRAPES
There are two types of scrapes. The first is a primary scrape. It's used regularly, so take note of these when you see them. They are easy to identify. Primary scrapes will be fairly large—anywhere from 12 to 24 inches across. I've seen some as big as 36 inches in diameter. They'll have a chewed up licking branch. Look for different size tracks indicating its use by multiple deer.
6. DISREGARD SECONDARY SCRAPES
This is the other type. Secondary scrapes are small—often no more than 8 to 10 inches across—and typically lack a licking branch. These scrapes are generally one time scrapes made on a whim. These are often made by bucks in an attempt to demonstrate dominance in the presence of other deer. They are also made out of frustration. It's common to find these on field edges. Don't incorporate these scrapes into a hunt plan.
7. STAY READY FOR WHEN SCRAPES TURN HOT
It's still the first week of September. So for most, it's a little early to start thinking about hard-core scraping. But believe it or not, areas such as Southern Florida and Southwestern Louisiana are seeing legitimate rut activity. For the rest of the country, stay poised. It won't be long before scrapes start popping up all over the woods. And when they do, you need to know how to separate the corn from the crap...and then know how to utilize the corn to your advantage.