A
900000
Est. Whitetail Population
72000
No. Licenses Sold Annually
$39
Resident hunting license is $16 plus $23 deer license; and $18 each for archery, crossbow and muzzleloading licenses.
Resident hunting license and deer permit
$197
Nonresident hunting license is $111 and a deer permit is $86 plus $31 each for archery, crossbow and muzzleloading licenses.
Non-resident hunting license and deer permit
189 2/8"
Taken by Jerry James in Buchanan County in 1999.
Record B&C Typical Stat
87
Total B&C Typical Entries
257 4/8"
Taken by James W. Smith in Warren County in 1992.
Record B&C Non-Typical Stat
44
Record B&C Non-Typical Entries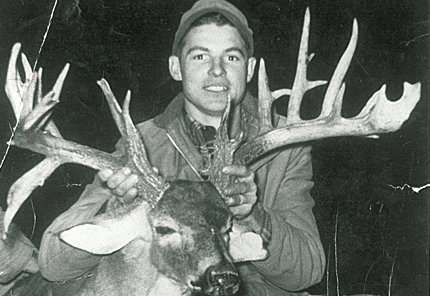 Season Dates (2013): Archery season runs from Oct. 5 through Nov. 15, then again from Dec. 2 through Jan. 4. Muzzleloader season is Nov. 2-15 and Dec. 14 to Jan. 4. Firearm season is Nov. 16-30, generally, with some extended seasons. Check regulations for either-sex hunting days within the framework.
The Grade: A
Virginia is a great deer hunting state - as good as there is along the eastern seaboard. Liberal seasons and over-the-counter tags are two reasons the hunting is great. Excellent public land access is a second benefit. There's nearly 2 million acres of public land between national and state forests, and more than 200,000 acres of Wildlife Management Areas and state parks, making nearly 10 percent of the state open to the public. And to be honest, Virginia is a pretty good place for big bucks, with 130 Booners and plenty of Pope and Young bucks making it into the books. Bedford County is by far the trophy buck leader for Virginia. While eastern Virginia can be suburban hunting at its best, head to the Blue Ridge Mountains for a backwoods experience.

Antler Nation Knowledge: Virginia has a couple of interesting things going for it. One: If you've ever thought about hunting deer with dogs, this is the place to do it, with hound hunting legal in certain areas. Two: Virginia has a great Hunters for the Hungry program, with about 400,000 to 500,000 pounds of venison per year donated to needy folks across the state.
Watch all the latest video episodes