B
900,000
Est. Whitetail Population
303,000
No. Licenses Sold Annually
$10.50 and up
Resident hunting license and deer permit
$55 and up
Non-resident hunting license and deer permit
202 3/8"
Taken by William L. Loyd in Lee County in 2018 and ranks 11th overall.
Record B&C Typical Stat
174
Total B&C Typical Entries
238 3/8"
Taken by William Dooley in Prairie County in 1999.
Record B&C Non-Typical Stat
85
Record B&C Non-Typical Entries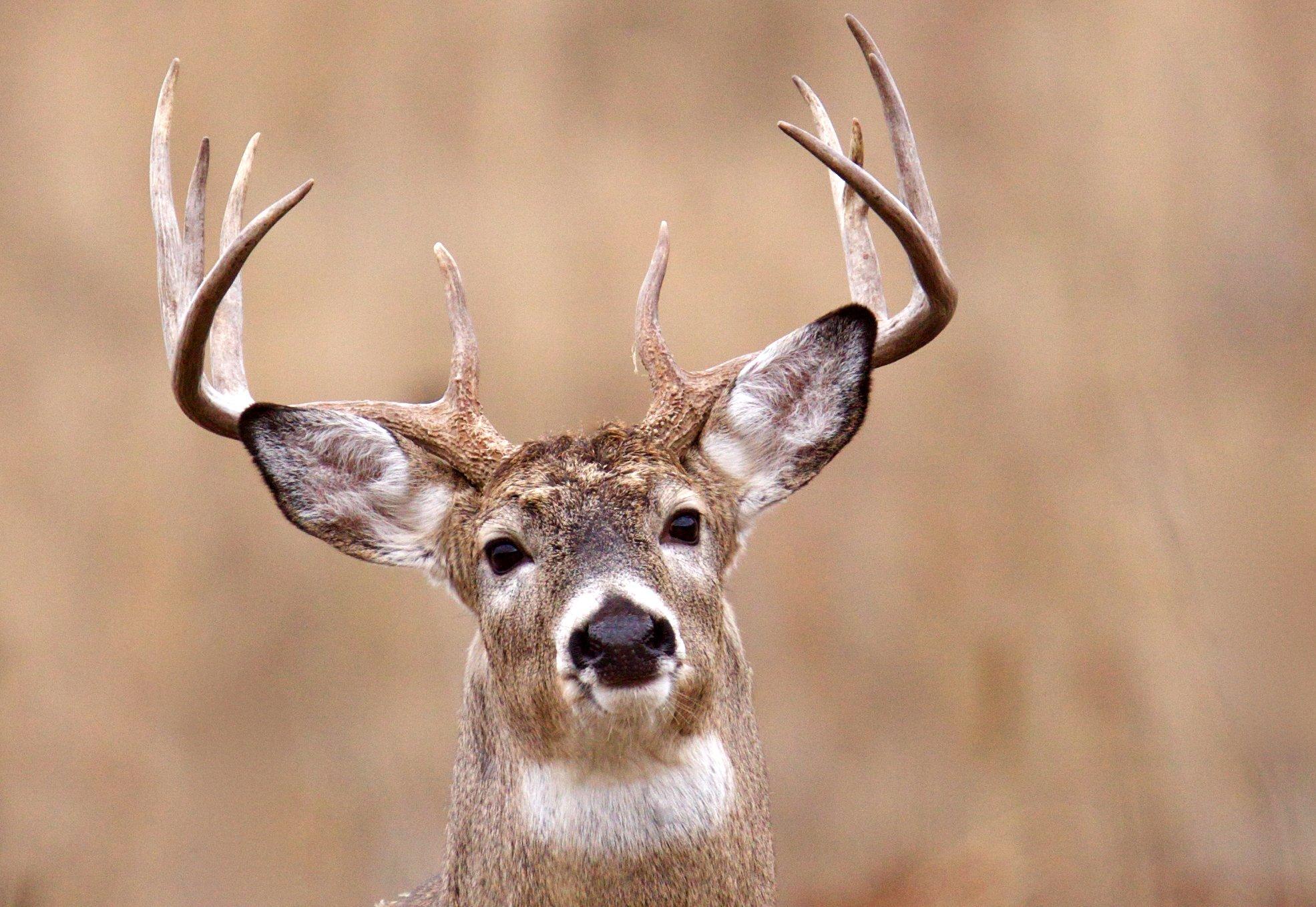 Check out the latest info for Arkansas. Image by Tom Reichner
Season Dates (2023):
Arkansas has 20 deer hunting zones, and the season dates and bag limits vary greatly in each. Some zones won't open as shown here. That said, for most hunters, the statewide opening dates are: Archery season opens Sept. 23. For most, modern firearm season opens Nov. 11. Check the ARKANSAS GAME & FISH COMMISSION WEBSITE for specific dates and bag limits for each zone.
The Grade: B
Wildlife managers do it right in The Natural State. Diversity is critical when it comes to deer management. Officials try to provide quantity and quality. There are opportunities for those who are more concerned with filling a tag than putting a rack on the wall. Biologists also manage specific sections and properties for better-quality animals.
Plus, license fees are reasonable, and the trophy potential is above average. Harvest data shows the age structure is improving because of great management for older age-class animals.
It isn't all good, though. Chronic wasting disease has been discovered in numerous counties in the northwestern region of the state. And after you get it, there is no getting rid of it. That lowers the grade to a B.
Antler Nation Knowledge:
Want to kill a big Natural State buck? According to trophy records, the best counties include Arkansas, Chicot, Crittenden, Cross, Desha, Lee, Mississippi, Phillips, Prairie, Sharp, and White. "Use the AGFC's Strategic White-tailed Deer Management Plan," said Ralph Meeker, deer program coordinator for the AGFC. "In this report, hunters can view trends in harvest data, biological data, and observation data specific to the region that they hunt. Hunters can also find AGFC's annual deer summary report at the same webpage."
The Delta region in general has better genetics, habitat, and soil. Still, other areas of the state are managed with antler-point restrictions, spread restrictions or main-beam restrictions to help grow older bucks.
"Arkansas saw a record deer harvest for the 2020-21 deer season at 216,835 deer harvested and checked," Meeker said. "This was followed by two seasons (2021-22 and 2022-23) of tremendous hard mast (acorn) production and warmer-than-normal winters. This resulted in two years of abnormally low harvest (181,000 and 185,000 deer harvested, respectively). Data indicates that deer population numbers are stable to slightly increasing. I would expect the harvest to be like the 2022-23 season or slightly higher."
This state has a great volume of PUBLIC HUNTING ACCESS. It offers nearly 6.5 million acres. There are more than 150 WMAs, plus national wildlife refuges, national forests and a variety of other programs. There are even 16 public lands with specific antler restrictions aimed at growing better bucks. These are known as The Sweet 16. And some cities even participate in the Urban Deer Hunt Program. Consider some of those.
"Because of our management approach, our public lands provide a wide array of hunting opportunities," Meeker said. "Some areas manage for a larger percentage of older ages of bucks and very balanced buck-to-doe ratios, while some simply provide for maximum harvest opportunity. Since implementing the three-point rule in 1998, Arkansas consistently ranks in the top five in the nation with the percentage of bucks 3-½ years and older harvested."
Watch all the latest video episodes