B
500,000
Est. Whitetail Population
294,000
No. Licenses Sold Annually
$35
Basic hunting and big-game licenses are $20. Bow and primitive firearm license are $15 each.
Resident hunting license and deer permit
$300
Basic hunting and big-game licenses are $200. Deer licenses are $100.
Non-resident hunting license and deer permit
184 6/8"
Taken by John Lee in Madison Parish in 1943.
Record B&C Typical Stat
62
Total B&C Typical Entries
281 6/8"
Taken by James H. McMurray in Tensas Parish in 1994 and ranks 19th overall.
Record B&C Non-Typical Stat
29
Record B&C Non-Typical Entries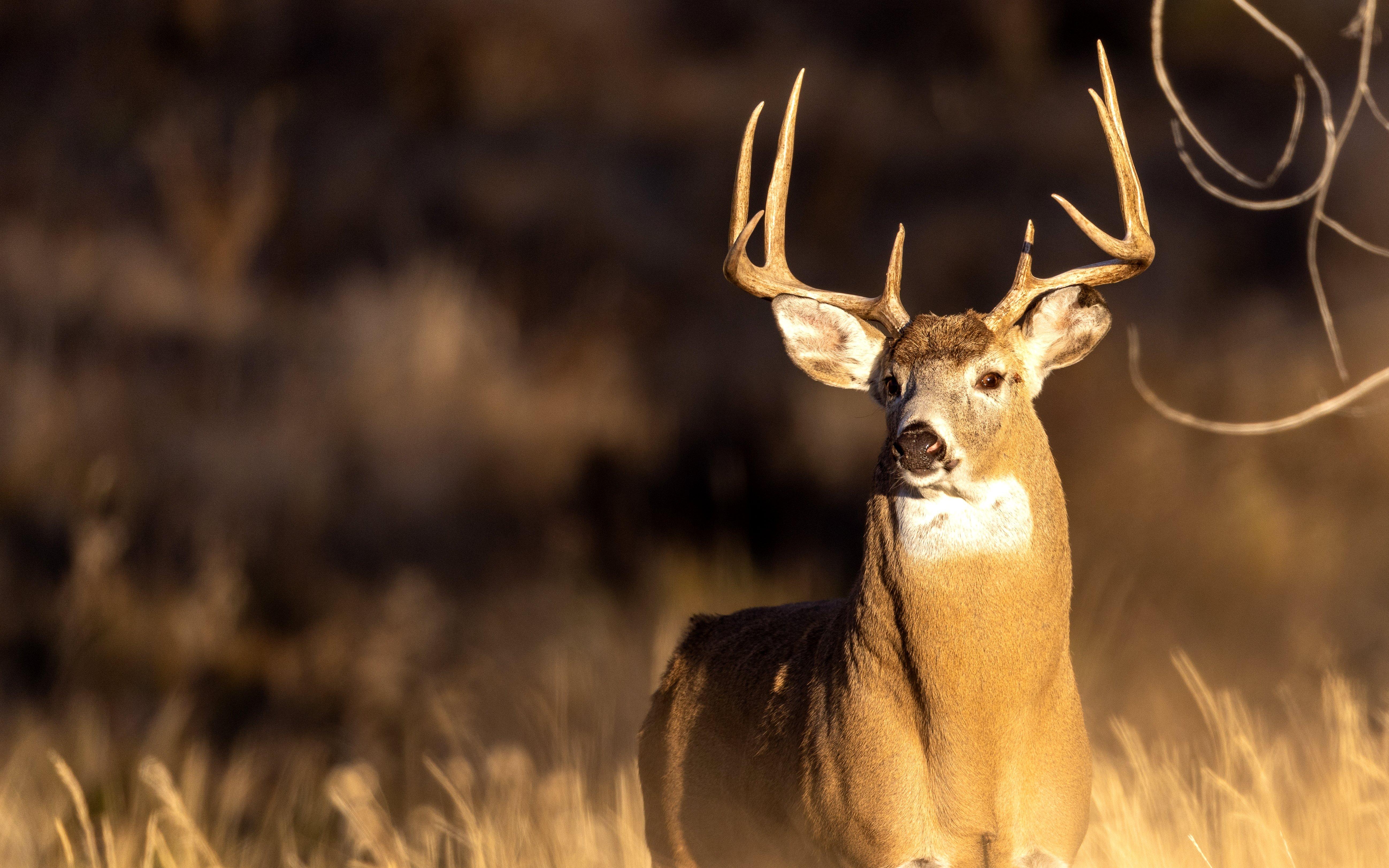 Check out the latest info for Louisiana. Image by J. Edwards
Season Dates (2023):
Louisiana is broken into 10 deer areas, and rules and regulations vary greatly in each. Please check the LOUISIANA DEPARTMENT OF WILDLIFE & FISHERIES (LDFW) WEBSITE for specific season dates.
The Grade: B
Louisiana is not known as a deer hunting hotspot, but it's getting better. However, it offers a good opportunity for success, especially for residents or others with access to private land, or those who've spent time scouting the state's abundant public lands.
Interestingly, in 2017, two of 10 deer areas reduced bag limits. These dropped from no more than three antlered and no more than four antlerless to no more than two antlered and no more than two antlerless. That was five years ago, and it's been a step in the right direction.
According to Johnathan Bordelon, deer program manager for the Louisiana Department of Wildlife and Fisheries, electronic deer tagging and license options, and the expansion of the existing CWD control area, are some of the most notable of recent significant changes.
Should hunters expect a better or worse deer herd and season this year? "The reported harvest has set a new 10-year high for each of the past three seasons," Bordelon said. "Based on available data, there is no reason to expect a drop-off for the upcoming season. With any state, despite statewide harvest trends pointing upward, there are areas within the state that do not follow the same trend. Local habitat and environmental conditions, and hunter density play a role in harvest trends at the local level."
Bordelon also noted that Louisiana became the 29th state to detect CWD, which occurred in January 2022. So, be familiar with deer carcass transport and baiting regulations for areas of disease mitigation. All factors in the balance, we raised Louisiana's grade to a B.
Antler Nation Knowledge:
Been asking Santa for a big Louisiana buck? It's pretty clear where your best odds are. Some of the best trophy bucks are along the Mississippi River and parishes within the floodplain. Whitetail numbers and body size are best in the state along the river basin. It has the nutrients and food sources to produce better body sizes and antler development. More specifically, Avoyelles, Concordia, East Carroll, Madison, Natchitoches, Rapides, and Tensas parishes consistently crank out studs. Most of the remaining parishes in the northern half of the state create the next tier of big-buck producers. There are also a few hotspots in the middle of the state, but the coastal areas have a smaller deer population, in number and in size.
"The Mississippi Alluvial Valley is well known for producing large-bodied and large-antlered bucks in Louisiana," Bordelon said. "However, portions of western and northwestern Louisiana are often overlooked. Many of these areas are managed for older-age bucks, and they produce their fair share.
"The river parishes in Louisiana are well known for producing large bucks and good numbers. Late summer flooding in 2015 and 2019 was a negative for this area due to reduced fawn crops along with forage limitations, but conditions have improved. [This season] should be a good year for the river parishes."
Some of these big deer are taken on public land. Certain wildlife management areas, conservation areas, national forests, refuges, U.S. Army Corps of Engineers lands and other PROPERTY TYPES are open to hunting, totaling more than 1.6 million acres. These are scattered across the state, providing opportunities for people to hunt all of the state's physiographic regions. Sure, some spots are under water (for duck hunting), but pockets of QUALITY DEER HABITAT exist. Use the LOUISIANA OUTDOOR EXPLORER MAP to find a public hunting spot near you. And don't forget about LOTTERY HUNT OPPORTUNITIES.
Finally, for those with extended time to hunt, the breeding season in Louisiana spans a four-month window, DEPENDING ON LOCATION. The wide range in dates allows hunters to pursue rutting deer during an extended period if they are willing to travel and hunt in different breeding zones.
"Harvest trends have revealed an increase in reported and estimated harvest in recent years," Bordelon said. "Louisiana has a diverse range of breeding dates across the state depending on region, this provides an opportunity for hunters to pursue deer during the rut over an approximate four-month period, depending on location."
Watch all the latest video episodes