C
20,000
Est. Whitetail Population
8,000
No. Licenses Sold Annually
$43 and up
Resident hunting license and deer permit
$96 and up
Non-resident hunting license and deer permit
176 4/8"
Picked up in Providence County in 2011.
Record B&C Typical Stat
4
Total B&C Typical Entries
None
Record B&C Non-Typical Stat
None
Record B&C Non-Typical Entries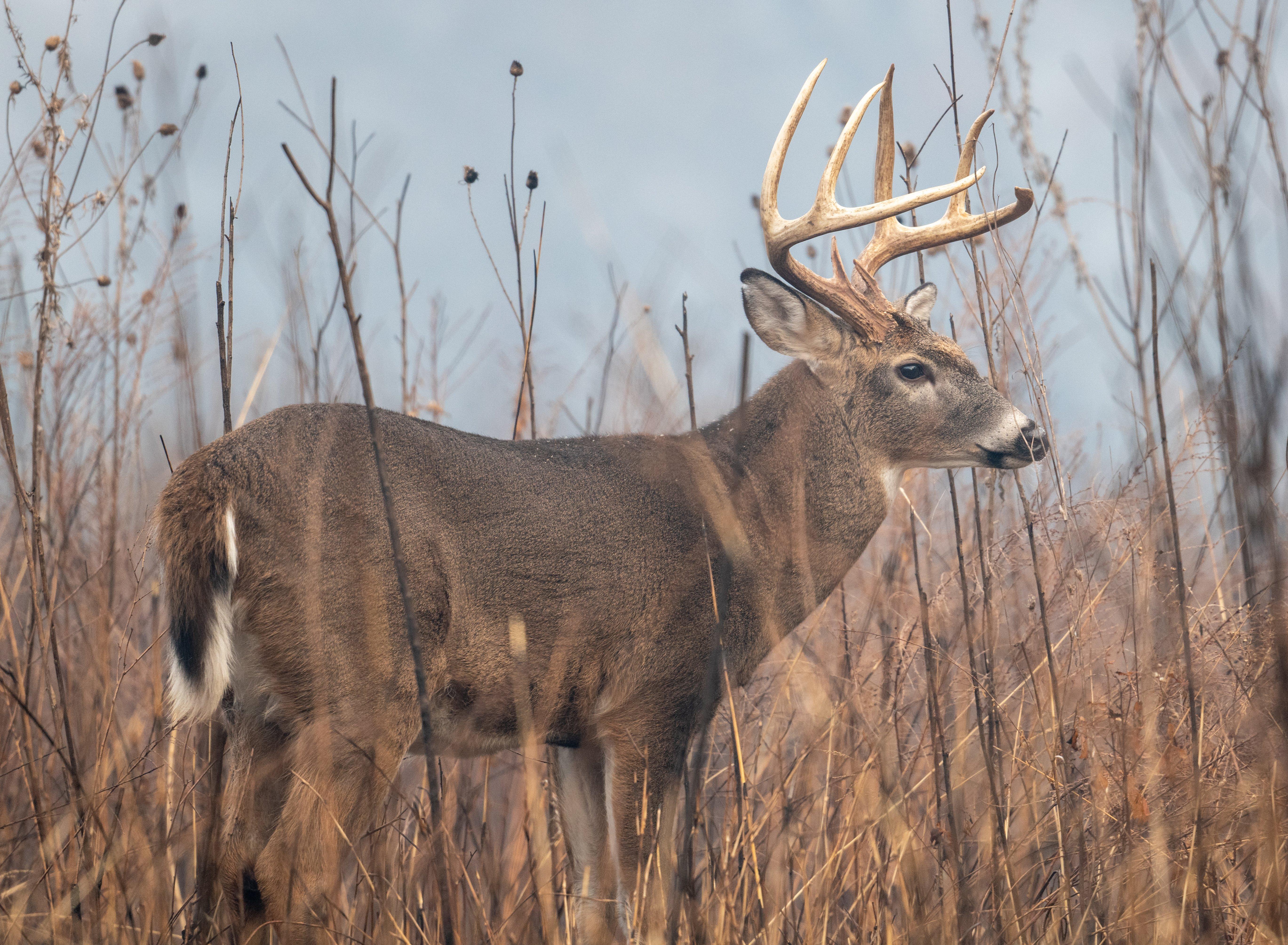 Check out the latest info for Rhode Island. Image by Tony Campbell
Season Dates (2023):
Hunting season dates vary greatly by location. Please check the RHODE ISLAND FISH & WILDLIFE WEBSITE for specific deer season dates.
The Grade: C
There is no getting around the fact that Rhode Island is small and densely populated. That makes it tough for hunters to find suitable hunting areas and contributes heavily to its C grade. For those who find a place to hunt, though, there are some good opportunities.
Licenses are relatively inexpensive, and tags are plentiful and over-the-counter. So, if you locate a hunting spot, you can fill the freezer in a hurry. Hunters are permitted to take two antlered and six antlerless deer per season.
State regulations have changed during the past few years. "Natural cervid (deer) urine products are prohibited," said Dylan Ferreira, senior wildlife biologist for the Rhode Island Department of Environmental Management's Division of Fish and Wildlife. "Mandatory deer check stations now run during the first weekend of muzzleloader season (first weekend in November) and shotgun season (first weekend in December)."
Other new changes:
Northwest cooperative property is closed to hunting.

Five new town/private cooperative hunting properties in Bristol.

Allowing the use of dogs to recover deer.

Deer decoys can now be used on WMAs during archery season.
All considered, Rhode Island gets a C.
Antler Nation Knowledge:
Despite being part of the smallest state in the country, the Rhode Island Division of Fish and Wildlife is diligent about PRODUCING ACTIONABLE HARVEST DATA each deer season. This is a valuable resource for planning hunts and also good for agency transparency.
Whitetails are so plentiful in some areas of the state that many towns offer a bounty on deer taken by hunters. Find one of these areas, and start knocking on doors to obtain permission from local landowners fed up with losing their landscapes to deer. Note that muzzleloader season in Rhode Island runs through the rut, so smokepole hunters have a great shot at seeing mature bucks on the move.
"We provide ample opportunity with a lengthy hunting season with liberal bag limits and a muzzleloader season during the rut," Ferreira said. "Don't be afraid to ask for private property permission. Look in our hunting and trapping abstract for a detailed map and table of huntable properties."
If DIY is your style, use the RHODE ISLAND HUNT AREA MAP to begin planning your next public-land deer hunt. It's possible to find unpressured pockets with decent deer numbers.
Watch all the latest video episodes