D
675,000
Est. Whitetail Population
160,000
No. Licenses Sold Annually
$18 and Up
Hunting license is $12 and big-game license is $6. A WMA license is $30.50.
Resident hunting license and deer permit
$225 and Up
This includes a $125 hunting license and a $100 big-game permit. A WMA license is an additional $76.
Non-resident hunting license and deer permit
176"
Taken by William C. Wyatt in Pickens County in 1994.
Record B&C Typical Stat
11
Total B&C Typical Entries
208 5/8"
Taken by John M. Wood in Beaufort County in 1971.
Record B&C Non-Typical Stat
3
Record B&C Non-Typical Entries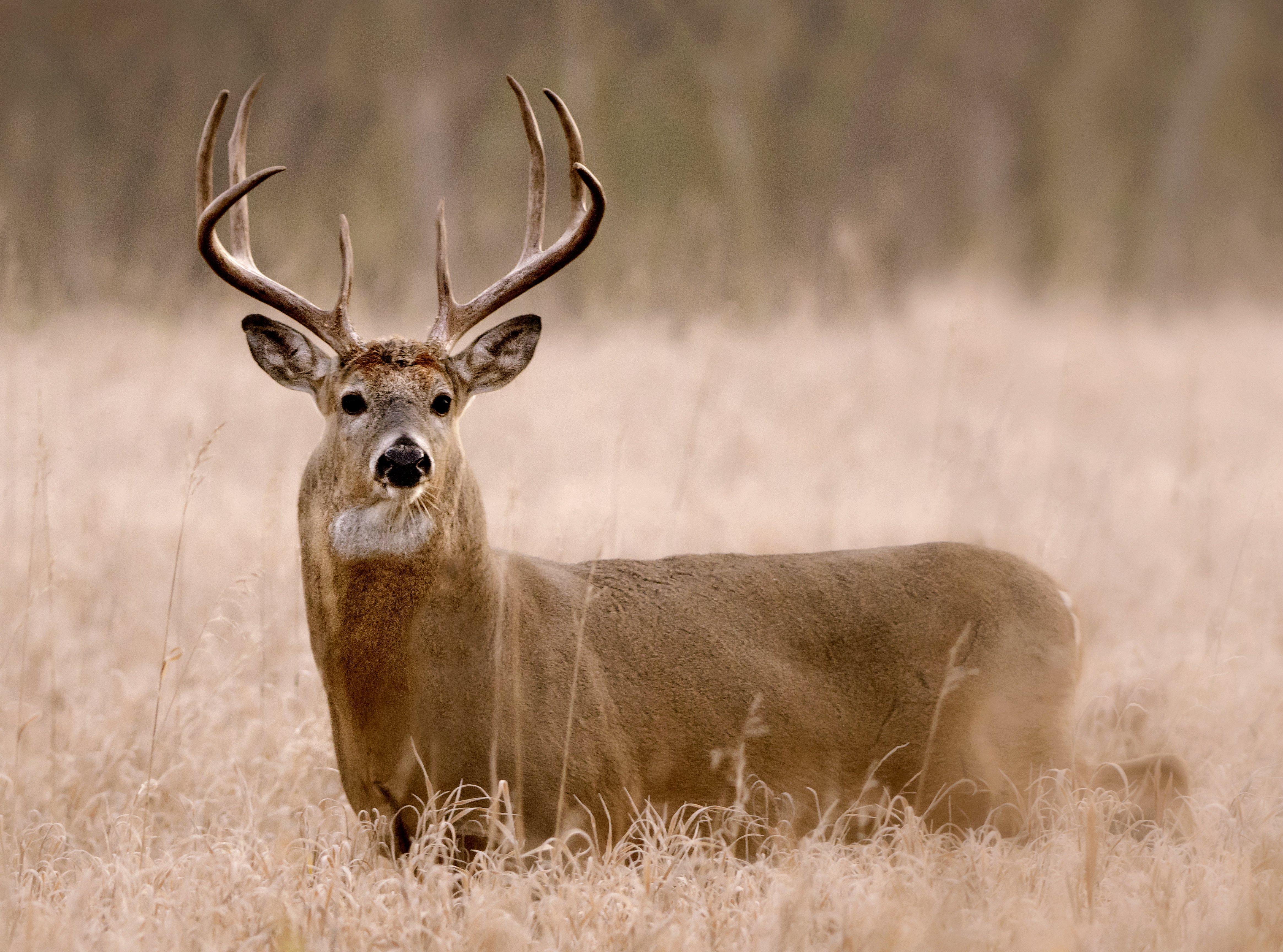 Check out the latest info for South Carolina. Image by Agnieszka Bacas
Season Dates (2023):
Season dates vary greatly by zone and by private or public land. Check the SOUTH CAROLINA DNR (SCDNR) WEBSITE to confirm regulations and season dates.
The Grade: D
Hunting velvet bucks with a gun? That's a thing down here. Part of the state sees almost a month of this, and it's a rare opportunity to experience it elsewhere.
South Carolina has slightly less hunting pressure than some Southern states, so you can find some undisturbed hunting spots at times. There are decent deer densities in areas, too. Still, South Carolina has a lot working against it. There's not much public land available. The potential for taking a really big buck is slim. South Carolina has only placed 13 bucks in the Boone and Crockett record books.
SCDNR Deer Project Coordinator Charles Ruth said fairly new legislation places a limit on the number of antlered bucks a hunter can harvest (up to five for residents and four for nonresidents). In each case, two of these bucks have an antler restriction (a minimum of four points on one antler or a minimum 12-inch inside antler spread). Before this legislation, historically, two-thirds of the state had no daily or seasonal limits on antlered deer. Although the reduction is good, that's still a massive buck bag limit.
People are optimistic, though. "Success rates for deer hunters in South Carolina are typically about 70%," Ruth said. "South Carolina has one of the highest deer harvests in the country based on per unit area harvest figures. In 2019, the statewide harvest was 8.5 deer per square mile of deer habitat. Certain regions of South Carolina have the longest modern firearms season in the country — 140 days."
Analyzing all factors, it's difficult to give a state the dreaded D grade, but the Palmetto State gets it.
Antler Nation Knowledge:
Ruth said South Carolina is more known for long seasons and liberal bag limits than as a trophy buck destination. However, some of the better areas for larger bucks include Anderson, Aiken, Allendale, Hampton, and Orangeburg counties. Up-and-coming hotspots include Horry and Spartanburg counties. The remaining Boone and Crockett entries don't follow a strong pattern and are scattered throughout the state. Even coastal Beaufort County is home to one of the three nontypical entries.
If you're traveling from out of town, note that the bulk of breeding for most of the state occurs from October to November. "Peak breeding for most of South Carolina is from Oct. 6 to Nov. 16, with over 80% of does breeding during that time," Ruth said. "The average doe breeds on Oct. 30, and the last week in October and the first week in November are the two weeks during which the highest percentage of does breed."
If a South Carolina public land hunt is in your future, give one of the state's WILDLIFE MANAGEMENT AREAS or heritage preserves a try. There are also state parks and national forests with opportunities. Use the SCDNR PUBLIC LANDS SEARCH to find a place for your next adventure. And don't overlook the PUBLIC LOTTERY HUNTS.
Watch all the latest video episodes