Our armed forces own millions of acres for training elite fighting forces, but some of it offers great hunting, too
For many people, the biggest challenge of hunting isn't tagging a big buck or finding folks to hunt with. It's simply finding a good place to go. The lack of access is causing hordes of outdoorsmen to leave the tradition behind. But that doesn't have to be the case. There are a surprising number of opportunities on nontraditional public land.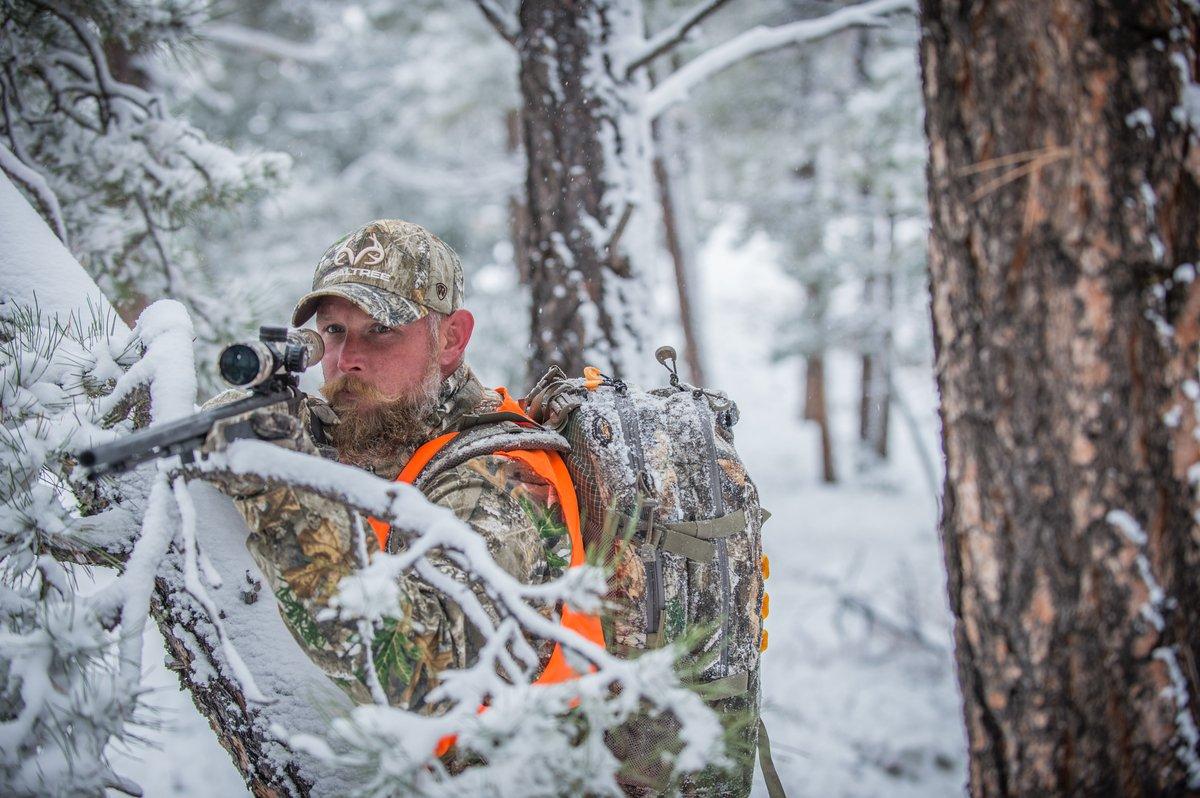 The Problem: Hunter Access
The research proves access to quality hunting land is the culprit. In one survey conducted by Southwick Associates, researchers found 38 percent of respondents counted on family or friends to allow them to hunt, while 28 percent turned to public land. Eighteen percent hunted land they owned, and only 11 percent hunted with a club or on leases.
Relying on others is no guarantee of hunting access, and traditional public lands can get overcrowded. But many folks don't realize that the majority of military bases — most likely one near them — is open to public hunting.
It's true that you have to be in the military or work on the base to get guaranteed hunting access. But according to one unofficial estimate from the Installation Management Command (the branch within the U.S. Army that manages natural resources at those bases), as many as 75 percent of bases are open to some form of public hunting. Odds are there's one near you that offers some type of hunting.
Don't Miss: Public Land Deer Hunting You Don't Know About
The Solution: Sikes Act Protections
Military lands are some of the best-managed public lands available, thanks to the federal Sikes Act of 1960. The law balances the country's military mission with conservation of vital ecosystems. As part of the Act, each installation with significant resources — as many as 380 locations, according to the U.S. Fish & Wildlife Service — must manage the land and species within their boundaries by developing and implementing Integrated Natural Resources Management Plans.
One key stipulation of this is to provide for outdoor recreation, including hunting, where it is compatible with the overall mission of the base. Security levels, secrecy of operations and even some hazards such as unexploded ordnance means some areas remain off limits to the public. Other bases only allow the general public to hunt or fish if they have someone attached to the base to bring them on. Many others allow Joe Civilian (often after a background check and safety brief) to access the base at certain times for hunting.
Don't Miss: 5 Great Over-the-Counter Deer Hunts for 2019
Lands of Opportunity
It's amazing more people don't take advantage of this, says Mark Stevenson, a natural resources biologist who manages the hunting program at Joint Base McGuire Dix Lakehurst. JBMDL boasts 18,397 huntable acres out of its total 42,062 in the center of New Jersey, the most densely populated state in the country. But Stevenson says the resource is underutilized. We intensively manage these lands for migratory birds and other wildlife better than most private lands. We have to. We're held to a higher standard than private lands.
JBMDL ­and other bases offer hunters plenty of opportunity, and anglers, can fish lakes full of bass or even stocked trout. All you need is a little research to determine which locations are good options or you.
Bases in the heart of some of the country's best whitetail hunting are open to the public: Fort Campbell and Fort Knox in Kentucky, Fort Bragg in North Carolina, Fort Pickett in Virginia, Forts Stewart, Gordon and Benning in Georgia, Barksdale Airfoce Base in Louisiana as well as bases throughout relatively public land-light Texas. For mule deer out West, try Fort Carson, the Air Force Academy, and Hill AFB. In the Deep South, Eglin AFB in Florida or Fort Rucker in Alabama are solid bets.
Don't Miss: 5 Great Spot-and-Stalk Prairie Whitetail Hunts
Hunt a Base Near You
Until several years ago, many of these bases used paper check-in/checkout systems that were cumbersome and required hunters to drive to the base to buy a permit. They even required driving to a central point to check-in and checkout each time they hunted.
Now more bases (similar to a number of public hunt areas in the state of Kansas) are using an online service called iSportsman to make it easier to research programs and hunt dates, buy permits and check-in and checkout from your phone or computer. To date, it remains the single best resource for locating bases that offer hunting and fishing, managing more than 9 million acres available for outdoor recreation. And more bases are becoming available on the service every year.
To see if a base near you offers hunting, check the Client Sites tab on iSportsman.com. If you don't see a particular base listed, try an online search for hunting on the base or check for its natural resources or Morale, Welfare and Recreation office online. If hunting or other outdoor recreation is offered on a base, one of those three resources will help you take advantage of this huge opportunity.
Don't Miss: Your Roadmap to a Big Public Land Deer
Check out more stories, videos and educational how-to's on deer hunting.