Rubs and scrapes are appearing, but deer are still on bed-to-feed patterns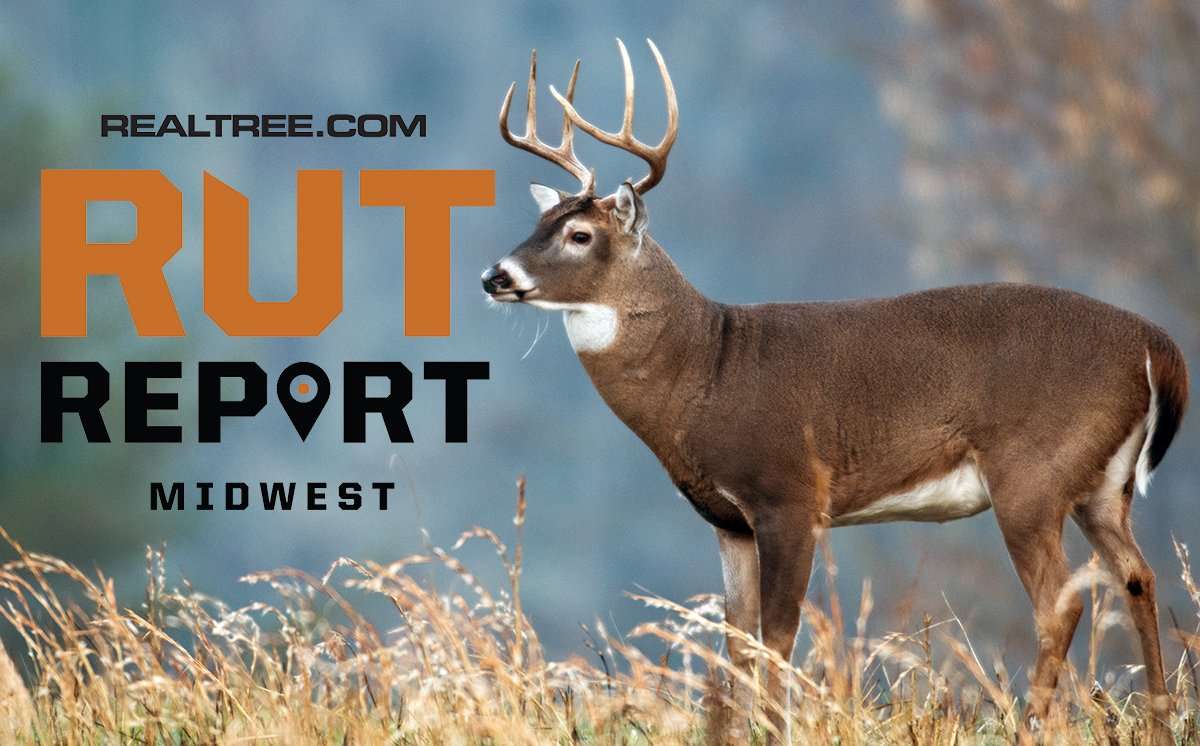 As deer season progresses, we're exiting the early season and beginning the pre-rut phase throughout the Midwest. Deer activity is gradually increasing everywhere, including daylight mature buck movement. That will continue to progress and peak during the rut, before eventually tapering off.
The Hunt Beast's Dan Infalt recently hunted a remote area of northern Michigan. Activity seemed to be on par for the area and timeframe. He saw morning and afternoon movement, and everything was on a bed-to-feed movement.
Activity has been good in Wisconsin, too, where his home base is located. Most daylight action was within cover, though. I even had a mature buck chase a mature lone doe past me, he said. I saw an increase in scrapes and rubs that now seem to be tapering back into the bed-to-feed movement. My trail cams are showing decent midday movement in and around the bedding areas, and huntable movement patterns from bedding in the evening the last hour of light.
Infalt is also picking up deer on cameras going to bed well before daylight, meaning they aren't very huntable in the mornings right now. Still, he expects that to change anytime now.
In Iowa, Midwest Whitetail's Mike Reed says deer have largely shifted into their fall ranges. Scraping activity is picking up there, too. I've been hunting afternoons only and have personally witnessed only bed-to-feed patterns, he said. Focus on acorns and fresh-cut corn. Trail cams have shown a significant uptick in buck activity, including some sparring showing signs of the pre-rut. Oh, and he recently arrowed a 180-inch deer (https://www.realtree365.com/videos/180-river-farm-giant-falls-cold-front...) on a food-based pattern.
Over in Missouri, Randy Birdsong of The Raven Project and HeadHunters TV says deer are doing much the same there. He also filled a tag on a great buck, and it was focused completely on food.
Shot this one in a radish field, he said. They are switching hard to white oak acorns right now but still hitting good green plots as well. According to Birdsong, deer are not as consistent or pattern-able right now because of the heavy mast crop drop.
While I haven't hunted Ohio yet, I am monitoring activity there via trail cameras. As best I can tell, things are no different there in the easternmost part of the Midwest region. Deer are focused entirely on food as they bulk up for the rut.
I have been in the woods in Kentucky, which is part of the Southeast region report (https://www.realtree.com/deer-hunting/pro-rut-report/southeast). I helped two different youth hunters during the two-day early muzzleloader season. On Saturday afternoon, one hunter took a shot at a doe as it munched under a big oak tree, but we came away empty-handed. On Sunday afternoon I helped another youth hunter, and he bagged a nice 8-pointer as it marched out of a bedding area toward the oaks.
Overall, we're in the pre-rut phase now. But it's just the beginning, and rut sign is now appearing in larger quantities throughout the region. For now, continue to focus entirely on food sources to fill deer tags, and keep an eye out for rubs and scrapes.
(Don't Miss: The Best Times to Deer Hunt in 2022)
Day Activity

Rubbing

Scraping

Fighting

Seeking

Chasing

Breeding