Some states are seeing hot, dry conditions, while others are receiving welcomed cold fronts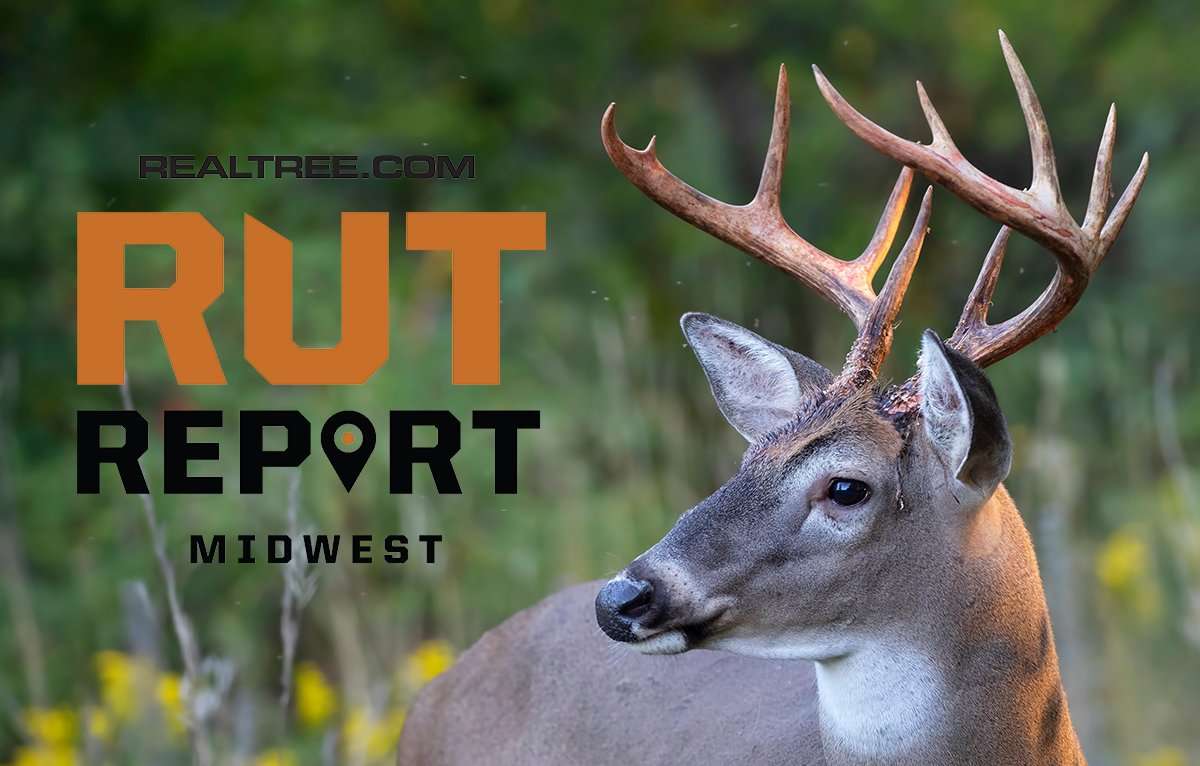 It's difficult to believe, but another deer season is upon us. And the rut isn't far away. In little more than a month, the true action will take off. Until then, we'll see a gradual increase in rut sign and daylight activity.
In Iowa, Midwest Whitetail's Max Mongrello said bucks are scraping up a storm. Bucks are also transitioning into their fall ranges. A massive cold front just pushed through, and that might have sparked some early relocations from summer to fall haunts.
Phillip Vanderpool also spends time in Iowa and Kansas, and he's been keeping an eye on the areas. He also said deer are making more scrapes. Further, deer have been more active on trail cameras. Some crops are changing, and acorns are falling, which is also affecting patterns. According to Vanderpool, there's a bumper crop of mast this season. So head for the oaks to see more daytime activity.
In the southwestern corner of the region, Jeff Danker and Daniel McVay said water is important right now. Much of this area is seeing a drought, making remaining water sources attractive to deer.
This drought is making everything about water, Danker said. Deer are even relocating. A good waterhole close to a bed is money right now.
Regarding food, he said soybeans are turning, and alfalfa is king right now. Some early scrapes are opening, too, but even those are near remaining water sources.
Starting to see a lot of scrapes show up, McVay said. Movement has been tough with mature deer because of most of the heat across the country.
Kyle Barefield, who also hunts the lower Midwest and Oklahoma, which is part of the Southwest Region, said it's very dry where he's at. He hasn't seen or heard of epizootic hemorrhagic disease near him, though. That said, deer are still grouped up but starting to spar some. He's seeing good movement the first hour of daylight.
Moving eastward, Michael Pitts was in Kentucky this past week (which is technically in the Southeast Region, covered by Realtree's Will Brantley, but it mirrors much of what happens in the Midwest). He said many soybeans are starting to dry up. Likewise, acorns are dropping and creating a shift in feeding patterns. Further, rain has been minimal, and the landscape is beginning to dry out.
I'll be hunting in Kentucky and Tennessee, which are in the Southeast Region. However, I'll also be in Ohio and possibly Indiana, where I'll hunt public and private property. In that part of the region, it seems deer are shifting to fall patterns. Bachelor groups are busting up, and deer are beginning to make some rut sign.
In southern Ohio and southeastern Indiana, deer are experiencing a serious bout with EHD. Reports continue to increase, and it won't cease until the first frost wipes out the midge flies that spread the disease.
Overall, although the southwestern part of the region is experiencing hot, dry weather, the northern and eastern stretches are experiencing cooler-than-average temperatures. Hunters with a pattern on a good deer might be able to capitalize on these cooler days as deer continue to shift into their fall patterns.
(Don't Miss: How to Read Rub Lines)
Day Activity

Rubbing

Scraping

Fighting

Seeking

Chasing

Breeding