What deer activity are you seeing?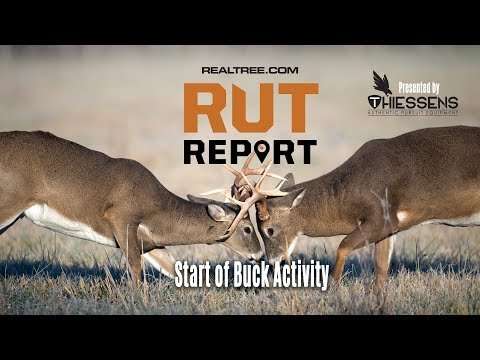 Another deer season has arrived in the Northwest, and we're ready to bring you the action on Facebook Live, YouTube, and right here on Realtree.com. Our predictions indicate a good year in some of the region, while other areas will prove more difficult to hunt.
Washington
Dale Denney, owner of Bearpaw Outfitters in northeast Washington, says the whitetail herd in his region (the state's primary population of whitetails) is in poor shape, a condition he attributes mostly to an overabundance of predators. Because of this, he plans to skip Washington early seasons and concentrate on later ones, spending all of October in Idaho.
Idaho
Idaho received a good amount of moisture this year, including rare heavy rains in July and August. This abundance of moisture has kept habitats vibrant during the typically dry period of July through September, resulting in an abundance of browse and less concentration of deer around agricultural and well-trafficked natural food sources, such as apples and pears. Waterhole hunting wasn't especially productive during the early season, due to more water than usual. These factors, combined with some amount of winter kill early in 2019, have made mature bucks more difficult to locate this season. Daryl R. Meints, the deer and elk coordinator for the Idaho Department of Fish and Game, backs this observation, saying fawn recruitment has remained below par for two of the past three years.
Bachelor groups were smaller than past years, indicating fewer mature bucks, at least in Northern Idaho. Deer predictably came out of summer extremely fat, and antler growth was good. Winter seems to be arriving early this year, and a few hard frosts and snow should bring deer back to more obvious food sources.
Montana
Like much of the Northwest, Big Sky country saw higher-than-average levels of precipitation and mild temperatures this summer. This has left the range in excellent condition this fall. Whitetail bucks have emerged from summer fat and healthy, and antler growth has been deemed excellent for 2019. All that feed has had the same effects as elsewhere the Northwest. More widely scattered deer and lower concentrations have made hunting challenging. Snows have already fallen at higher Montana altitudes, so a series of hard frosts and early snow accumulation should bring things back around by mid-month.
John Vore, the game management bureau chief for Montana Fish, Wildlife & Parks, says deer populations, particularly in eastern whitetail strongholds, have rebounded well after the harsh winters of six to eight years ago, including solid fawn recruitment and good numbers of mature bucks. He says the northwestern portion of the state has suffered a decrease in deer numbers due to severe weather last winter.
Wyoming
Dustin DeCroo, co-owner of Bighorn Outfitters in Buffalo, Wyoming, says heavy rains will make travel into remote areas more challenging than usual this rifle-opening week, but unseasonably low temperatures should encourage deer to move. DeCroo reports that deer are widely scattered, resulting in the appearance of fewer deer on hayfields than normally witnessed at this point in the season. They are also finding deer in places where they generally appear only in May and June. DeCroo says deer numbers are stable compared to seasons past and quality has remained on an even keel. He's expecting 4 1/2-year-old deer to score between 135 and 150 inches this year in his area.
Grant Frost, a senior wildlife biologist with Wyoming Game and Fish, says whitetail populations are trending upward in his state, including higher numbers of mature bucks.
Check back next Friday for more information near you.
Don't Miss: 5 Great Spot-and-Stalk Prairie Whitetail Hunts
Check out more stories, videos and educational how-to's on deer hunting.
Day Activity

Rubbing

Scraping

Fighting

Seeking

Chasing

Breeding