Unseasonably warm weather is putting a serious dampener on daytime rutting activity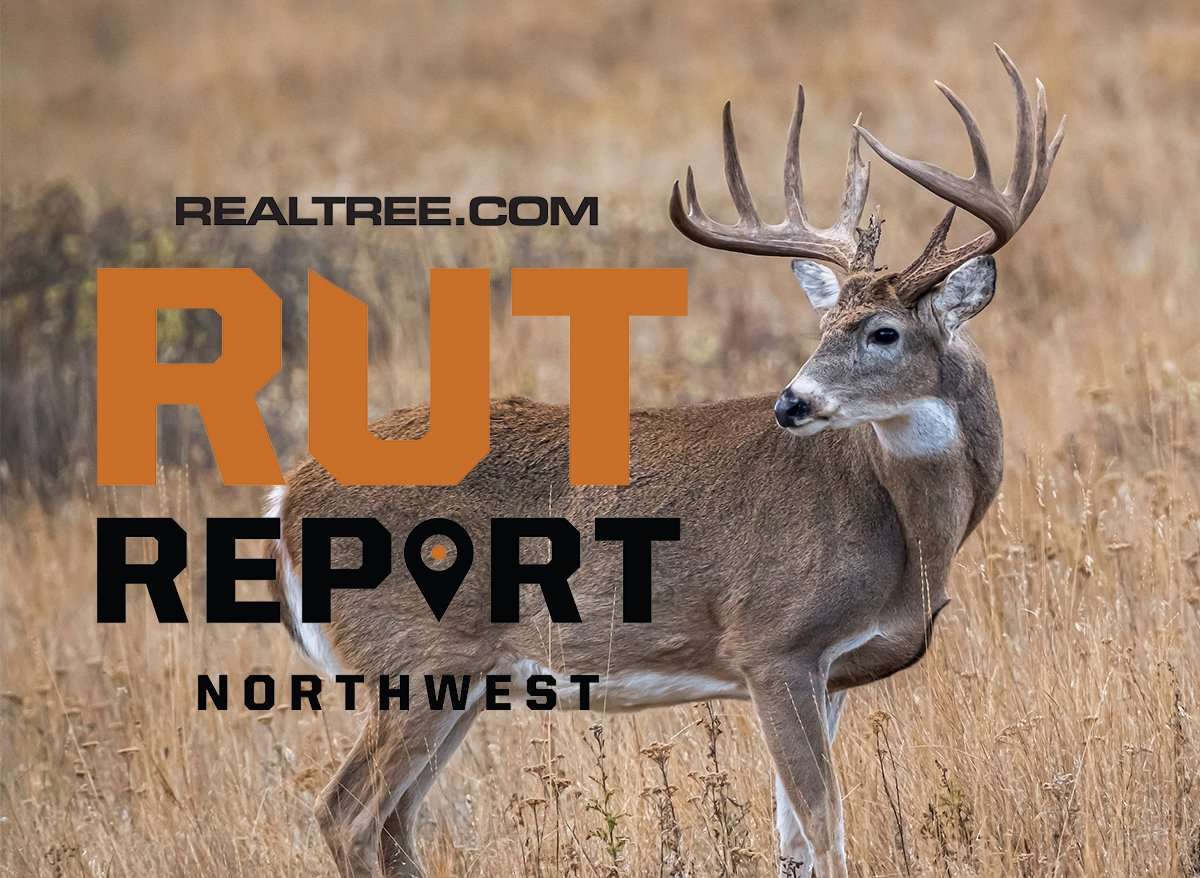 Deer across the Northwest are rutting hard, but many hunters wouldn't know it. Unseasonably warm and extremely windy conditions forced people to stay home this week. Idaho, Montana, Wyoming ,and Washington threw dangerous conditions at hunters in the field. Along the Rocky Mountain Front, gusts exceeded 100 mph. Many other regions saw gusts of up to 70 mph. The winds caused power outages, dangerous driving conditions, and toppled trees and semis. They even made a temporary lawn ornament out of the roof of my neighbor's barn.
Last week's wicked winds were the worst of it, but the weather in general hasn't been doing hunters any favors this season. Montana Fish Wildlife & Parks' check stations are reporting overall fewer hunters along with lower numbers of game harvested. For north-central Montana, hunters have taken 16% fewer mule deer than average and 28% fewer whitetails. Deer hunting has also been slow in west-central Montana.
Despite hurricane-like conditions, it's tough to stay home mid-November when you've got a deer tag and the rut is going strong. Across the Northwest, blacktails, whitetails, and mule deer are all in some phase of the rut. But that doesn't mean hunters witnessed much action this week. Friends in the field had a hard time finding deer. But glassing conditions were extremely difficult, and deer were hunkered down out of the weather.
However, some speculate mule deer numbers could be lower this year, too, because of the drought. And reports are coming in about Epizootic Hemorrhagic Disease. Whitetails in areas of Idaho are experiencing an EHD outbreak. The Idaho Department of Fish and Game reported an outbreak in the Kamiah and Clearwater areas.
Hunters had a rough week but it's also mid-November and that means anything can happen at any time. Once the winds calmed down, a cold front moved in that got deer up and moving. Friends went from seeing almost no deer sign to reporting big bucks hot on the trail of does.
Seasons are coming to a close soon in most areas of the Northwest, but as long as the weather cooperates, hunting conditions should improve.
(Don't Miss: Ghost Busters: What to Do When Your Buck Disappears)
Day Activity

Rubbing

Scraping

Fighting

Seeking

Chasing

Breeding