Cold fronts continue to spark flurries of action throughout the region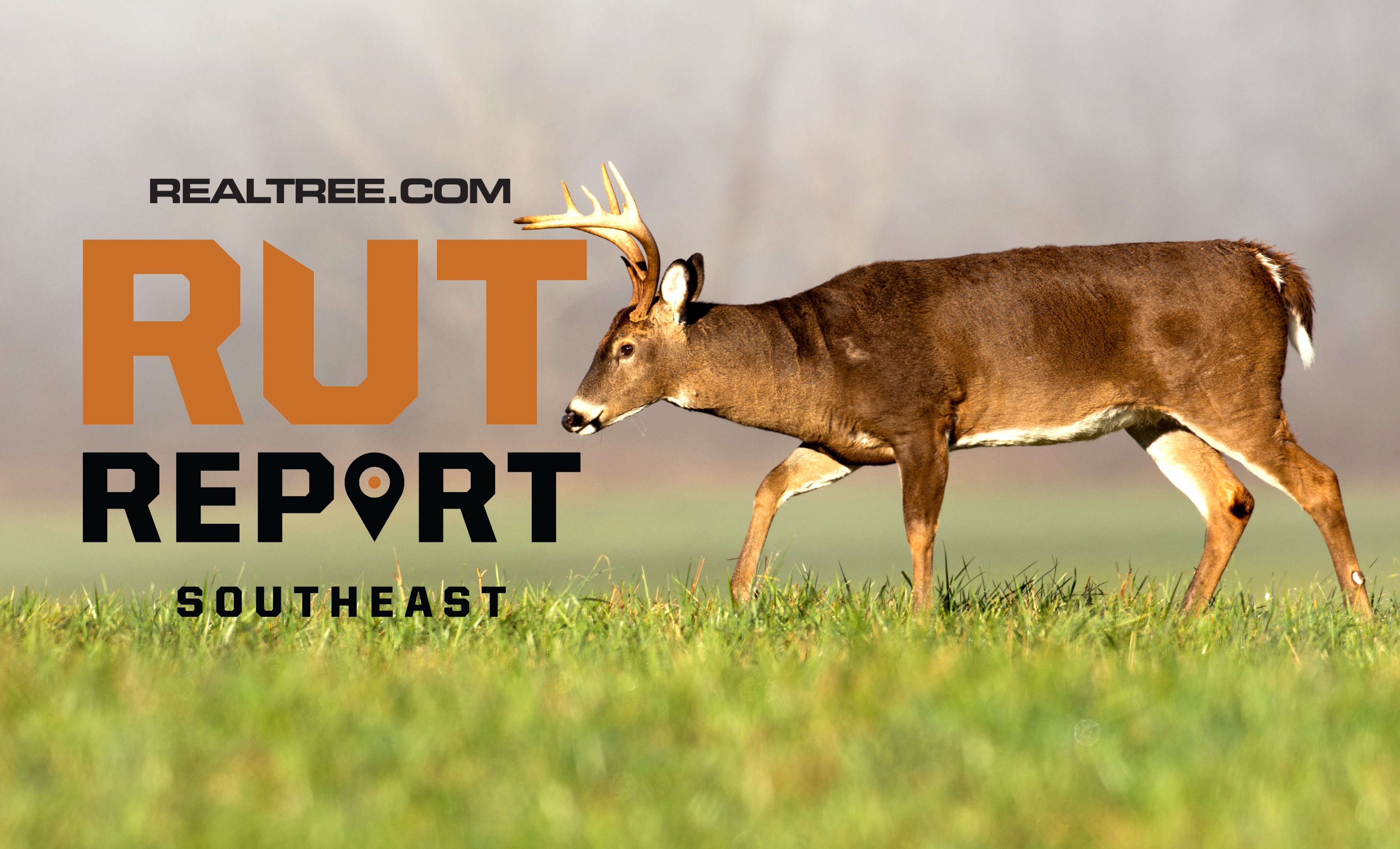 The best deer hunting discussions start with a story, and so that's how I'll begin this one. A little more than a week ago (Sunday, Oct. 22), my son, Anse, and I were in a box overlooking a creek bottom, waiting out the final sit of Kentucky's 2-day early muzzleloader season.
The spot is a mix of mowed fields and thickets with open hardwoods and big clover food plots nearby. I'd seen a bunch of fresh scrapes and rubs while scouting the area and my wife, Michelle, had seen multiple young bucks while bowhunting there a few days prior.
The weekend had been warm and stale and fairly slow, but a mild cold front had blown through, and the evening air was crisp and 7 or 8 degrees cooler than the day before. A doe and two fawns stepped onto the field at 4:30. Anse wanted to shoot, but I talked him into waiting just a bit longer. Every parent knows the importance of reveling in "I told you so, Kid" moments, and this one is among my finest ever. A giant buck with one antler broken off mid-beam appeared just minutes later and began running the doe in frantic circles. They passed 50 yards from our blind, then back out to 175, and then she turned and came toward us again. I whispered for Anse to get ready, and he adjusted his muzzleloader on a Bog Death Grip tripod. The doe got to 70 yards, then 50, then 40, with the buck right behind her. I grunted and stopped him, and just as Anse was about to shoot, the doe darted into the brush and he disappeared, too.
Minutes later, the doe stepped back out and walked straight to our blind. "Stay ready. He's going to be back here any minute," I whispered. That buck didn't come back, but a glance up the field showed we were still in the game. Two more bucks, including a nice 3-year-old 8-pointer, were nose-down and marching straight to the doe, who was apparently the most popular girl in town. We made a quick shift to get Anse's muzzleloader pointed out a different window, and he dropped the 8-pointer at 40 yards. The smaller of the two bucks side-stepped the smoke with little regard for his dead buddy, and chased the doe two more circles around the field. As we were climbing down, yet another young buck — a spike — appeared on the scene.
I've seen multiple bucks converge to court one mature doe in November, but I've never seen such intense rutting activity, including from a mature deer, in mid-October. But plenty of signs have been pointing to an early rut this season in the upper South and Midwest. Several consecutive cold fronts have spurred outstanding deer movement, and the scraping activity has seemed especially intense this year. But more than anything, we've had a bumper mast crop that's resulted in a fat and happy deer herd. In the years of doing rut reports for Realtree and Field & Stream, numerous biologists have indicated that a heavy mast crop is one factor that can indeed result in an earlier, more concise rut.
Down in Georgia, Realtree's Tyler Jordan concurs. "I would say the last three days I have seen a lot of buck activity, even despite the warm weather," he says. "Mature bucks are making scrapes and moving. I'm not getting many deer on cameras, but if you've been in the woods you'll see there's more activity than just what's on cameras. Young bucks are checking does more aggressively. We've had more acorns this year than we ever have before, and deer still seem concentrated in those areas, though I have seen them transition slightly from that recently, and begin hitting the fields more."
Over in Virginia, Mike Hanback had a slower report. "The warm spell has slowed things down in the Piedmont, though there's lots of doe movement in plots and around acorns. But with the full moon and 50-degree cold front moving in this weekend, things are fixing to get good!" he said.
Indeed, last week was warm and windy, but it's rainy and temperatures are plummeting as I type this. More good news: The first hard freeze of the season is forecast for next week. Take vacation time, call in sick, or just beg for forgiveness. It's time to be in a deer stand right now.
Don't Miss: WHAT'S UP WITH ALL THESE BUSTED AND BROKEN DEER ANTLERS?
Day Activity

Rubbing

Scraping

Fighting

Seeking

Chasing

Breeding