We're still 10+ days from the main event, and more than a month away from full-blown rut in much of the Deep South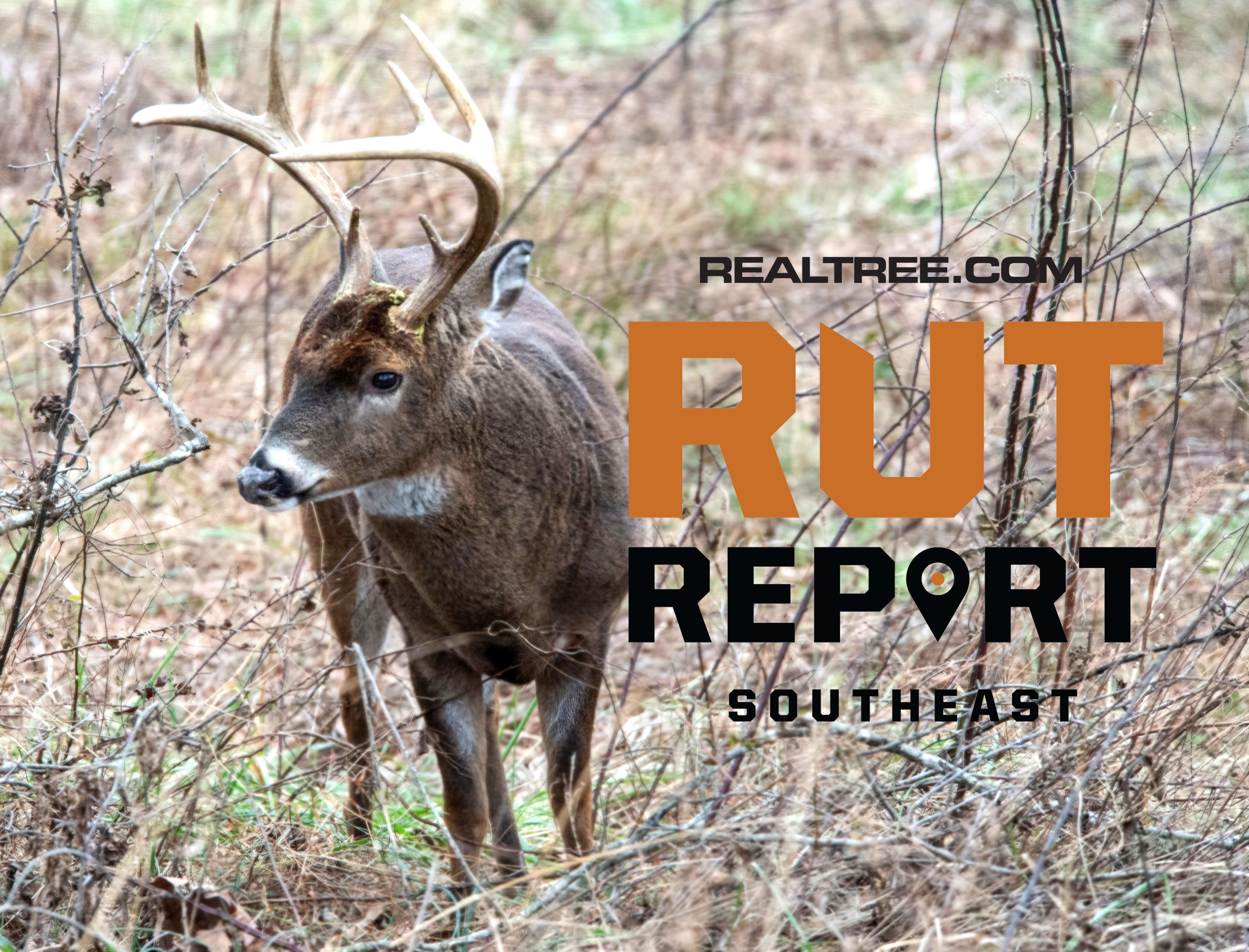 Deer don't keep calendars, and so they don't always follow the schedule of events we set for them — but October 20 has long been my traditional date for "flipping the switch" on my hunting tactics. From the season-opener until right now, my focus is on hunting primary food sources, and almost exclusively in the evenings. Food sources still play a role in late October, too (hint: food is key all season long), but my typical ambush locations, both for stand and trail camera placement, do change. Bucks are beginning to move more over larger areas, and they'll begin scent-checking bedding areas and food sources alike for receptive does here in about a week. Being a good rut hunter can be as simple as identifying the terrain that's likeliest to funnel that movement as the deer go from one place to the next.
This week, I'm hanging trail cameras at places like creek crossings, fence gaps, and ridge saddles, and I frequently sweeten the locations with a big, nasty mock scrape. Putting trail cameras over mock scrapes is akin to running a productive trap line. Location is the most important factor; the scrape has to be in an area that bucks travel through naturally. The presentation must be good; use a rake or heavy limb to work the dirt into a fine powder, and more importantly, select a good licking branch. Green, springy, hanging branches that are shoulder height and isolated are just right. Then, sweeten the scrape with scent of your choice. If the location and presentation are good, the type of scent doesn't really matter. Use last year's leftovers or pee in it yourself. Day in and out, I like doe-in-heat urine as well as anything. It's easy to find, cheap, and it works all deer season.
Region-wide, our contacts are reporting a bit of a slow-down in activity compared to last weekend, which isn't surprising. The first half of October brought with it some of the best cold fronts and hunting weather that I can remember in years for that particular stretch. Usually, it seems, we get a second dose of summer in early October. But this year, twin cold fronts back to back put deer on their feet, and hunters across the Southeast (and Midwest and Northeast) reported great action. For me personally, that action continued into Tuesday of last week, where I hunted in Tennessee and was in deer all evening long. Will I admit to missing a doe clean at 33.7 yards? I'd rather not, but things happen. Those deer were binging on white oak acorns, by the way.
I haven't had another shot opportunity this week, mainly because the deer movement has slowed considerably. Though it's still not hot by southern standards, daytime highs have again crept into the high 70s and low 80s, and the deer activity has gotten noticeably slower. "The action in Georgia is nothing like we saw last week with that cold front," said Realtree's Tyler Jordan. "Warm weather has slowed it down, but there is still some daylight activity from mature bucks. They're still heavy on acorns, but we've set some cameras on scrapes, and getting a lot of photos over them."
Don't Miss: IS THE SOUTH THE COUNTRY'S NEW BIG BUCK BELT?
Day Activity

Rubbing

Scraping

Fighting

Seeking

Chasing

Breeding